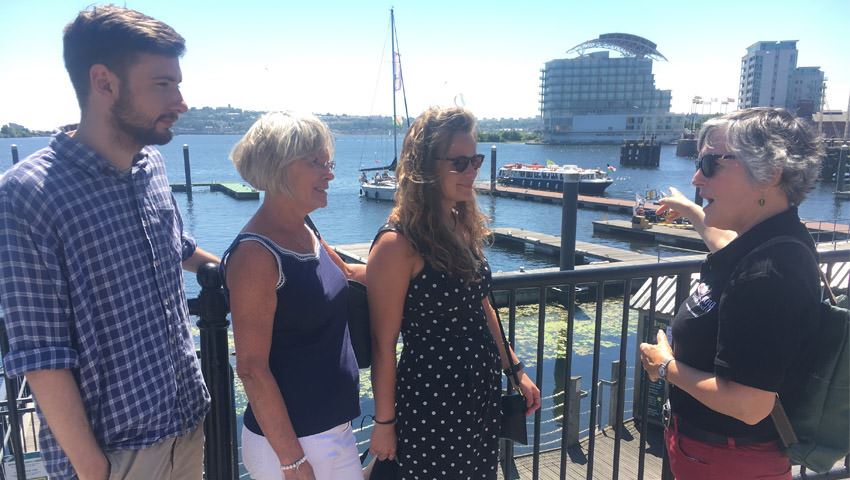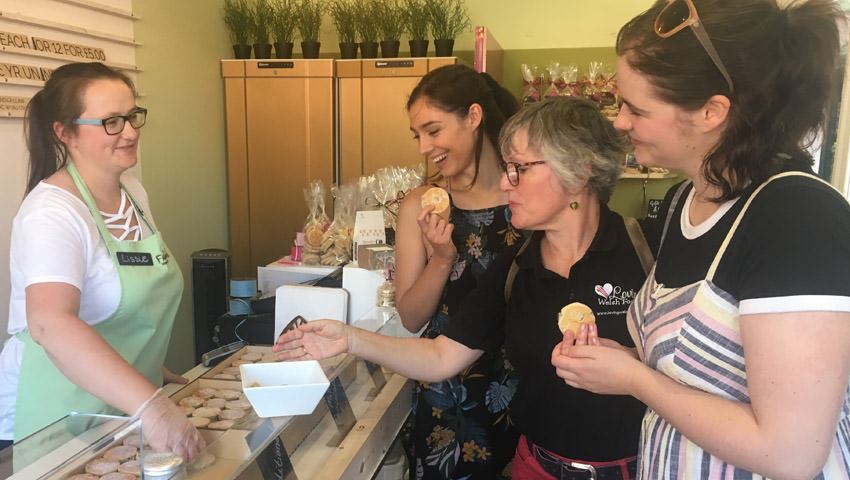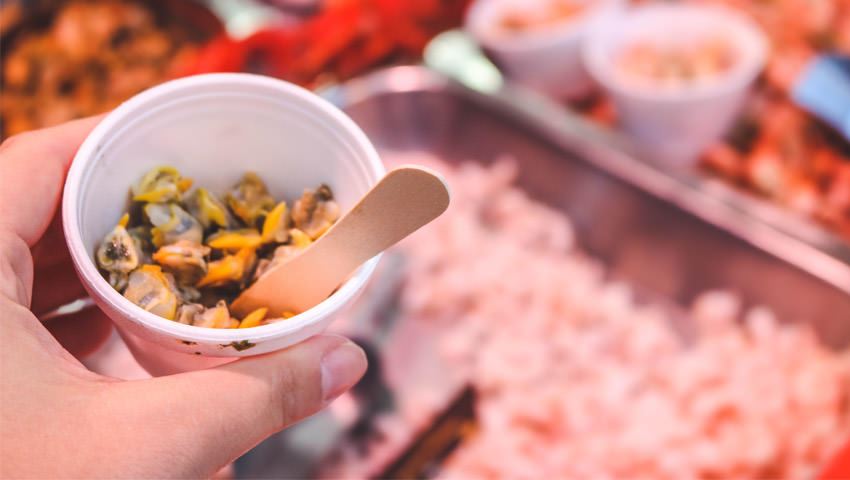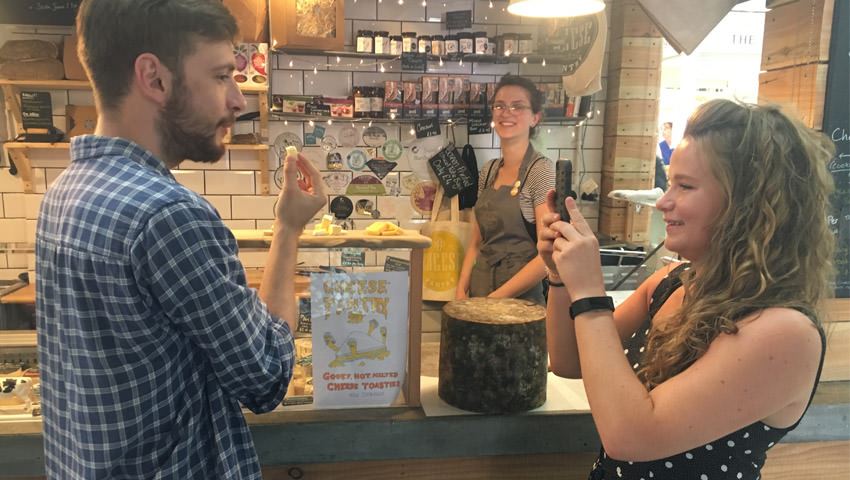 If you're looking for the best way to explore Cardiff, join one of our weekly Loving Welsh Food tours which take place every Friday and Saturday!
Cardiff has a thriving food scene – Welsh signature foods, ethnic and continental foods, markets and festivals. On our tour you will learn about different kinds of cuisine from sophisticated dining to traditional pubs and street food. The tour also allows you to get to know Cardiff better. We discover the wide variety of cafes, pubs, restaurants, shops and boutiques so that you can plan your visit to include the best food & drink, sightseeing & shopping. A delicious way to experience the beautiful capital city of Wales and our fabulous Welsh food and drink!
CARDIFF TASTING TOUR
About
Our Cardiff Tasting Tour takes us around the city centre calling in to specialist food producers, retailers & Cardiff indoor market. The menu includes a variety of tastings – continental meats, cheeses, cockles, laverbread and Welsh beverages. Along the way we'll pass beautiful parks, majestic buildings and key landmarks including Cardiff Castle and Principality Stadium 'the home of Welsh rugby'.
Dates
The Cardiff Tasting Tours run every Friday and Saturday from 10:30 – 14:30
CARDIFF LUNCH & LANDMARKS TOUR
About
This delicious tour of Cardiff includes tea & cake, tastings and a 2 course lunch in different venues around Cardiff city centre & Cardiff Bay. You'll enjoy traditional and contemporary Welsh dishes such as warm welshcakes, Welsh cheeses, Cawl & Welsh tapas/Lamb casserole, Welsh beers & Cider. All of our venues are landmark buildings in the capital city of Wales e.g. Coal Exchange Hotel, National Museum of Wales, Millennium Centre. Our local Guides offer a unique and personal tour of the city, its architecture, history and people. You'll also learn a few words of Welsh along the way!
Dates
The Cardiff Lunch & Landmarks Tour runs every first Saturday of every month from 10:30 to 15:30.
Loving Welsh Food also offer Welsh cooking workshops for groups, where you get to make, bake and take home your very own Welshcakes. We cook in a fabulous venue overlooking the Principality Stadium right in the heart of Cardiff.
Private tours and workshops can also be arranged – in French, Italian, Spanish, German as well as English and Welsh.  These tours for individuals and groups and can design a personalised tour for your group based on your tastes and interests.
Email
sian@lovingwelshfood.uk