What are you looking for?
MAKING CAWL WITH VISIT CARDIFF
LAMB CAWL – LUNCH ON ST DAVID'S DAY
Cawl is a Welsh tradition, definitely one of the country's most well-known dishes and is especially popular around St David's Day. Essentially it's a meat and vegetable broth, tasty and hearty, a real winter warmer that you can enjoy at any time of the year. The recipe varies a lot from place to place, even family to family, and lots of locals probably have a nan who makes the best.
The meat involved is usually lamb but beef or ham are also used and just as good. Any combination of root veg that takes your fancy will work; potatoes, carrots and swede are almost mandatory though. Also, don't forget the leeks! Leeks are a famous Welsh symbol and no cawl is complete without them. Season with salt and pepper, add some extra flavour with herbs and you're pretty much there.
Growing up, cawl was always on the school dinner menu come March 1st and probably still is today. At my school we used to get it with two cubes of cheese and the best thing was to drop them in for a minute or two, then fish them out and eat them when they were a bit melty. I remember making cawl as a class in primary school, then proudly "teaching" my mum how to make it at home afterwards, my first ever foray in to cooking.
As St David's Day is coming up, here is my way of making a delicious cawl for a lovely lunch. Traditionalists may not agree with all of my ingredients but I like them, so they're going in. The great thing about this is you can easily change it up, depending on what you like or have to hand.
INGREDIENTS:
Diced lamb
Leek (1 big or 2 medium)
Potatoes x3 (medium sized)
Carrots x3
Parsnips x2
1 small (ish) swede
2 brown onions
Vegetable stock 1.5 litres
Garlic (as much as you like)
Herbs (I used rosemary from the garden)
Salt
Pepper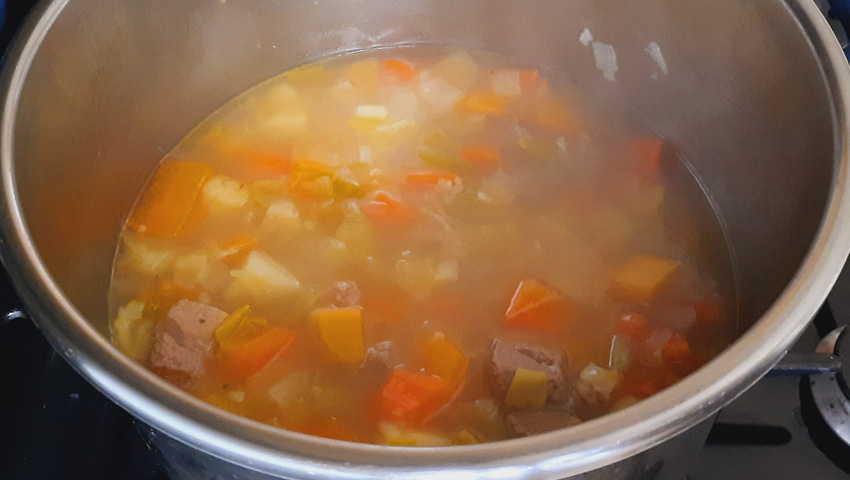 MAKING YOUR CAWL:
Before you start, prep all your veg and chop it in to bite size chunks.
Grab your favourite soup making saucepan, add a splash of olive oil, throw in your chopped onions and garlic. Try not to burn them like I did in the video, turns out filming and cooking is tricky!
Add the vegetable stock (or use lamb stock if you prefer) and bring it to the boil.
Once the stock is boiling add your diced lamb in carefully (don't drop it in or you risk splashes on your hands, I've learnt that the hard way). Give it a stir and about 30 seconds to brown the meat. then
Turn the heat down a little and add in all your veg (add a bit more water if needed).
Let the pan simmer gently for about 20 minutes, then add your herbs and season to your liking with salt and pepper
Simmer for about another 20 minutes, serve and enjoy.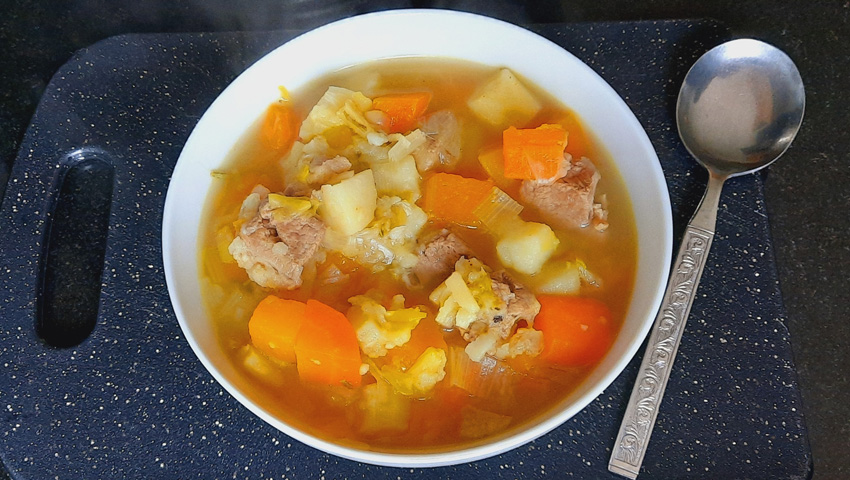 STAY IN TOUCH
Sign up to the Visit Cardiff e-newsletter today for exciting Cardiff news, events, special offers, things to do and more from the Visit Cardiff team.