What are you looking for?
The Winter of Exploring: Free Things To Do in Cardiff
Cardiff is a great city to visit if you're travelling on a budget, providing you know where to go and what to check out. There is a surprising number of free attractions tourists can visit and enjoy in Cardiff, ranging from museums and galleries and fantastic architecture to historical monuments, parks, and walking trails. Luckily for you the Visit Cardiff team have put together a comprehensive list of free things to do in Cardiff when visiting on a budget, using our insider knowledge of the Welsh capital city.
Housing Wales's national art, natural history and geology collections, National Museum Cardiff should be on everyone's Cardiff bucket list. If you're visiting on a budget then this should be at the top of that list as the museum is free to enter.
If you want to stand and stare, there's plenty to please your eye – from Impressionist paintings to gigantic dinosaurs. The museum occasionally holds temporary exhibitions and events which will cost extra to access, but these are very reasonably priced.
Location: Gorsedd Gardens Road, Cathays, CF10 3NP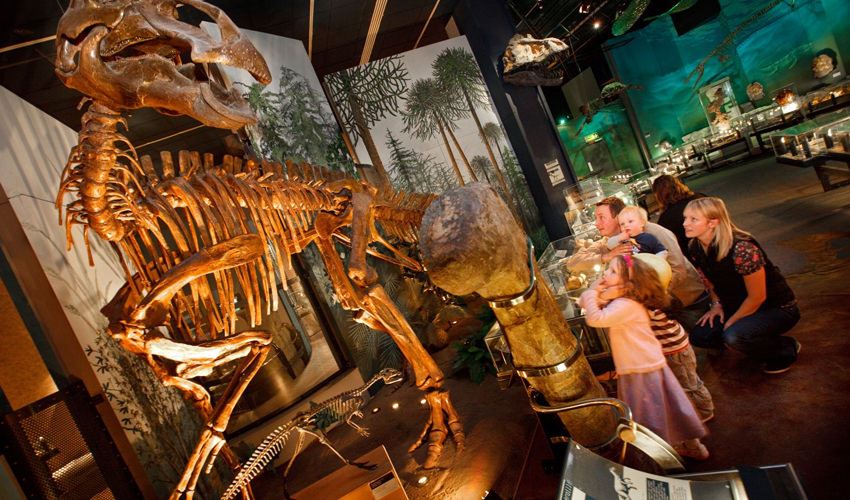 2. St Fagans National Museum of History
Step back in time at Wales' most popular heritage attraction. The museum, which is free to enter, stands in the grounds of the magnificent St Fagans Castle and gardens, a late 16th-century manor house donated to the people of Wales by the Earl of Plymouth in 1948.
Since 1948 over forty original buildings from different historical periods have been re-erected in the 100-acre parkland, among them houses, a farm, a school, a chapel and a splendid Workmen's Institute. Traditional crafts and activities bring St Fagans alive, in workshops where craftsmen still demonstrate their traditional skills.
Throughout the year, St Fagans comes to life as traditional festivals, music and dance events are celebrated.
Location: St Fagans Village, CF5 6XB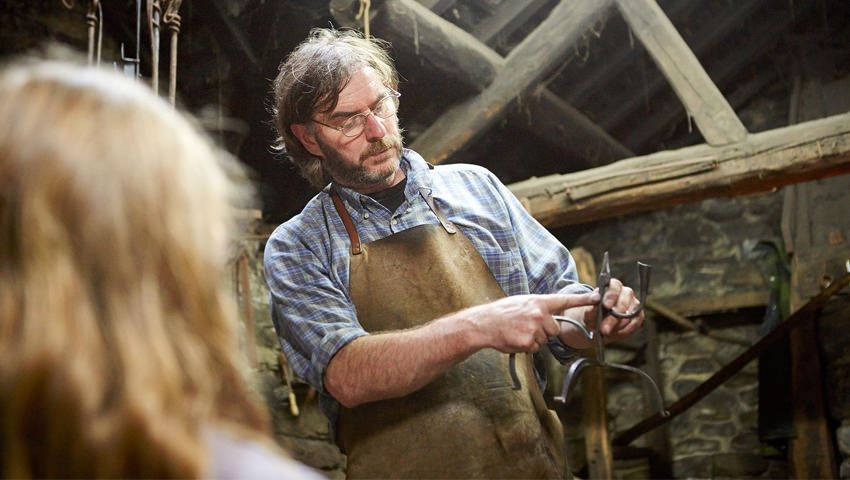 3. The Pierhead
The Pierhead has been a central part of the Cardiff Bay landscape, having witnessed colossal change in the last century. Since 1897 it has helped Wales forge its identity. Visit their interactive exhibition and experience the stories that have put Cardiff Bay at the forefront of Welsh economic and civil identity for the best part of 200 years.
Location: Pierhead Street, Cardiff Bay, CF10 4PZ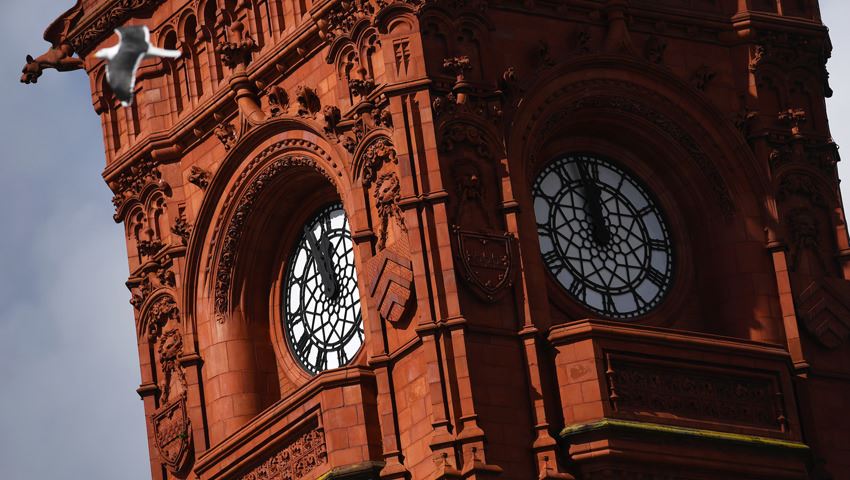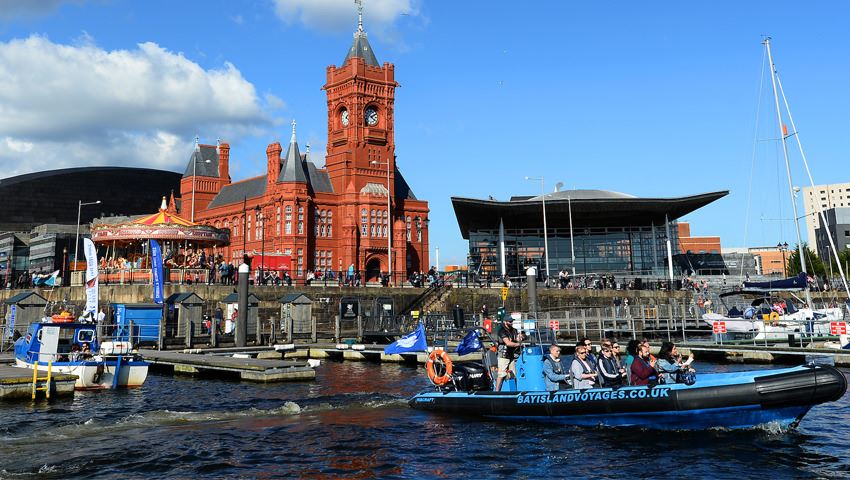 4. The Senedd
Visit the home of Welsh democracy. Situated overlooking the waters of Cardiff Bay, this public building is one of Cardiff's most outstanding pieces of contemporary architecture and is a Parliament for the people of Wales. Book a free tour or watch a debate taking place in the Welsh Parliament via the public gallery.
You can take a break at the café upstairs, then why not have a look around the neighbouring Pierhead building, also part of the Senedd estate.
Location: Pierhead Street, Cardiff Bay, CF99 1SN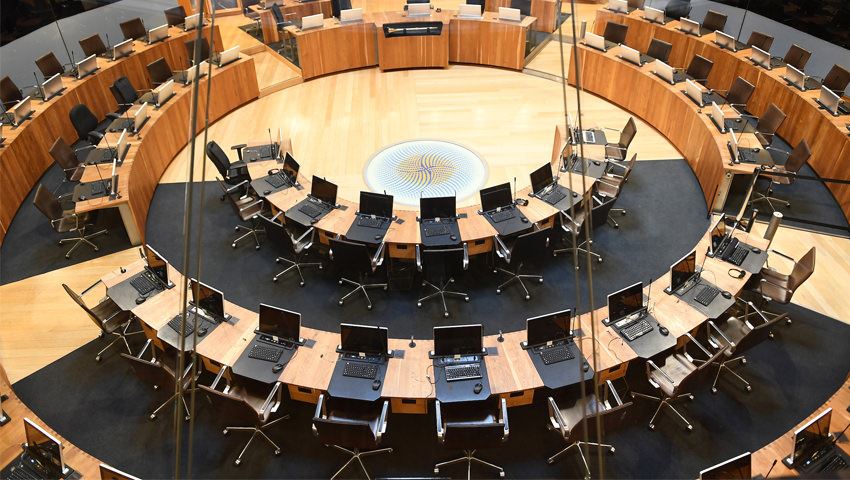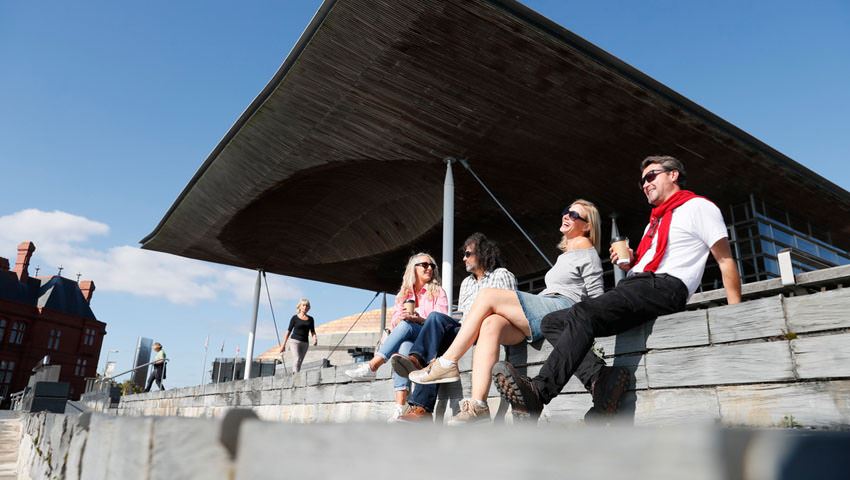 A fun, free museum for visitors exploring the city's heritage and uncovering its story.
The perfect place to start your visit to Cardiff. The Museum of Cardiff is the first museum where Cardiffians and visitors alike can discover the story of the city through the eyes of those who know it best – its people.
Location: The Hayes, City Centre, CF10 1BH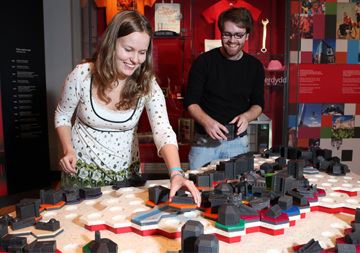 6. Bute Park 💚
The green heart of Cardiff, Bute Park is one of the UK's largest and most beautiful parks.
At 56 hectares (equivalent to 75 football pitches), it is one of the largest urban parks in Wales and comprises a broad mix of historic landscape, urban woodland, sports pitches, arboretum, horticultural features, sculpture trail, a secret garden café and river corridor. You can spend a whole day here and still not see everything there is to discover.
Location: North Road, Cathays CF10 3ER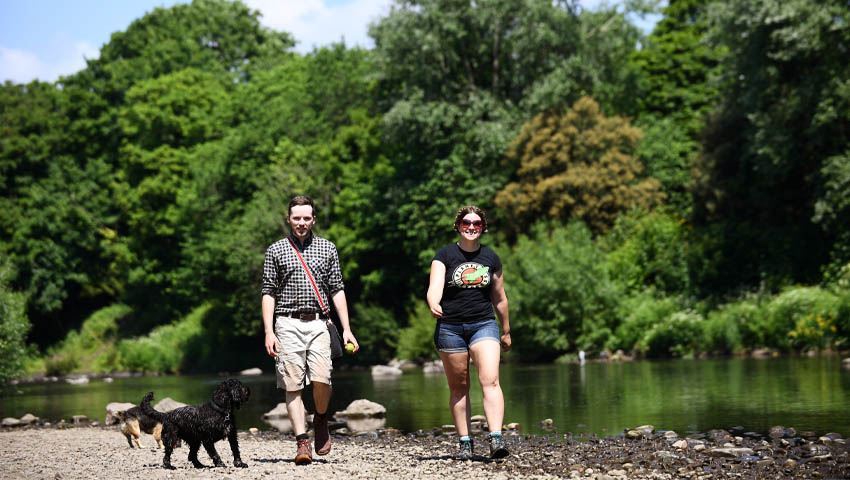 7. Fforest Fawr Sculpture Trail 💚
This trail is located in a woodland area adjacent to the fairy-tale castle, Castell Coch. The path is approximately one and a half miles in length and is designed to take you on a magical journey through the forest. Recently, 10 new sculptures depicting animals which would have once roamed the Welsh forest were added to the fantastic trail. A great way to reconnect with nature or find some peace and quiet, and it's all free.
Location: Fforest Farm Road, Whitchurch, CF14 7JH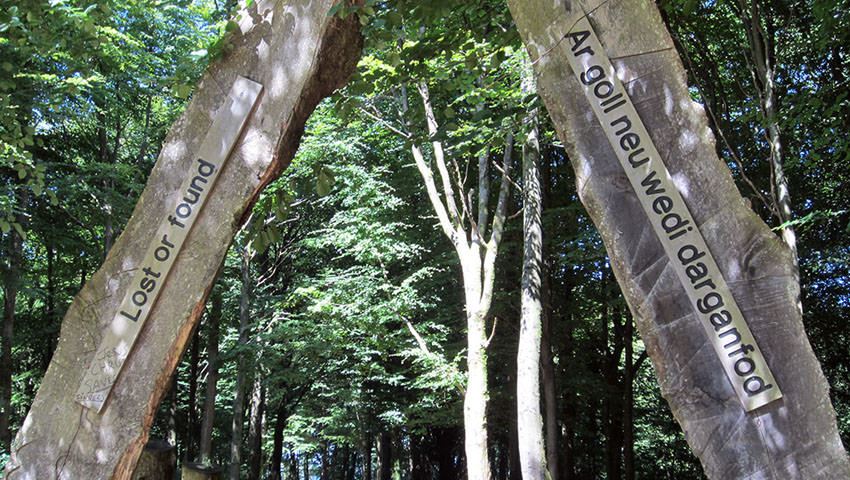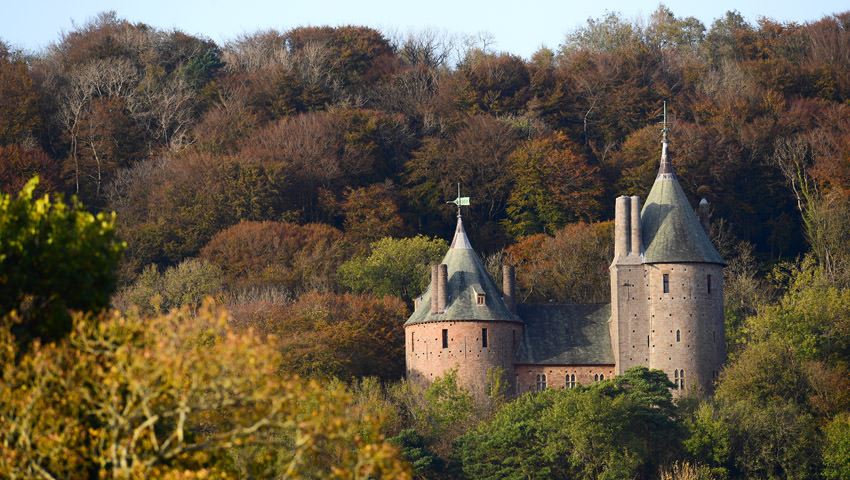 8. Victorian and Edwardian Arcades
Get lost in our 'City of Arcades'. With over 7 Edwardian and Victorian arcades to explore it's a perfect way to spend your time. Discover each arcades' unique character and charm, embrace the cities café culture, take in fantastic architecture and become acquainted with Cardiff's boutiques, bistros, delicatessens, and a delightful array of independent stores. From vintage fashion to record stores, and high-end designers to jewellers Cardiff has it all.
Location: City Centre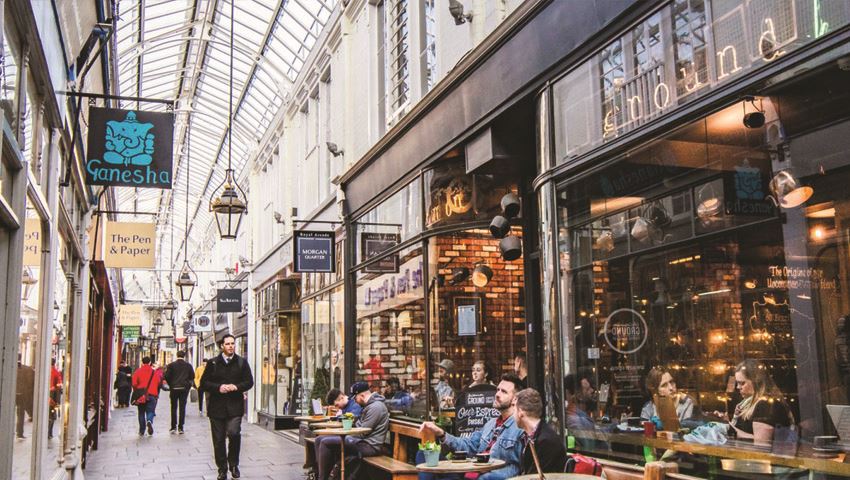 9. Roath Park and Lake 💚
One of our favourite gems of the city, not explored and experienced enough by tourists and day-trippers alike, Roath Park and lake is a fantastic free day out for anyone and everyone. Whether you're interested in local wildlife and horticulture, want to take a lovely meander in an idyllic setting, or have children who want to go wild in a large play park, Roath Park and lake is for you.
Location: Lake Road West, Roath, CF23 5PA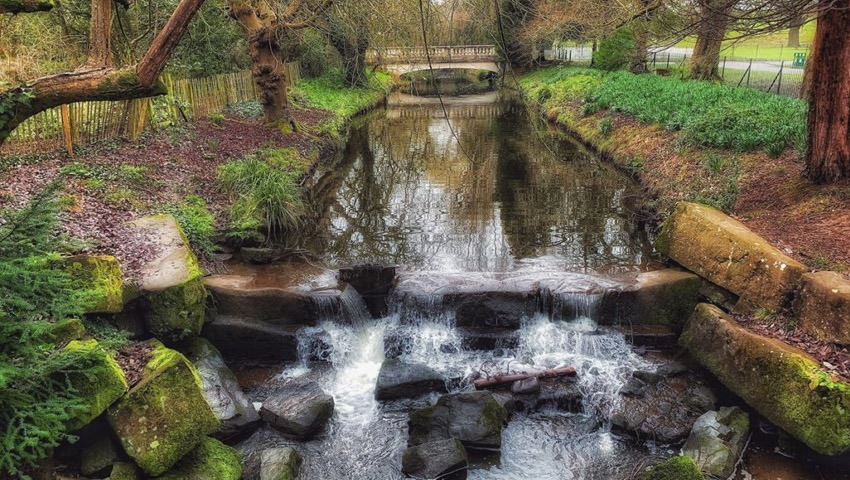 10. Cardiff Bay Barrage 💚
Take a stroll along the Cardiff Bay Barrage, take in the views across the bay and Bristol Channel, and enjoy the sea breeze. Stop off at the skate plaza, adiZone outdoor gym and children's play area. Make sure you can keep an eye out for the Enormous Crocodile – but don't fret, this one is based on the character from the Roald Dahl book.
Location: Cardiff Bay Barrage, Cardiff Bay, CF10 4LY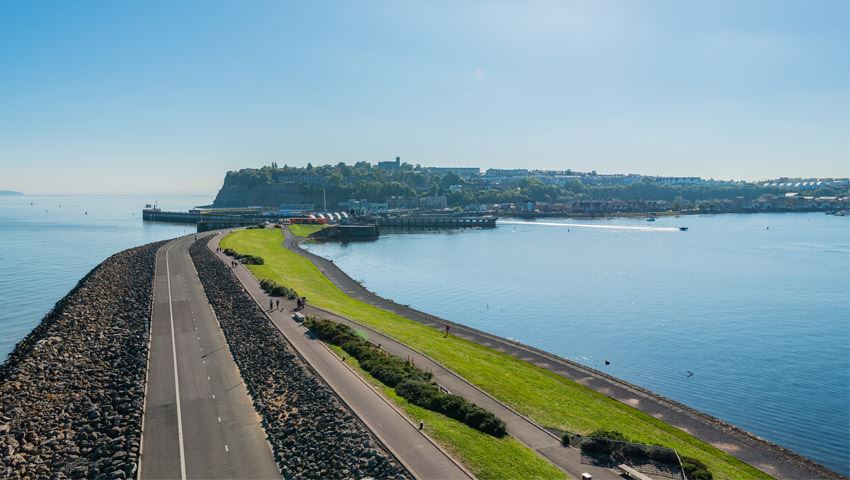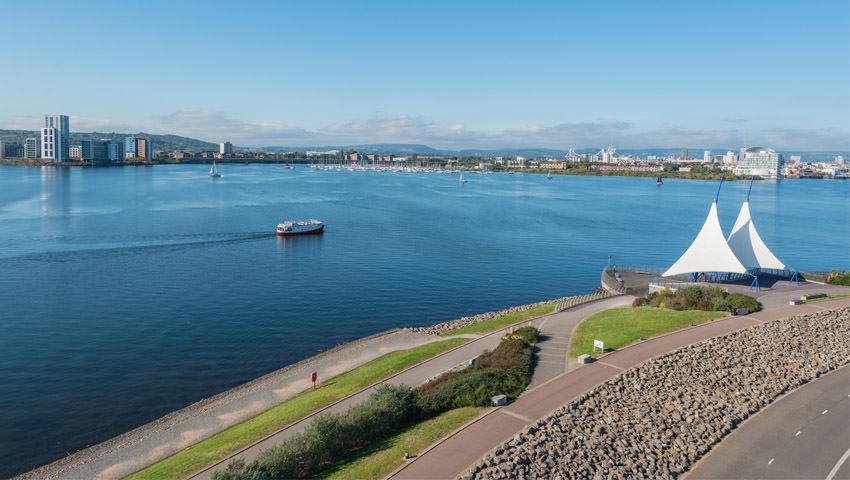 Want to explore more of the Bay? Get on your bike (or pick up a Nextbike from outside Wales Millennium Centre) and cycle the Bay Trail across the Barrage past the Norwegian Church, Wales Millennium Centre, Y Senedd – onto Penarth Marina and the International Sports Village, following it round to the Yacht Club until you arrive back in the familiar Mermaid Quay.
Location: Cardiff Bay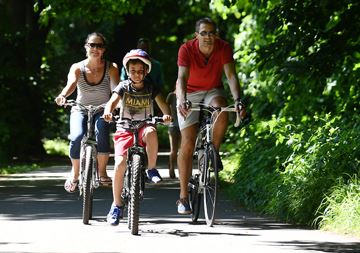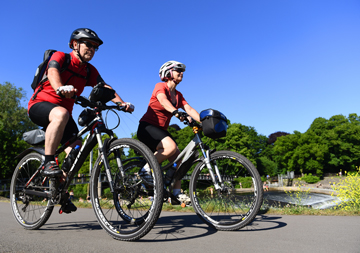 Visit one of the UK's most stunning cathedrals, take in breath-taking history, heritage and architecture.
The cathedral lies in the ancient "City of Llandaff" and stands on one of the oldest Christian sites in Britain. The Cathedral Church of SS Peter & Paul, Dyfrig, Teilo and Euddogwy is the mother church of the Diocese of Llandaff.
Location: Cathedral Close, Llandaff, CF5 2LA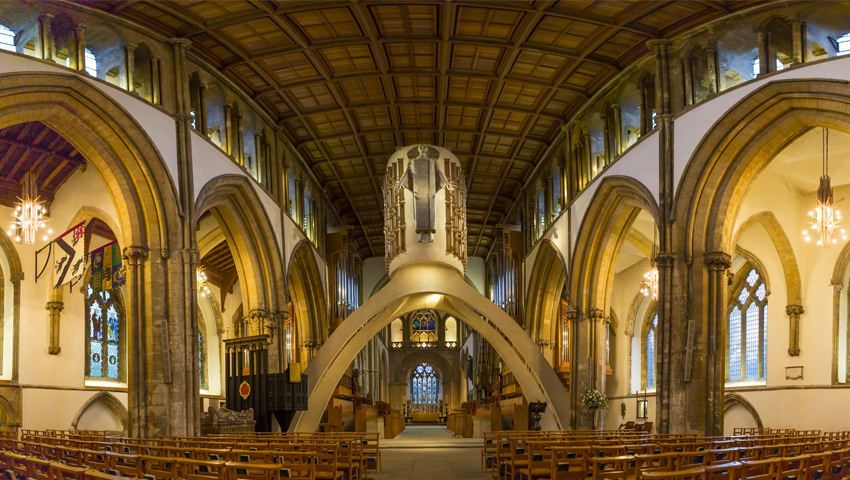 ---
💚     Love Exploring Cardiff? There's an app for that.
If you're a fan of immersing yourself in the outdoors in our capital city then why not download the Love Exploring app from the App Store or Play Store, to take with you on your adventure. Follow the trails in the app, with markers that tell you more about the city's history, nature and architecture and navigational guidance.
The kids will love the interactive augmented reality games where they can see creatures come to life right in front of them, through the phone screen. The routes have been curated by experts in the Outdoor Cardiff team, sharing their knowledge of our natural parks and areas of beauty.
Tip: You can use the Love Exploring app where you see the green heart.