What are you looking for?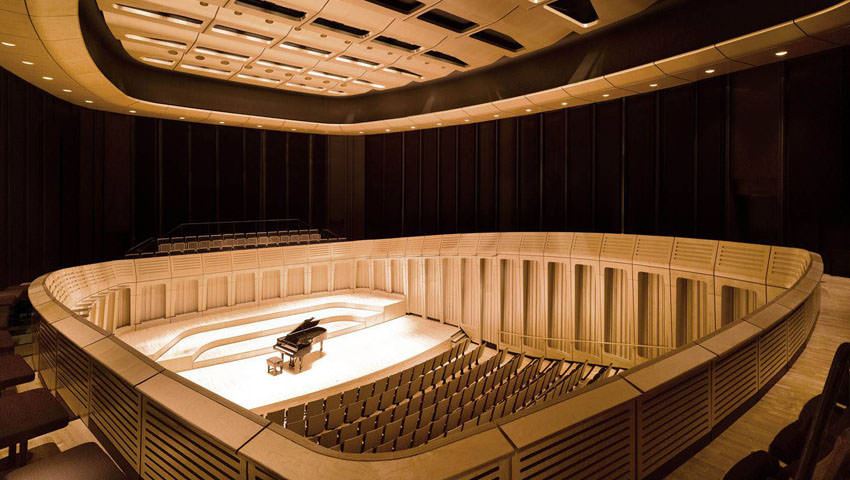 STEINWAY INTERNATIONAL PIANO SERIES: PAVEL KOLESNIKOV
14th March, 11am: Schumann Kinderszenen, Op.15 (1838) / Beethoven Piano Sonata No.30 in E major, Op.109 / Bach Goldberg Variations, BWV 988
They say that Bach wrote his Goldberg Variations to soothe a sleepless nobleman. A timeless melody unlocks a chain of musical puzzles; beautiful, intricate and endlessly fascinating, pianists have been drawn to them for centuries. Award-winning Russian pianist, Pavel Kolesnikov has paired them with equally timeless masterworks by Schumann and Beethoven – "It is rare to be so transported" said one critic.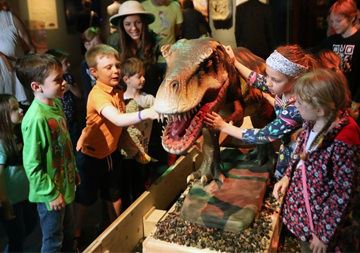 VIRTUAL SLEEPOVER AT THE NATIONAL MUSEUM WALES
Join us for a roarsome Dino Sleepover from the safety of your home! Our Dinosaur Sleepovers have been popular since they started in 2018. The activities for this special event include: A torch lit video tour of the museum, A den-making competition, An activity booklet, including activities such as baking and colouring-in, Family yoga to wake everyone up on the Sunday morning!
The evening will start at 3pm on 13 February and finish 9.15am on 14 February, and is suitable for children aged 6-12 years.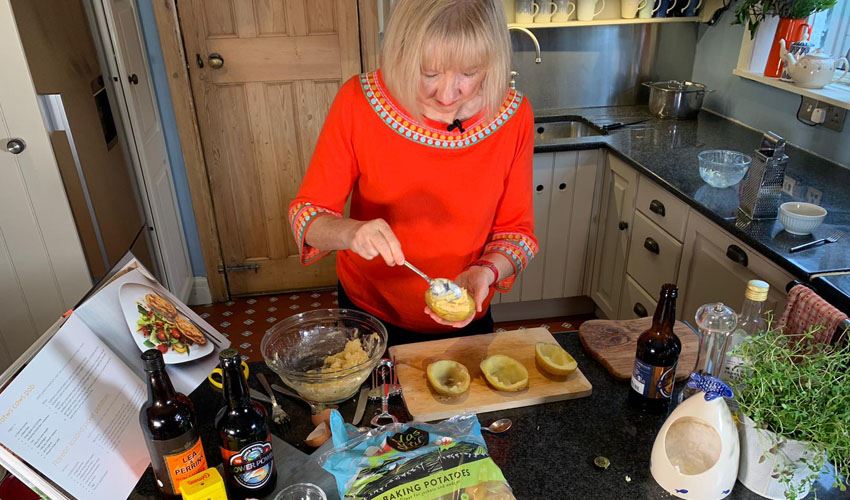 ST DAVID'S DAY COOK-A-LONG
Join us for a relaxed and light-hearted hour of cooking, chatting and plenty of banter with Loving Welsh Food host Sian Roberts and TV Cook Nerys Howell. Cook-along with Nerys while enjoying a Welsh cocktail, or relax and enjoy the cooking, top tips and stories about the recipes and Welsh produce. All recipes are quick and easy to follow and you can ask as many questions as you like. Sian and Nerys will also share their experiences and stories about promoting Welsh food & drink all over the world.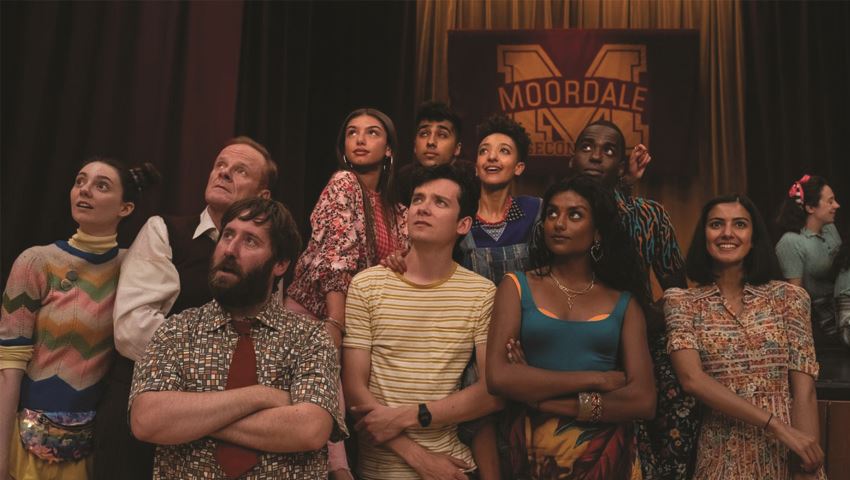 WATCH A TV SHOW OR A MOVIE FILMED IN CARDIFF
We understand that you can't Visit Cardiff right now, but you can still discover Cardiff from the comfort of your own home. We've put together a list of the top 13 binge-worthy TV shows and marvelous movies which have used Cardiff, Wales for filming locations.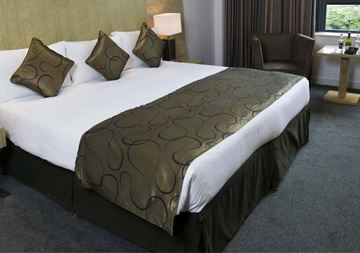 GIFT VOUCHERS FOR THE PARK PLAZA
Whether it's a special occasion or simply a lovely surprise, the Park Plaza gift vouchers make the perfect treat for the special person in your life. Choose from one of our many Afternoon Tea, Culinary, Overnight or Spa experiences as the ideal luxurious present.
If you are unsure then they also offer Monetary vouchers which are valid in the Park Plaza Hotel, Laguna Kitchen & Bar, and Laguna Health Spa.
All vouchers now offer a 15 month validity period to give extra reassurance and all are delivered straight to your inbox for ease of shopping.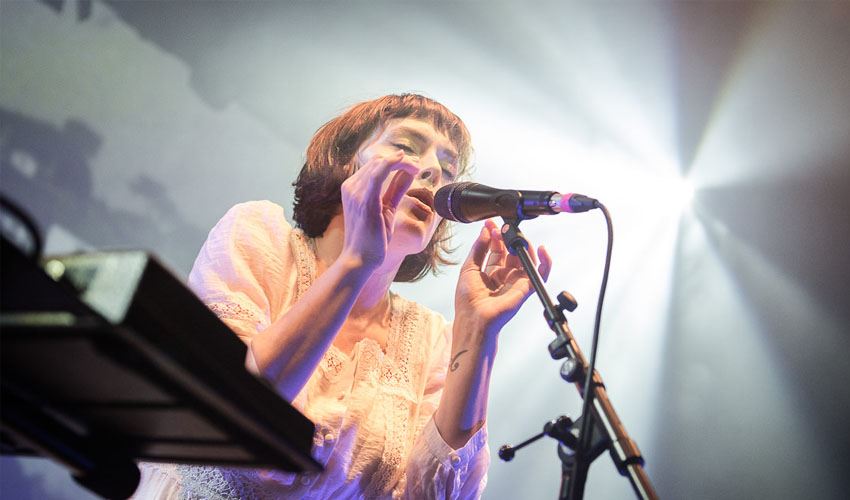 DISCOVER CARDIFF'S MUSIC SCENE FROM HOME
Visit Cardiff are so proud of our city's music scene that we want to share it with the world. We've put together a 'This is Cardiff' Spotify playlist to introduce you to the fantastic range of music, which varies from Welsh Language electronic pop artists to hardcore grime acts.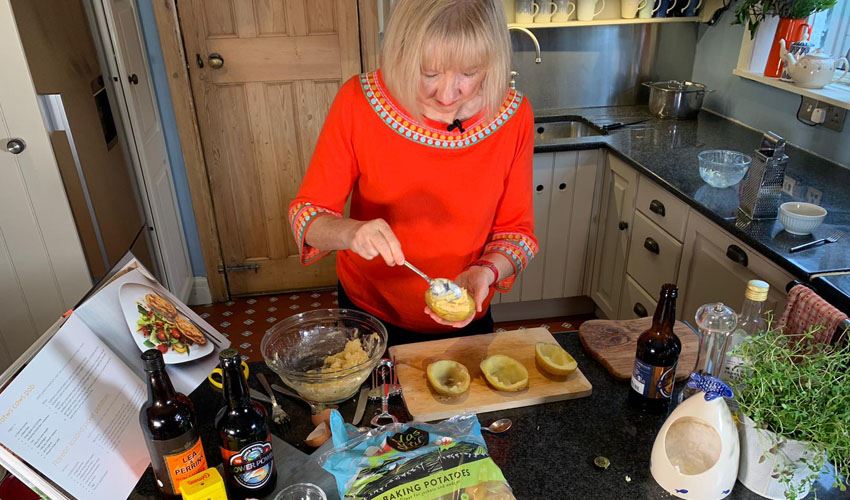 WELSH COOK ALONG WITH LOVING WELSH FOOD
Welsh Cook-Along– a delicious taste of Wales from the safety of your sofa!
Friday 22 January 2021 18.00 – Santes Dwynwen theme / Friday 19 February 2021 18.00 – St David's Day theme
Cook-along with TV Cook Nerys Howell and Loving Welsh Food Host Sian Roberts while enjoying a Welsh cocktail, or just relax and enjoy the cooking, top tips and stories. All recipes are easy to follow and you can ask as many questions as you like. Sian and Nerys also share their experiences about promoting Welsh food & drink all over the world. For more info, please contact info@lovingwelshfood.uk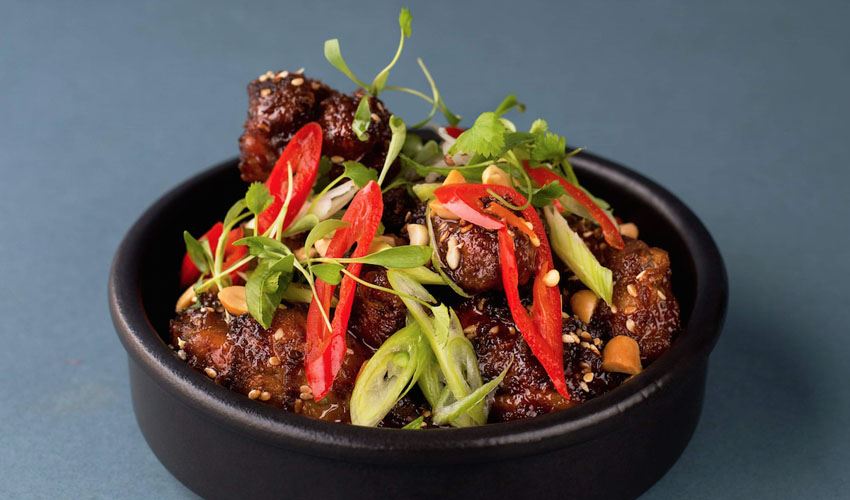 A TASTE OF CARDIFF; RECIPES BY LOCAL CHEFS
We can't wait to enjoy the fantastic restaurants, cafes, and food tours in Cardiff again, but until then you can still cook restaurant quality food at home with a little bit of help from Visit Cardiff.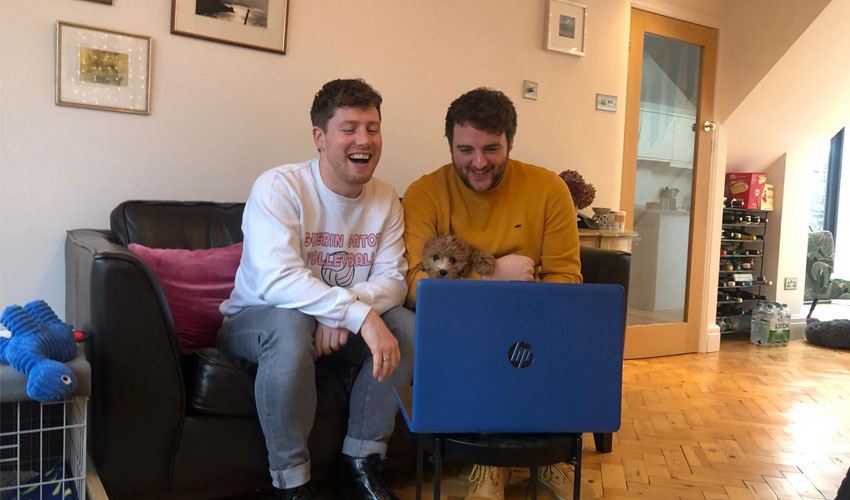 MUSIC, POEMS & PINTS WITH LOVING WELSH FOOD
Music, Poems  & Pints – " Very polished, well produced and good fun"
Saturday 30 January 2021 7 00 pm (GMT) Cost £20.00 (per screen) / Saturday 27 February 2021 7 00 pm (GMT) Cost £20.00 (per screen)
Sit back and enjoy a light-hearted and unique evening of live Welsh entertainment .
Well-known Welsh songs such as Men of Harlech will bring a smile to your face, as will the poems of Max Boyce, Harri Webb and plenty of Welsh banter!  Take part in our Limerick competition and win a fabulous prize.
There's no need to worry about social distancing, the entertainment all happens in the comfort and safety of your own home. For more info, please contact info@lovingwelshfood.uk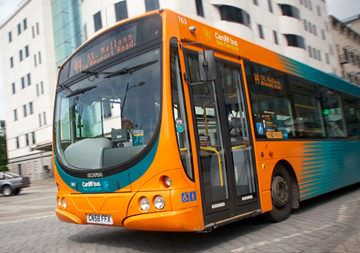 CARDIFF BUS ACTIVITY PACK
Cardiff Bus have put together an activity pack to keep you and your little ones busy.
Download colouring-in sheets, dot-to-dot and spot the difference activities with a bus theme, and share them with Cardiff Bus on social media.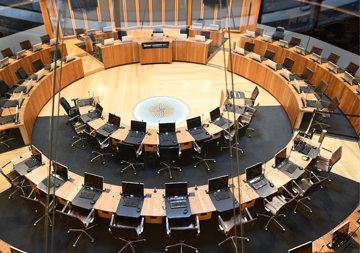 VISIT THE SENEDD VIRTUALLY
The Senedd building is currently closed, but we have developed these online activities for you to find out more about the Senedd and how it represents you.
We have a new virtual tour, online galleries, online presentations, and we still have Senedd TV, which allows you to watch the action live.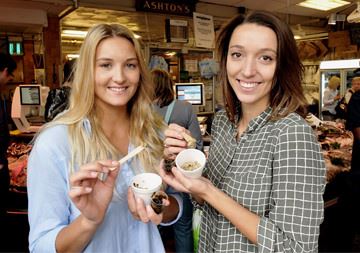 WINE TASTING WITH LOVING WELSH FOOD
Wine Tasting & Welshcakes – a wonderful Welsh experience! Friday 12th February 2021 19 00 (GMT).
Travelling is tricky at the moment, but you can still enjoy a wonderful taste of Wales from the safety of your sofa!
Savour some refreshing Welsh wine while meeting Robb Merchant, owner of Whitecastle vineyard.  Robb will tell you everything you want to know Welsh wine and provide top tips for pairing wines with your meals.
Who doesn't love a warm Welshcake? Keep Loving Welsh Food host Sian company as she demonstrates how to make the best welshcakes and chats about Welsh food & drink. For more info – contact info@lovingwelshfood.uk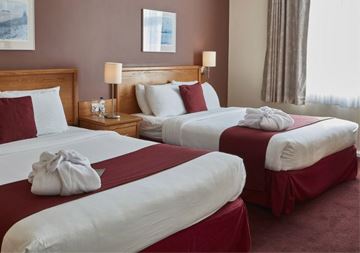 FUTURE INN HOTEL GIFT VOUCHERS
When lockdown lifts, we all want to see more than the four walls of home. As life returns to normal, you can treat your significant other and plan that much-needed staycation. Overnight stays start from £89 for 2 people, with options to add on breakfast and dinner.
Thank family and friends with dining experiences; a Taste of Wales afternoon tea from £14 per person, 3-course Sunday lunch for £15.95 or a cocktail dining experience which includes 3 cocktails and 3 courses for £82 for two people.
All gift experiences are emailed directly to you, or the person you are buying it for. To give your lots of flexibility, they are valid for 12 months.
SHOP ONLINE AND LOCAL
Why not take this opportunity to do some Christmas shopping for your nearest and dearest from the comfort of your own home?
Supporting local has never been more important thankfully we live in an age where you can get goods and services online and that's what many businesses are relying on at the moment.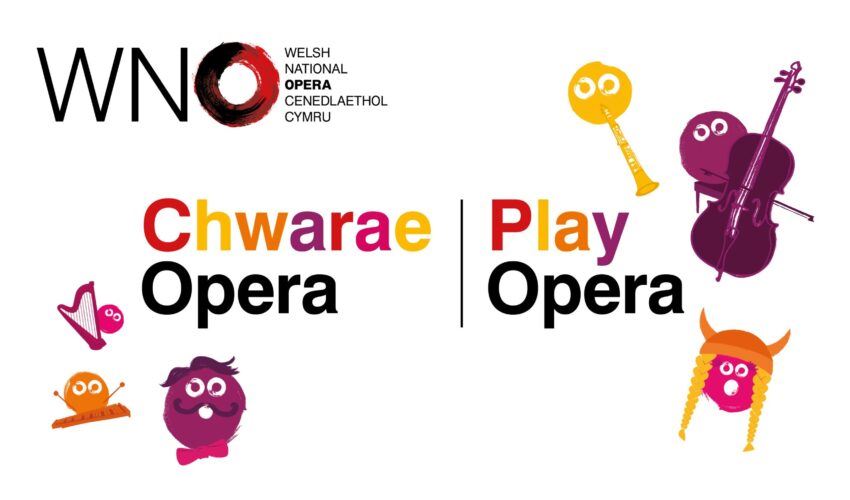 PLAY OPERA WITH WELSH NATIONAL OPERA
If you're looking for a fun way for children to learn about opera, you've come to the right place, Play Opera is a fun, interactive show made to keep the little ones entertained during lockdown.
You'll meet some of the Welsh National Opera's very talented musicians and singers and you can even join in with a simple sing-along!
MUSEUM OF CARDIFF LEARNING RESOURCES
Museum of Cardiff, the local history museum based in The Old library building, has created a 'My Museum' online learning resource to support home learning. Activities are available to access and download for free via the museum website.
Our 'My Museum' resources have been created for a range of age groups from early years through to adult learners. Activities have been designed to encourage learning, participation and fun!
Activities have been developed in conjunction with local school teachers and community learning partners, designed to support key skills and inspire learners to explore and collect their local heritage.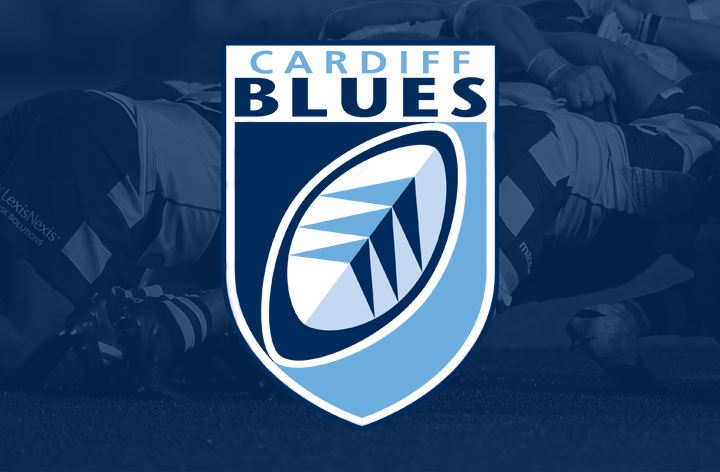 CARDIFF BLUES
Did you know that you can Download one of Cardiff Blues' Educational Resource Packs to make learning more exciting?
The resource centre has a number of activities to keep young supporters entertained and engaged, all in one place! It also includes links to colouring books and puzzles for some rewarding downtime.
BRAINS BEER
You've asked… and Brains have delivered! They have teamed up with BuzzBooze to deliver their wonderful beers to your front door! With a number of delivery locations in and around Cardiff we hope you enjoy Brains beers safely!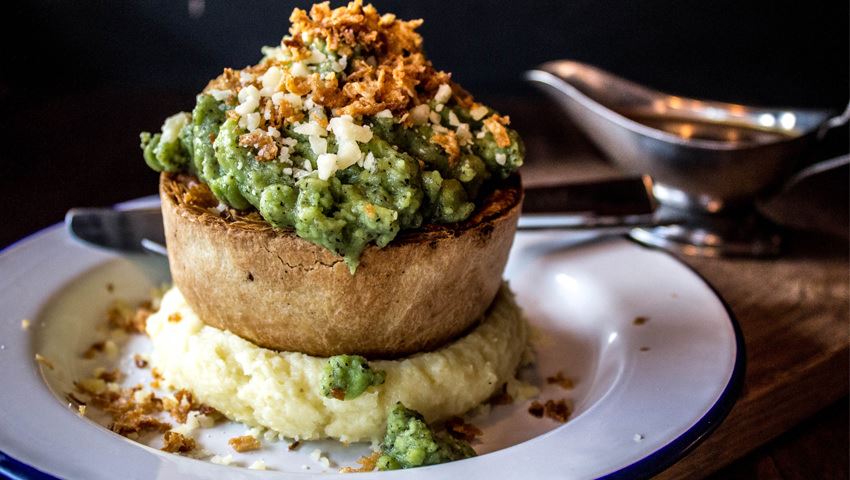 PIEMINISTER
Are you missing your fix of award-winning pies and sides from Cardiff's Pieminister? Could you do with some of the ultimate in comfort food to lighten the lockdown blues? If you answered yes to either (probably both) of these questions, then click below to get a dozen delicious pies delivered straight to your door.
Oven on 180°, check out @visitcardiff for 25 mins while you wait, then tuck in.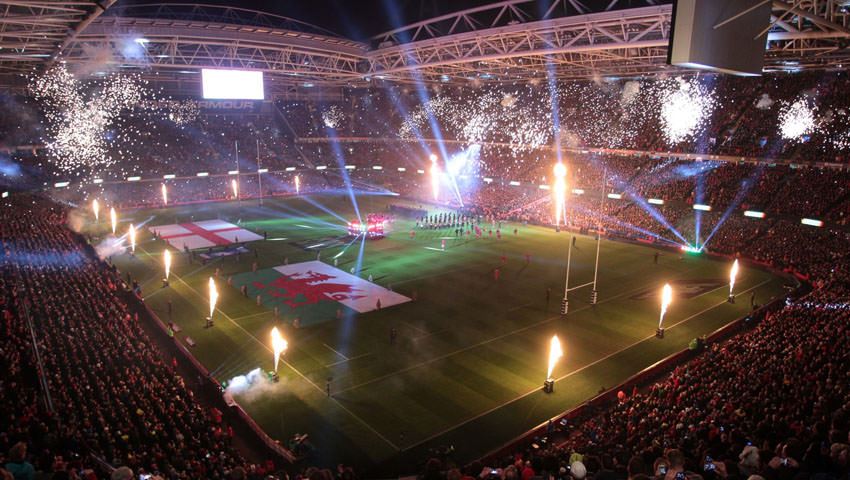 WELSH RUGBY UNION
Keep in the know with regular status updates, listen to podcasts recorded by players and coaches, take part in polls and even watch repeats of legendary games!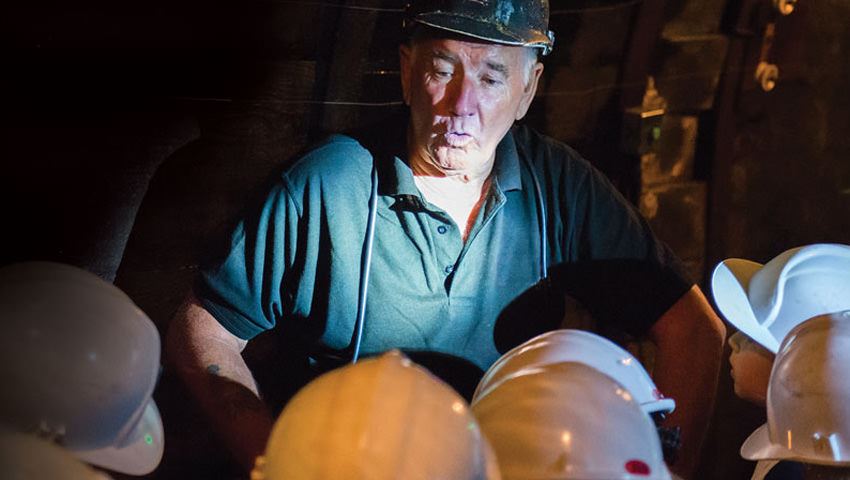 WELSH MINING EXPERIENCE
Welsh Mining Experience at the Rhondda Heritage Park is currently closed, but why not cheer up your day and check out the video of the site? See how coal mining kept the valleys alive until coal production stopped in 1983.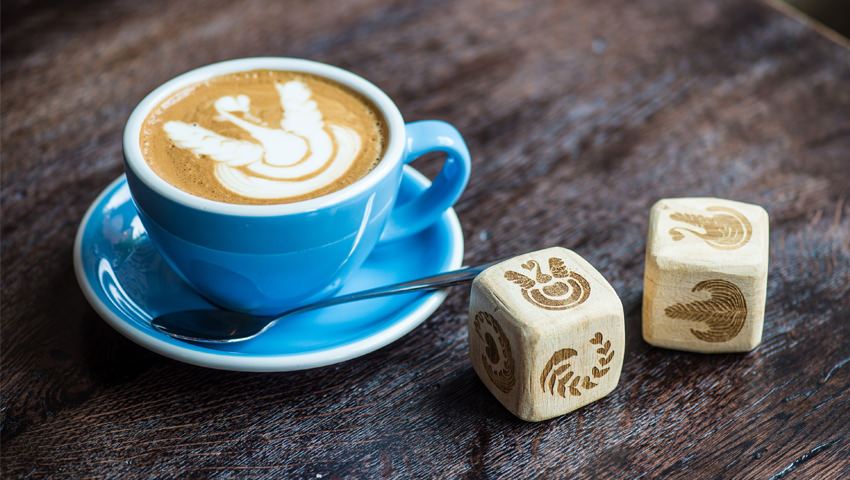 200 DEGREES COFFEE
If you're still craving coffee from your favourite roaster, buy online now from 200degs.com shop to enjoy from the comfort of your own home!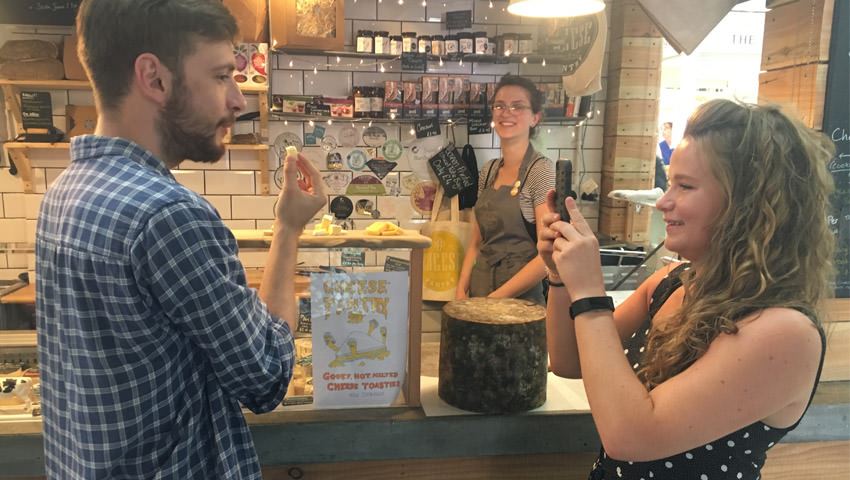 LOVING WELSH FOOD
Is a loved one's birthday coming up? Not a clue what to get them? Treat them to the gift of a full belly, with a Loving Welsh Food tour for a later date!
TECHNIQUEST
Don't try this at home!
Viewers can tune in to 'How To's' and live demonstrations – with options to make your own lava lamp and even defy the laws of gravity. Share your own experiments using the hashtag #TQatHome.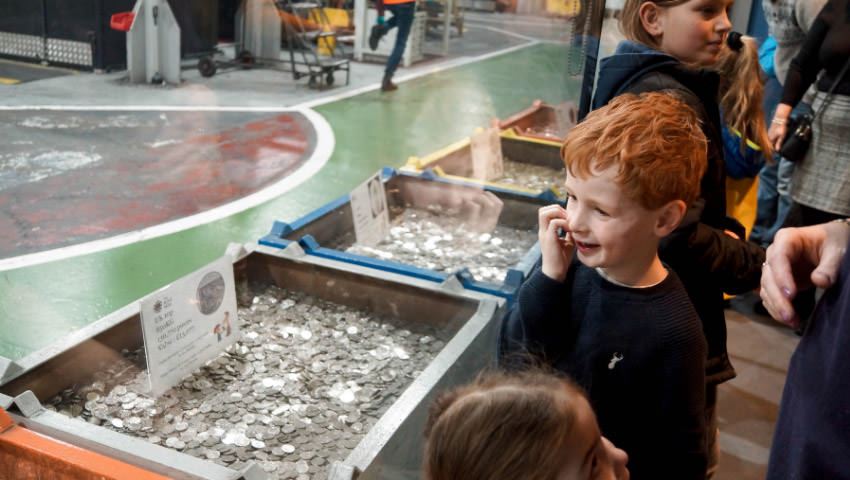 ROYAL MINT
Check out the Royal Mint Kids Club, with educational tools and games featuring iconic children's characters. A fun way to help educate and entertain children learning from home!
STAY IN TOUCH
Sign up to the Visit Cardiff E-Newsletter today for exciting Cardiff news, special offers, the latest content and more from VisitCardiff.com