What are you looking for?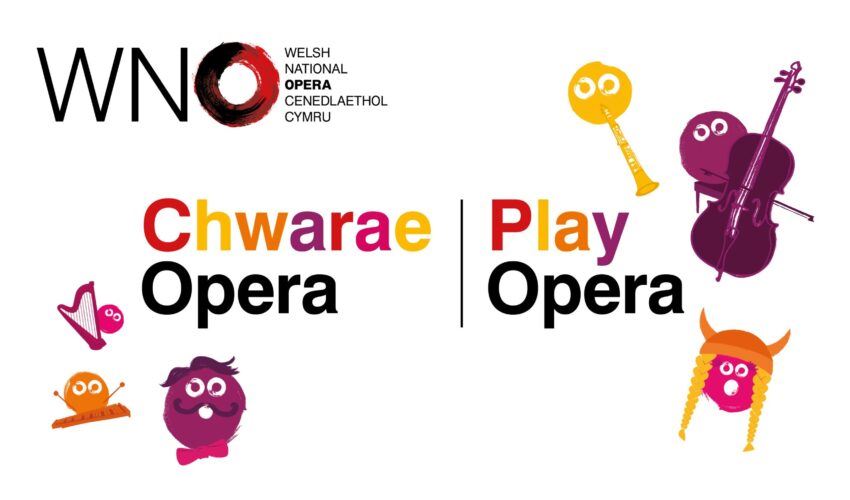 PLAY OPERA WITH WELSH NATIONAL OPERA
If you're looking for a fun way for children to learn about opera, you've come to the right place, Play Opera is a fun, interactive show made to keep the little ones entertained during lockdown.
You'll meet some of the Welsh National Opera's very talented musicians and singers and you can even join in with a simple sing-along!
ONLINE EXHIBITION – MARTIN TINNEY GALLERY
Why not relax and admire the fantastic work of Richard Barrett at home? Barrett was born in Cardiff in 1963, Although now based in Yorkshire, much of the inspiration for his work comes from spending time exploring the Welsh coastline and mountains and he has established a large and loyal following for his work in Wales.
The exhibition will be online from the 1st November. Additionally, all the works may be seen in the gallery by appointment once lockdown has lifted – currently scheduled for 9th November. For all sales enquiries and to make an appointment please email mtg@artwales.com.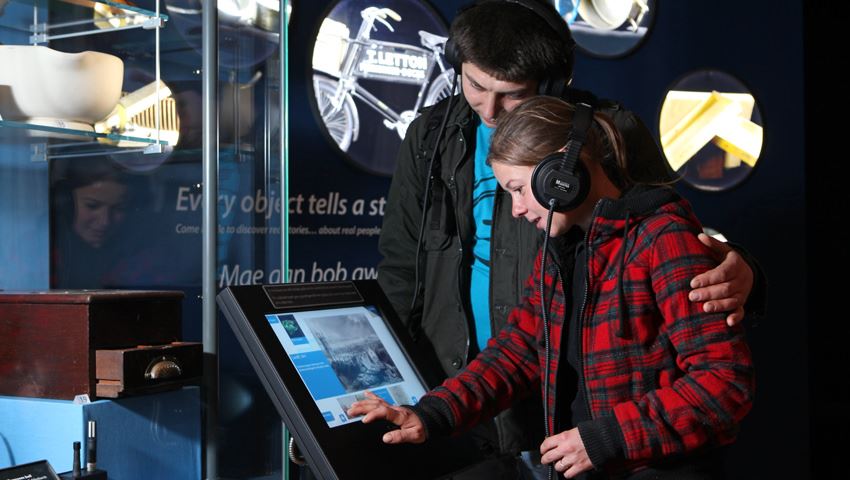 ONLINE ACTIVITIES FROM MUSEUM OF CARDIFF
Cardiff's Sound exhibition
Celebrating Cardiff's communities with sound! Our latest online exhibition is a celebration of Cardiff's Sound. We have gathered stories and recorded the sounds made by a number of musical instruments.
My Museum
This is the place you can find resources to download onto your electronic device or print at home. The activities are designed for a range of age groups from 'early years' through to 'adult learners'.
There's a Museum in my Kitchen
For Welsh Museums Festival 2020, storyteller Cath Little has helped us make a short video. Hear the stories behind some of our museum objects and be inspired to write a story of your own. Online storytelling activity also available.
Reminiscence Monthly
Museum of Cardiff, in partnership with Independent Living Services are offering free, informal reminiscence group sessions, held over Microsoft TEAMS. Join in with our informal group chat, or simply sit and listen as we look at objects, photographs and share memories.
E-mail us at cardiffstory@cardiff.gov.uk to request a Microsoft TEAMS link to take part.
WELSH MUSEUMS FESTIVAL: ONLINE HALF TERM ACTIVITIES
Despite lockdown, Welsh Museums Festival is gearing up to help you enjoy a #HistoricHalfTerm this October.
Welsh Museums Festival runs from 24 October – 1 November this year with a blend of online events for all ages and many are FREE. Full details of activities during Welsh Museums Festival are available on the festival website.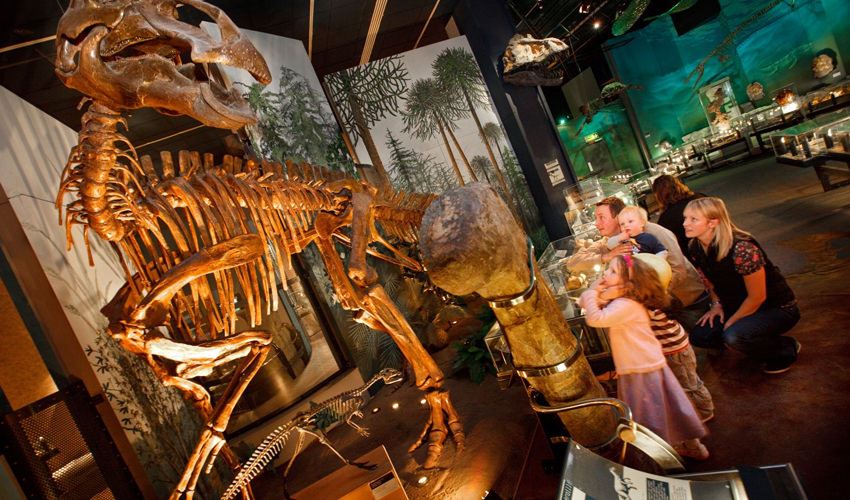 MUSEUM SLEEPOVER: DINO NIGHTS! AT HOME
On November 7th & 8th You're invited to a special sleepover – experience a fun-filled night at the Museum from your own home!
Build a den and discover the museum like never before. Take a virtual tour of the museum with our dinosaur expert. Meet some of the friendly dinosaurs that have been let loose in our building. Will you be a T-Rex or a Triceratops for the night? Get creative and design your own Dino-mask. Settle down for a film before bed – then camp in your dino-Den. Wake up bright and early for breakfast before joining a yoga class for all the family
SHOP ONLINE AND LOCAL
Why not take this opportunity to do some Christmas shopping for your nearest and dearest from the comfort of your own home?
Supporting local has never been more important thankfully we live in an age where you can get goods and services online and that's what many businesses are relying on at the moment.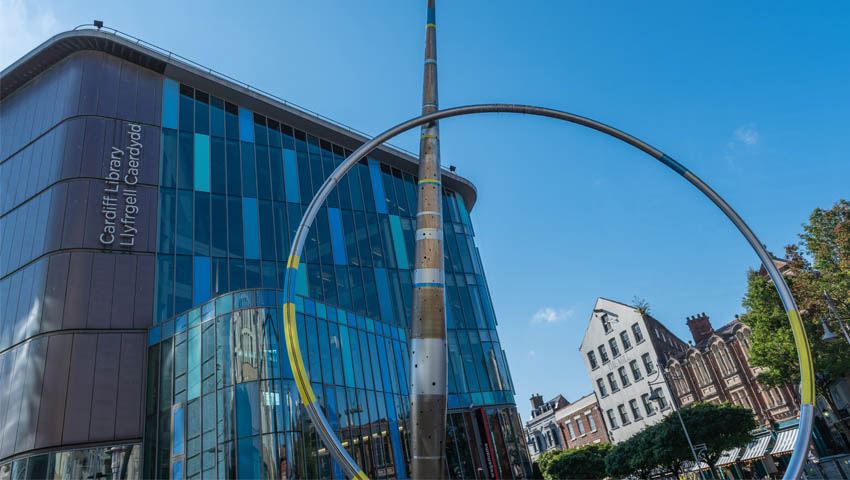 HALF TERM FUN WITH CARDIFF LIBRARIES AND HUBS
Cardiff Hubs and Libraries are offering digital events every day through half term including crafts, stories, rhymes and challenges. Follow us on Facebook to get involved.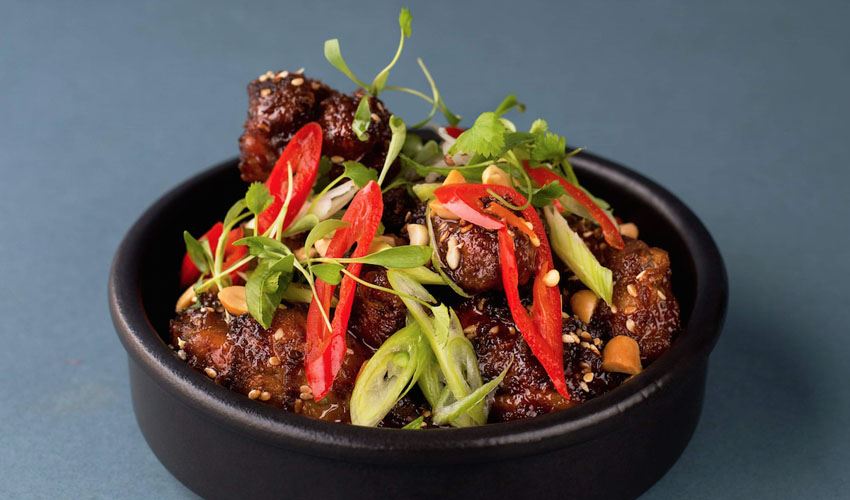 A TASTE OF CARDIFF; RECIPES BY LOCAL CHEFS
We can't wait to enjoy the fantastic restaurants, cafes, and food tours in Cardiff again, but until then you can still cook restaurant quality food at home with a little bit of help from Visit Cardiff.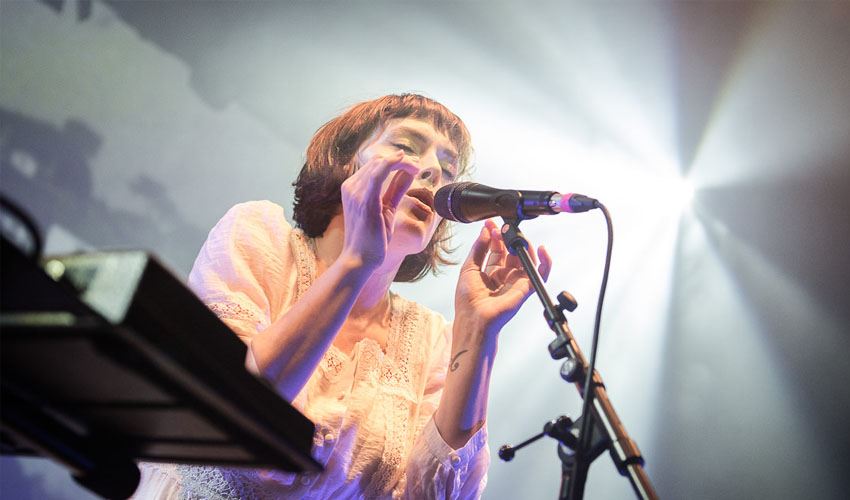 DISCOVER CARDIFF'S MUSIC SCENE FROM HOME
Visit Cardiff are so proud of our city's music scene that we want to share it with the world. We've put together a 'This is Cardiff' Spotify playlist to introduce you to the fantastic range of music, which varies from Welsh Language electronic pop artists to hardcore grime acts.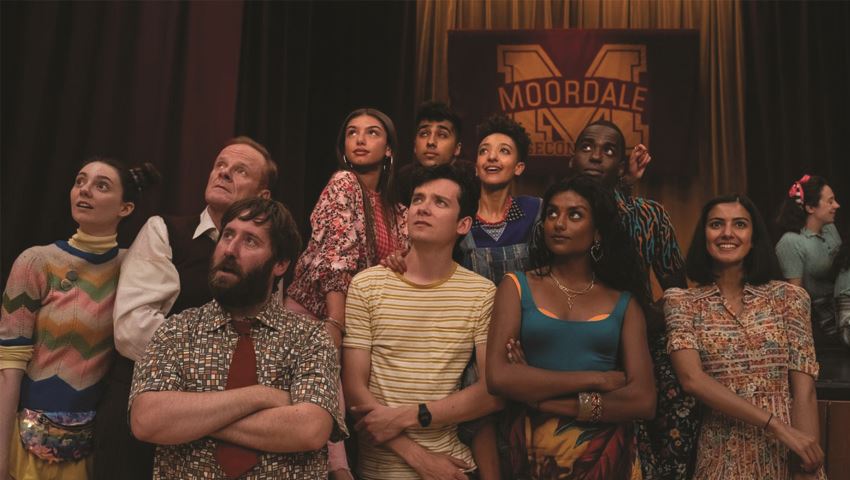 WATCH A TV SHOW OR A MOVIE FILMED IN CARDIFF
We understand that you can't Visit Cardiff right now, but you can still discover Cardiff from the comfort of your own home. We've put together a list of the top 13 binge-worthy TV shows and marvelous movies which have used Cardiff, Wales for filming locations.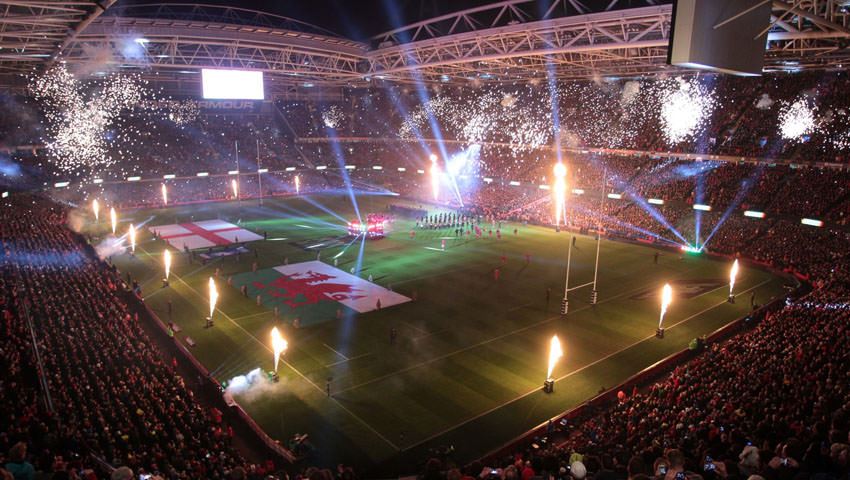 WELSH RUGBY UNION
Keep in the know with regular status updates, listen to podcasts recorded by players and coaches, take part in polls and even watch repeats of legendary games!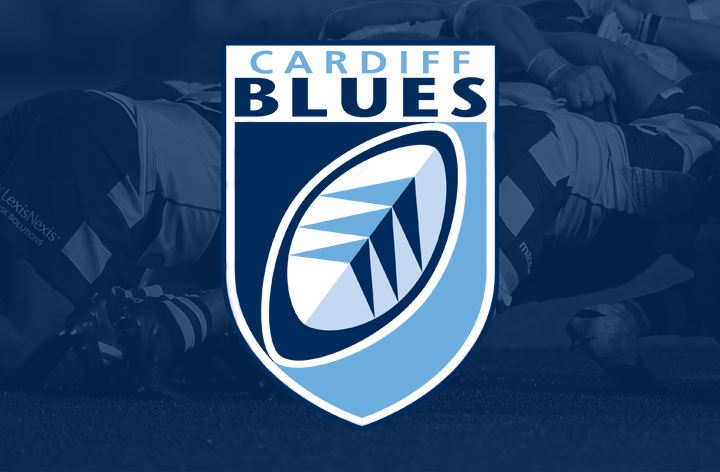 CARDIFF BLUES
Did you know that you can Download one of Cardiff Blues' Educational Resource Packs to make learning more exciting?
The resource centre has a number of activities to keep young supporters entertained and engaged, all in one place! It also includes links to colouring books and puzzles for some rewarding downtime.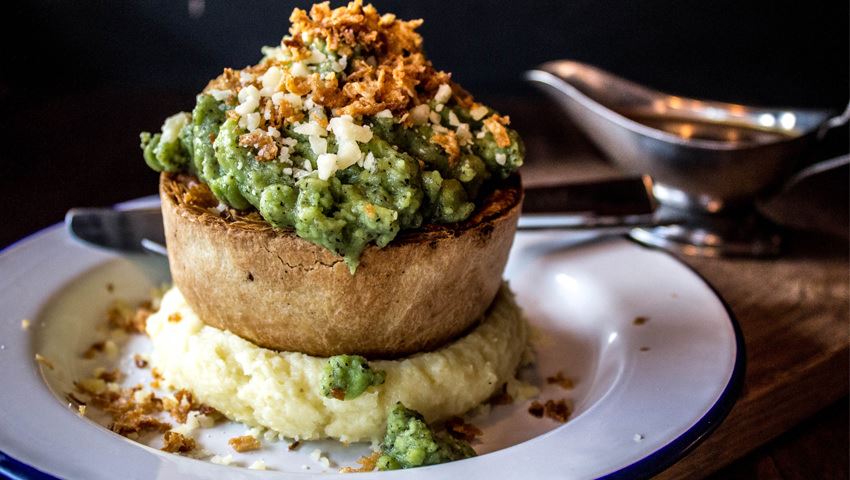 PIEMINISTER
Are you missing your fix of award-winning pies and sides from Cardiff's Pieminister? Could you do with some of the ultimate in comfort food to lighten the lockdown blues? If you answered yes to either (probably both) of these questions, then click below to get a dozen delicious pies delivered straight to your door.
Oven on 180°, check out @visitcardiff for 25 mins while you wait, then tuck in.
BRAINS BEER
You've asked… and Brains have delivered! They have teamed up with BuzzBooze to deliver their wonderful beers to your front door! With a number of delivery locations in and around Cardiff we hope you enjoy Brains beers safely!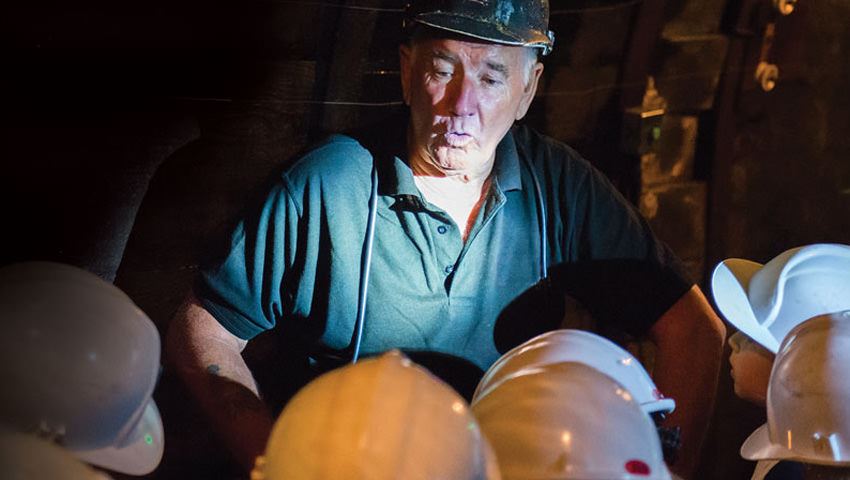 WELSH MINING EXPERIENCE
Welsh Mining Experience at the Rhondda Heritage Park is currently closed, but why not cheer up your day and check out the video of the site? See how coal mining kept the valleys alive until coal production stopped in 1983.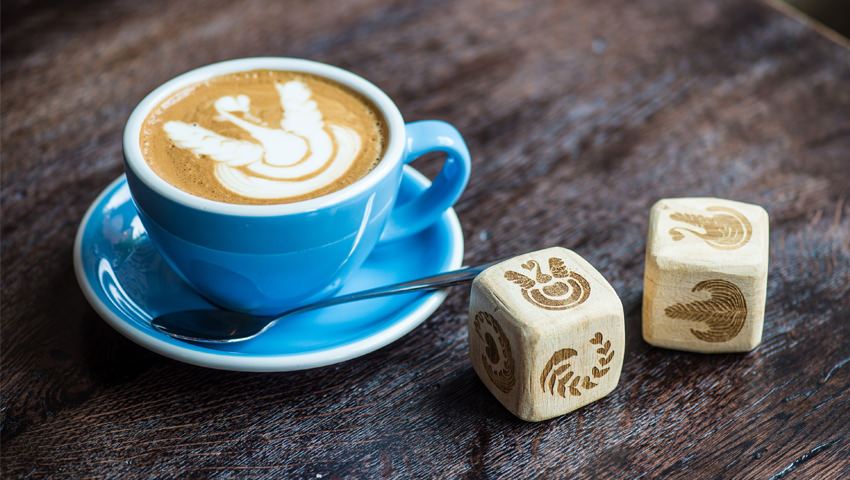 200 DEGREES COFFEE
If you're still craving coffee from your favourite roaster, buy online now from 200degs.com shop to enjoy from the comfort of your own home!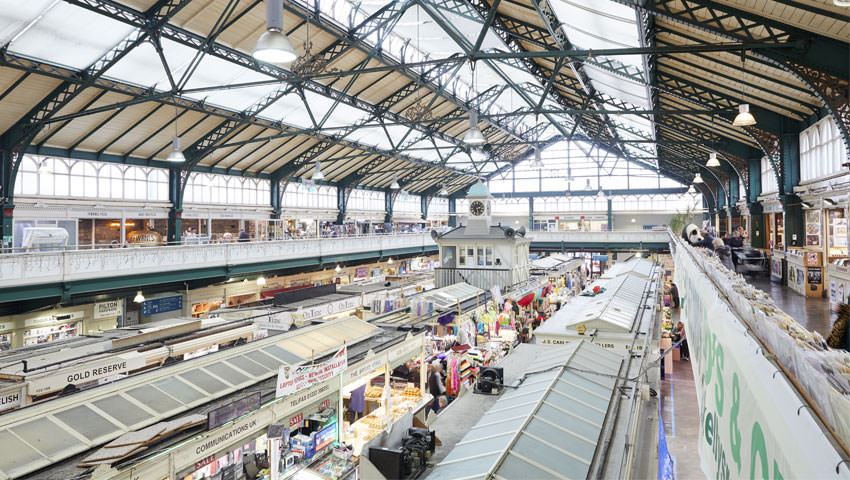 CARDIFF MARKET
Don't panic, During the national firebreak in Wales – 23rd October – 9th November 2020 – you can still do your essential shopping at Cardiff Market.
The following stalls will remain open:
Ashton (Fishmongers), AS Griffiths Butchers, JT Morgans Butchers, Blackmore & Sons Butchers, Market Deli, Sullivans Fruit & Veg, Yeates Fruit & Veg, The Bread Stall, The Tea Pot Café, The Naked Vegan, The Cheese Stall/Café, Thai Asian Delish, Cardiff Bakestones, Piltons Hardware
There are also a number of traders making deliveries only.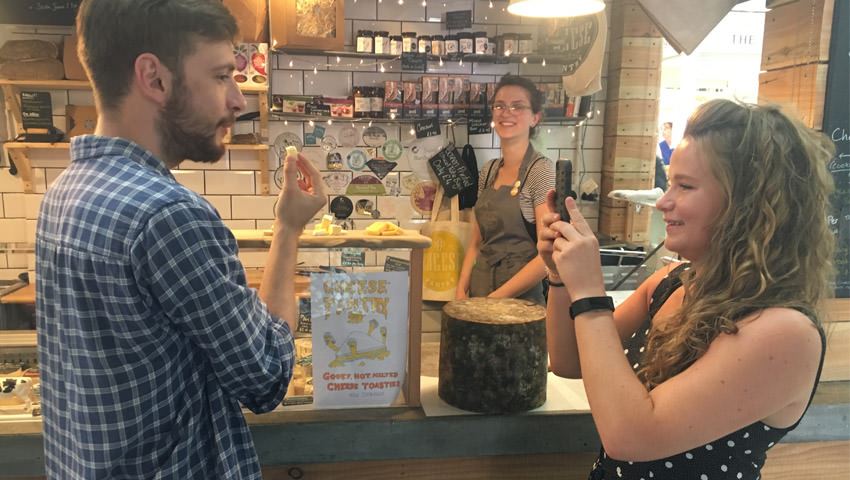 LOVING WELSH FOOD
Is a loved one's birthday coming up? Not a clue what to get them? Treat them to the gift of a full belly, with a Loving Welsh Food tour for a later date!
IN CONVERSATION: DAVID OLUSOGA & SSAP WITH NATIONAL MUSEUM WALES
As statues are labelled controversial and public monuments are being removed: it is clear that Britons are deconstructing and reconstructing national stories.
In this event, historian David Olusoga and the Sub-Saharan Advisory Panel will discuss how this period in British and Welsh history has been considered, what kind of collective memory has developed, and the impact of such memories on framing our national identity and constructing a distorted and incomplete national story.
TECHNIQUEST
Don't try this at home!
Viewers can tune in to 'How To's' and live demonstrations – with options to make your own lava lamp and even defy the laws of gravity. Share your own experiments using the hashtag #TQatHome.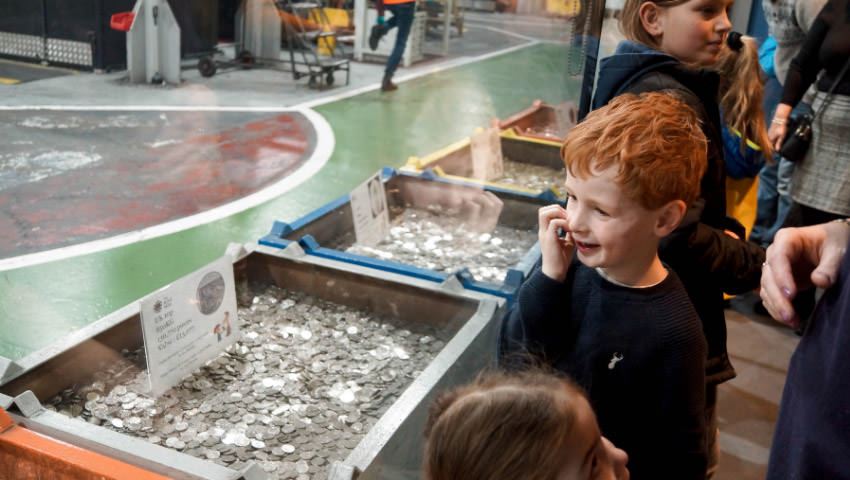 ROYAL MINT
Check out the Royal Mint Kids Club, with educational tools and games featuring iconic children's characters. A fun way to help educate and entertain children learning from home!
STAY IN TOUCH
Sign up to the Visit Cardiff E-Newsletter today for exciting Cardiff news, special offers, the latest content and more from VisitCardiff.com