With the evolving situation with the coronavirus (COVID 19), and to get the most up to date information, please visit the venues and events specific websites or see our coronavirus (COVID 19) page for news and updates.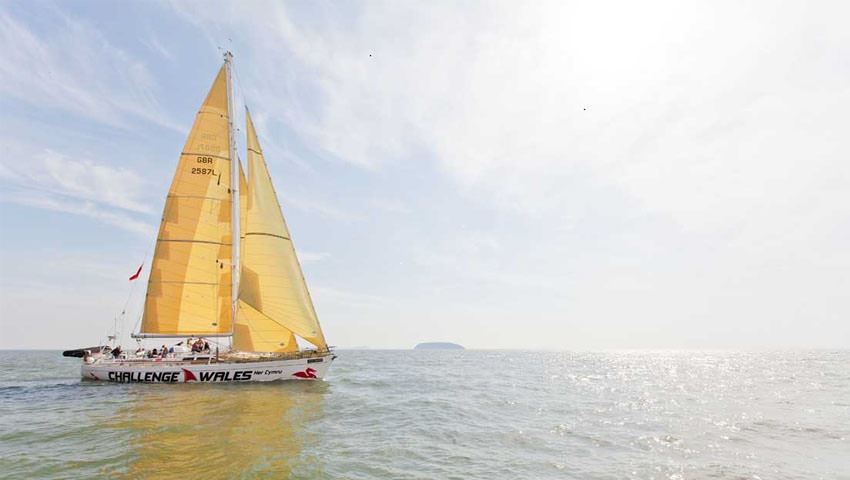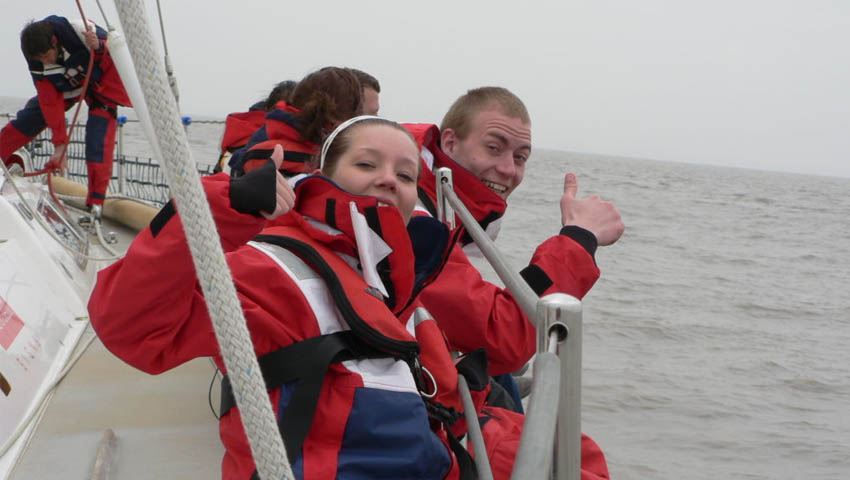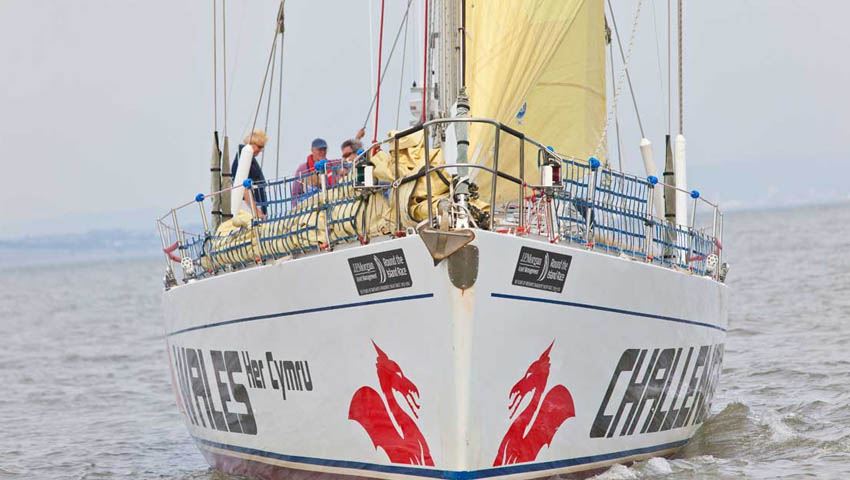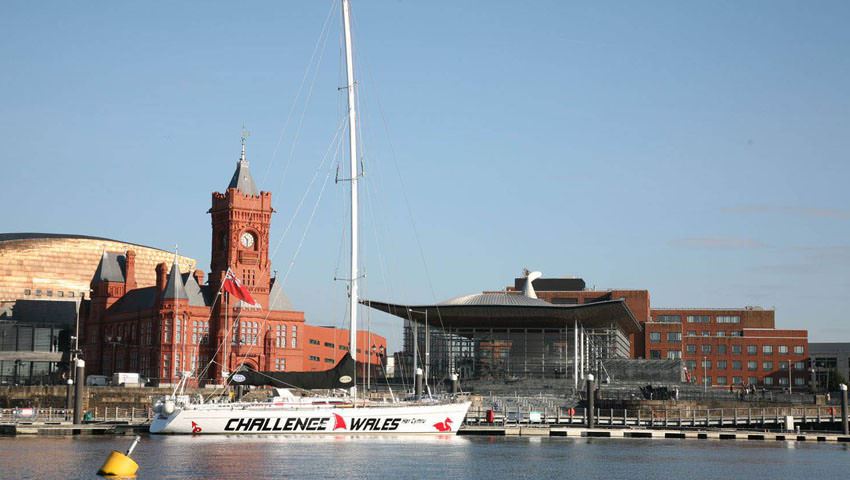 A range of sailing adventures on Wales' Tall Ship – Challenge Wales – for individuals, families,  friends, groups, schools and team building events.
Only 10 minutes from Cardiff and based in Penarth Marina, Challenge Wales offers sailing opportunities for those aged 12 – 75 years and is a fantastic way to have fun on the water. As the largest sailing boat in Wales you can take the helm, hoist the sails and get involved in all aspects of sailing. Join Challenge Wales on a big boat sailing day, book an evening voyage for friends, family or work colleagues, take part in teambuilding activities with colleagues or clients or set sail on longer trips from, and to, Cardiff visiting different ports including Pembrokeshire, Pwllhelli, Lundy Island, Cowes, Southern Ireland, Belfast, Holyhead, and Milford Haven, watching for dolphins along the way.
All equipment and waterproof trousers and jackets are provided on our voyages, and no sailing experience is needed to take part.
Challenge Wales is a  Royal Yachting Association (RYA) Training Centre and an Approved Activity Provider for the Duke of Edinburgh Award delivering Gold DofE Residential opportunities.
Challenge Wales is a registered sailing charity, run by volunteers and works with young people to develop lifeskills and self-confidence through sailing. Please enquire about our young people's activities for those aged 12 – 25 years. All UK residents aged under 26 years are eligible for bursary funding through the Challenge Wales Bursary Fund to make it easier to join a voyage. Challenge Wales originally raced around the world, twice, in the world's toughest yacht race, The Global Challenge, before become a sail training vessel and making Cardiff Bay her home port.
Gift vouchers are available towards any of our voyages.
PUBLIC TRANSPORT
The nearest train station is Cogan, which is about 10 minutes, and 2 stops, from Cardiff Central Station. On leaving Cogan Train Station take the access ramp on your left onto the main road. Cross the road and walk downhill towards the marina. Keep walking towards the barrage. Before the roundabout towards the barrage is Penarth Quays Marina office. Challenge Wales is moored in the Outer Basin which is overlooked by the Marina office.
BY ROAD
From the M4, take Junction 32 and stay on the A4232. Then follow the signs towards Penarth and Barry. Come off the A4232 and take the 3rd exit on the roundabout towards Penarth & Barry. Drive over the flyover and keep in the left hand lane. The road bears right and you will pick up signs for Penarth Marina and the Barrage. The postcode for Penarth Marina is CF64 1TN.
Email
reservations@challengewales.org
Address
20 Glebe Street Penarth Vale of Glamorgan CF64 1EE UK