What are you looking for?
TRYANUARY - THE CARDIFF GUIDE TO BEER AND BARS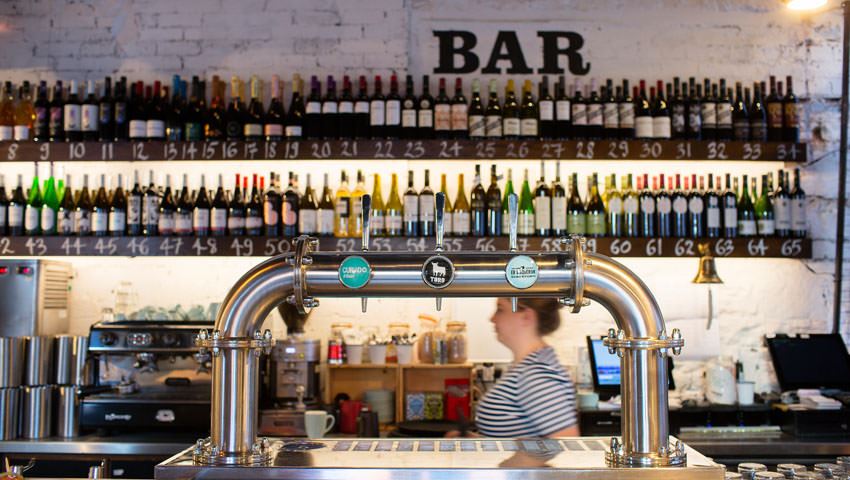 Love liquid refreshment? Try the tastier alternative to a dry January, Tryanuary!
What is Tryanuary?
Founded in 2015, Tryanuary is a nationwide campaign that aims to encourage support for the beer industry throughout January.
Cardiff is riding the wave of the craft beer revolution. At the moment it seems we have new bars and breweries springing up all the time. Great news for people who, like us, love to sample something new and different on a trip to the pub.
However, the post-Christmas hangover can lead many of us to stay indoors. Some will even give up the drink altogether. Dry January. These two words can make our heads, livers and wallets feel a little happier at this time of year. For our local hostelries and brewers however, it's a different story.
So, here at Visit Cardiff, we're encouraging you to shrug off the shackles of Dry January. Instead of self-imposed prohibition, why don't you embrace Tryanuary and do your bit to support Cardiff's burgeoning beer scene.
Beer from Cardiff
Alongside Wales' brewing giant, S.A. Brain, we now have several indie brewers based in the city. So, there's no excuse not to enjoy a pint of the good stuff made right here in Cardiff!
Perhaps the two most well-known of these are Crafty Devil and Pipes Beer. Crafty Devil have opened their own Bub's Bar on Church Street. Pipes Beer is available throughout the city, they also hold regular open days at their premises in Pontcanna.
We also have some more recent additions to choose from. Rival Brewing Co, a father and son team, have been in business since 2016. Arcadian Brewing Co. was founded just last year by friends Beth and Kristy. You should also look out for the latest member of the Cardiff brewing fraternity, the Splott Brewery, watch this space.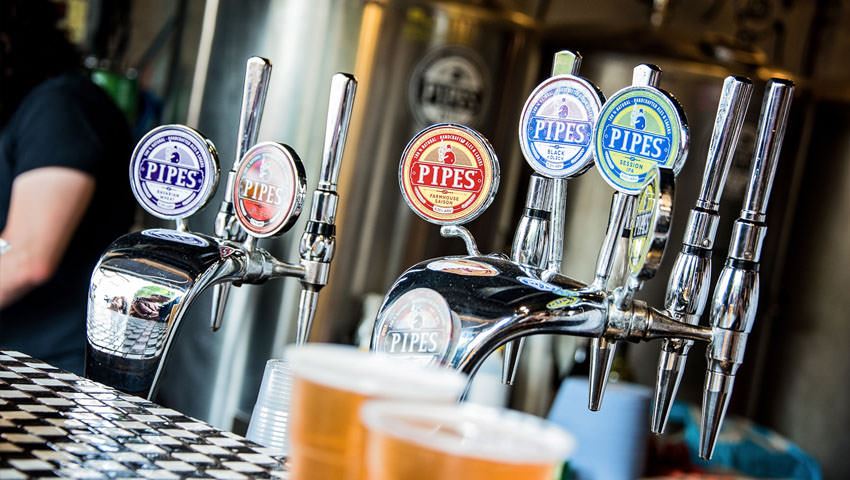 Beer in Cardiff
Anyone who's been to Cardiff will know the city centre has a bewildering collection of pubs & bars to choose from. Whatever the type of establishment you're looking for, from sophisticated to spit and sawdust, chances are that Cardiff has a place for you. If craft beer is what floats your boat, well that's no exception. If you've decided to hop on the Tryanuary express, then make sure to check out at least one of these great spots during your travels.
DEPOT
Situated in a 22,000 sq ft former warehouse in the City Centre, DEPOT was the first to offer the people of Cardiff a permanent, indoor street food venue, and the weekly Street Food Social now runs every Saturday all year round. From launching a secret speakeasy pop-up, to hosting Wales's first independent beer festival, DEPOT continues to evolve, bringing new and original events to the city and cementing a reputation as the go-to place for Cardiff's alternative night out.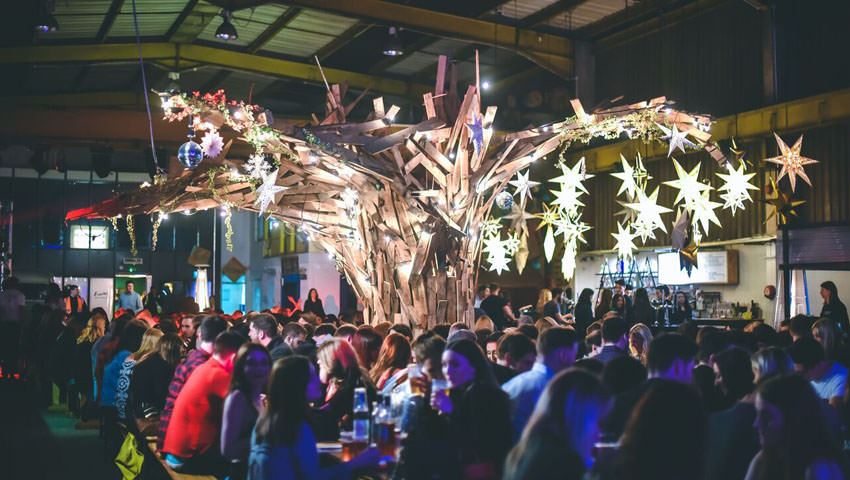 Brewdog
The newest of the bars in the 'ale quarter' is Brewdog. The style is urban meets stripped-back student chic – think exposed brickwork, reclaimed timbers and bare stone tables.  The bar is centrally located on Westgate Street opposite the Millennium Stadium. They serve an extensive range of resident and guest ales on draught. We recommend the ales on offer from local Welsh micro-brewery crafty devil.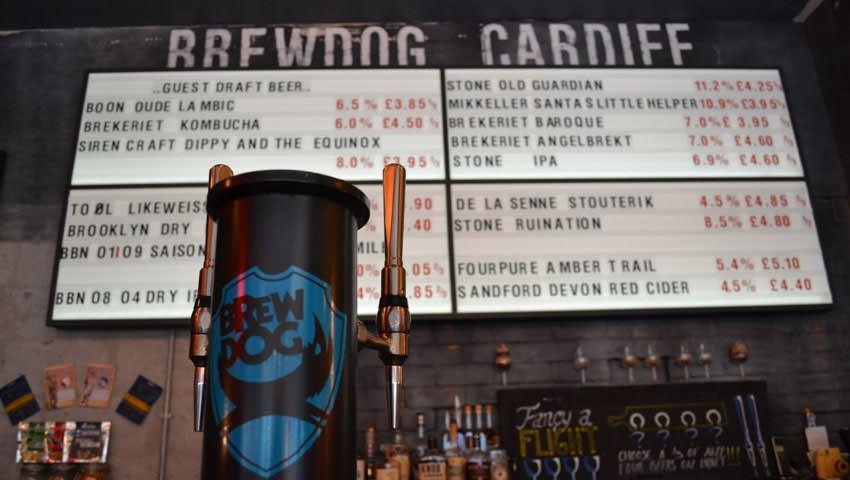 Tiny Rebel Cardiff
If you're looking for a local take on the contemporary craft beer, head to the Tap House. Owned by Newport's brewing stars, Tiny Rebel. The Tap House is a modern, late-night beer lover's retreat. Set across two floors of a grand old building, it hosts regular mini-beer fests, tap-takeovers, a local homebrew club and, of course, it sells loads of fantastic beer.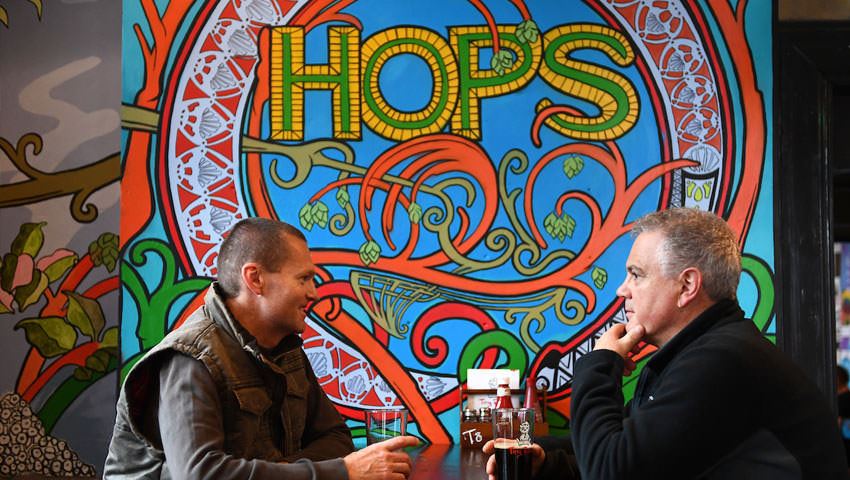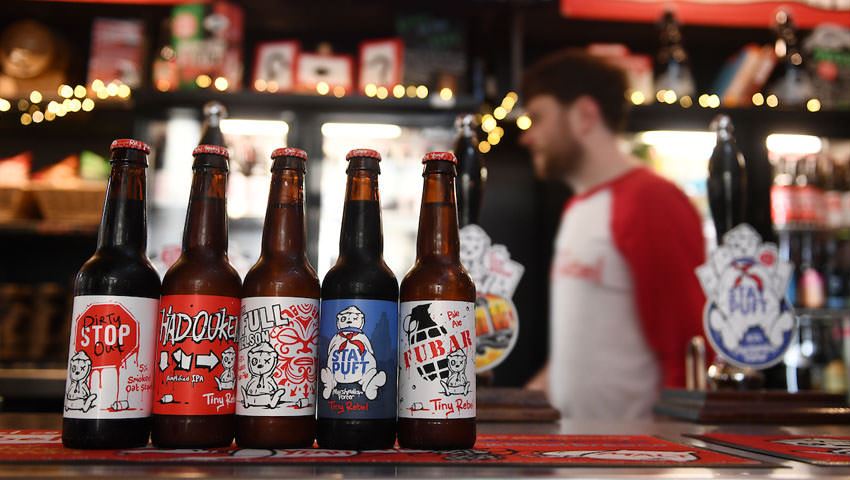 The City Arms
Built in the 1800s, the City Arms may be old but it still holds its own against all the young pretenders; it was voted Cardiff's best pub by CAMRA in 2012. Situated a stone's throw from Principality Stadium and Cardiff Arms Park, this godfather among the watering holes of the city centre is cherished by sports fans, students and professionals alike.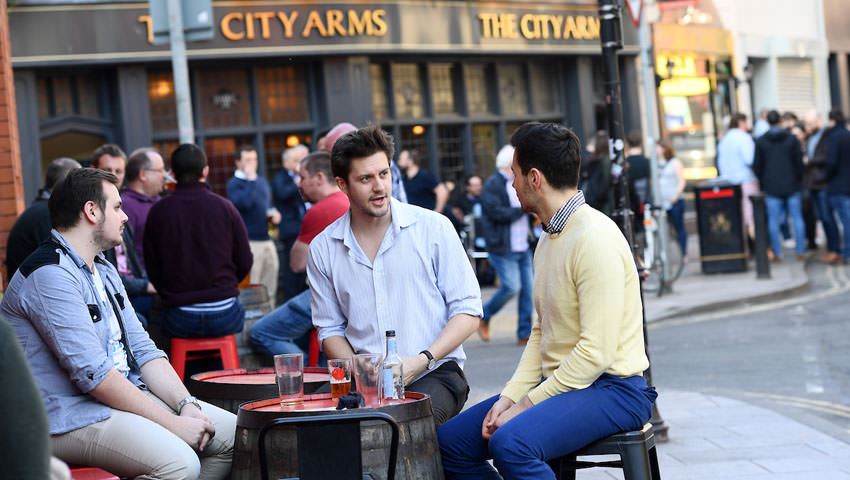 Head of Steam
The Head Of Steam is the first venue of its kind to land in Wales by Camerons Brewery and will be serving up beers sourced both locally and from across the UK in addition to beer cocktails, rotating craft kegs, wines, spirits and soft drinks. At this crafty pub, you can have your drink and eat it too with menu items that use bar beers in the ingredients, such as the Full Head of Steam Burger made with its very own Röad Crew beer.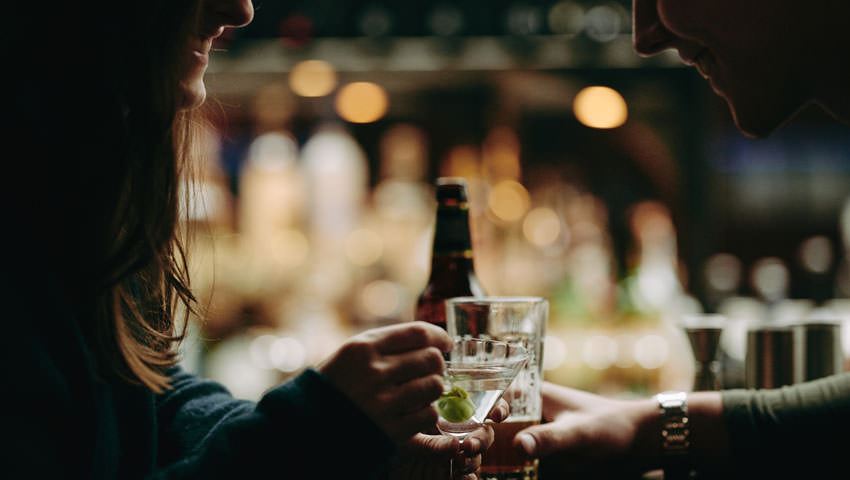 Hopbunker
Established in 2015, and the winner of several awards since, Hopbunker is Cardiff's number one venue for cask and craft ale. With 15 handpumps, 22 keglines and 16 real ciders, you're spoilt for choice. We also have a great selection of wine, premium whisky and other spirits, as well soft drinks.
STAY IN TOUCH
Sign up to the Visit Cardiff E-Newsletter today for exciting Cardiff news, special offers, the latest content and more from VisitCardiff.com