What are you looking for?
'One city' approach will help us defeat COVID says Cardiff Council leader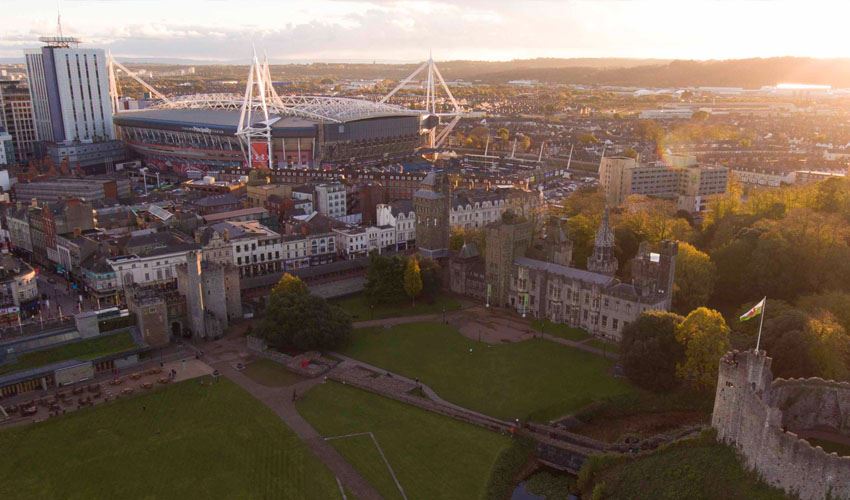 Cardiff's 'one-city' approach to tackling the COVID-19 outbreak has been praised by the leader of Cardiff Council who says the city 'must continue to work together' to ensure Wales' capital recovers from the effects of the pandemic.
Writing in advance of Full Council the city's leader, Cllr Huw Thomas, took the opportunity to thank key workers, public sector staff and residents for the important roles they have all played in helping to slow the spread of the virus.
Cllr Thomas said: "The latest ONS figures indicate 265 Covid-19 deaths in Cardiff up to May 1. We know that behind each of these numbers is a terrible personal tragedy, and our thoughts are with everyone who has been affected.
"The lockdown has had a major impact on all aspects of city life. We are living through a period of unprecedented change. Throughout it all I have been struck by the remarkable adaptability, strength and courage of our city, its residents and its public sector.
"The Cabinet and I are immensely proud of the Council's response during what continues to be a difficult and painful time, and we are so grateful for the work that council staff have undertaken to support our communities and the many families affected by COVID. It is clear to me that it is this 'one city' approach which is helping us tackle the outbreak, and it's a 'one-city' approach that will be needed to help us find our way back to normal life.
"Right now the city has been brought together and is working and fighting together to defeat this virus. This is what I mean by a 'one city approach' – courageous public servants working together across the NHS, Council, Police and Fire services; the extraordinary generosity of Cardiff citizens volunteering to help neighbours, or contributing financially to restock Food Banks; the dedication of key workers in retail, transport and logistics keeping us supplied with our everyday needs. It's this spirit of togetherness which is seeing us through, and which we must draw on still in the coming weeks and months.
At Full Council next Thursday, May 21, Cllr Thomas will tell elected members that his Cabinet will adopt a Restart, Recover and Renew approach to leading Cardiff out of the Covid-19 crisis. The three-stage process will involve:
Restart: Restarting & adapting a wide range of Council Services in the context of extended, stringent, social-distancing requirements.
Recover: A strategic response to support the city to emerge from the crisis
Renew: Working closely with city partners, staff and citizens to set out the future we want for Cardiff post-crisis, and how together, we will make it happen. Cllr Thomas said: "For some time we have been planning for lockdown measures being relaxed. We have done this work with key principles in mind. Services which are restarted will do so in a way that ensures the safety of staff and citizens. Those most vulnerable to the impact of the virus must be supported and protected. We will work with partners to restart the city economy and city life in a safe way, with a focus on halting the spread of the virus.
Throughout we will be open and engaged, and ready to change our approach as we learn more. "Work relating to economic recovery has commenced. Discussion has already begun with public service providers to develop a strategic response to support the city to emerge from the crisis. This engagement work will continue and, going forward, will involve all key partners – including the business community – in the days and weeks ahead.
"Meeting the challenge of Covid-19 has fundamentally relied on the dedication, passion and skills of key workers, council staff and of our city's public servants and residents. It is clear, however, that the city remains in the grip of the pandemic and the Council continues to operate on a crisis footing. I want to emphasise, therefore, that though the number of new infections and fatalities in Cardiff has been falling for many weeks, the crisis is far from over.
Our message to Cardiff for now remains: stay at home, protect the NHS and save lives. "The Welsh Government will be reviewing their regulations in respect of the Covid-19 crisis on May 28. Whilst much remains uncertain, it is clear that the months ahead will not involve a simple reversion to life pre-Covid. How Council and public services will be delivered will need to adapt; how people live their lives, travel, work, and enjoy themselves in their free time will also change. Working together though, I know we will find a way to respond, adapt, and flourish. "