What are you looking for?
Covid-19 Industry Blog
TRAVEL THE WORLD… JUST NOT RIGHT NOW
It is inevitable that anyone working in leisure and tourism will be disheartened with the news stories, and what could be a very long recovery back to a new normal. For seasoned professionals who have made a career in what is generally a fun and thriving industry, this definitely tops the charts for disasters.
Yes, we have weathered multiple storms over the decades including the threat of terrorism, Mother Nature's volcanic ash and a global financial crisis! They have all had a huge impact but, more often than not, we have landed safely on the other side – however, this time is unprecedented.
VISIT CARDIFF MARKETING TEAM
We (Visit Cardiff) are the city's official destination-marketing team and, with a variety of remarkable stakeholders from city businesses to global event partners, are responsible for selling Wales's Capital to the leisure and tourism audience.
Therefore, the new message 'do not visit' is very ironic as our job up until now has been to shout about how people should visit our exciting city. It is a 180-degree turn from the norm – and all whilst working from home.
A CITY ON LOCKDOWN
After the initial crisis comms, and reaching out to partners to see what was cancelled/closed, we took a step back and looked at how our marketing strategy could work in the changing landscape.
While some of our objectives like increase brand awareness and enhance reputation would stay the same – other traditional KPIs such as increase day visits and increase hotel stays became redundant overnight. Our marketing tool belt also became smaller, with companies that sell traditional opportunities like print and outdoor advertising reducing their activity as there would be no one around to see them.
With all this in mind, we had to think about changing our strategy…
QUESTION 1
What could we do to raise awareness and keep people interested in Cardiff until they could visit again?
QUESTION 2
How could we promote a venue or event to visitors, not knowing when they would be open again?
QUESTION 3
What could we create to fill the gap of the missing visitor user generated content?
A NEW MARKETING STRATEGY – THANK YOU FOR NOT VISITING CARDIFF
We are currently focused on managing the content on our own channels, including the website, social media and mailing lists.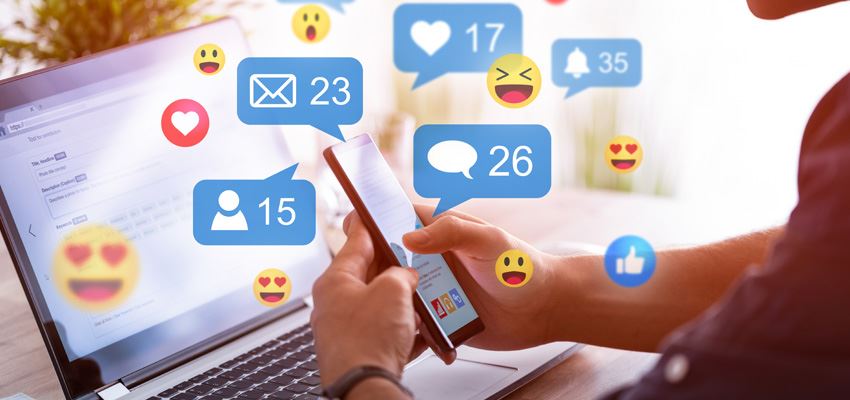 Our new content is…
A reliable and up to date source of information for stakeholders.
Fun and interactive for an audience at home.
Inspirational and promotes the best of Cardiff using existing content.
Connecting with other content creators.
Promoting #DiscoverCardiff – not #VisitCardiff.
For example, the team is producing content, including blogs about binge worthy TV shows filmed in Cardiff, Friday pub quizzes on Instagram, and web pages dedicated to businesses that are still open.
When the lockdown rules relax, the message will change to encourage people to think of Cardiff as a destination to visit… especially as most will be eager to be in new surroundings! However, the big question is – who will actually be able to visit?
A NEW AUDIENCE AFTER LOCKDOWN
After reading articles exploring the COVID-19 effect on the industry, evidence suggests that the new strategy has to focus on attracting the domestic market. Especially in the short term, and quite rightly so. The evidence is overwhelming and it would be careless of destinations like us to think otherwise…
MONEY
It will take time for travellers to recoup money on cancelled holidays, build savings after furlough, and have disposable income. Staying local is the low-priced option.
SAFETY AND HYGIENE
Travellers need to be confident that COVID-19 will not reoccur when they go away and their travel insurance is valid.
ACCESS
The opening of borders to countries and lifting of restrictions for airlines will be gradual. Furthermore, all countries will have different rules and regulations in place.
Unfortunately, this is not one of the industry's best-kept secrets. Every coastal resort and city in the UK will be jumping on the domestic market bandwagon to help breathe life back into the local economy. There will be strong competition, also other industries like electronics and fashion will be vying for the same consumer pound to make up for the lost months.
TARGETING THE DOMESTIC MARKET
Domestic tourism is quite broad but, in summary, it refers to 'activities of a visitor within their country of residence and outside of their home' and it can either be for a same-day visit (over 3 hours) or overnight.
Cardiff has always been successful in attracting domestic visitors. This is down to a number of factors such as the compact nature of the city, its ease of access, and value for money.
For our Visit Cardiff campaigns, we class the UK as the country of origin (not only Wales) and when we talk about domestic visitors, we make a distinction between leisure visits and tourism visits. See Visit Britain definition chart.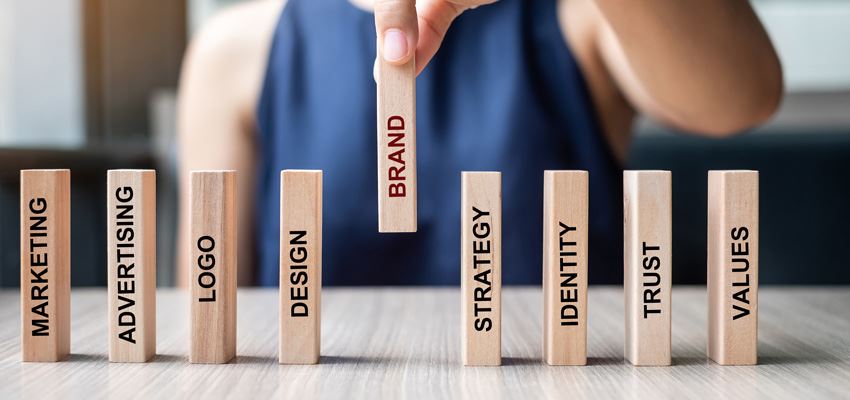 News reports have clarified that there will be a phased return to full operations for different types of businesses, so our plans need to be agile. In addition, before we start promoting any content, we will engage with other departments including Highways and City Centre Management to verify that our communications regarding access etc are correct. Then we can make sure that visitcardiff.com becomes a trusted source of information for planning a visit during uncertain times.
Our digital campaigns will start by targeting leisure day visitors, from the area – and no more than two hours travel time away. This will include promoting activities like parks and the outdoors, and shopping.
Then, when more tourism businesses start to open and confidence increases, we will expand the activity to target additional tourism visitors and encourage people to explore the city attractions, and attend small-scale events. All our campaigns, where appropriate, will also try to convert the same-day visitor to stay longer and book overnight accommodation.
The Visit Cardiff campaigns will focus on activities such as…
1
Working with Visit Cardiff Network members, key city and regional stakeholders to research content and promote messages to larger audiences.
2
Targeting our traditional demographic, but also taking into consideration that there has been an increase in ages 55+ using online platforms – and millennials and generation Z are likely to travel first.
3
Updating SEO key phases to reflect the changing circumstances, where search terms 'like safe places to travel after COVID-19' and 'local days out' will become more popular.
4
Targeted sponsored posts, including hyperlocal advertising, tailored individually for each of our three social media platforms – Facebook, Instagram and Twitter.
We will explore the opportunities for offline marketing such as radio, outdoor and print. However, the availability of media space may be at a premium because other industries that have been on hold will also be trying to promote their messages.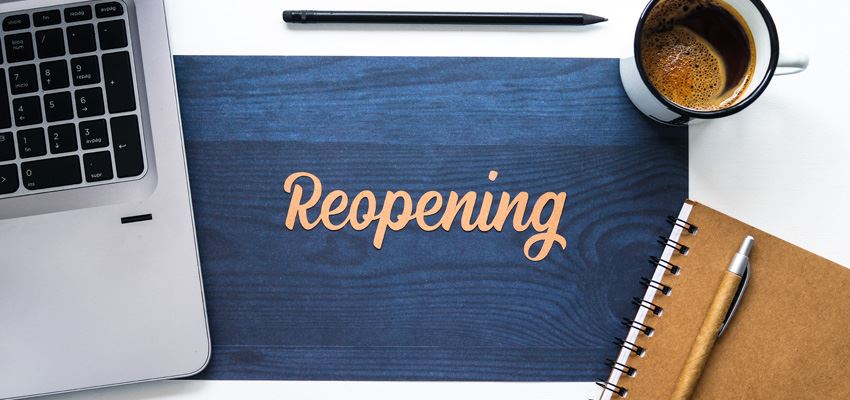 THE NEW NORMAL
As a destination-marketing organisation, we have to be mindful that the city we knew and promoted before COVID-19 may not look the same in the near future, especially if there are more lockdowns and businesses struggle. The challenge is to determine what the new normal will look like, and then we will have to act swiftly to establish "the new normal" and instil confidence.
We will also be exploring the following questions before creating our post COVID-19 Visit Cardiff marketing plan…
RESEARCH
The situation is constantly evolving and with each news briefing, opinions change. For our strategy, we need to understand things like why people are hesitant to visit or what activity / experience would encourage them to travel. Therefore, how can we utilise social media to gauge this opinion in real time? Will monitoring comments and feedback give us a realistic picture – and is it appropriate for us to run quick polls or longer surveys?
HYGIENE AND SAFETY
We have to demonstrate that the city businesses are working as a collective and acting responsibly with the COVID-19 procedures. Our messaging must demonstrate that Cardiff as a whole, from busy transportation hubs to cosy coffee shops, understands the fundamentals of tourism and we provide a great experience, in a safe and clean environment. However, how can we continually monitor and assess that businesses are adhering to the new rules?
QUALITY
Slashing prices will inevitably become a successful sales tactic for some businesses. However, is this the right way when businesses need all the money they can get – and it makes them less likely to refund / be flexible? Should we work with our Visit Cardiff partners to encourage people to work together, cross promote, and sell a better value experience instead?
TRENDS
The trends that we have previously followed will change. For example, the event sector was very profitable for Cardiff, whether it was a midweek gig in Motorpoint Arena, or a sold out Principality Stadium sporting fixture. However, it will take time for events to return – so, in the interim, how can we work together to bridge the gap of the missing audiences?
FLEXIBILITY
Even though we will have a marketing plan with clear objectives, we have to be prepared to be reactive and adjust to follow government guidance, so in the short-term will the slogan 'book late to avoid disappointment' become the norm? Will we have to change the messaging to show that Cardiff businesses are flexible with refunds / credits in order to give people confidence to plan a visit to the city?
THE GOOD NEWS… WE'VE GOT THIS!
For over two decades the city has had a 'team Cardiff' approach, working together to improve the opportunities to make Cardiff a successful European city. We also run the Visit Cardiff Network, with over 160 leisure and tourism organisations signed up to an annual membership – and working together to promote Cardiff and the region. This will be a key forum for members to share insights, knowledge, and explore new and creative ideas to help rebuild the tourism sector in a COVID-19 world. Though until then, thank you for not Visiting Cardiff… and we hope to see you soon.
This blog gives an overview of the impact of COVID-19 on the Visit Cardiff marketing team during the lockdown in Wales. It was written by Gemma Simons, Marketing and Strategy Manager for the tourism team at Cardiff Council.
STAY IN TOUCH
Sign up to the Visit Cardiff E-Newsletter today for exciting Cardiff news, special offers, the latest content and more from VisitCardiff.com