What are you looking for?
TECHNIQUEST WILL RE-OPEN TO VISITORS FROM 21 MAY 2021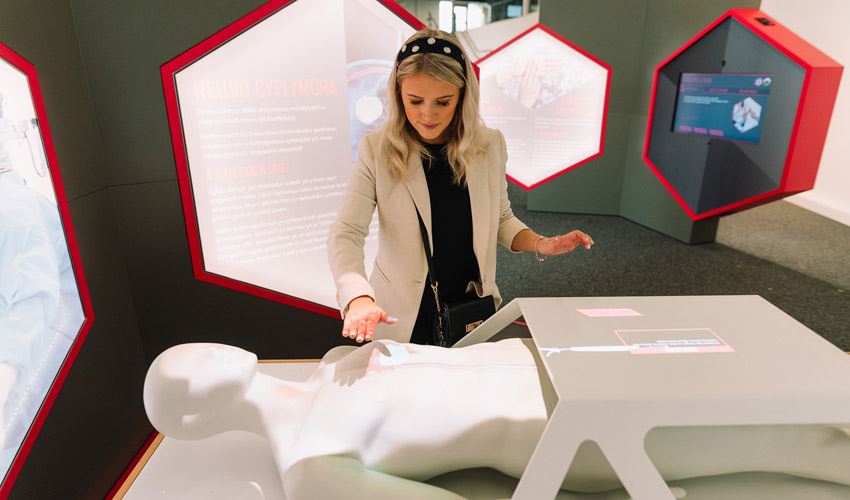 Visitors can pre-book tickets now for the re-opening of Wales' largest science and discovery centre
Following a formal announcement by the First Minister, Mark Drakeford, Techniquest is delighted to be re-opening its doors to the public from Friday 21 May, 2021.
Visitors can expect a whole range of custom-made, innovative exhibits thanks to Techniquest's brand new 'Science Capital' building and exhibits – including an earthquake simulator, virtual operating table and a remote operated vehicle (ROV).
The centre is fully prepared with Covid safety measures and will be open each Friday to Sunday, with three scheduled sessions available to pre-book to manage visitor numbers and deep cleans in between sessions.
As well as general visitor tickets, new dedicated sessions are available for toddler groups on a Friday and home schoolers on a Thursday morning with organised school sessions to resume in due course.
Techniquest, the educational charity based in Cardiff Bay, is committed to making science (or STEAM Science, Technology, Engineering, Art and Mathematics) accessible and interesting for everyone, no matter your age. Not just for kids, the new Science Capital exhibits are appropriate for all ages, from children to adults. The exhibits span across six key themes – chemistry and physics, medical biology, the environment, world issues and cutting edge technology.
Lesley Kirkpatrick, CEO at Techniquest commented:
"We're so pleased to be able to welcome people back to Techniquest this May.
Covid has restricted most people's access to learning and entertainment experiences over the past year. There's no better way to get involved and engaged with science than to see it and to discover it for yourself, and that's why we're committed to providing an exciting and long-lasting experience here at Techniquest.
We want to keep people entertained and curious about science and our existing and new exhibits do just that- whether you're bringing your family or fancy a day out with your friends, there's something for everyone.
A big thanks must go to our team and to our visitors for your hard work and support over the last year, we're looking forward to welcoming our visitors back!"
The first block of tickets are now available to pre-book via the Techniquest website. For more information on your visit and tickets, please visit www.techniquest.org