What are you looking for?
See & Do at the Summer of Smiles Festival
15 FUN THINGS YOU CAN DISCOVER WITH YOUR TICKET…
It's time to put smiles back on the faces of Cardiff's families. Cardiff Council's Child Friendly team have organised a #SUMMEROFSMILES festival loaded with child-friendly activities to give you and the kids something to smile about!
The past year has been incredibly tough for everyone, so let's celebrate our local children's resilience and achievements throughout it all and focus on their wellbeing. You can find activities across a range of themes including science & tech, creative arts, sports & adventure, play & family fun. And did we mention, there are Alpacas?
And the best part about it? Each session is JUST £2 (pre-schoolers go free), making it easy on your pockets!
This is an all-weather site so the fun continues come rain or shine, there's plenty of under-cover activities to enjoy. There are no food and drink vendors available so remember to bring a drink and packed lunch if needed.
20 JULY TO 8 AUGUST AT CITY HALL LAWN (closed Mondays)
3 SESSIONS EACH DAY – START TIME: 10:00/13:30/17:00
1. ARTS ACTIVE
From baby raves to portraiture workshops and from have a go sewing classes to band Jams and hip hop workshops there is something for everyone who wants to get arty and active this summer.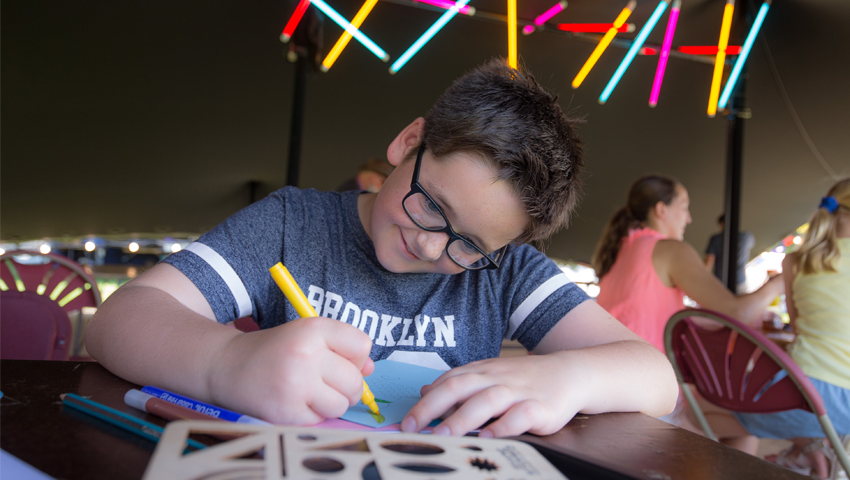 2. CIRCUS WORKSHOPS
Take what you've made home with you including Hula Hoops, Poi spinners and lanterns as well as teaching you how to use them, then you'll be already to host your own circus at home.
3. TABLE FOOTBALL PLUS
Missing the Euros already? Well take part in an exciting table football tournament playing as your favourite country. It won't cost a penny in "Sterling" and you can "Bale" out anytime you like!
PERFORMANCE STAGE
Acrobats, jugglers, comedians bring fun to outdoor stage set amongst the trees! Artists change every day but will include the amazing African acrobatic troupe, the Black Eagles, Live Art from  John Hicks, Hula Hooping hi jinx from Angie Mack and man inside a balloon fun from Carlos Airhead.
4. HOOF THEATRE SHOW
Three little deer make an unexpected discovery when they stumble across an old, abandoned theatre in the woods. Age Guide: 4+ years and suitable for all the family.
5. CRAFANGAU/CLAWS THEATRE SHOW (WELSH & ENGLISH)
Mason's Nan wants to straighten the blackness from her hair. She wants Mason to look like someone she isn't.  Follow us into enchanted woods, just beyond our everyday world with Nia Morais's empowering, magical tale. Age guide 11 plus
WALK ABOUT PERFORMERS
A Summer of Smiles is guaranteed as a colourful Cavalcade of costumed characters, including gym teachers, space cadets, stilted characters flowerpots and bouncing kangaroos roam the site!
6. THE HAPPY TENT
Weeks 1 and 2. Write on the Love wall, print t shirts, play giant garden games, and other organised games, make gratitude jars and be filmed like a star in a tent that will be jammed with fun and happiness.
In week 3, Grassroots will supply a range of activities and workshops ranging from Larkdesign wall hangings, the Safe foundation wall and a range of upbeat music activities on the final Sunday.
7. AMAZING ALPACAS
Just outside the Happy Tent Platfform will present two beautiful alpacas who will certainly cheer you up! These furry friends have come all the way from The Andes (via Monmouth) to meet you.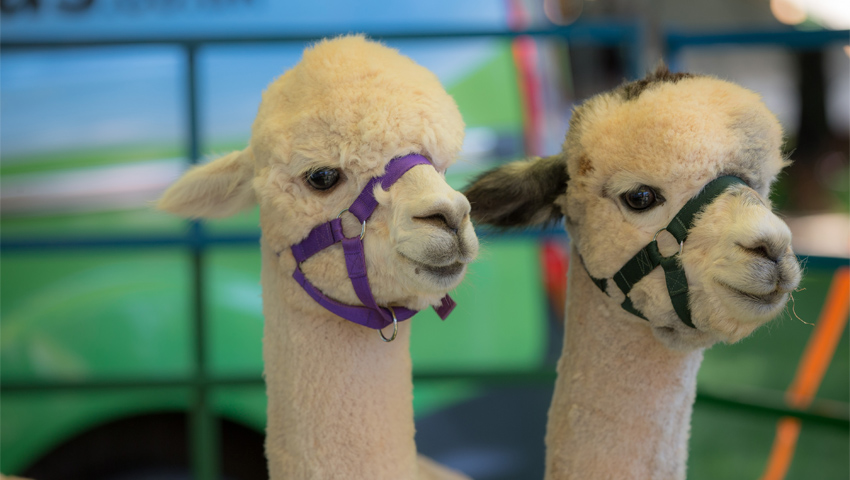 8. PEDAL EMPORIUM
Engage in bike-powered antics at Cardiff's favourite fun factory, saddle up and re-"cycle" bubbles, spin paint and even power a disco without even plugging into the mains!
9. PROMO CYMRU/THE SPROUT
As part of the festival, TheSprout are commissioning 10 young creatives who will be creating and displaying their artwork on site in a celebration of the extraordinary talent of our young people.
10. INSPIRE BMX SHOWS
Grab a place at the front to view live BMX shows by world class daredevil riders performing extraordinary feats. The shows will be followed by workshops where you can learn to BMX like a pro.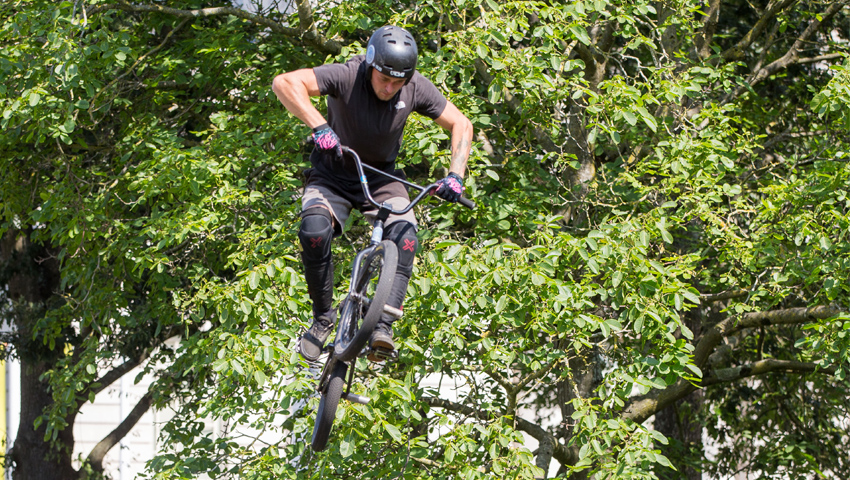 11. GREEN SQUIRREL
Green Squirrel will create a number of collaborative pieces of street art showcasing issues and highlighting the messages that matter to young people around the climate and ecological emergency.
12. NATIONAL MUSEUM WALES CARDIFF TENT
Delve into art and history in the Museum tent featuring Storytelling, fun with movement and rhymes, make and do workshops and meet the Romans and Celts sessions featuring.
13. SPORT CARDIFF
Squash, athletics, tennis, football, wheelchair basketball, rugby, free running and table tennis are just some of the sports you can try over the three weeks in our wonderful sport Cardiff area.
14. CARDIFF & VALE COLLEGE
A fantastic range of exciting courses are available from the CAVC Team including Hair and Make Up, Minecraft, Drama workshops, Code and Drone, Deejay for a day, Make & Race Sessions and much more.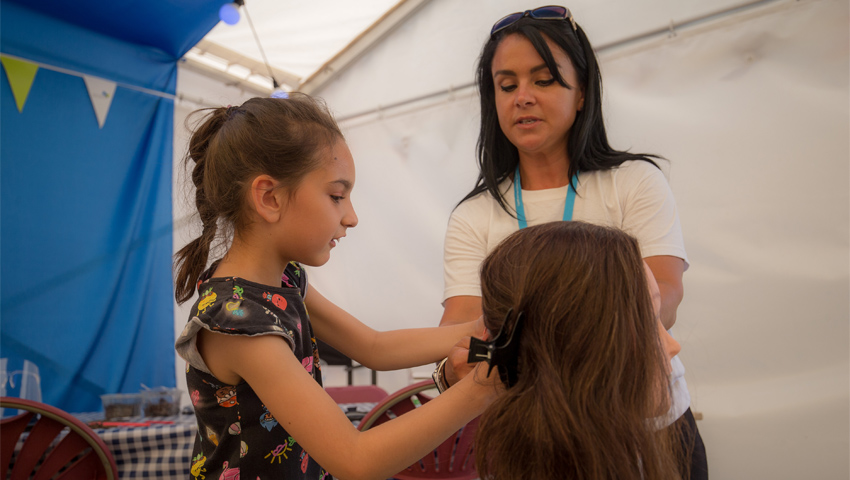 15. EARLY YEAR HELP TENT
Get the help you need from this useful tent with activities such as diet services, speech therapy and a host of contacts to help with a range of early years issues.
Don't forget, this is just a teaser of the many activities Summer of Smiles have planned for you during the School Holidays! Exciting events are taking place citywide, you can find the schedule of the events listed in this article, and those taking place in other areas on the Summer of Smiles website.