What are you looking for?
10 THINGS TO SEE & DO IN CARDIFF THIS EASTER HOLIDAYS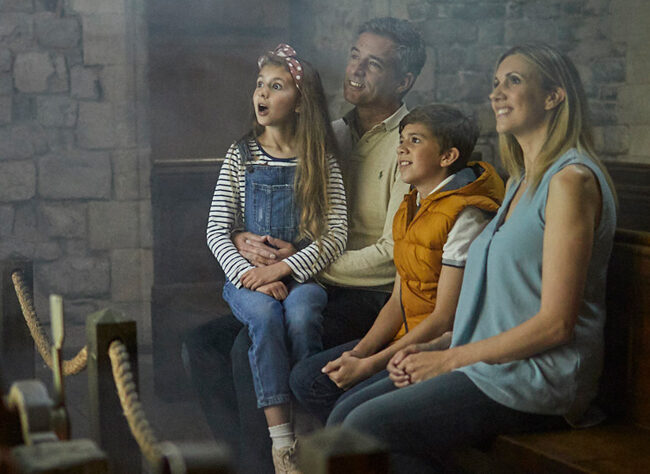 Spring is now in full swing and we want to raise the spirits of the residents and visitors of Cardiff!
School's out for the Easter Holidays so Visit Cardiff have put together a guide of 10 exciting things to do to enjoy as a family. Scroll for ticketed attractions and events, fun & free activities you can be more spontaneous with, a link to family-friendly hotels in case you want to extend your stay a little longer, and some practical advice that you may need to know.
Don't forget – this is just a small selection of the many attractions & events going on in the city. Make sure you take a look at our See & Do & Events pages for more.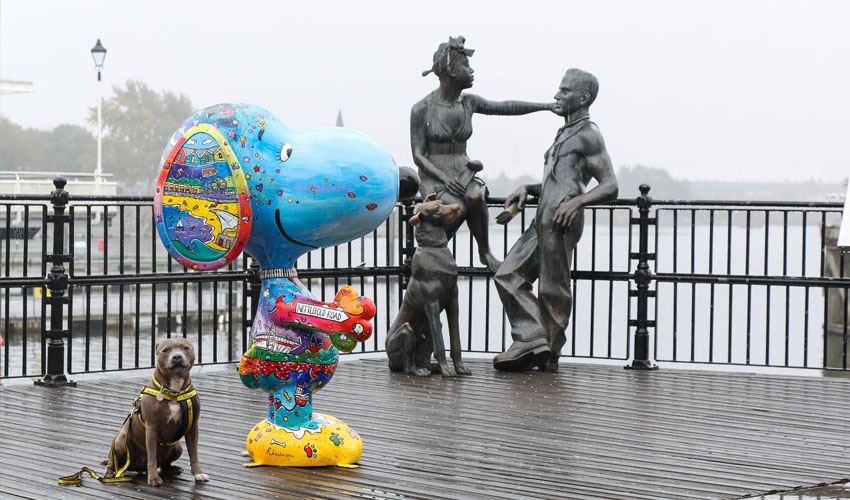 A Dog's Trail is a spectacular, free public art trail pawing its way across South Wales. For eight weeks the streets and open spaces of Cardiff, Caerphilly and Porthcawl are home to a series of intricately decorated Snoopy sculptures, each designed by local, regional and national artists, designers and illustrators – both well-known favourites and newly emerging talent.
So what are you waiting for? Come for walkies, explore the trail and choose your favourite Snoopy art sculpture along the way! More information here.
2. TEE OFF AT TREETOP GOLF
To celebrate Easter Holidays, Treetop will be opening at 10am every day from Monday 4th – Sunday 24th April. However, we'll be closing at 8pm on Fri 15th, Sun 17th & Mon 18th April. Even the miniest golfers can trek their trails, and families of four play for less any time, any day. With two indoor 18-hole mini golf courses to choose from, will you trek the Tropical Trail or brave the ruins of the Ancient Explorer?
Share handmade pizza from Pizza Cabana and toast your team champions with tropical mocktails from The Thirsty Toucan. There's no need to book – just turn up and tee off! More information here.
3. ENJOY HALF TERM FUN AT CARDIFF CASTLE
Entertain the family and enjoy the immersive family attraction, 'Black Tower Tales' that brings a turbulent period of Welsh history to life, where you will discover the story of Local Welsh hero Llywelyn Bren's medieval struggle against the oppressive Sherriff of Glamorgan. Black Tour Tales can be purchased at the Ticket Office with a General Admission ticket. More information here.
4. LEARN NEW SKILLS AT A FOOTBALL FIESTA HALF TERM CAMP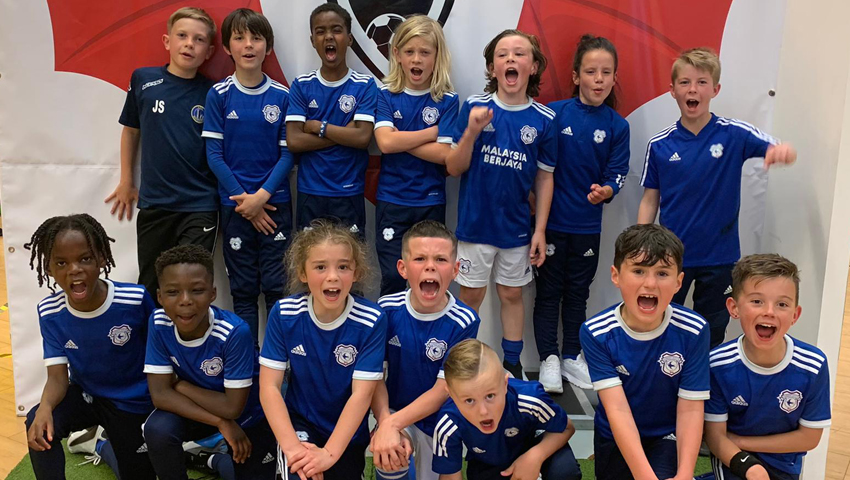 Football Fiesta's Half Term Camps provide the ideal opportunity for youngsters to have fun and stay active.
All taking part in the Fan Park at Football Fiesta the camps run from 9am-3pm and are designed to give children aged 6-11 the opportunity to learn and practice a range of techniques, whilst expressing themselves in a fun, safe and sociable environment. Book online here.
5. WORK AS A TEAM AT ESCAPE ROOMS CARDIFF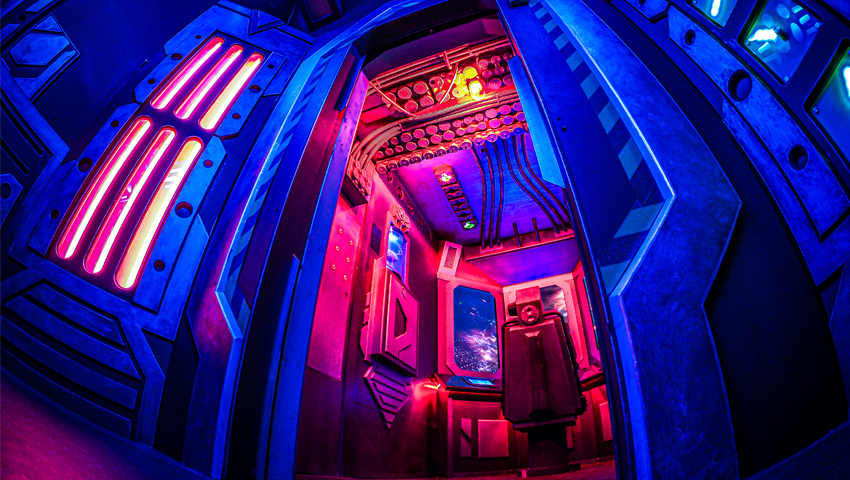 Come and see for yourself why Escape Rooms Cardiff is so much fun!
Choose your team of 2-6 players (per room). Select your theme from our 6 immersive game rooms. You'll be given an objective and you'll need to find objects, codes and clues in the rooms. With 60 minutes on the clock, you'll need to think quick, think smart and work as a team if you want to make it out in time. Peckish after all that hard work? Don't forget you get 25% off Zizzi Italian with your booking confirmation! Find out more here.
6. CHECK OUT THE NEW DAPTEC EXHIBIT AT TECHNIQUEST
A brand new, temporary exhibit has just been unveiled, designed by an inspiring team from Cardiff Metropolitan University. A prototype has been installed at Techniquest that takes data from Flat Holm Island into something that gives people on the mainland a better idea of what's happening across the water.
Whether it's how sunny it is on the island, how many gulls or other seabirds are nesting there, or where the best spots are on the island to find butterflies – by touching different panels of the exhibit, visitors to Techniquest can light up the map with colour, to discover more about the ecology of the island that sits so close to our shores, but which relatively few of have been able to visit. Find out more here.
7. HEAD TO THE RED DRAGON CENTRE, THE HOME OF INDOOR FUN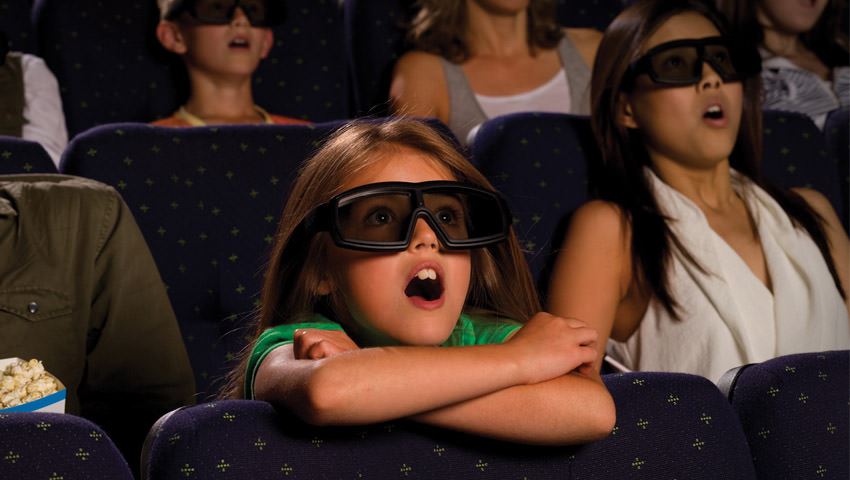 This Easter your Great Eggscape awaits at The Red Dragon Centre. The home of fun is packed full of activities to keep everyone entertained as well as tasty places to eat and drink. Plus this spring, our great indoors is flourishing – relax with a cuppa next to our beautiful Tweet Tree or seek out Snoopy for a selfie inside the Green Zone from 8th April.
The RDC have also linked with the Wildlife Trust and other Special Guests to bring even more eggcitement to your day out this Easter. Let the fun begin! Find out more here.
8. ICE SKATE AT ICE ARENA WALES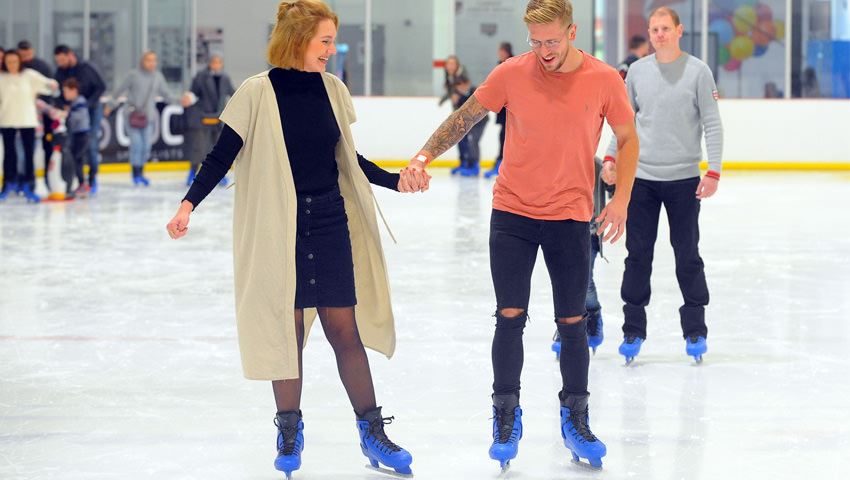 The public sessions to cater for anyone and everyone, these include students, silver skaters, toddlers and lastly evening sessions. Ice skating is the perfect day out for family, friends or even your date where you can enjoy some fun on the ice. Remember, ice is the great equaliser – everyone falls!
Bambi on ice? Learn to skate with an intensive course running this Easter Half Term! Choose from either a 3 day or 5 day course on the dates listed here.
9. THE TALE OF PETER RABBIT AT THE ROYAL MINT EXPERIENCE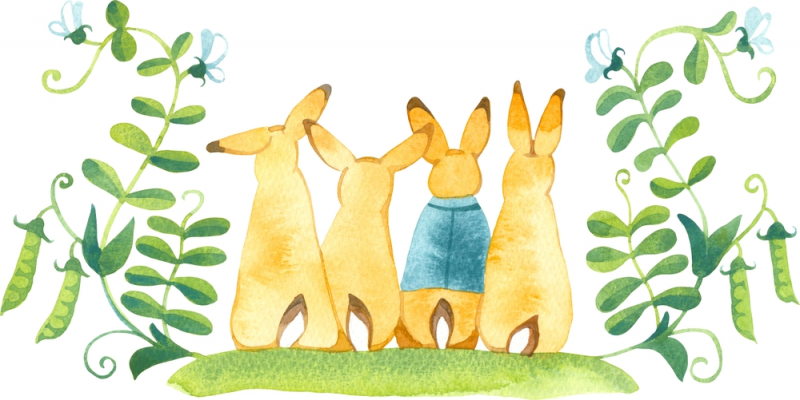 Join us this Easter for The Tale of Peter Rabbit storytelling and workshops. Enjoy plenty of fun for all the family with interactive workshops, storytelling and family trail in the exhibition! There are five interactive storytelling sessions running every day for your little ones. Each session involve fun activities during storytelling breaks, join the team in raiding McGregor's garden, escape the sieve before being caught by McGregor and there are three other activities to get their imagination racing.
Available daily from 18 March – 21 March. Tickets cost £5 or enjoy free as part of your guided factory tour. Find out more here.
10. VISIT ST FAGAN'S NATIONAL MUSEUM OF HISTORY
St Fagans National Museum of History has been Wales's most popular heritage attraction for many years. This museum holds a special place in the hearts of the people of Wales because it is a people's museum, where you can explore history together through people's everyday lives.
See how people in Wales have lived, worked and spent their leisure time. The re-erected buildings include farmhouses, a row of ironworkers' cottages, a medieval church, a Victorian school, a chapel and a splendid Workmen's Institute which you can go inside and explore. Find out more here.
---
FANCY MAKING A CITY BREAK OF IT?
Visit our stay page for accommodation to suit all tastes and budgets. Want to know more about transport, or need to download a map? Check out our visitor information page.
Let us know what you got up to during the Easter Holidays, we would love to see your photos! Use #VisitCardiff.