What are you looking for?
10 THINGS TO SEE & DO IN CARDIFF THIS OCTOBER HALF TERM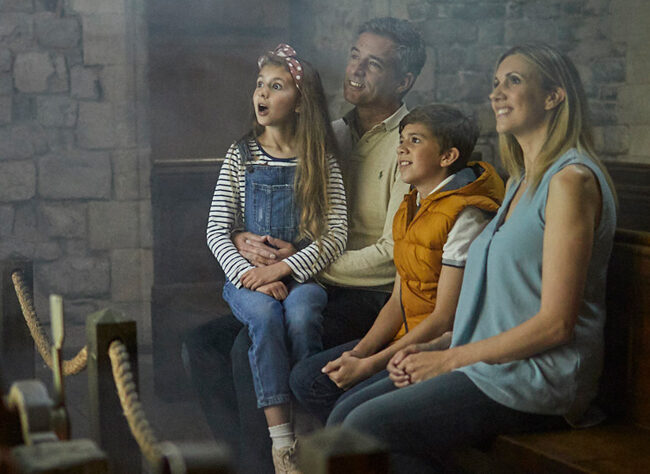 Autumn is now in full swing. The weather may be getting gloomy, but we want to raise the spirits of the residents and visitors of Cardiff!
School's out for October Half Term so Visit Cardiff have put together a guide of 10 exciting things to do to enjoy as a family. Scroll for ticketed attractions and events, fun & free activities you can be more spontaneous with, a link to family-friendly hotels in case you want to extend your stay a little longer, and some practical advice that you may need to know.
Don't forget – this is just a small selection of the many attractions & events going on in the city. Make sure you take a look at our See & Do & Events pages for more.
1. DISCOVER SOMETHING OUT OF THIS WORLD AT TECHNIQUEST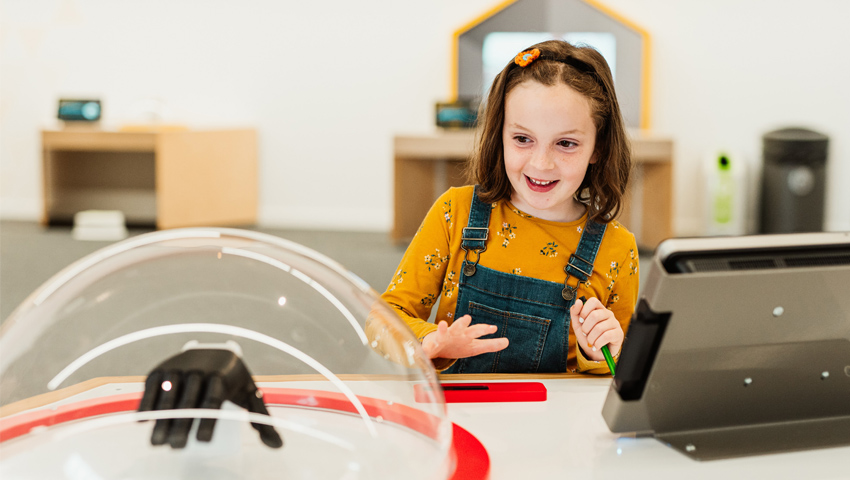 Take a trip to Techniquest this half-term holiday and enjoy a show in the Science Theatre while you're there. Spooky spectral science demonstrations will get you in the mood for Halloween, while there's lots of fun to be had on the new exhibits: launch a rocket, test your strength, burn some calories, try a virtual operation, get blasted by a hurricane and create your own digital fireworks in time for Bonfire Night!
Capacity is limited to allow plenty of time to enjoy all of the exhibits, so book ahead here.
2. EXPERIENCE THE DRAGON WAKES AT MERMAID QUAY
Mermaid Quay is to play host to the UK's largest ever animatronic Dragon. Towering over the centre's Tacoma Square from Saturday 23 October – Sunday 7 November, the brand-new 15-metre-long and 6-metre-tall dragon features a moving head and tail, opening and closing eyes, life-like breathing movements, along with a terrifying roar and smoky breath.
The fearsome red dragon will be free to view. In addition to the dragon, there will also be a dragon ride for kids (£4 a ride) and dragon-themed competitions and activities. More information here.
3. ENJOY HALF TERM FUN AT CARDIFF CASTLE
Whether you are looking for something to entertain the family this half term or want something spooky to celebrate Halloween, Cardiff Castle is the place to be. Enjoy the immersive family attraction, 'Black Tower Tales' that brings a turbulent period of Welsh history to life, where you will discover the story of Local Welsh hero Llywelyn Bren's medieval struggle against the oppressive Sherriff of Glamorgan. Black Tour Tales can be purchased at the Ticket Office with a General Admission ticket.
The Underground Cinema returns to the Castle's atmospheric 15th century Undercroft with a frightfully fantastic line-up of your favourite freaky films. Enjoy some monstrously good family movies including Hocus Pocus, Young Frankenstein and The Goonies. Or an older audience can choose from films like The Lost Boys and Donnie Darko. Tickets are £8.25 for adults and £5.25 for children. Book online here.
4. LEARN NEW SKILLS AT A FOOTBALL FIESTA HALF TERM CAMP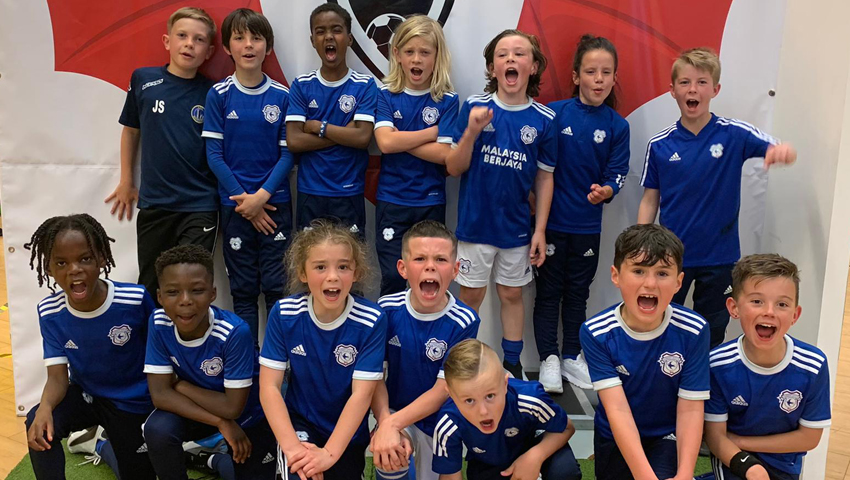 Football Fiesta's Half Term Camps provide the ideal opportunity for youngsters to have fun and stay active.
All taking part in the Fan Park at Football Fiesta the camps run from 9am-3pm and are designed to give children aged 6-11 the opportunity to learn and practice a range of techniques, whilst expressing themselves in a fun, safe and sociable environment. Book online here.
5. WORK AS A TEAM AT ESCAPE ROOMS CARDIFF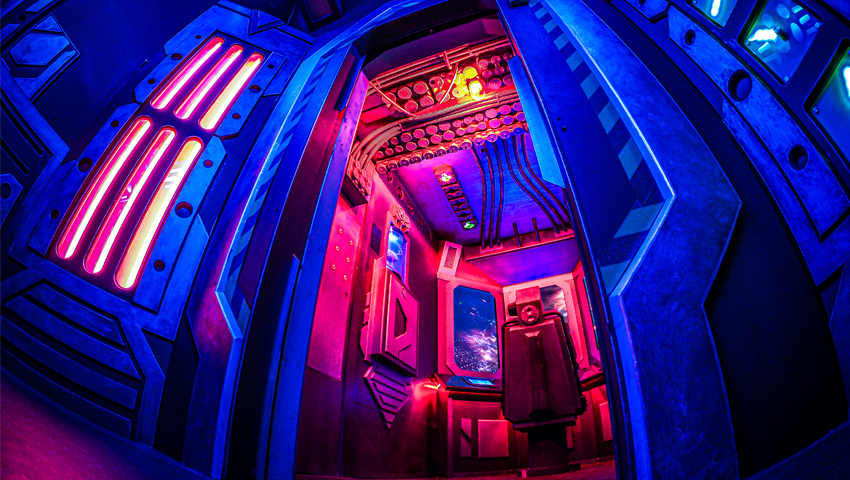 Come and see for yourself why Escape Rooms Cardiff is so much fun!
Choose your team of 2-6 players (per room). Select your theme from our 6 immersive game rooms. You'll be given an objective and you'll need to find objects, codes and clues in the rooms. With 60 minutes on the clock, you'll need to think quick, think smart and work as a team if you want to make it out in time. Peckish after all that hard work? Don't forget you get 25% off Zizzi Italian with your booking confirmation! Find out more here.
6. FIX UP THE CITY WITH WALLACE & GROMIT
Business tycoon Bernard Grubb has commissioned our famous duo to spruce up the city in time for his festival. There's absolutely heaps to do and all manner of contraptions to discover – including the colossal cleaning robot, 'Big LAD'.
But help is at hand from BERYL, a fussy yet friendly Artificial Intelligence – perhaps she can help find Gromit, who appears to have gone walkies… Roll up your sleeves, switch on your smartphone and get fixing with Wallace & Gromit's augmented adventure playing out in the fair cities of Cardiff, Bristol and San Francisco. Discover more here.
7. HEAD TO THE RED DRAGON CENTRE, THE HOME OF INDOOR FUN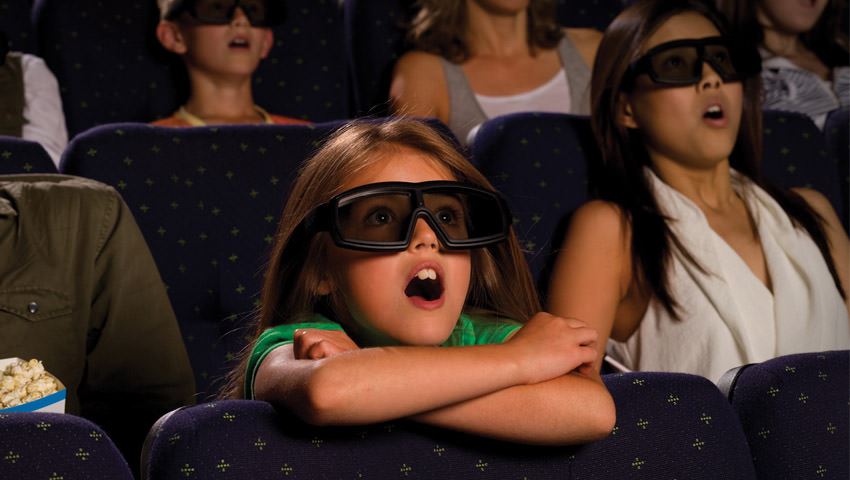 Autumn is here and so are the big films! Lose yourself in the big screen and snuggle up with one of our top picks at Odeon iMAX this October, check out the film guide here.
Get ready for spooktacular indoor fun at The Red Dragon Centre in Cardiff Bay this half term. From fangtastic bowling offers to frightfully good films at ODEON like The Addams Family 2, there's plenty to keep the whole family entertained under one roof. Inside you'll also find plenty of treats to sink your teeth into with a spread of restaurants and cafes to choose from, as well as boo-tiful balloons and seasonal fun to get you in the Halloweens spirit! All this plus up to 6 hours free customer parking. Find out more at www.thereddragoncentre.co.uk.
8. ICE SKATE AT ICE ARENA WALES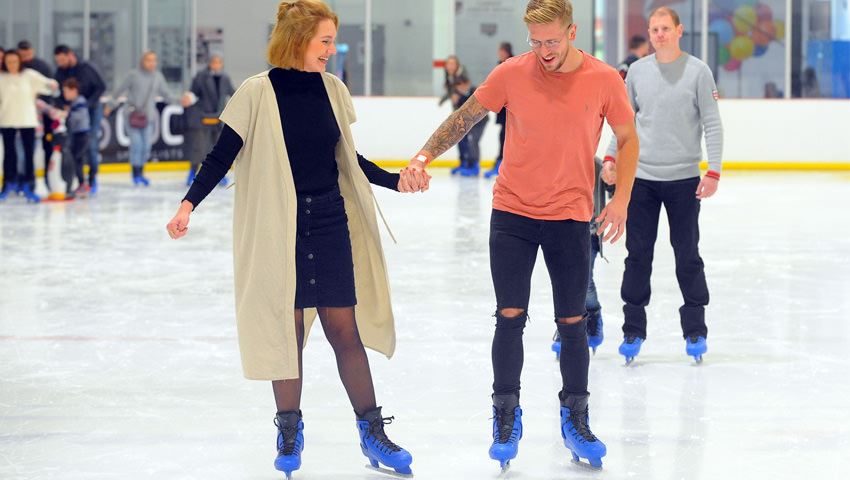 The public sessions to cater for anyone and everyone, these include students, silver skaters, toddlers and lastly evening sessions. Ice skating is the perfect day out for family, friends or even your date where you can enjoy some fun on the ice. Remember, ice is the great equaliser – everyone falls!
Bambi on ice? Learn to skate with an intensive course running this October Half Term! Choose from either a 3 day or 5 day course on the dates listed here.
9. EXPERIENCE VIRTUAL REALITY AT WALES MILLENNIUM CENTRE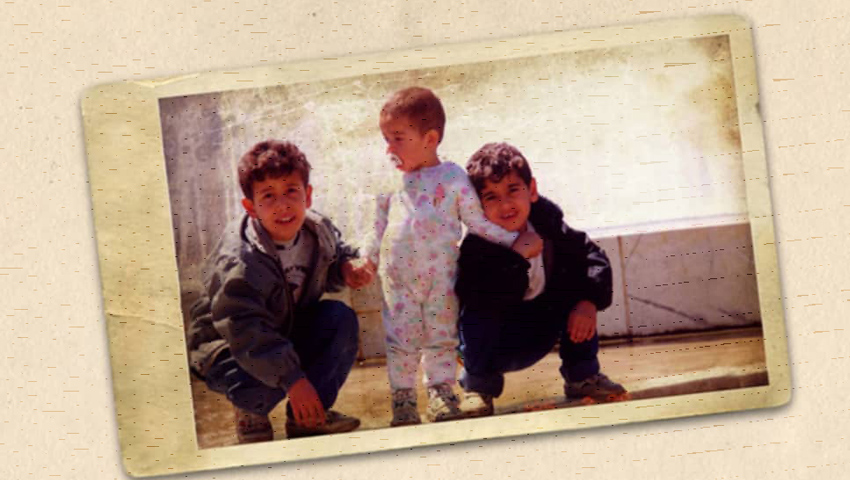 A story of brotherhood, love and positivity, Ripples of Kidness is a new communal virtual reality experience is inspired by the stories of Hussein Amiri and his family, who were forced to flee Afghanistan in 2000.
Become immersed in an ever-changing virtual and sensory world which combines text, performance, verbatim recordings, imagery and sound, and truly experience the Amiri family's stories. Please note, Ripples of Kindness is suitable for those aged 13+ due to the themes of displacement, death and loss explored in the experience and the size of the Oculus Quest 2 headsets and closed back headphones. Under 16s must be accompanied by an adult. More information here.
10. VISIT ST FAGAN'S NATIONAL MUSEUM OF HISTORY
St Fagans National Museum of History has been Wales's most popular heritage attraction for many years. This museum holds a special place in the hearts of the people of Wales because it is a people's museum, where you can explore history together through people's everyday lives.
See how people in Wales have lived, worked and spent their leisure time. The re-erected buildings include farmhouses, a row of ironworkers' cottages, a medieval church, a Victorian school, a chapel and a splendid Workmen's Institute which you can go inside and explore. Find out more here.
---
FANCY MAKING A CITY BREAK OF IT?
Visit our stay page for accommodation to suit all tastes and budgets. Want to know more about transport, or need to download a map? Check out our visitor information page.
Let us know what you got up to during the October half term, we would love to see your photos! Use #VisitCardiff.