What are you looking for?
You and 5 friends will be treated to a performance of the spectacular Castellana in the Spiegeltent at the Cardiff Castle Christmas Festival. Feel like a VIP in your own private booth along with 2 bottles of prosecco to enjoy the show with!
Enter at the prize draw at the bottom of the page to be in with a chance. T&cs apply.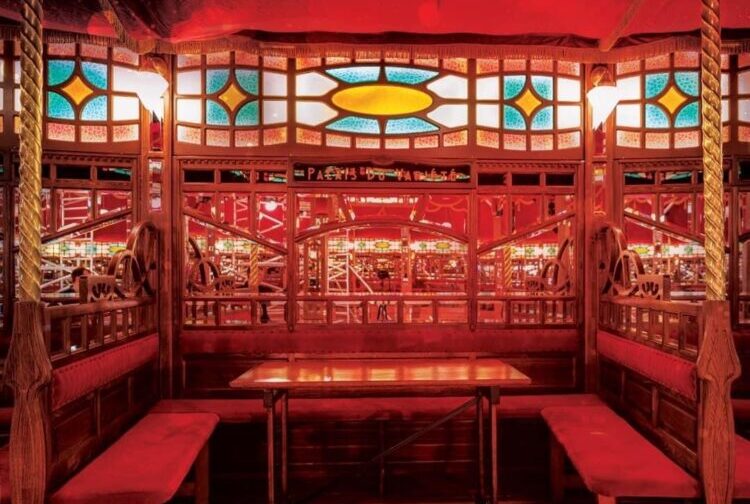 ABOUT THE CHRISTMAS FESTIVAL
The Cardiff Castle Christmas Festival is a spectacular new entertainment attraction being staged inside a unique venue in the grounds of Cardiff Castle. Adding another unique offering to Cardiff's Christmas Season, three incredible shows offer something for everyone – Santa's Wish, Castellana and The Nutcracker – and are performed in the round, in the intimacy of a 570-seat Spiegeltent, promising in every second to transport visitors to a nostalgic and magical world.
ABOUT CASTELLANA
The brand new, jaw-dropping spectacle of Castellana is a sensational blend of cabaret, burlesque and comedy with a hint of naughtiness with anthemic music and a storyline set in a magical mystical world filled with intrigue and suspense. World class performers will amaze, beguile, baffle and amuse as they deliver the ultimate Christmas Night Out in the intimate setting of the Fortuna Spiegeltent. Prepare to be welcomed and delighted by the cheeky magicians, shapeshifters, high-flyers, fiery angels and dazzling demons of Castellana.
T&Cs
Booth subject to availability
Prize must be redeemed between 25 November 2022 – 8 January 2023
Over 18s only
By entering the prize draw, all entrants will be deemed to have accepted these terms and conditions.