What are you looking for?
Something Roarsome in Cardiff Bay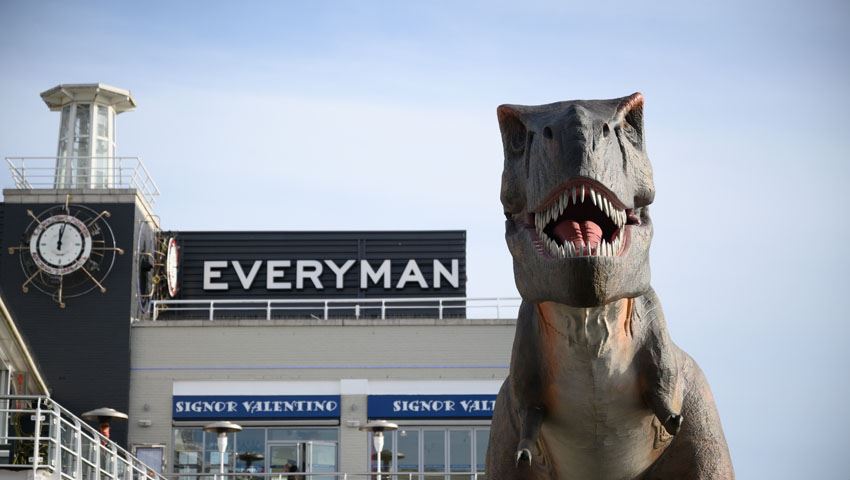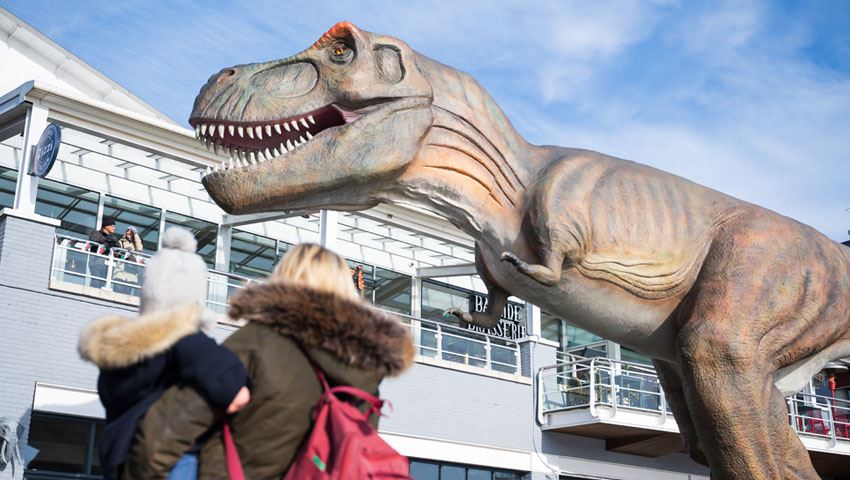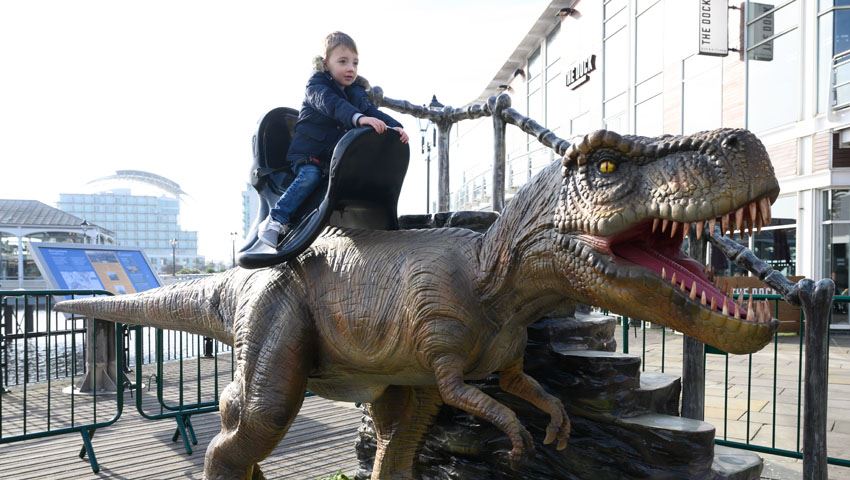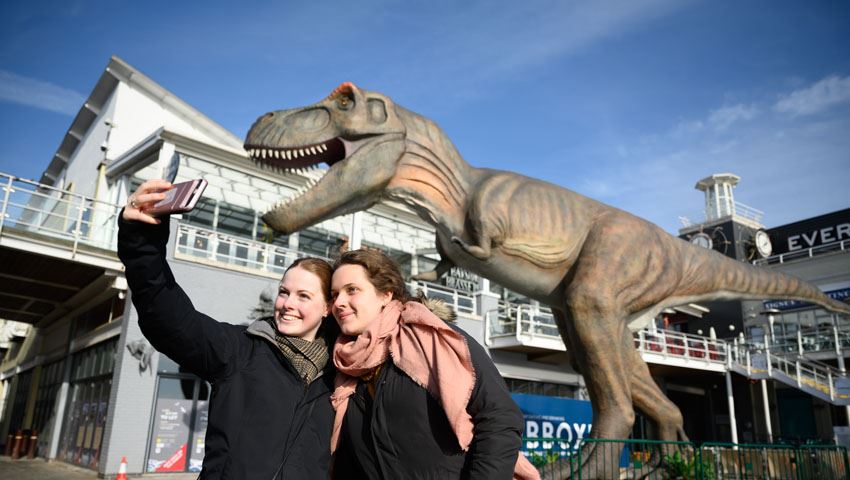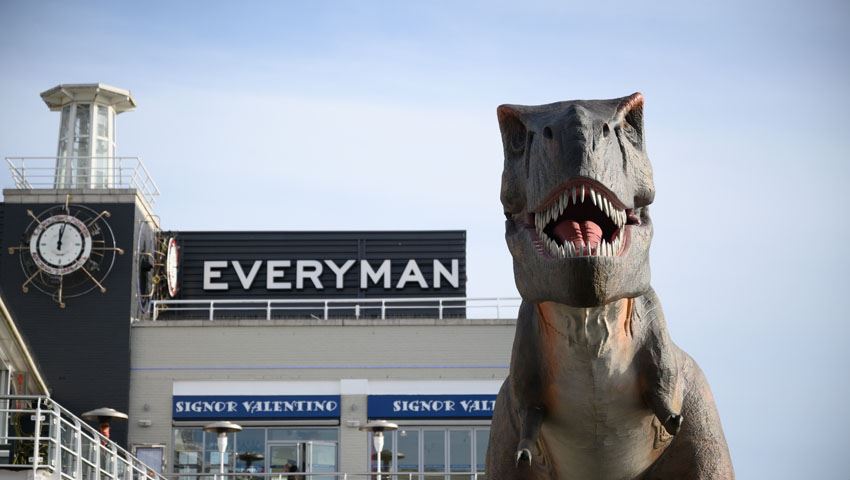 Meet Quay-Rex – the UK's largest animatronic T-Rex is on display at Mermaid Quay until Sunday 23 February 2020.
Quay-Rex is 18 metres long and 5 metres tall and features a moving head, tail, eyes and arms as well as a terrifying roar.
With all the restaurants, cafés and bars at Mermaid Quay to enjoy plus Techniquest and the Wales Millennium Centre nearby – it all adds up to a dino-mite day out.
And, in addition to Quay-Rex there's :
T-REX RIDE
The T-Rex Ride is suitable for children aged up to approx 14 (weighing no more than 70kg). £3 per go. Purchase your ticket from The Dino Store.
Open Saturday 8 & Sunday 9 February and then Saturday 15 – Sunday 23 February, 10am –5pm.
THE DINO STORE
Pick up your dino merchandise from our pop-up Dino Store – in Tacoma Square, right next to Quay-Rex. From 3D magnets, notebooks and pens to beanie hats and other goodies, plus water bottles, dinosaur eggs and explorer kits.
Open Saturday 8 & Sunday 9 February and then Saturday 15 – Sunday 23 February, 10am –5pm.
FUN & GAMES
Plus, there's fun things to do for FREE:
• SELFIE COMPETITION – Simply snap a photo of you and/or your loved ones with Quay-Rex and share it on one of our social media channels @MermaidQuay and #SelfieRex to be in with a chance of winning £30 to spend at Cosy Club Mermaid Quay. 8 – 23 February.
• TREASURE HUNT – pick up your treasure hunt map from the The Dino Store and hunt for the dinos on the loose around Mermaid Quay to be in with the chance of winning FREE ice cream for a year from Cadwaladers Mermaid Quay. 10am – 5pm, 15 – 23 February.
• COLOURING COMPETITION – to enter, just print off entry form from the Mermaid Quay website, colour it in and add your details, and bring it to Mermaid Quay and pop it into the special post box in The Dino Store (10am – 5pm, 15 – 23 February) to be in with the chance of winning a Children's Pizza Making Party at Pizza Express Mermaid Quay.
Details and Terms & Conditions on the website www.mermaidquay.co.uk
QUICK FACTS
Name: Tyrannosaurus rex
Means: King of the Tyrant Lizards
PERIOD: Late Cretaceous – 65 million years ago
WHERE: North America: Colorado, Montana, New Mexico, Wyoming, Alberta
As the last great carnivore of the Cretaceous Period, Tyrannosaurus rex was an efficient killer stalking the North American landscape.
With a specially strengthened nose structure, it could deliver bone splintering, crushing bites to both prey and combatants, including others of its own species. The strength of the Tyrannosaurus rex's lower jaw could deliver 10,000 newtons of bite force – the equivalent power needed to lift a semi-trailer.
Although puny looking, the T-rex forelimb bones exhibit extremely thick cortical bone, indicating that they were developed to withstand heavy loads.
STAY IN TOUCH
Sign up to the Visit Cardiff e-newsletter today for exciting Cardiff news, events, special offers, things to do and more from the Visit Cardiff team.