What are you looking for?
CARDIFF IS A SPORTING CAPITAL
Cardiff has developed a fine reputation as a world class sporting events city over recent years. Named as the European Capital of Sport in 2014, the quality of our facilities continues to attract major international events. The highlights of Cardiff's host city CV include the 2012 Olympics, 2015 Rugby World Cup, 2017 UEFA Champions League Final, the 2018 Volvo Ocean Race, the 2019 ICC Cricket World Cup and the 2022 WWE Clash at the Castle. Soon, Cardiff will be proudly hosting the 2028 UEFA Euros as part of a five-nation partnership across the UK & Ireland.

Legendary Sporting Teams
GET CHANTING FOR CARDIFF
Doing Things 'Diff-erently

The Visit Cardiff team have been catching up with some of the city's most loved teams to find out their favourite places in Cardiff, whether they're with mates, on a date, or with their dog. We bat off with Andrew Salter and Prem Sisodiya, from Glamorgan Cricket.
Keep your eye on the ball: we'll be posting pressing questions to players from Cardiff Rugby and Cardiff Devils and dropping these exclusives at the start of 2024. Subscribe to the Visit Cardiff newsletter at the bottom of the page to keep up to date.

Sporting a Special Time in the City
THE IDEAL CARDIFF ITINERARY...
FOR CRICKET FANS
Pitching a Great Short Stay in Cardiff
FOR RUGBY FANS
Your Cardiff Rugby Weekender with Visit Cardiff's Action-Packed Itinerary
FOR ICE HOCKEY FANS
A Devilish Weekend: How to Spend 2 Nights in Cardiff as an Ice Hockey Fan
BOOK A TOUR BEHIND THE SCENES
Legendary Sporting Teams
FLYING THE FLAG FOR WALES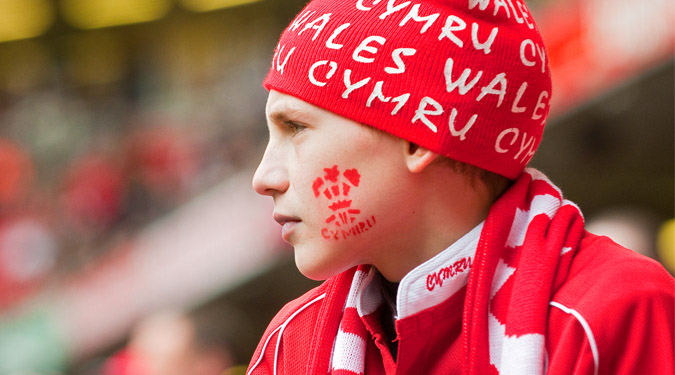 Not Satisfied Being a Spectator?
GET ACTIVE IN CARDIFF
Introducing Cardiff's
INTERNATIONAL SPORTS VILLAGE
Bordering the fresh water lake created by Cardiff Bay Barrage, ISV boasts two Olympic standard facilities, used as training venues in the 2012 London games – Cardiff International White Water and Cardiff International Pool & Gym are just some of the gems in Cardiff's sporting crown!
Neighbouring these is the modern Vindico Arena, serving as both a public skating rink and home of the Cardiff Devils, and home to the new clip'n'climb centre Fun HQ.
PLAN YOUR VISIT
If you're coming to Cardiff for a sporting event and need a helping hand to plan your journey, then check out our advice on public transport, active travel, car parking and road closures - plus maps of the city to help you get to the centre of the action.
STAY IN TOUCH
Sign up to the Visit Cardiff e-newsletter today for exciting Cardiff news, events, special offers, things to do and more from the Visit Cardiff team.