What are you looking for?
The Hundred City Break: Pitching a Great Short Stay in Cardiff
Coming to Cardiff to watch The Hundred cricket? If you're looking for extra things to do off the field, then consider Visit Cardiff as the umpire of the best things to do in the Welsh capital. Bat for some of our top attractions and your time here is sure to be a home run.
PUT THE 'TOUR' IN TOURIST
Don't just take a seat in the bleachers of the Sophia Gardens cricket ground – go behind the scenes by taking a 90-minute guided tour of the stadium, dressing rooms, media centre and VIP areas, the Museum of Welsh Cricket and Glamorgan Cricket Heritage Gallery, alongside the gardens history.
Keep discovering one of Europe's most reputable sporting cities, by touring the flagship new BBC Cymru Wales HQ, to find out how they broadcast and showcase sport to the nation, and gain an insight into the history of the renowned Principality Stadium, home of Welsh rugby legends.
Welsh Fire playing as part of The Hundred, at Sophia Gardens.
MUSE OUR CITY'S HISTORY
Step further into the past of Wales by visiting the National Museum Cardiff, the national museum and art gallery of Wales and keep your eye out for landscape paintings of Welsh cricket grounds by watercolour artist David Bellamy. For more local history, stop into The Museum of Cardiff, housed in Cardiff's old library, now a listed building. If you're bringing children, then Cardiff Bay's Techniquest Science Museum is always a family favourite.

Two people perusing National Museum Cardiff.
CONQUER THE CASTLE
One of Wales' most visited tourist attractions, a visit to the capital isn't complete without checking out Cardiff Castle. A ticket will get you admittance to the towering Norman Keep, Castle Apartments, the Firing Line Museum and Wartime Shelters, plus use the free audio guide to enhance the experience. Delve deeper by upgrading to a House Tour, where one of the expert guides will take you behind the scenes to uncover some of the fascinating tales from the Castle's yesteryear.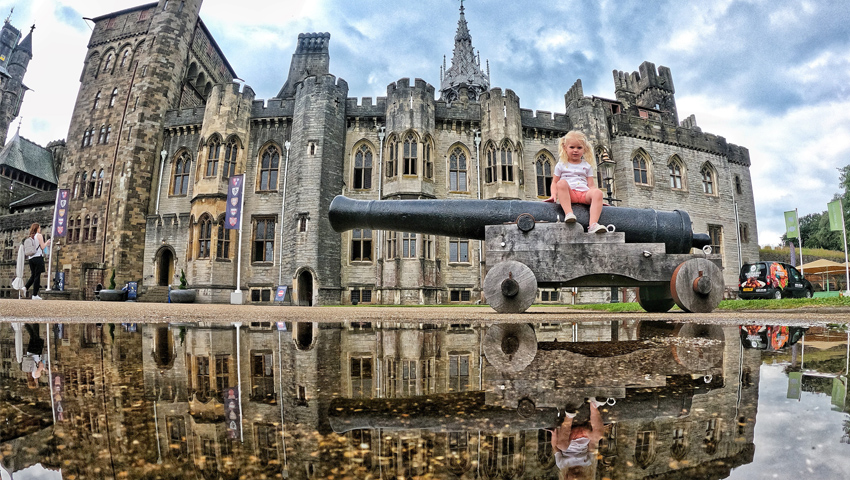 A child sitting on top of a cannon at Cardiff Castle.
BY THE BAY
Venture a mile out of the city centre and feel the fresh air of the Cardiff Bay waterfront. Always entertaining, with one of the UK's most recognisable buildings, Wales Millennium Centre, having opened a new Cabaret club alongside the Donald Gordon Theatre and Weston Studio and other spaces.
Mermaid Quay is full of waterside eateries including the Club House, The Dock and Cote, to enjoy refreshing drink and bite to eat. Or, take a stroll to the beautiful Cardiff Bay Barrage – along which you'll find a children's play area, adiZone by Adidas fitness area, skate plaza and an Enormous Crocodile from the namesake Roald Dahl story.
Four people enjoying drinks overlooking the water at Mermaid Quay.
THE WILD SIDE
It's hard to find a major city with nature intertwined as intrinsically as the Welsh capital, with plentiful pretty places to find yourself at home in nature. Venture past Sophia Gardens and discover Bute Park, home to a woodland, canal, wildlife explorer trail, activity trail, bat meadow and fitness trail, along with a few places to grab a coffee and cake in the sun.
Want to keep the kids entertained? There's an app for that, simply download 'Love Exploring' from the App Store and Play Store and watch dinosaurs come to life in the city's parks or following fascinating trails, that direct you around Cardiff's parks.
Two people and two dogs on a leisurely walk in Bute Park.
INTO THAT GOOD NIGHT
Explore the city's lively nightlife and take a stroll down Mill Lane for a selection of cocktail bars, including the aptly named Pitch, who also serve a menu filled with Welsh produce. Venture into High Street and Church Street for a foodies haven, Womanby Street for live music, or be part of the action on Saint Mary Street, with venues open until the early hours.
Get competitive at some of our city's newest venues such as Roxy Lanes and Golf Fang or keep it family friendly at  Treetop and Superbowl. It's not a proper night out without finishing on Chippy Lane (Caroline Street) with a chicken curry off-the-bone, earned only after a few pints soaking in the atmosphere of Cardiff's night-time economy.

A bartender working at Pitch Bar & Eatery.
STAY ANOTHER DAY?
Get to know one of Europe's newest capitals, full of heritage and historic architecture, as well as all the modern staples you'd expect in a mid-size city, plus plenty more to explore. Find somewhere to rest and relax for the night, with our cosy capital at your fingertips.
Stroll into the Pontcanna Inn, in the boujee neighbouring district and spend the night in of their boutique bedrooms. Stay in one of the many central hotels, with Holiday Inn Cardiff City Centre, the nearest, a short walk from the cricket ground or camp up at Cardiff's Caravan and Camping site within Sophia Gardens.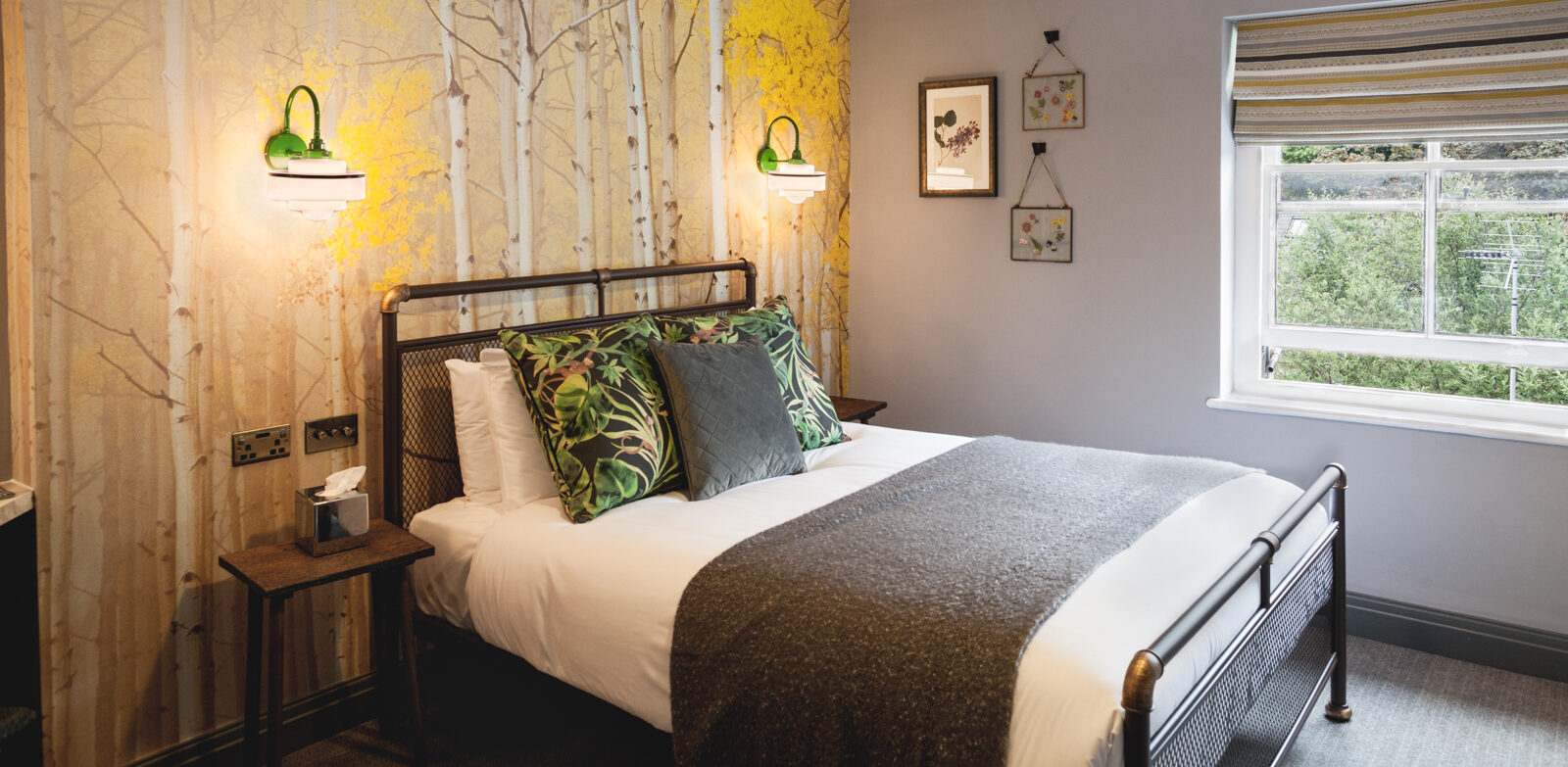 A bedroom at the Pontcanna Inn.
This is just a small selection of the many things to do in Cardiff when you visit the city to watch the cricket – for everything you need check out visitcardiff.com.