Overview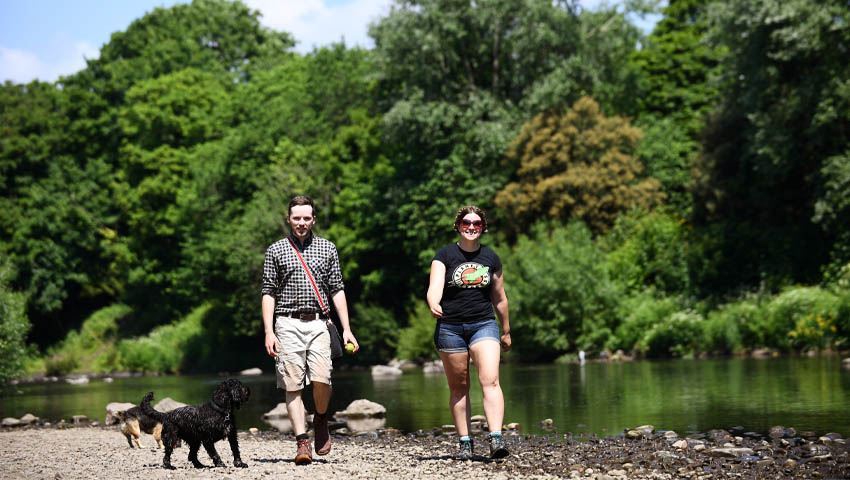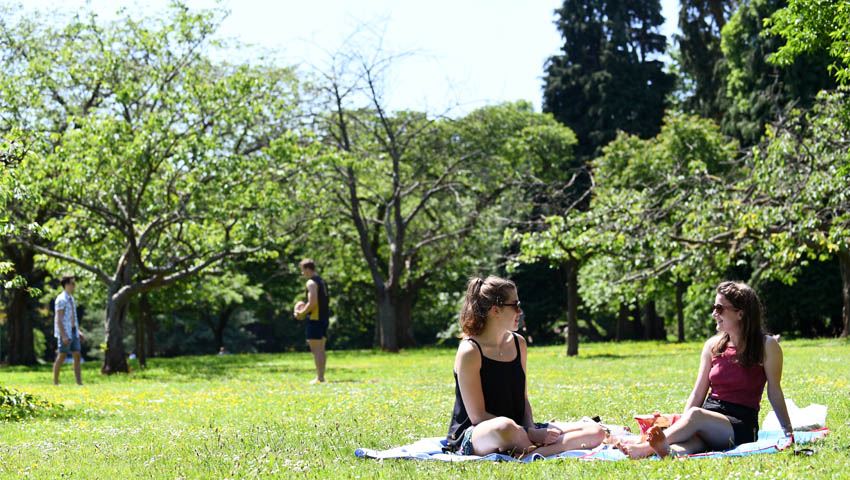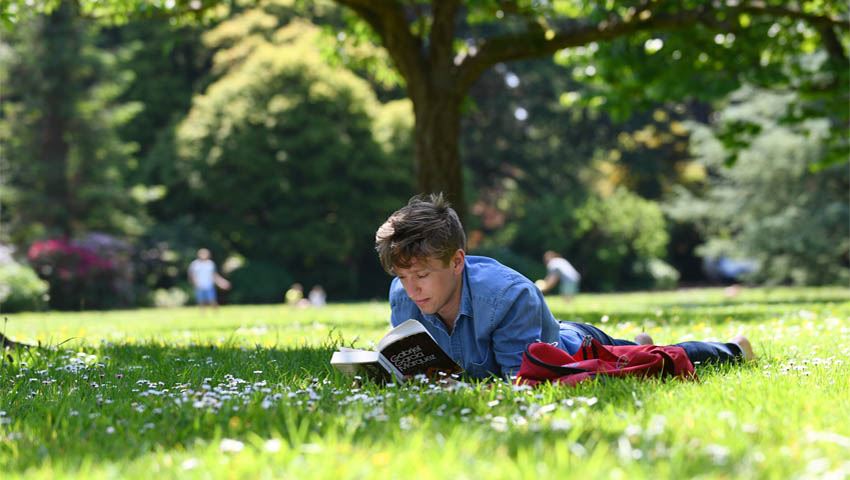 There is plenty to do in the park and you can pick up a variety of self-led trails to guide you on certain activities and topics. Situated beyond Cardiff Castle just a short walk from the city's main shopping streets and civic centre, Bute Park really is the "green heart of the city".
Full of historic and wildlife interest, at 56 hectares (equivalent to 75 football pitches) it is one of the largest urban parks in Wales and comprises a broad mix of historic landscape, urban woodland, sports pitches, arboretum, horticultural features and river corridor.
The History of Bute Park
Bute Park is on Cadw's Register of Landscapes as an internationally-significant Grade-1 listed historic landscape.
Parts of what is now Bute Park were laid out as a private pleasure garden for the Bute Family by Andrew Pettigrew between 1873 and 1903. It is the only known example of a designed layout by this highly respected 19th century gardener and horticulturist.
In 1947, the fifth Marquess of Bute presented the park to the people of Cardiff, and it is now managed on behalf of the people by the Council.
The park contains a wealth of historic interest dating back to Roman and medieval times. The park itself boasts over 2000 trees, including some "Champion Trees" known to be the biggest examples of their species anywhere in the UK.
As well as trees, the park is home to plenty of wildlife and visitors may see all three species of woodpecker, jays, tree creepers, otters, leaping salmon, waders, herons, damselflies and a whole host of fungi varieties on a trip through the park. Check out the interactive timeline
Visitor Centre
Set discreetly behind a garden wall constructed with reclaimed bricks, the Visitor Centre was built with sustainability in mind and features a grass roof, solar panels and timber-clad facade.
The Bute Park Visitor Centre is open to the public everyday (midday to 3pm) and is a venue where families can learn about the park's rich heritage and wildlife. A Woodland Explorer Trail and Bute Park map are also available here to help you explore the best the park has to offer.
The Bute Park Visitor Centre is also available for hire by companies and private groups. The Council also uses it as the training base for the parks apprenticeship programme and as a venue for the park's volunteer programme.
Our Education Officer offers educational visits to the park for schools, youth and community groups.
Free WiFi and toilets (including disabled and baby change) are available at the site.
Events
Many large cultural events are organised in the park throughout the year taking advantage of the its excellent setting and accessibility. Events vary from small gatherings of community groups, fun runs and charity walks, to festivals and major events such as The RHS Show.
There are a number of distinct event spaces for hire, each suited to different types and size of events. Please visit the Bute Park website for event booking information.
LOVE EXPLORING APP
Are you on the lookout for things to do with the family in Cardiff?
Have you ever visited somewhere and wished there was more to do?
The Love Exploring app puts the power of discovery in your hands by providing a range of quiz trails and guided tours that are fun to do and free to use.
Explore Cardiff's history & nature trails or augmented reality Dinosaur Safari, Tree Fairies, Mini Beasts and more!
Directions
PARKING
The nearest car parks are: Castle Mews Car Park CF10 3ER North Road Car Park CF10 3DU Sophia Gardens Car Park CF11 9JU (next to the National Express coach station)
BY BUS
You can easily reach the park via bus. The number 6 bus is the bus most commonly used by tourists, as there is one every 12 minutes and it travels between the city centre and Cardiff Bay. The number 6 drops you off outside the Hilton Hotel and Westgate Street, both within a 2 minute walk of the entrance to Bute Park.
BY TRAIN
Bute Park is within walking distance of Cathays Station, Queen Street Station, and Central Station.
Contact
Telephone
+44 (0) 29 2087 2730
Email
butepark@cardiff.gov.uk
Address
City Centre Cardiff CF10 3RB Wales