VISITOR INFORMATION POINT
---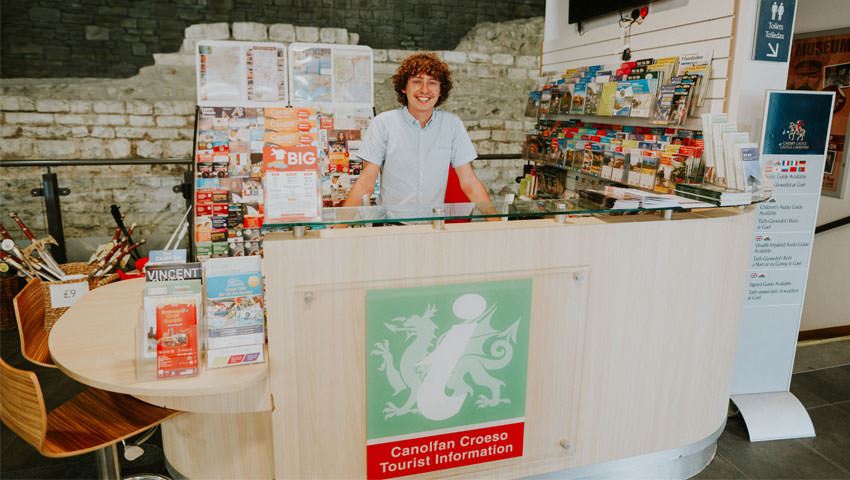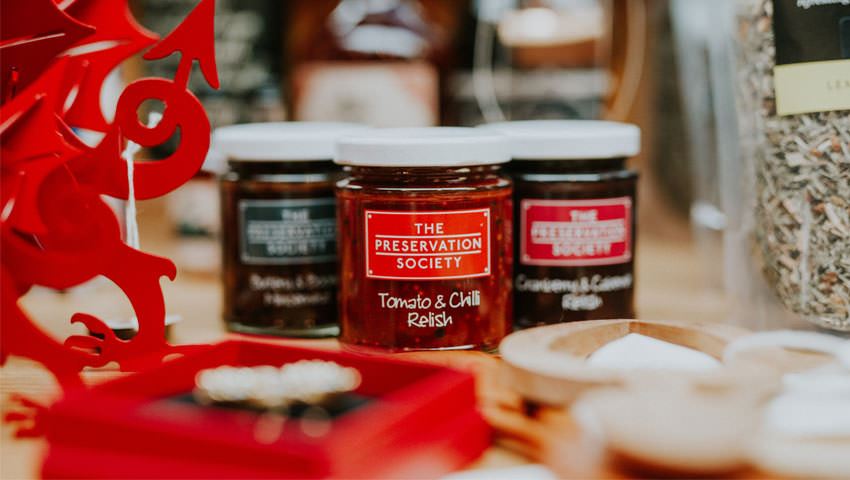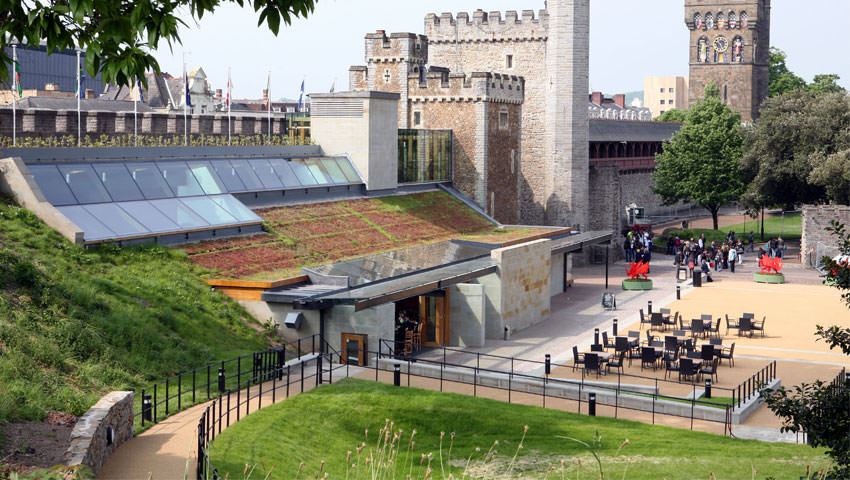 The Cardiff Visitor Information Point offers is here to help you with your tourism enquiries and provide you with practical and helpful information. From providing bus timetables and booking accommodation, to selling souvenirs and gifts, as well as providing useful maps and leaflets. Our friendly, multilingual, and knowledgeable team will provide you with essential information and insider tips to help you make the most of your time in Cardiff.
The Visitor Information Point is located within Cardiff Castle's Visitor Centre, just inside the main gate and to the right hand side. You don't need to pay for Castle admission to visit the TIC and, whilst you're there, you can also browse the Castle Gift Shop or get a bite to eat in the Keep Terrace Bistro.
LUGGAGE STORAGE
---
Most hotels will let you leave your luggage for the day after you've checked out, so that you can make the most of your final day in Cardiff. There are also a few other options: 
A luggage storage facility is available at the Old Library building, on The Hayes, so you have a safe place to leave bags while you enjoy your visit to Cardiff. 
Lockers: Small £5 / Medium £8 / Large £10 
(Available 10.00 – 15.30)
Shop & Drop Lockers are available in St David's shopping centre, near the Information Desk on the Upper Level. It's £1 per locker and you need to collect your items by 20.00 as they're emptied daily at this time.
Nos Da hostel offers lockers for hire, for a £5 refundable deposit, and free luggage storage. This is also available to visitors not staying at the hostel.
CARDIFF FREE WI-FI
---
You can access free Wi-Fi at number of hotspots in Cardiff city centre and Cardiff Bay, as well as on Cardiff Bus. Look for the network called CardiffFreeWifi!
Cardiff Free Wi-Fi is also available at a number of public buildings across the city.
How do I access the Cardiff Free Wi-Fi service?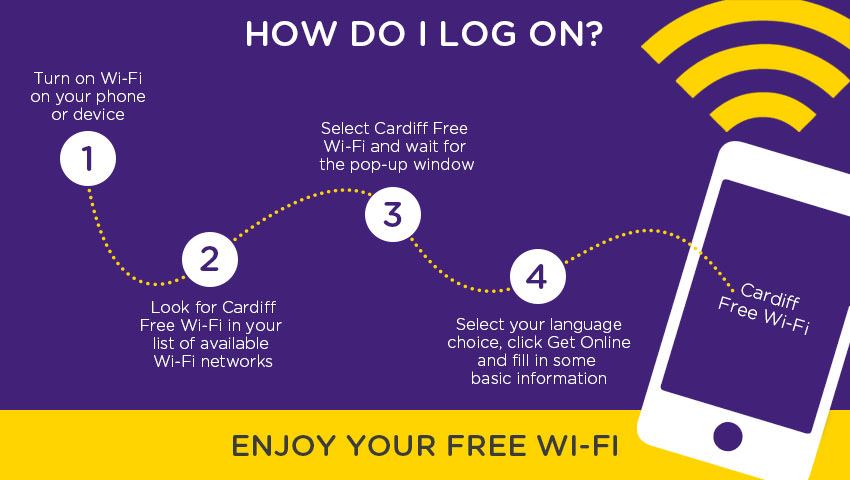 Email
visitor@cardiff.gov.uk
Address
Cardiff Castle, Castle Street, Cardiff, CF10 3RB
E-MAIL THE TOURIST INFORMATION CENTRE
Send an enquiry e-mail from VisitCardiff.com