What are you looking for?
THE COUNTDOWN TO CHRISTMAS IS ON
That's right, from 16 September there are just 100 days to go until Christmas which means, here at Visit Cardiff, we're already rummaging in the backs of our wardrobes for our jolliest jumpers and our Santa hats.
There's never a bad time to Visit Cardiff but there's always something magical about the city during the festive season, it really is the most wonderful time of the year. We just love it when those dark and dreary winter nights are warmed up with a mulled wine and brightened by the beautiful Christmas lights.
Whatever makes it special for you, there's definitely something for everyone to look forward to. So, while it may be a little early for some, we've already put together the top reasons to Visit Cardiff this Christmas.
When you're ready to get in the spirit, make sure you check this page regularly or stay up date by signing up to our mailing list.
REASONS TO VISIT CARDIFF AT CHRISTMAS...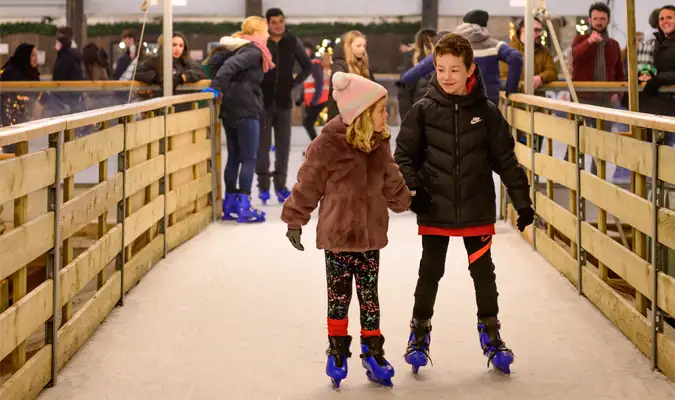 CARDIFF'S WINTER WONDERLAND
Cardiff's much-loved Winter Wonderland will be returning in 2023 with it's famous undercover ice-rink and family funfair among a whole host of attractions. Alongside the alpine ski-lodge bar, Sur la Piste, festive food and drink stalls, not to mention the seriously cool Ice Bar, Winter Wonderland really is at the heart of the Cardiff's seasonal celebrations.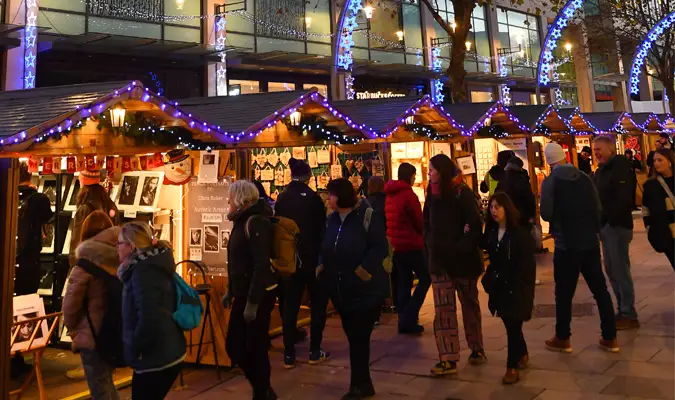 CARDIFF CHRISTMAS MARKET
The Christmas Market in Cardiff, curated by Craft*Folk, is unlike those you may find in other cities. At each and every stall, you can be assured that you will be purchasing original work from talented makers: bespoke jewellery, beautiful textiles, wooden turned gifts, and original artwork across all mediums. Combined with a variety of seasonal food and drink, you're sure to find a vibrant festive atmosphere.
CARDIFF CHRISTMAS LIGHTS
As usual, Cardiff will be dressed in all its festive finery with a beautiful display of Christmas lights around the city centre. If you're looking for an early dose of seasonal spirit then make sure you visit Cardiff on Thursday 16 November when the lights will be switched on for the first time, Winter Wonderland opens its doors, plus the Christmas Market and Festive Quarter will already be underway.
CHRISTMAS EVENTS IN CARDIFF
Nothing helps the festive feeling like getting out and about for some fun with the family. As well as the usual Christmas shows and panto, Bute Park has an exciting new outdoor light trail to look forward to. Along with our famous Winter Wonderland it really will be the most wonderful time of the year.
CHRISTMAS AT CARDIFF CASTLE
Christmas at the Castle is always an exciting time and, with the possible return of a certain seasonal celebrity, 2023 will be no exception. The Castle is open to paying visitors all through the festive period and, one again, Cardiff's Winter Wonderland Ice Rink and Ice Walk will be bringing it's own brand of festive fun to the Grounds, so there is plenty to look forward to!
CHRISTMAS SHOWS
Going to see a show is a staple of many people's Christmas time traditions, whether it's the annual pantomime, a West End style musical, or a festive themed opera or ballet, Cardiff has plenty of options to keep you entertained. The Christmas Festival also returns this year, moving from the Castle Grounds to Bute Park, with a selection of shows in the magical Spiegeltent!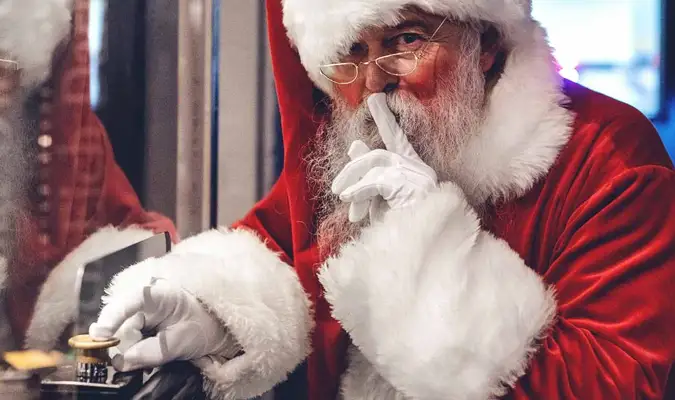 SEE SANTA IN CARDIFF
The whole festive season is building up to the big day, when boys and girls wake up and hope that Father Christmas has left them lots of presents. For those who can't stand the wait until December 25, some good news, you can catch an early appointment with Santa Claus in Cardiff. Sometimes, he might even be appear to be in several locations at the same time but it's Christmas magic and we don't question it.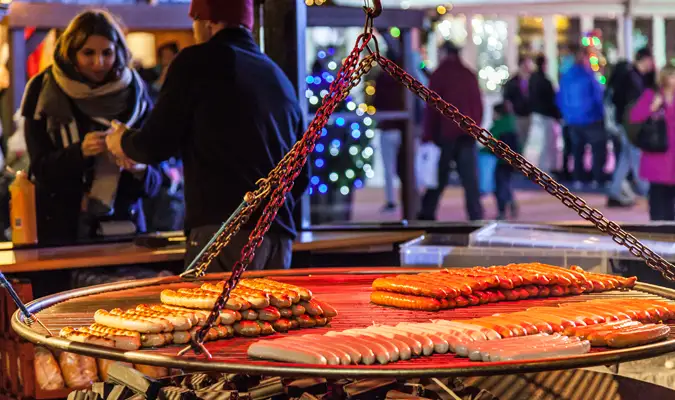 CARDIFF CHRISTMAS FOOD
During the festive season, a little (or maybe more) over indulgence is generally advised. Whether you're heading out for the office Christmas do, drinks with friends, dinners with the family, or just grabbing a tasty treat to take the edge of that frosty winter air, Cardiff has plenty of choice to keep you satisfied!
CHRISTMAS SHOPPING IN CARDIFF
With big name brands, boutique arcades and a Christmas market full of uniquely hand crafted gifts, Cardiff is the perfect place to wrap up your Christmas shopping.
Have a look at how Cardiff celebrated Christmas in 2022…
STAY IN TOUCH
Sign up to the Visit Cardiff e-newsletter today for exciting Cardiff news, events, special offers, things to do and more from the Visit Cardiff team.