What are you looking for?
Where Can You
WRAP UP YOUR CHRISTMAS SHOPPING
With big name brands, boutique arcades and a Christmas market full of uniquely hand crafted gifts, Cardiff is the perfect place to wrap up your Christmas shopping.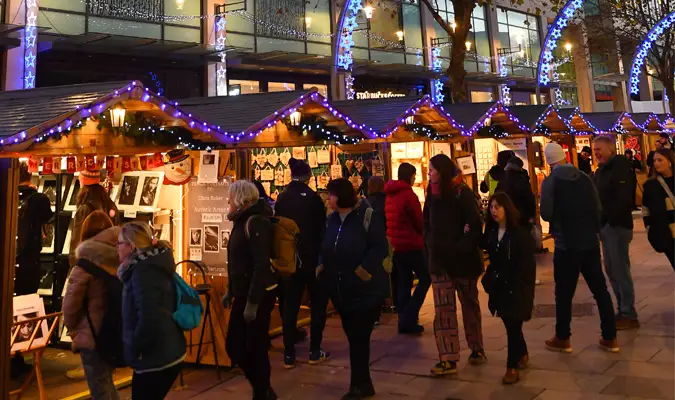 CARDIFF CHRISTMAS MARKET
Where: The Hayes / Working Street
When: Thu, 09 Nov 2023 – Sat, 23 Dec 2023
The Christmas Market in Cardiff, curated by Craft*Folk, is unlike those you may find in other cities. At each and every stall, you will be purchasing original work from talented makers: bespoke jewellery, beautiful textiles, wooden turned gifts, and original artwork across all mediums.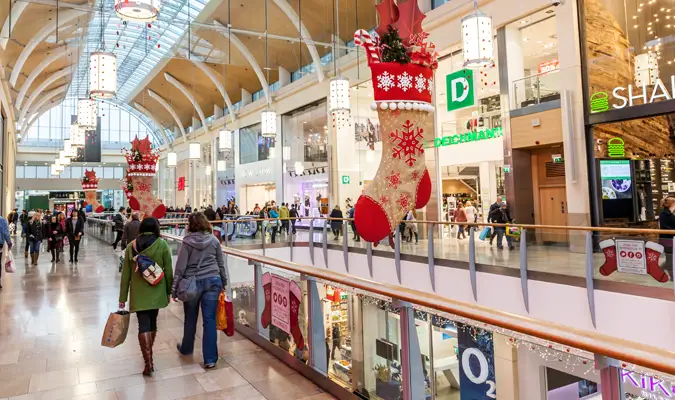 ST DAVID'S DEWI SANT
Where: City Centre
When: 7 Days a Week
Located in the heart of the capital, St David's Dewi Sant is Wales' leading shopping destination, putting Cardiff firmly on the map as one of the UK's best retail hotspots. With over 160 shops, cafes and restaurants under one roof, this is the ideal destination for Christmas shopping.
CITY OF ARCADES
Where: The City Centre
When: 7 Days a Week
Known as the City of Arcades, Cardiff has more Victorian and Edwardian arcades than any other city in the UK. Under glass covered passageways, you'll find over 100 shops, cafes, bars, and restaurants from family-run businesses to big name brands.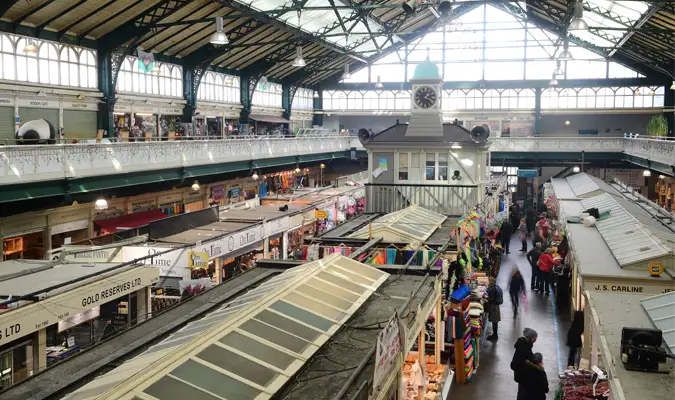 CARDIFF INDOOR MARKET
Where: City Centre, St Mary Street
When: Mon – Sat | 08:00 – 17:00
With fresh quality produce and warm local charm, this Victorian indoor market is the beating heart of Cardiff's retail offer and a unique shopping experience. Under its great glass roof you will find a buzzing, lively market filled with local independent businesses and a wealth of different products.
VISIT CARDIFF AT CHRISTMAS
There's never a bad time to Visit Cardiff, with so many events, attractions and things to see in Wales' thriving capital, but there's just always something magical about the city at Christmas time. So, feel the spirit of the season come to life, whatever makes it special for you, Christmas in Cardiff has something for everyone.
STAY IN TOUCH
Sign up to the Visit Cardiff e-newsletter today for exciting Cardiff news, events, special offers, things to do and more from the Visit Cardiff team.