What are you looking for?
Known as the City of Arcades, Cardiff has more Victorian and Edwardian arcades than any other city in the UK.
Under glass covered passageways, you'll find over 100 shops, cafes, bars, and restaurants from family-run businesses to big name brands.
With over 150 years of history and culture, Cardiff's seven arcades offer a shopping and leisure experience like no other.
Accessible from Castle Street and High Street
Located opposite Cardiff Castle, Castle Arcade offers a unique dining experience, from candyfloss cocktails at Gin and Juice, to steak frites at Maison De Boeuf. It's also home to many specialist stores including Cardiff Violins, Troutmark Books and Wally's Liquor Cellar. Built in the late 18th century, Castle Arcade is famed for its beautiful balcony that offers spilt level shopping and superb views of its Victorian architecture.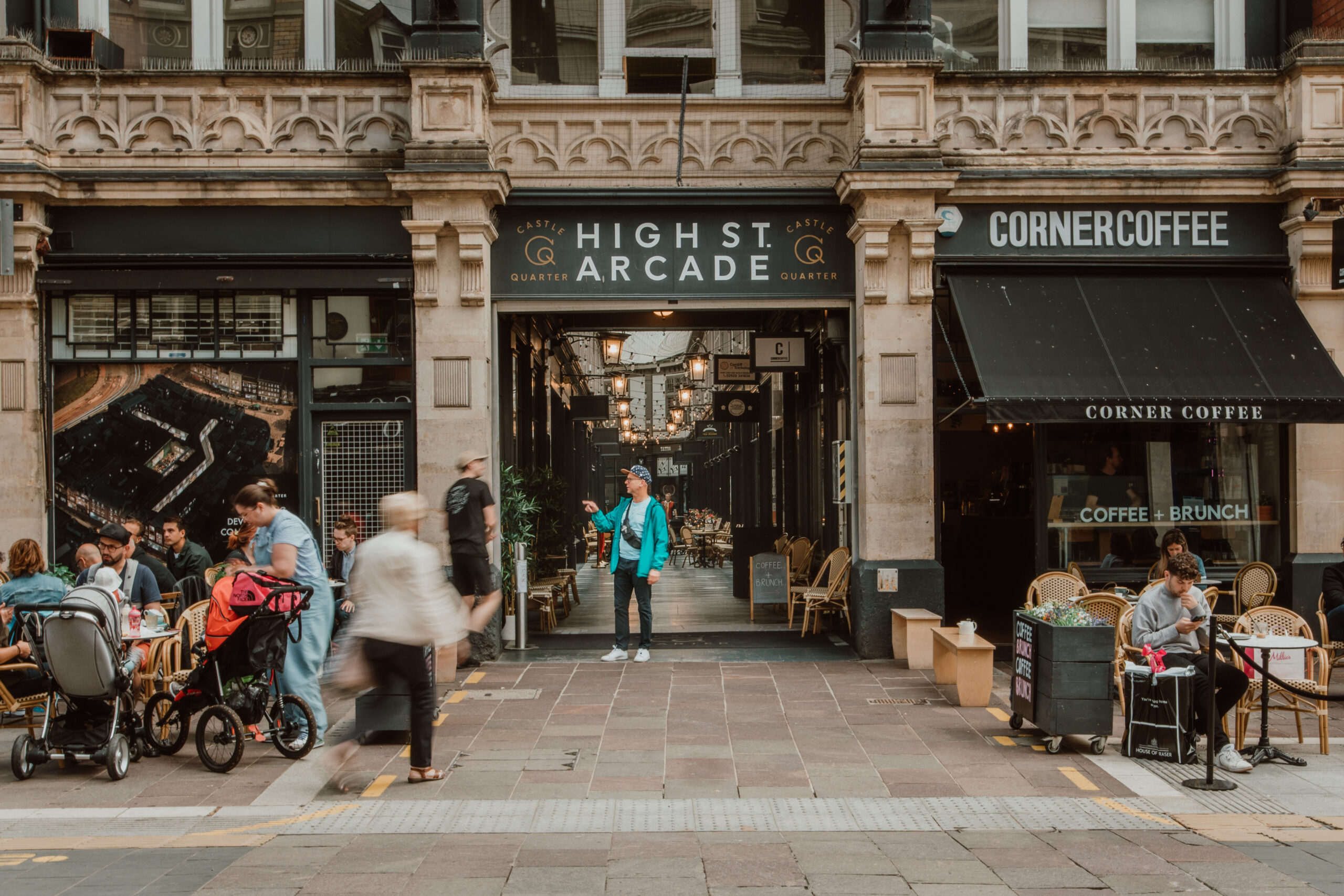 Accessible from High Street and Saint John Street
Built in 1885, High Street Arcade was once home to a sea of apothecaries and fortune tellers. Now, it's a contemporary lifestyle destination with independent coffee shops Barker's Tea House and Corner Coffee as well as vintage clothing store, Hobo's, and tattoo and barber shop, Sleep When You're Dead (SWYD), owned by TV's Mathew Pritchard.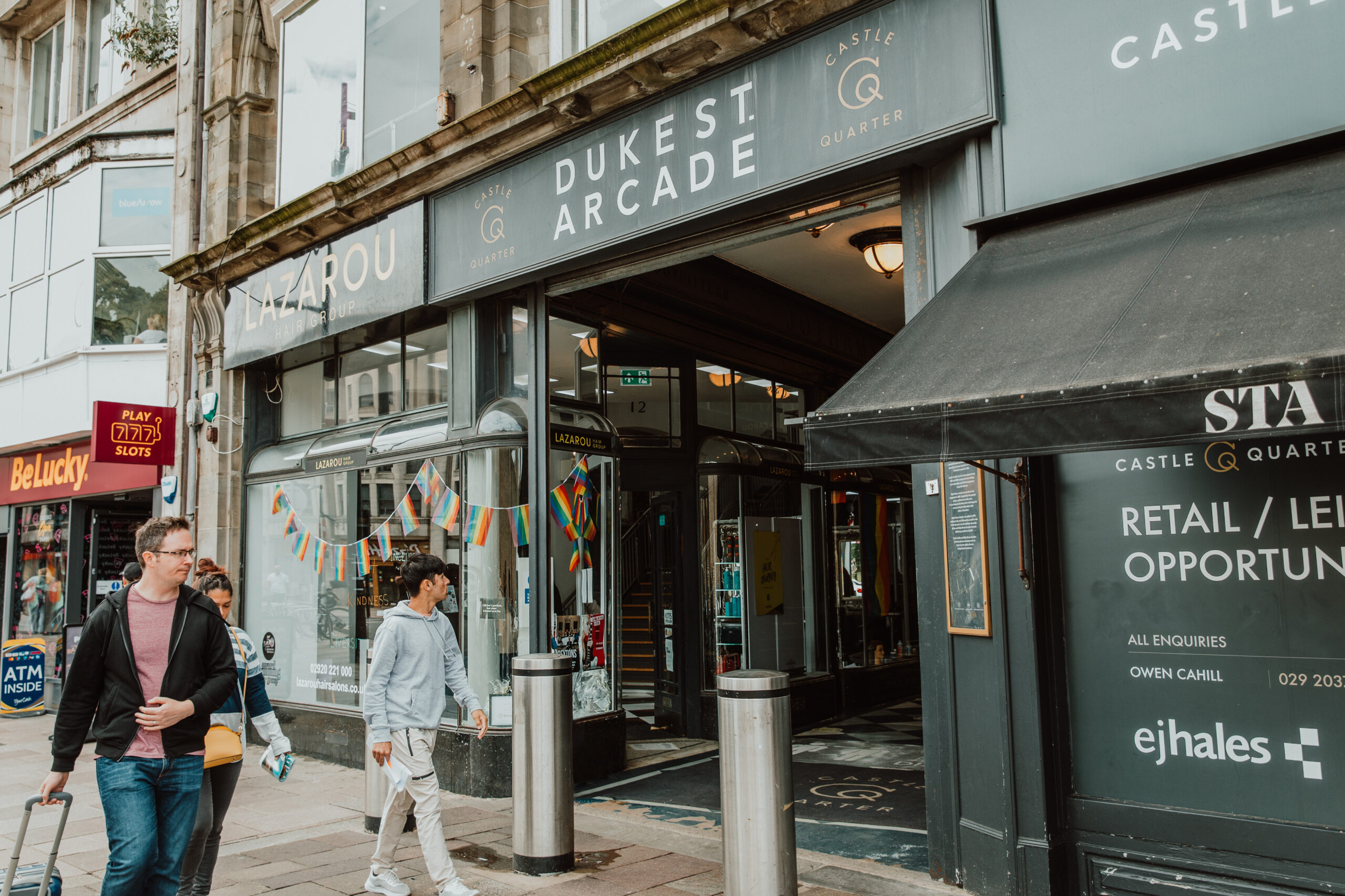 Accessible from Castle Street
Duke Street Arcade, completed in 1902, retains many of its original quirky details including a stunning painted floor and a curved passageway which connects it to High Street Arcade. In this arcade, you'll find Lazarou hair salon, artisan gelato parlour Swoon and New York Deli – the home of the hoagie. For a taste of Wales, visit Jacksons oyster bar and its sister restaurant Cora, both run by the award-winning chef Lee Skeet.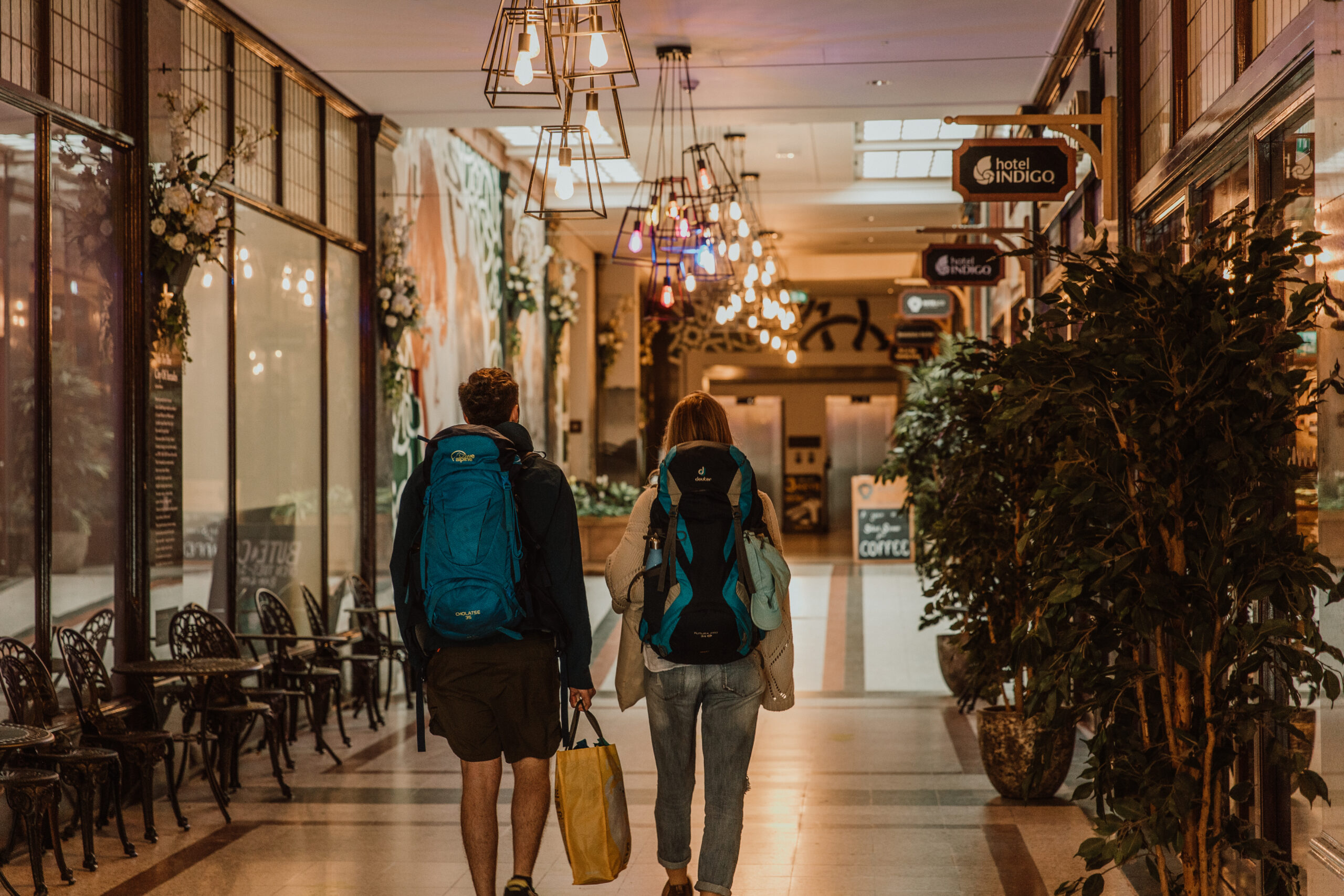 Accessible from Queen Street
Constructed in 1921, Dominions Arcade is the newest of the seven arcades. Situated on Queen Street, Dominions Arcade is home to Marco Pierre White's Steakhouse Bar & Grill and Hotel Indigo, a place where bespoke elegance meets fine dining. It's boutique rooms reflect Cardiff's rich heritage and, if the sun is shining, you can make your way to the hotel's roof terrace bar and take in the city skyline.
Accessible from Saint Mary Street and The Hayes
Morgan Arcade is part of the Morgan Quarter, one of Cardiff's best shopping destinations. It boasts a range of luxury boutiques, from high street brands like Fred Perry and Joules, to family-run stores such as The Brogue Trader and Jonathon David Jewellers. It's also home to fine art shops, cafes, hairdressers and most famously – the world's oldest record shop, Spillers!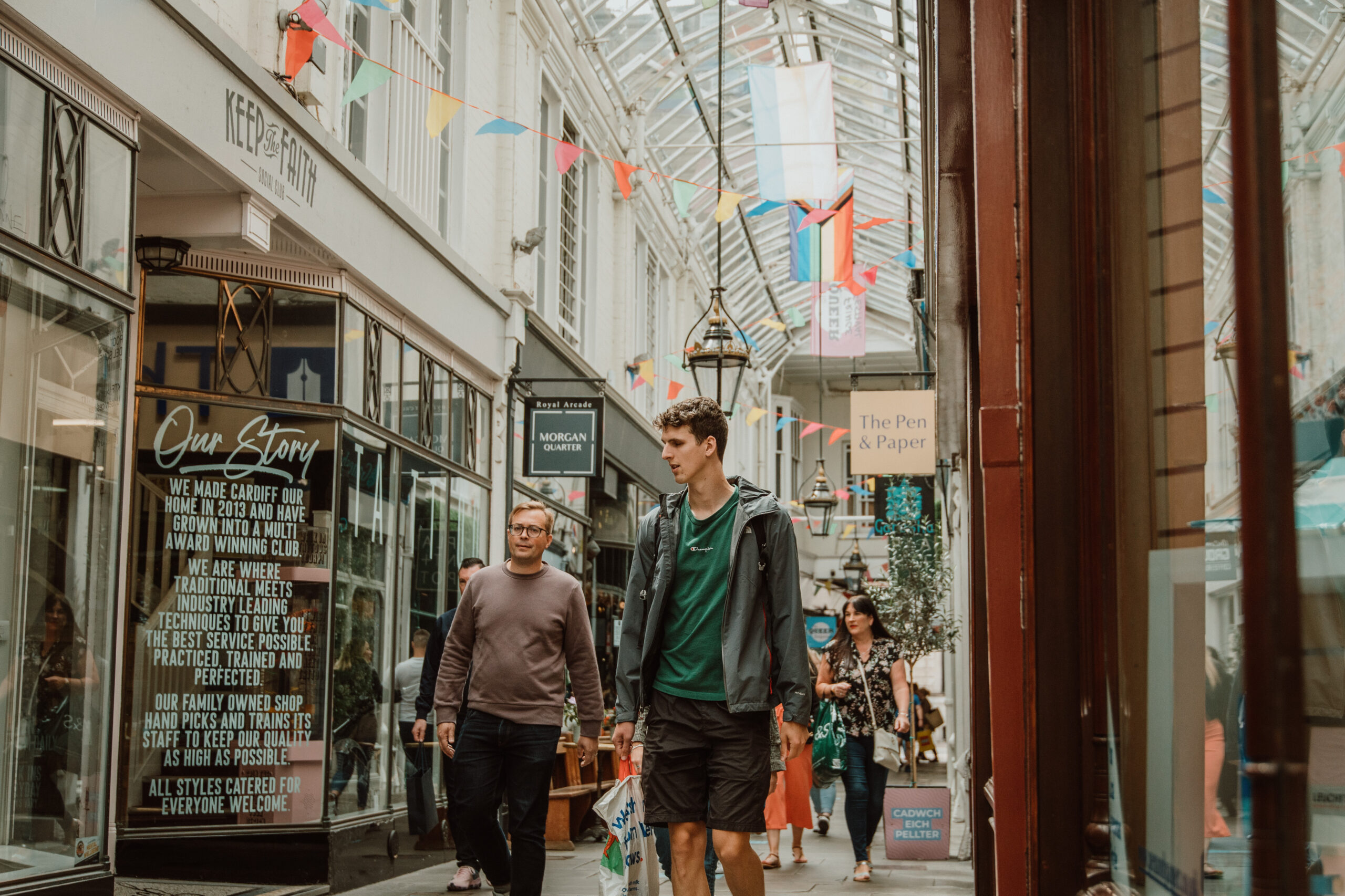 Accessible from Saint Mary Street and The Hayes
Dating back to 1858, Royal Arcade is Cardiff's oldest arcade and the city's first shopping centre. A small passageway links it with the Morgan Arcade, making it part of the Morgan Quarter. Here you'll find an eclectic mix of shops, cafes, and coffee shops. Come and taste continental cuisine at Wally's Delicatessen & Kaffeehaus, shop vintage clothing at Sobeys, or sip artisan roasted coffee at Uncommon Ground.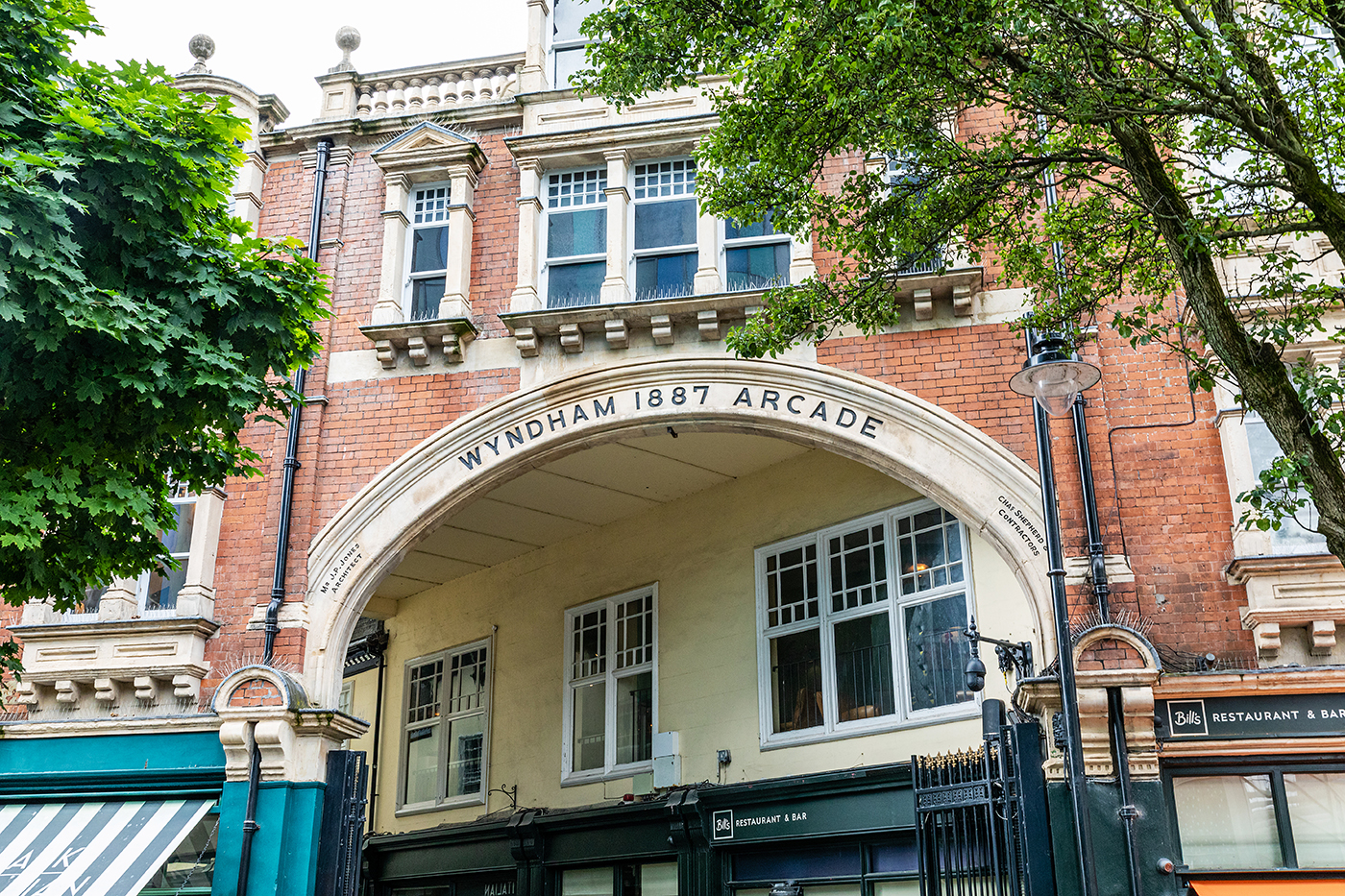 Accessible from Saint Mary Street and Mill Lane
Located next to Cardiff's restaurant and nightlife district, Mill Lane, Wyndham Arcade is framed by a striking a red brick archway, typical of Victorian era design. At the Hayes entrance you'll find popular restaurants Bill's and Ask Italian as well as a local artisan tea house called Waterloo Tea. As you walk through the arcade, you'll see a mix of specialist shops including Nailcraft Emporium, Cuban cigar shop Havana House, and music store PMT.
Find out more about the City of Arcades.
CARDIFF MARKET
With fresh quality produce and warm local charm, the capital's Victorian indoor market is the beating heart of Cardiff and offers a unique shopping experience.
THE SHOPPING IS JUST GETTING STARTED...
STAY IN TOUCH
Sign up to the Visit Cardiff e-newsletter today for exciting Cardiff news, events, special offers, things to do and more from the Visit Cardiff team.