What are you looking for?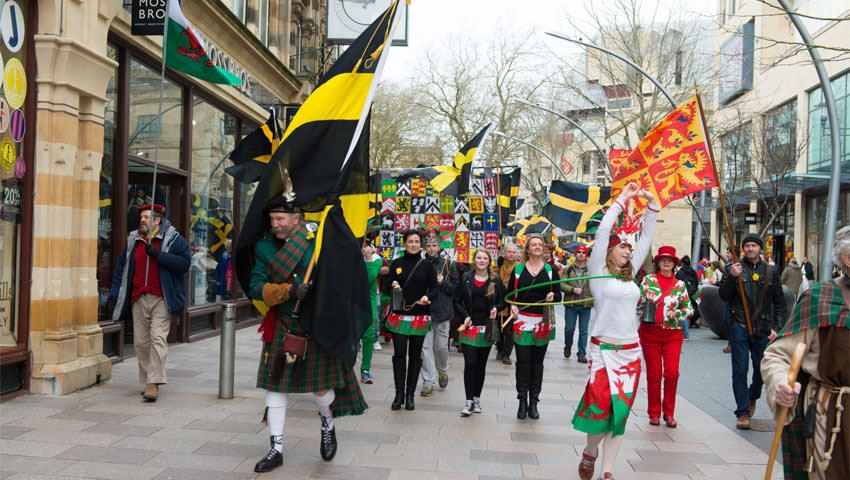 As you travel around Cardiff you will often hear Welsh spoken, and see Welsh signs everywhere. Here are some basic Welsh words that you may like to use. Don't be scared, it will be fun to test out on the locals!
Croeso – Welcome
Diolch – Thank You
Iechyd Da – Cheers
Hwyl Fawr – Goodbye
Bore Da – Good Morning
Prynhawn Da – Good Afternoon
Nos Da – Good Night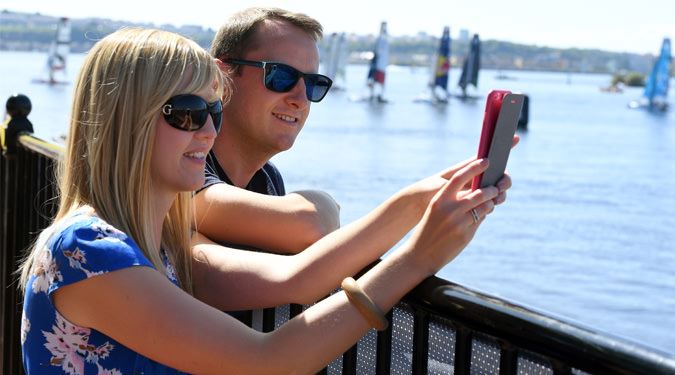 INTERNET & WIFI
You can access free Wi-Fi at number of hotspots in Cardiff city centre and Cardiff Bay, as well as on Cardiff Bus. Cardiff Free Wi-Fi is also available at a number of public buildings across the city. Look for the network called CardiffFreeWifi!
EMERGENCIES
In an emergency call 999 and ask for Police, Fire, or Ambulance. Calls are free from any phone but should only be made in real emergencies.
PHONE CALLS
The international dialling code for Cardiff is 00 44 29. Directory enquiries can be contacted on 118 500.
POST OFFICE
The main Post Office in Cardiff is inside the WHSmith store on Queen Street. It is open Monday-Saturday 8am-6pm and Sunday 11am-3pm. There are no post collections or deliveries on Sundays.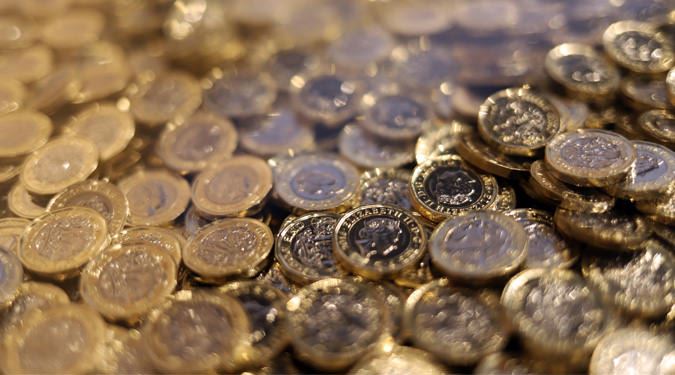 CURRENCY
Along with the rest of the UK, Cardiff uses pound sterling (£). One pound is the equivalent of 100 pence. Notes are commonly available in £5, £10 and £20; £50 are also used, however, some high street retailers will not accept them.
BANKS
Most banks in Cardiff city centre are open Monday-Friday 9:30am-4:30pm, with many open until lunchtime on Saturdays.
EXCHANGING MONEY
You can change currency at the Post Office inside the WH Smith store on Queen Street. At the St Mary Street Post Office you can change your home currency into pound sterling but the only foreign currency they can provide is Euros.
Bureau de change services are also available at, the various branches of:
Marks & Spencer
No 1 Currency Exchange
Eurochange
John Lewis & Partners
Post Office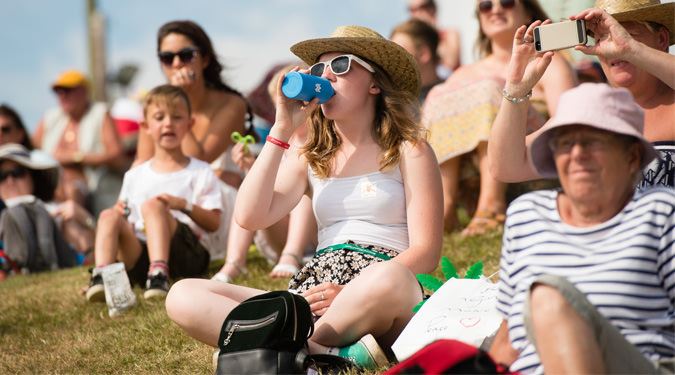 UK PUBLIC HOLIDAYS
Christmas Day – 

25 December

 

Boxing Day – 

26 December

 

New Year's Day – 

1 January

 

Good Friday – varies, March-April

 

Easter Monday – varies, March-April

 

Early May Bank Holiday – Usually first Monday in May

 

Late May Bank Holiday – Usually last Monday in May

Late Summer Bank Holiday – Usually last Monday in August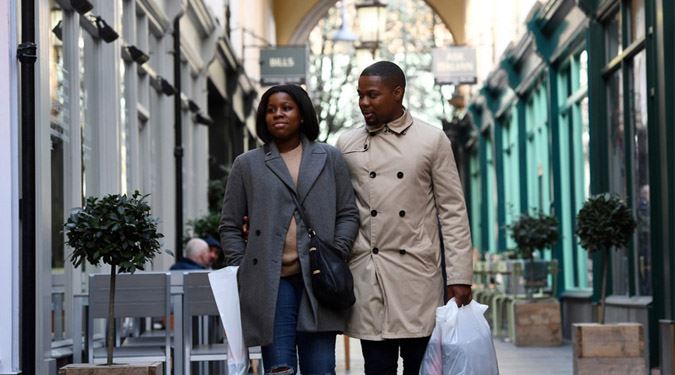 OPENING HOURS
Most of the larger shops in Cardiff city centre are open Monday-Friday 9am-8pm, Saturday 9am-7pm and Sunday 11am-5pm. Smaller shops and those outside the centre will have shorter opening hours. Many convenience food stores are open 7am-11pm every day.
CARRIER BAG LEVY
All Cardiff retailers must charge at least 5p (£0.05) for new carrier bags by law. This aims to save natural resources and reduce waste, protecting the environment in the process.
Driving in Cardiff is on the left hand side of the road and all persons in a vehicle are required to wear a seatbelt at all times. Use of mobile phones while driving is strictly prohibited at all times.
Roads in Cardiff are prefixed with an M to denote motorways, an A to denote arterial roads or a B for collector roads.
All signposts and speed indicators are in mile and miles per hour (mph), along with the rest of the UK. The maximum speed limit in the UK is 70mph (112km/h).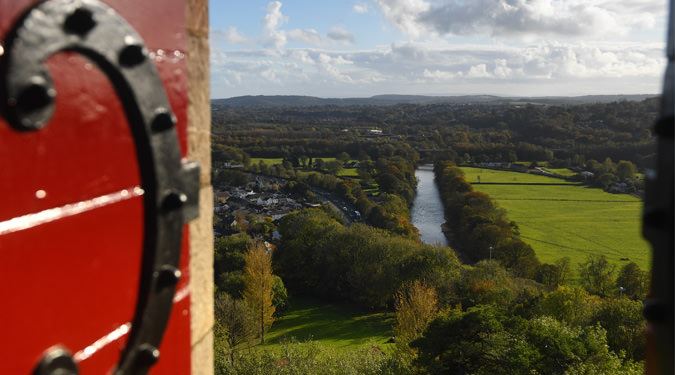 The weather in Cardiff, and the UK in general, is very changeable and can be unpredictable. We rarely experience extremes in temperature with mild winters and cool summers being normal.
Make sure you have clothes suitable for both dry and wet weather, bring your sun cream and an umbrella. Keep an eye on the weather forecast as things can vary greatly from one day to the next.
LUGGAGE STORAGE & LOCKERS
---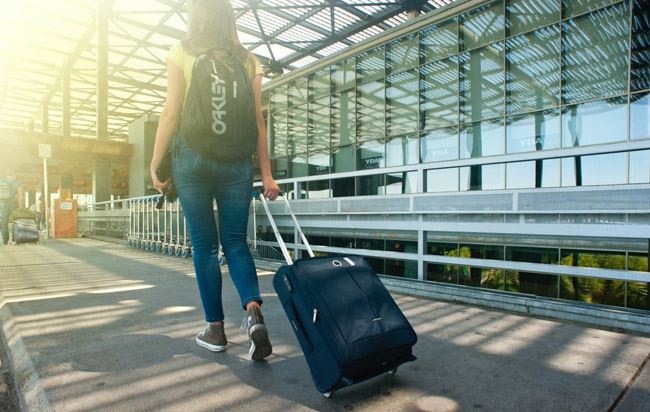 The centrally located Museum of Cardiff offering luggage storage daily from 10am-3:30pm, ideal for pick up and check into your hotel, or drop off after your stay. Small lockers cost £5, medium lockers cost £8 and large lockers cost £10.
Shop & Drop Lockers are available in St David's shopping centre, near the Information Desk on the Upper Level. It's £1 per locker and you need to collect your items by 8pm as they're emptied daily at this time.
Most hotels will also let you leave your luggage for the day after you've checked out, so that you can make the most of your final day in Cardiff.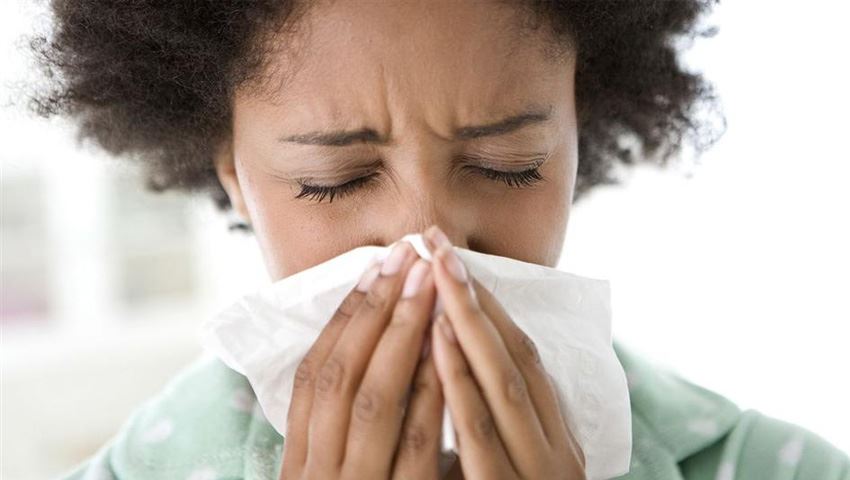 EMERGENCY DEPARTMENT
The nearest Accident and Emergency department, providing urgent care is located at the University Hospital of Wales, Heath Park, Cardiff, CF14 4XW.
PHARMACIES
The largest pharmacy in Cardiff city centre is in the main Boots store, accessible from Queen Street and also from inside St David's shopping centre. It is open Monday 8am-8pm, Saturday 8am-7pm and Sunday 11am-5pm.
A later opening pharmacy is available at Boots in Cardiff Bay Retail Park. This is open Monday-Saturday until 10pm and Sunday until 9pm.
SMOKING
Smoking in public places has been banned in Wales since April 2007, this includes bars, restaurants, cafes, hotels and public transport. Some, but not all, bars and restaurants will have dedicated outddor areas where you will be permitted to smoke.
TIME
In the Winter Cardiff is on Greenwich Mean Time (GMT). From late March until late October, clocks go forward one hour to British Summer Time (BST).
We usually use the 12-hour clock, using AM (ante meridiem) to refer to time before midday (12.00) and PM (post meridiem) to refer to time after midday – but you can expect to see the 24-hour clock used interchangeably.
DATE
We write the date using the format DD-MM-YYYY, starting with the day, followed by the month, then finally the year.
STAY IN TOUCH
Sign up to the Visit Cardiff e-newsletter today for exciting Cardiff news, events, special offers, things to do and more from the Visit Cardiff team.