What are you looking for?
Cardiff's much-loved Winter Wonderland will be returning in 2023 with it's famous undercover ice-rink and Ice Walk, the Big Wheel and family funfair, plus a whole host of other attractions.
Alongside the alpine ski-lodge bar, Sur la Piste, festive food and drink stalls, not to mention the seriously cool Ice Bar, Winter Wonderland really is at the heart of the Cardiff's seasonal celebrations.
Winter Wonderland is split across two iconic locations in the heart of the city centre, the grounds of Cardiff Castle and City Hall Lawn. Entry is free of charge to both sites, you only need to pay for the attractions you'd like to experience.
The dates for this year's Winter Wonderland in Cardiff will be starting from Thursday, 16 November 2023 and will close on Tue, 02 January 2024. Opening times will be confirmed soon.
Tickets are available to pre-book for ice skating sessions, the Ice Bar, and now also for the Big Wheel. Funfair ride tokens can be purchased on site and all food and drink can be bought from the individual kiosks.
Things to do
AT CARDIFF CASTLE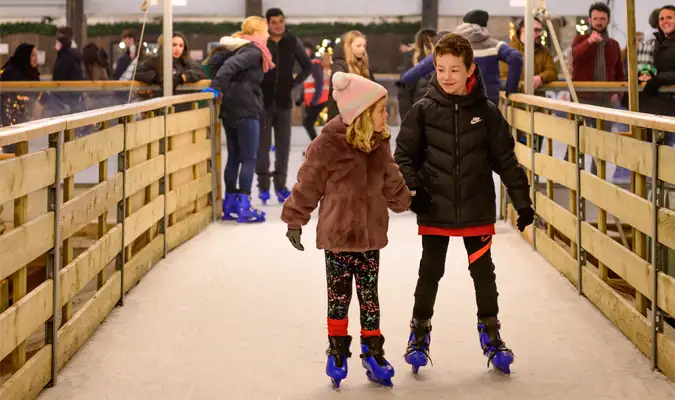 SKATING ON THE ICE RINK AND ICE WALK
Winter Wonderland's magical Ice Rink and Ice Walk are set within the beautiful grounds of Cardiff Castle, against the stunning backdrop of the Norman Keep. The undercover 40m x 15m ice rink, with the 150m Ice Walk, is suitable for all ages and abilities. Accessible sessions are available every Wednesday afternoon between 13:30 – 14:30.
Things to do
AT CITY HALL LAWN
THE SUPER COOL ICE BAR
Chill out with your mates and enjoy a drink at the city's coolest hotspot, the exciting Ice Bar experience at Cardiff's Winter Wonderland! This is an Instagrammers' heaven with sub-zero temperatures and yes, everything is made out of ice. To visit the Ice Bar, make sure you pre-book a timed slot.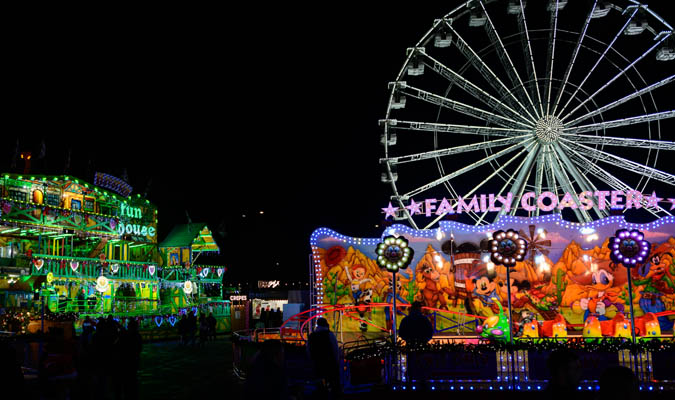 THE BIG WHEEL & FAMILY FAIRGROUND
Cardiff's Winter Wonderland just isn't complete without its famous family funfair. As usual, you can enjoy the best view of the city from the Giant Wheel plus, there will be a great range of other attractions that are suitable for all ages and nightly entertainment.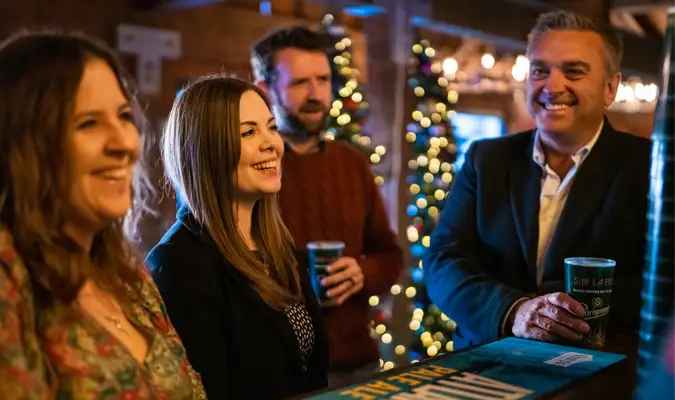 SUR LA PISTE – THE ALPINE SKI LODGE BAR
The ever popular two-story ski lodge, Sur la Piste, will be returning and this year it's coming with a brand new, outdoor roof terrace.
CHRISTMAS IN CARDIFF
There's never a bad time to Visit Cardiff, with so many events, attractions and things to see in Wales' thriving capital, but there's just always something magical about the city at Christmas time. So, feel the spirit of the season come to life, whatever makes it special for you, Christmas in Cardiff has something for everyone.
STAY IN TOUCH
Sign up to the Visit Cardiff e-newsletter today for exciting Cardiff news, events, special offers, things to do and more from the Visit Cardiff team.