Treetop Adventure Golf is now open again!
Masks on to come in! Everyone aged 11 or over must wear a face mask while exploring our jungle. To find out about the new safety measures visit the website.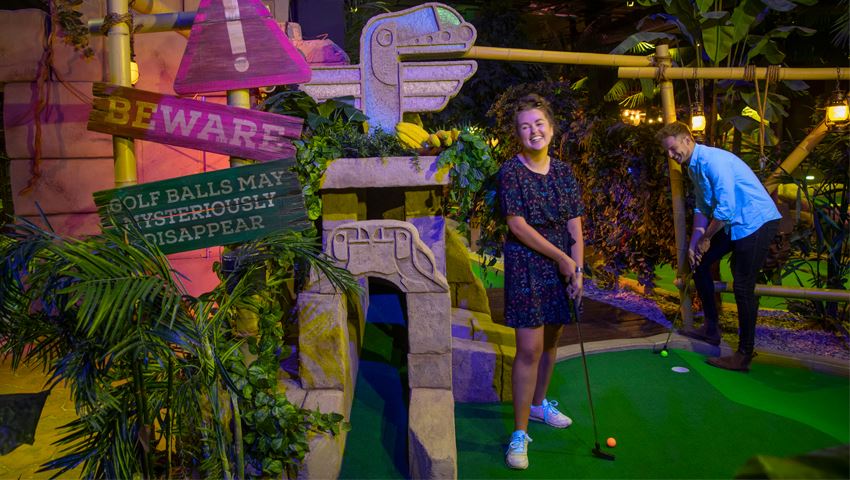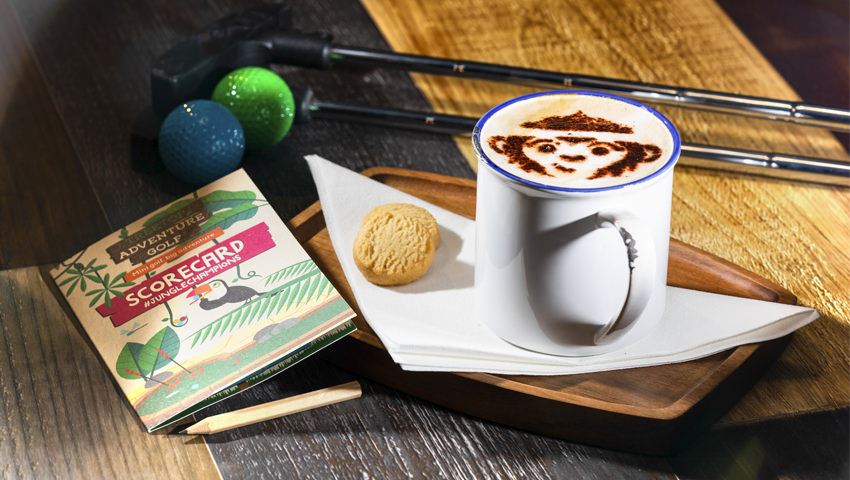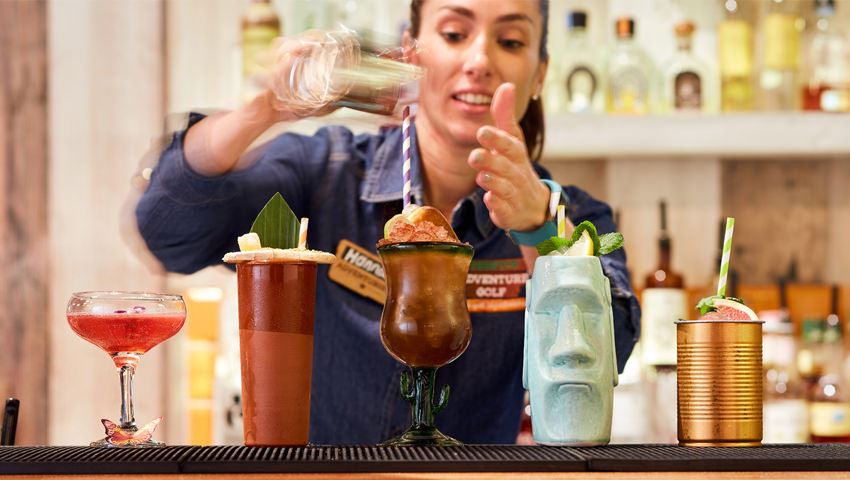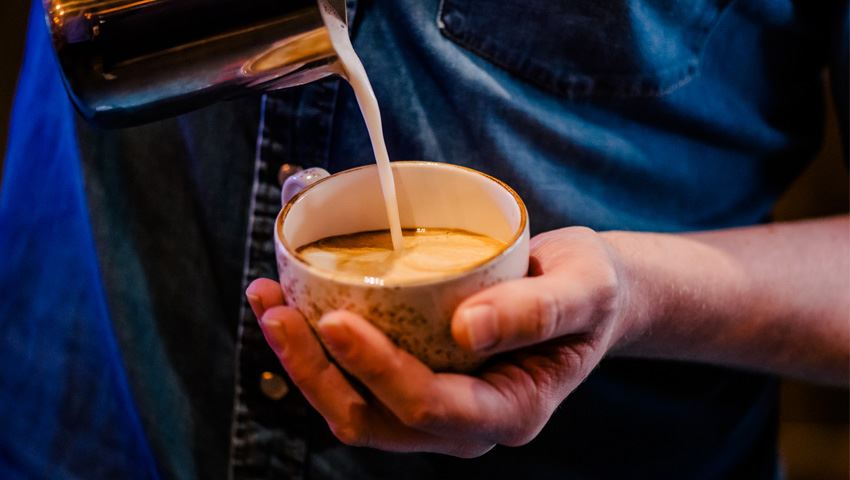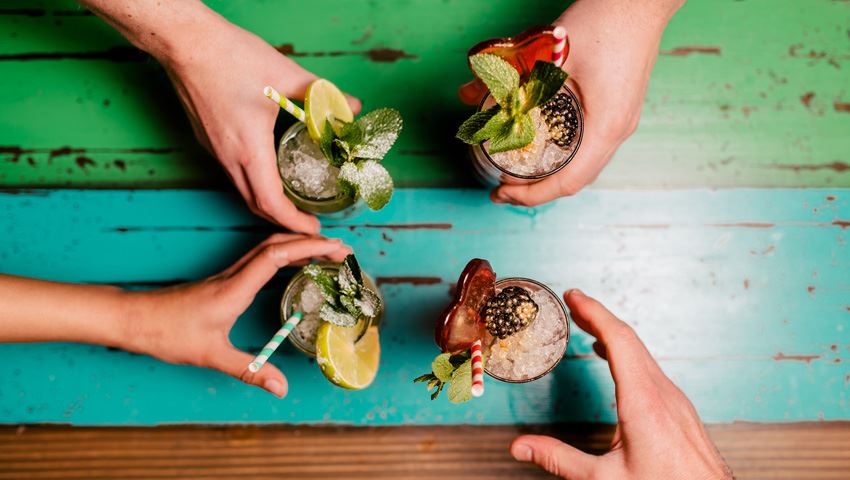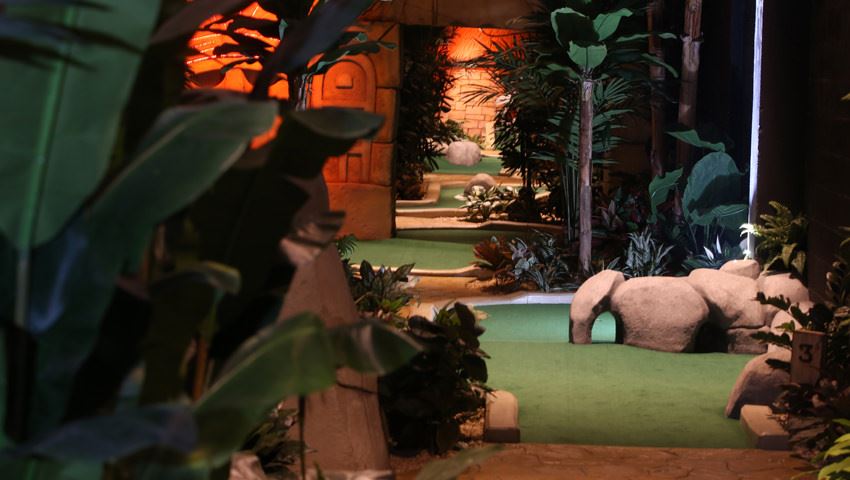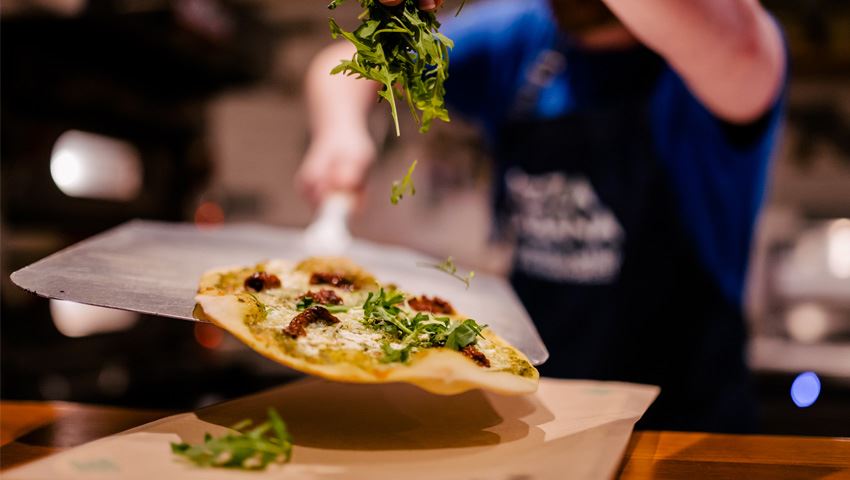 Tackle the Tropical Trail and navigate your way through the rainforest, visiting Grandma Oak along the Mystic River, chatting with cheeky toucans and listening out for our singing barbershop frogs during your stay at The Pitz Bug Hotel. Or maybe you'll brave the magic of the Ancient Explorer, with its crumbling temples and scenic views. Learn all about the Legend of the Technicolour Toco Toucan Temple as you navigate your way around. The Sacred Mask can't wait to meet you, but try and not wake Cheif Slumber!
Whichever route you choose, don't forget to step up to the challenge on the bonus 19th hole (if you're feeling lucky).
Our rainforest is open seven days a week, for everything from family days out to student hang-outs, date nights, work mate get-togethers and client celebrations.
There's no need to book – just turn up and tee off!
VISITOR INFORMATION:
Tickets & Prices
18 holes (1 course)
Adventurers – £9
Senior Masters – £7.50
Young un's – £4
Student Putters* – £7.50
Family of 4** – £29.50
36 holes (2 courses)
Adventurers – £14
Senior Masters – £11
Young un's – £6.50
Student Putters* (+ Free bottled drink or 125ml wine) – £11
Family of 4** – £43.50
* Sun 5pm – Fri 5pm with valid student photo ID
** Family must have one child 12 years or under
Food & Drink
Fancy refuelling after your game? Hang out in our Amazonian village. Grab handmade pizza from Pizza Cabana and take a seat in The Market for local beers, exotic cocktails and cracking coffee made with Welsh Coffee Company beans.
Access Facilities
The Treetop jungle is wheelchair and pram-friendly. Everyone can come and enjoy a game.
Getting to Treetop Adventure Golf
PARKING
The nearest parking is at St David's Dewi Sant or NCP Car Park Rapports
BY BUS
The nearest bus stops are Canal Street or Hayes Bridge Road.
BY RAIL
The nearest train station is Cardiff Central.
Get in touch with Treetop Adventure Golf
Email
info@adventuregolf.com
Address
Level P3, St David's, Cardiff, CF10 2EL