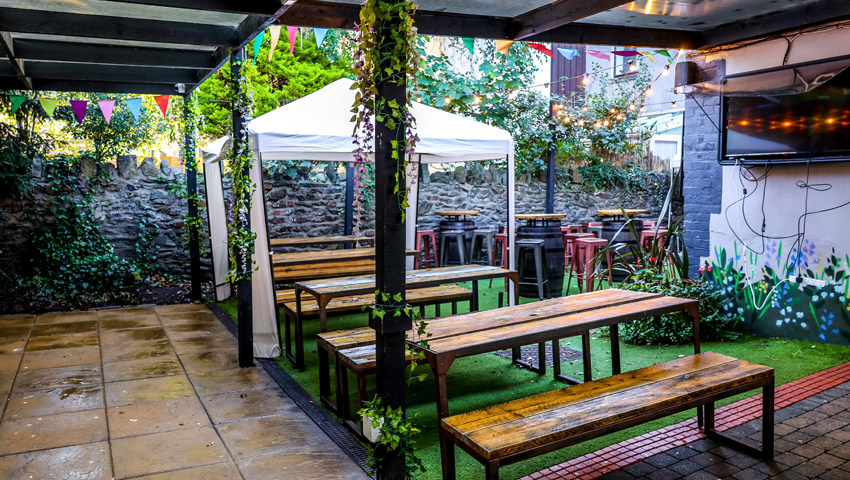 The Pontcanna Inn is situated on Cathedral Road, close by to Sophia Gardens, a short walk to the University, Castle, and the Sophia Gardens, Principality, and Cardiff City Stadiums.
Only a short walk to the city centre and some of Cardiff's main attractions, including the Castle and Principality Stadium. As well as offering some lovely, boutique-style accommodation, we have fantastic outside terraces while the main bar and dining area serves the best of hearty, healthy food with an eclectic range of drinks. Also, a perfect pub to watch live sports. There's something for everyone at the Pontcanna, this lively pub is bound to give you a great experience long into the night.
We are also within walking distance of the city centre which offers an extensive range of unique attractions, top-class entertainment, and quality shopping. The city also offers innovative architectural sites alongside historic buildings, and beautiful Cardiff Bay offers entertainment for everyone.
ACCOMMODATION
We have ten individual, en-suite beautiful boutique-style bedrooms on the first and second floor making Pontcanna the perfect resting place after a busy day in Cardiff. Once you have discovered Cardiff you can return to the Pontcanna, leave your things in your room, and join in the fun downstairs with plenty of cocktails and good times to be had.
Here at The Pontcanna Inn, our team's mission is to offer a warm welcome and a memorable stay be it a relaxing weekend, business, or an action-packed adventure. We also show all major sporting events on Sky and BT. We hope you have a wonderful stay and enjoy our city.
Email
info@pontcannainn.com
Address
The Pontcanna Inn, 36 Cathedral Road, Cardiff, CF11 9LL