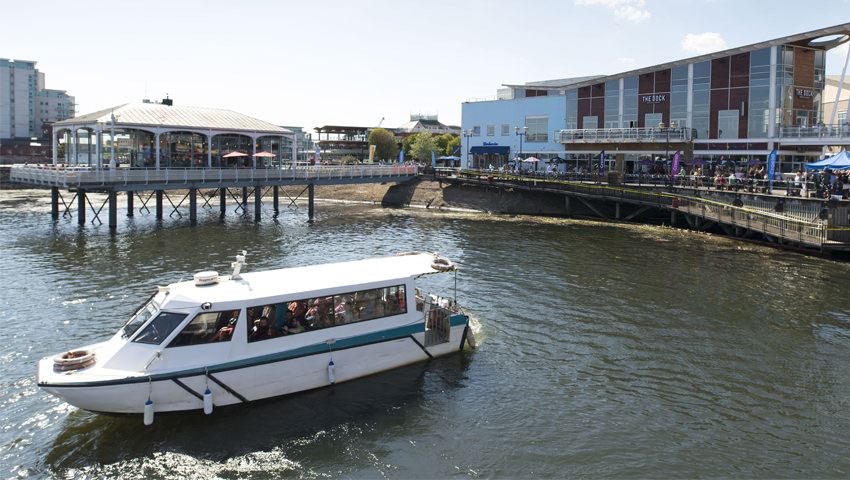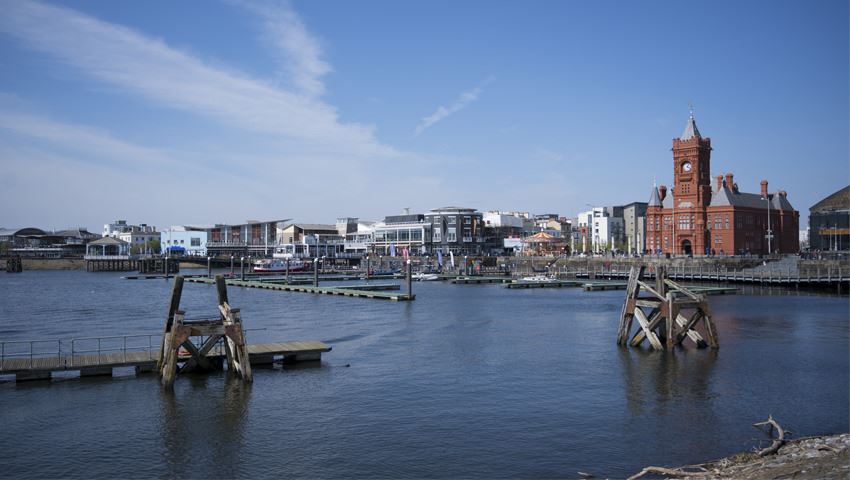 Mermaid Quay is the perfect place for dining out, grabbing a snack or relaxing over a drink while taking in views out over the waters of Cardiff Bay.
With cuisine from around the world – from Welsh ice cream to Japanese sushi, from stone-baked pizzas and pastas to the finest French cuisine– Cardiff's beautiful waterfront is somewhere that caters for all tastes, moods and pockets. Plus there are great coffee shops, food on-the-go takeaways and much more.
Why not have a laugh at The Glee Club, Cardiff's first and finest comedy venue?
There's gorgeous boutiques – where you'll find traditional Welshcakes, handmade Welsh gifts, shoes and accessories – and Tesco Express for the essentials.
Plus, there's the luxurious, internationally renowned Ken Picton Salon for hair and beauty and other services.
In a location steeped in history, Mermaid Quay's distinctive architecture is inspired by its maritime location and rich heritage – featuring decking, towers, balconies, terraces, colonnades and bridges.
There's always plenty going on, with a great programme of events and entertainment on site plus the location is right in the middle of all the other Cardiff Bay attractions including Techniquest, Roald Dahl Plass and the Wales Millennium Centre.
BY CAR
Postcode: CF10 5BZ. If you're coming from outside Cardiff it's easy to reach Mermaid Quay from the M4 motorway.
PARKING
Mermaid Quay has a 380-space, two-level visitor car park located immediately next door (entrance on Stuart Street). The car park operates on a ticketless parking system which uses the latest automatic number plate recognition (ANPR) technology.
BY BOAT
Aquabus provides a waterbus service travelling from Mermaid Quay to Cardiff Castle via Penarth. The waterbus runs from the City to Mermaid Quay every hour at half past, and from Penarth to Mermaid Quay every hour at twenty minutes past. The bus has full wheelchair access, as well as level access for infirm or elderly passengers, with no steps to negotiate.
BY BUS
Cardiff Bus operates the following regular services to the Bay.
BY TRAIN
Frequent rail services operate Mondays to Saturdays with connections at Queen Street station from the rest of the Valleys and Cardiff local routes network. There are also connections at Cardiff Central Station, making the opportunity to explore Mermaid Quay from further a field equally convenient.
Email
marketing@mermaidquay.co.uk
Address
Mermaid Quay, Cardiff Bay, Cardiff, CF10 5BZ