What are you looking for?
VE Day in Cardiff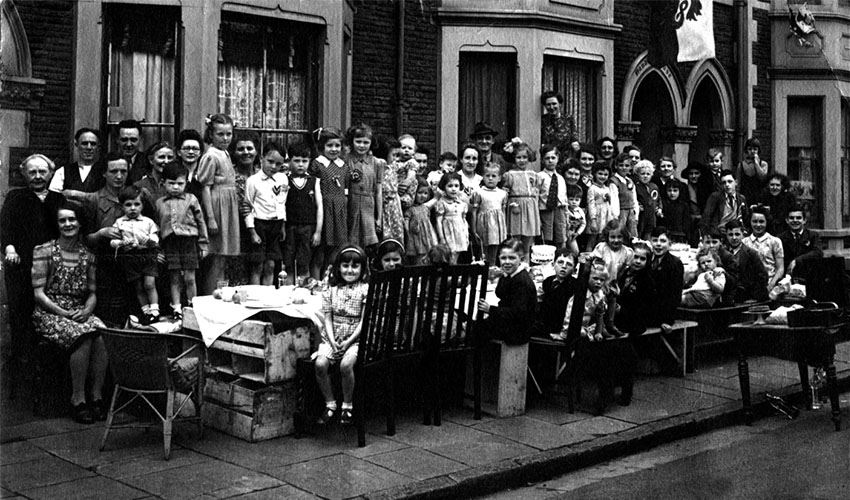 Major events planned to mark the anniversary of VE Day in Cardiff and across Wales have been cancelled due to the ongoing Covid-19 pandemic, but residents are being urged to mark this significant moment in our history – in ways which take account of current restrictions.
The Rt. Hon. The Lord Mayor of Cardiff, Cllr Dan De'Ath said: "Seventy-five years have passed but we still owe a debt of gratitude to everyone who played a part in the Second World War, whether on the battlefield or on the home front.
"This anniversary is a time when we should all stop and give thanks for the sacrifices that were made to secure victory in Europe."
A number of activities to commemorate the anniversary are taking place across the UK: · At 11am commemorations will begin with a moment of remembrance, marked with a two minute silence.
· At 3pm, Sir Winston Churchill's 1945 speech to the nation will be broadcast on the BBC as part of special programmes planned for the day.
· At 9pm, HM The Queen will broadcast a message to the nation on the BBC – at the exact moment her father, King George VI, gave a radio address in 1945.
· This will be followed by an opportunity for people to gather on their doorsteps and sing 'We'll Meet Again' in an act of celebration.
Cardiff Council Leader, Cllr Huw Thomas, said: "People across Cardiff will rightly want to pay tribute to the men and women who helped defeat Fascism in Europe, whether that's through joining us in silent commemoration or gathering on their doorsteps in song. We owe so much to the sacrifices made all those years ago and it's important they are remembered and celebrated.
PRESS RELEASE DATGANIAD I'R WASG "Today we are facing a very different challenge in the form of Covid-19. The current rules on social distancing are in place to save lives and I would urge everybody to mark this important anniversary from the safety of their homes, and to continue sticking to the rules in our parks, and on our streets throughout this bank holiday weekend. Let's take inspiration from the courage and self-sacrifice of our greatest generation, knowing that when the time is right, we too will meet again. "
A range of ideas on how the occasion can be marked safely, including activities and games for children, ideas and vintage recipes for holding a 1940s themed tea party, are available at https://ve-vjday75.gov.uk/
The Museum of Cardiff has also taken its planned 'Victory Days' exhibition exploring online. The exhibition features personal stories and photographs from VE Day, VJ Day and Peace Day celebrations, as well as photographs of objects from the Museum's collection.
Like all of the Museum's work, the exhibition's focus is on stories from the people of Cardiff and it includes the memories of Cardiffians who were children at the time, as well as photographs of street parties which took place across the city.
To visit the exhibition, go to: https://cardiffmuseum.com/online-exhibitions/ (ends) Cardiff Council Media Advisor David Harris Tel: 029 2087 2409 Email: davidharris@cardiff.gov.uk