What are you looking for?
CARDIFF INDEPENDENT CHRISTMAS MARKETS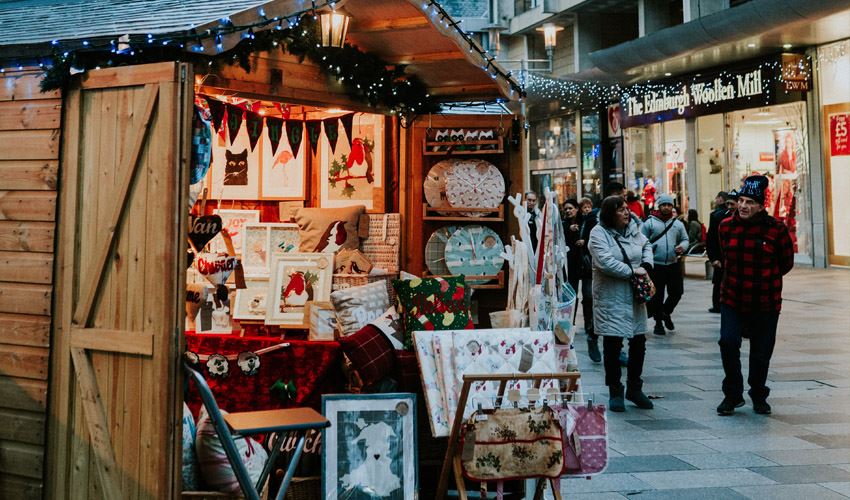 If you're looking to support independent retailers and craft makers this year, why not check out Cardiff's many Christmas markets dotted around the city?
From handmade jewellery, vintage and reworked clothing, unique scented candles, cheese, wine and so much more on offer – there's something available for everyone.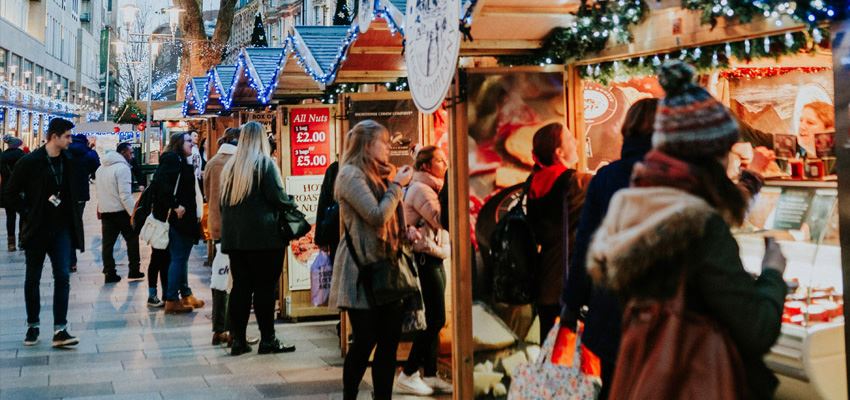 Date: Until Wednesday 23 December
Time: Mon – Sat: 10:00 – 18:00 / Sun: 10:00 – 17:00
Location: St John Street, Working Street, the Hayes, Hills Street and Trinity Street in one of the main shopping pedestrian areas in Cardiff City Centre
When you visit, you can be assured that you will be purchasing original work from each and every one of their talented makers: bespoke silver jewellery, wooden turned gifts, original artwork across all mediums, beautiful fused glass work, hand thrown ceramics, handmade quilts and textiles, traditional pewter gifts to name just a few combined with a variety of seasonal food and drink to create a vibrant Christmas atmosphere.
You can also chat with the makers about their work, the making process, and discuss commissions.
A comprehensive list of all participants is available to view on the Cardiff Christmas Market website.
DOMINIONS ARCADE CHRISTMAS MARKET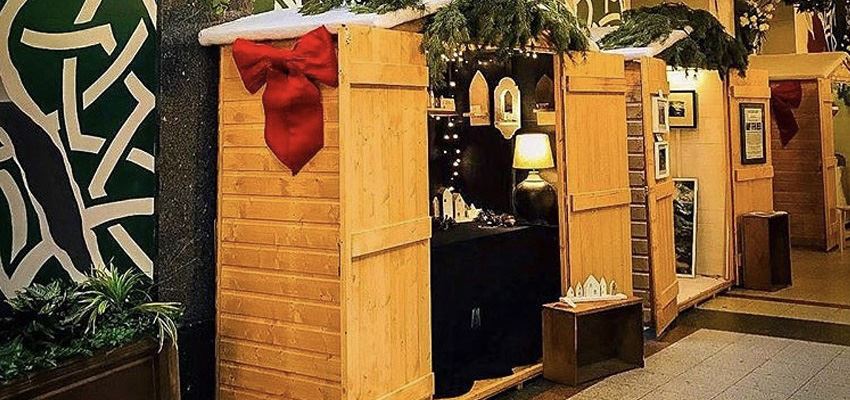 Date: Until Thursday 24 December
Time: Mon, Tues, Weds, Fri, Sat, Sun: 9:00 – 17:00 / Thurs: 9:00 – 20:00
Location: Dominions Arcade, Queen Street
This Christmas Market is set in the beautiful Dominions Arcade, constructed in 1921 with luxurious architecture intertwined with contemporary fittings – you'll have plenty to gaze at as you wander from stall to stall!
The Market plays host to an array of independent and unique traders and is open all the way up until the 24th December, perfect for those last-minute gifts.
Christmas shopping is exhausting so don't forget to fuel up and grab a bite to eat in the Bute & Co coffee shop located inside the arcade.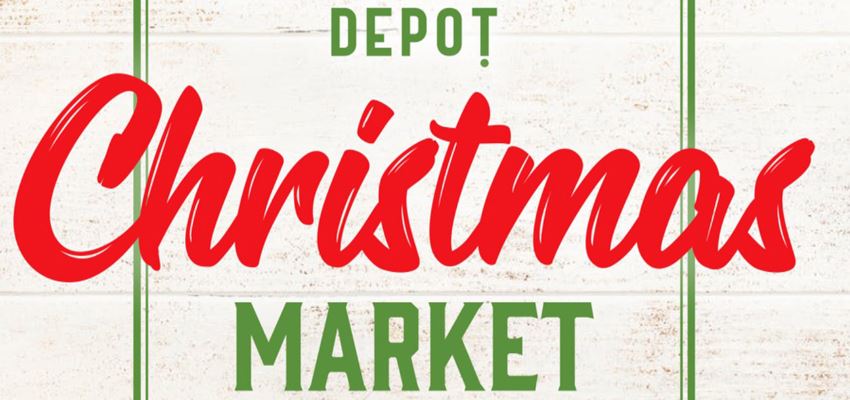 Date: Sunday 13 December
Time: 9:00 – 16:00 (45 minute bookable sessions)
Location: DEPOT, Williams Way, Off Curran Embankment
If you're still stuck on what to buy your nearest and dearest this Christmas, reserve your slot and head down to the Depot Christmas market on the 13th December.
With over 70 Christmas traders, you'll find the perfect gift for everyone. After a very successful event last year, it's returning with added social distancing measures.
There'll be Christmas classics playing all day, a Christmas crafting corner for the kids and street food from five food traders, hot wines & ciders served all day. Purchase tickets here.
MAKER'S ARCADE POP UP SHOP
Time: Mon – Fri: 09:30 -17:30 / Sun – 11:00 – 17:00
Location: Morgan's Arcade
Maker's Arcade is a Cardiff-based hub bringing together talented, independent makers, designers and producers, each handpicked for their quality and uniqueness. The beautiful makers came together to offer the people of Cardiff the opportunity to buy high quality, crafted and design led products.
They do not stock mass produced items, so you can purchase from makers Arcade, safe in the knowledge that you will be purchasing a unique or exclusive product which you, or the recipient will enjoy for many years.
Not ready to step out on the high street? No problem their website is a place for you to purchase from the makers, and to see some of the wonderful products which are made in Wales and the UK. View here.
PONTCANNA CHRISTMAS CRAFT & ART MARKET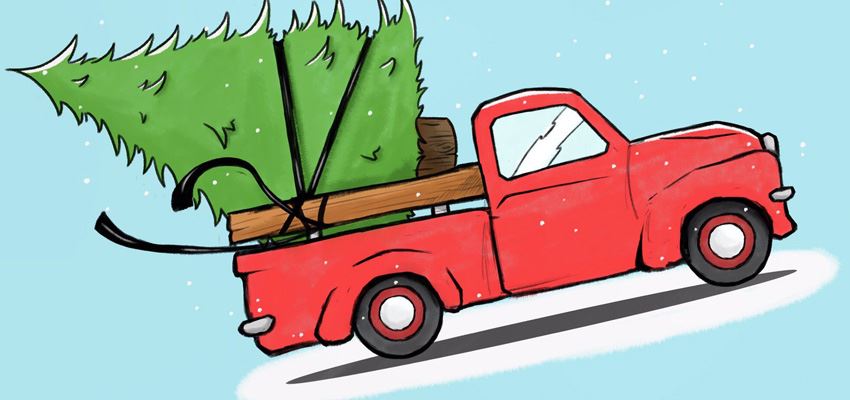 Date: Sunday 13 December & Sunday 20th December
Time: 10:00 – 15:00
Location: Kings Road Yard
If you've never been to Pontcanna Market before, the aims are to bring local communities together and to try to build an eco/green Farmers Market promoting sustainability and farm animal welfare, as well as encouraging healthy nutrition, shopping locally and a free-of-plastic lifestyle.
The market houses permanently a creative community of artists and small artisan businesses, such as micro brewery "Pipes", coffee roasters "Lufkin", Vegan Takeaways Lazy Leek and Artisan Bakery & Vows Pizzas.
Around the festive period, you'll find a Christmas craft market here showcasing some of the best local artisan makers. You'll find a variety of unique, beautiful handmade gifts from woodcraft, candles, ceramics and even Welsh fresh local Christmas trees! More information here.