What are you looking for?
Paddleboarding with Stand Up Paddle UK - Part 1
Dale and Darren from Stand Up Paddle UK spent a few days exploring Cardiff's waterfront with their paddleboards, as well as staying in one of the city's swankiest hotels and discovering all that Cardiff Bay's dry land has to offer!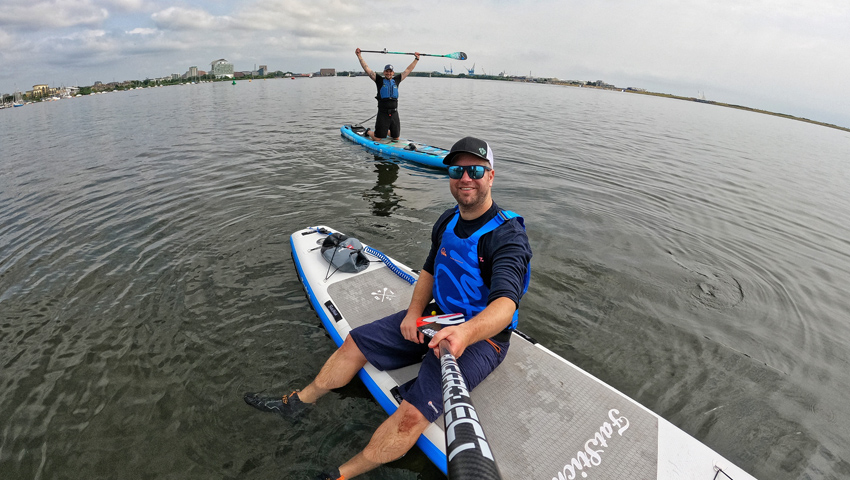 It got to Friday and Darren and I were ready for another SUP adventure. Car packed with Stand Up Paddle Boards and gear and we hit the road – both of us setting off from different locations.
We wanted to check out Cardiff and were drawn to the fact that, despite being a city, it has a wide offering of water sports access. Cardiff hosts CIWW, Cardiff's white water centre and here you can paddle on the local river or try paddle boarding on the lagoon, white-water rafting, and various other water based activities. They even have a surf machine called Indoor Wave.
With my family I left Nottingham at 4pm and the journey was a breeze, driving into Cardiff Bay and arriving at around 7pm. Darren was coming in from Bedfordshire, so an additional hour of travel for him.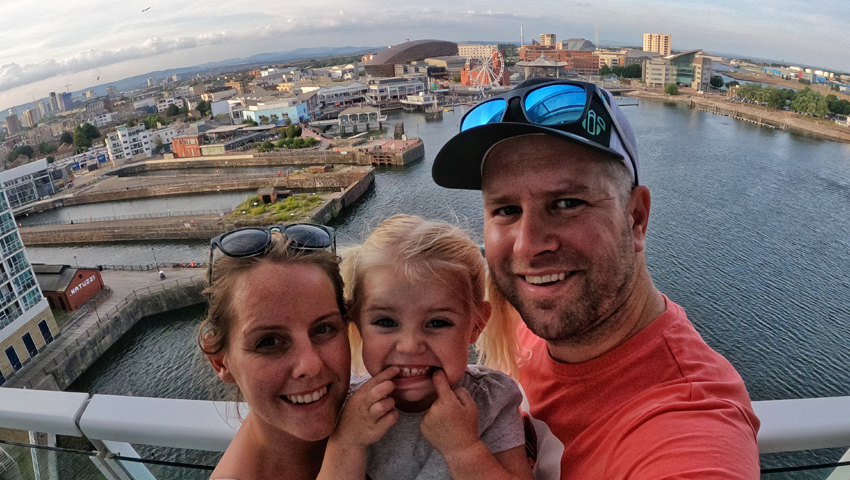 Arriving at the Hotel it was clear to see why this is a 5* hotel. The lobby was quite spectacular and we were greeted by superb hospitality. The rooms at voco were amazing, both had huge views over the bay and what views they were! As we came by car we left our gear in the car but I'm sure the hotel would have stored them for us if needed.
As Darren was arriving later in the day, we took a short walk to Mermaid Quay, a very short distance from the hotel, where there were a lot of restaurants and bars with great water views. We had a wander around and even went on Cardiff's version of the Big Wheel (it's there in the summer months), gaining sights over the Bay during sunset which was spectacular! Then a quick bite to eat and back to the hotel for a good night's sleep. When Darren arrived, slightly later, the smooth check in was greatly appreciated! The rooms at Voco were amazing, both had huge views over the bay and what views they were!
Make sure you check out Part 2 of Darren and Dale's Paddle Boarding weekend in Cardiff!
VLOG – DAY 1
SUPUK visit Cardiff and voco St David's Hotel
STAY IN TOUCH
Sign up to the Visit Cardiff e-newsletter today for exciting Cardiff news, events, special offers, things to do and more from the Visit Cardiff team.