What are you looking for?
THE CITY OF ARCADES
Cardiff, a city of castles and culture, where seven Victorian and Edwardian arcades nestle amongst the biggest names of the high street. Housing over 100 independent cafes, bars and shops right in the heart of the city, the arcades offer a truly unique shopping experience.
Undoubtedly one of Cardiff's finest assets, the Victorian arcades have been attracting shoppers for over a century with an eclectic mix of independent businesses. The arcades give shopping in Cardiff an edge, sitting right alongside our flagship St David's Dewi Sant shopping centre.
Whatever time of year you visit, the arcades are abuzz with people of all ages; see workers flooding Fresh Baguette and Crumbs at lunchtime, Saturday shoppers resting over tea at Barkers, and students getting haircuts and beard trims in the many trendy barbers.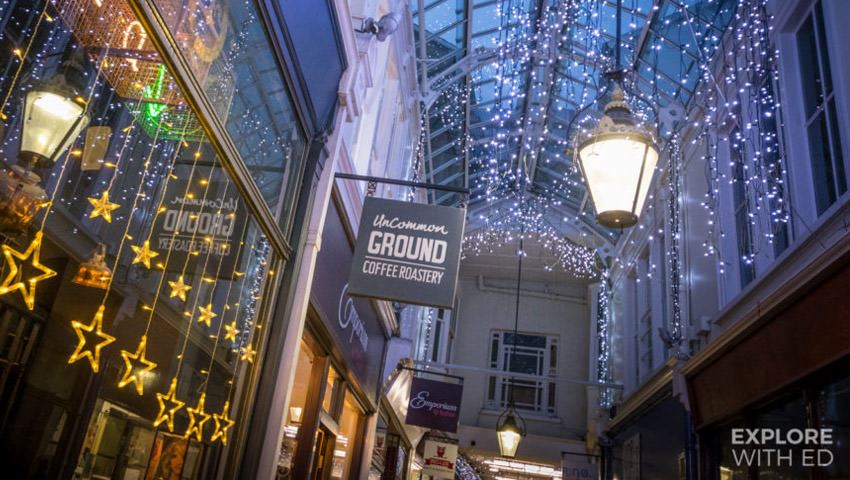 Where to begin?
If you're arriving by public transport you'll likely be within a five minutewalk of Royal Arcade which weaves its way from St Mary's Street to The Hayes. Alternatively you can start exploring from Cardiff Castle by heading through Castle Arcade and onto High Street Arcade.
Christmas in Cardiff Arcades
Most locals will agree that Christmas gives the arcades a magical and nostalgic quality, much like how we imagine a Charles Dickens novel to play out in real life (visit Troutmark Books if you're a book worm). On a dark winter's day the glowing lanterns and twinkling blue lights are incredibly inviting, as is the smell of roasting coffee at Uncommon Ground and Bakestones from Fabulous Welshcakes.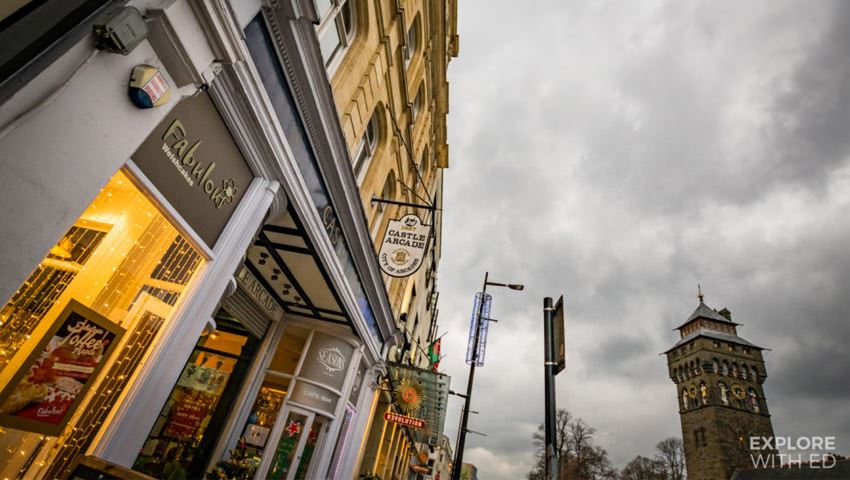 Places to shop
The diverse mix of businesses means that shopping for the whole family is easy and convenient, below are just a few ideas to get you started…
Fashion: Pretty Green, Hobo's Vintage Clothing and Buzz & Co
Celebration cards and crafts: The Pen & Paper, Scribbler, Claire Grove Buttons
Homeware: Harvey Jones Kitchens and Pad Deco
Music, games and electronics: Rules of Play, Camera Centre UK and Spillers Record (the oldest record shop in the world)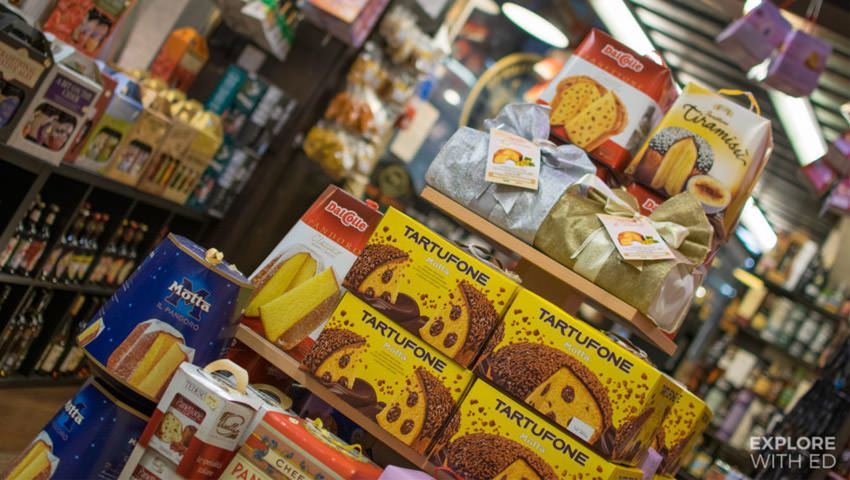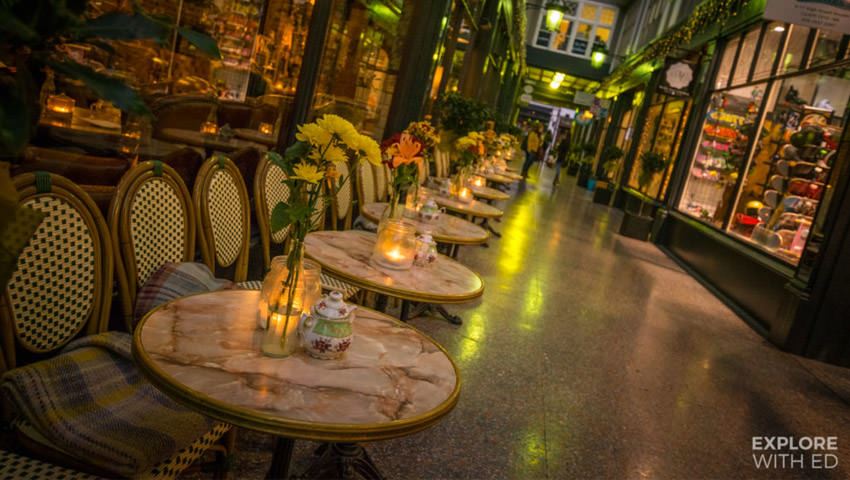 Places to eat
Cardff Arcades have some of the city's best food and drink offerings in a distinctly traditional setting including lovely lunches from Madam Fromage, Bwyta Bwyd Bombai and The Plan. The New York Deli, Nata & Co and Fabulous Welshcakes are ideal options for a quick bite.
James Kosa-Jones, manager of Barker's Tea House (High Street Arcade) shared with us some new additions to their menu, including seasonal teas like 'Christmas Cheer' and flowering teas that'll be cropping up in the New Year. Gift cards for their Afternoon Teas are also a popular choice this time of year. Barkers also has sister businesses in Castle Arcade, Barkers Coffee House and a Gelato bar – together they're one of the most photographed and recognisable spots for dining in the city centre.
Another essential stop off is Wally's Deli and Kaffeehaus, a business that's been thriving in the city for decades. Owner Steve Salamon informed us his new Wally's Liquor pop up in Castle Arcade is the place to go for craft beers, wines and spirits this season. The Deli itself sells worldwide foods from Welsh cheese, cured meats and olives to delectable chocolate, tinned biscuits, stollen and panettone.
---
Jamie is a travel, food and cruise blogger who enjoys sharing great places to eat and experience in Cardiff and beyond through pictures and video. Follow him on Twitter and Instagram. and read his reviews on his website.
STAY IN TOUCH
Sign up to the Visit Cardiff e-newsletter today for exciting Cardiff news, events, special offers, things to do and more from the Visit Cardiff team.