What are you looking for?
VISIT CARDIFF RAINY DAY GUIDE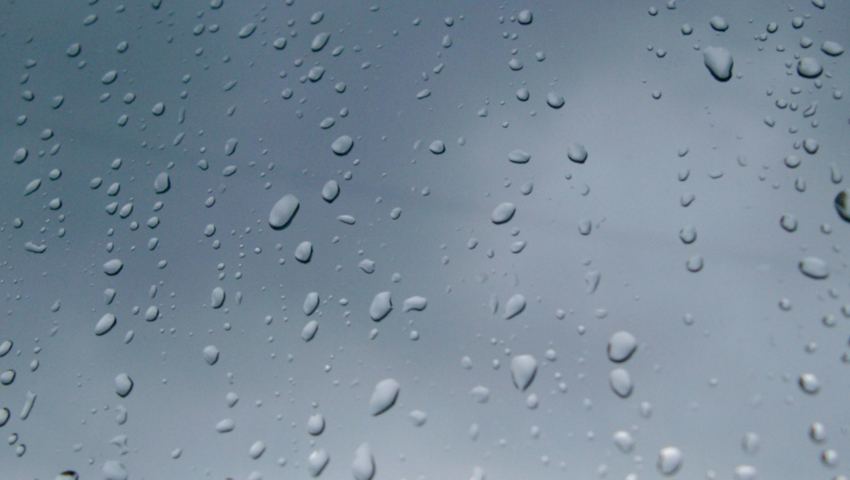 Don't let the rain dampen your day, there's plenty of exciting family activities to get stuck into whilst the weather is wet in Cardiff. There's no excuse to spend it indoors!
Take a look at the list below for some of the best rainy day spots in the City, scroll for entertainment & attractions, educational fun, tours & shopping.
Don't forget – this is only a short insight into the many attractions in and around the City Centre. Check out our See & Do pages for more.
ENTERTAINMENT & ATTRACTIONS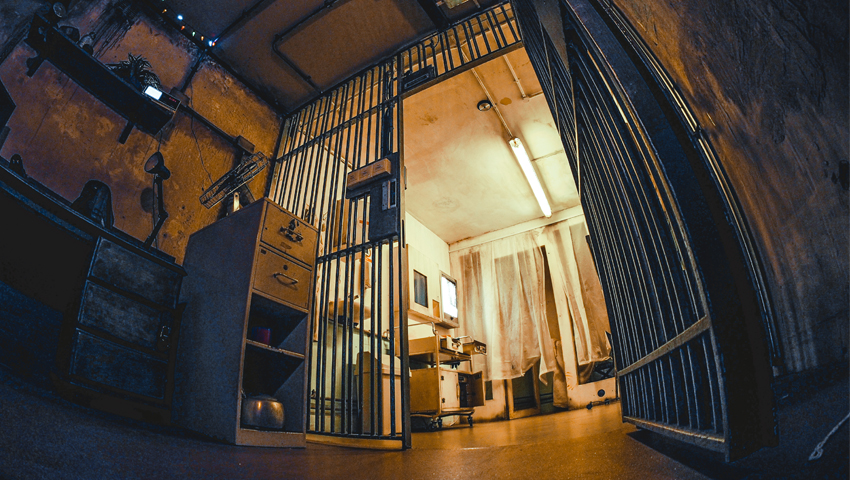 Looking for some brain training on a rainy day? We've got just the thing. Select your theme from 6 immersive game rooms. You'll be given an objective and you'll need to find objects, codes and clues in the rooms.
With 60 minutes on the clock, you'll need to think quick, think smart and work as a team if you want to make it out in time!
Two floors of mesmerising models, marvellous machines and mind-boggling interactive displays: launch a rocket, try your hand at virtual surgery, experience a real-life earthquake and even feel the force of a hurricane!
There's something for all ages to discover and enjoy, with over 100 exhibits linked to five key themes:  space, the environment, chemistry, biomedical science and world issues.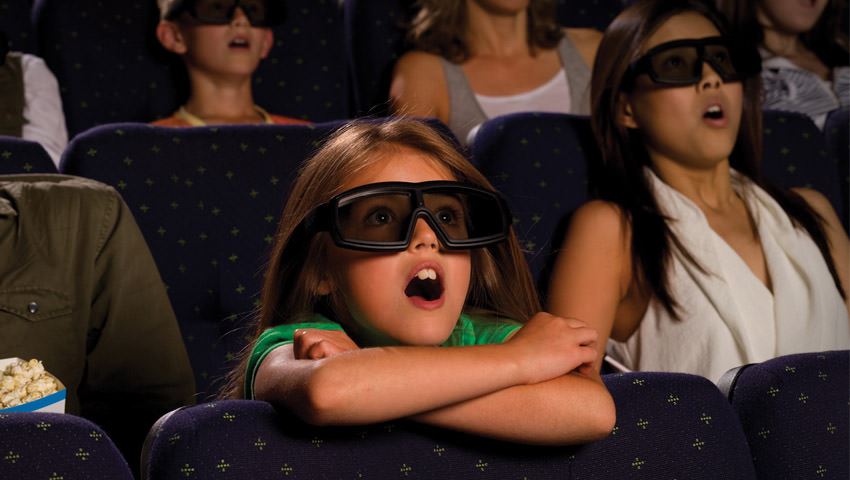 If you're looking for the home of indoor fun you've found it! The Red Dragon Centre in Cardiff Bay is the City's ultimate entertainment destination combining great dining and activities all in one place. Best of all it never rains!
Inside you'll find a state-of-the-art ODEON cinema home to the only digital IMAX screen in South Wales, a 26-lane Hollywood bowl with an awesome arcade area, a 24-hour Grosvenor Casino complete with a plush sports lounge, and a 20,000sqft Simply Gym!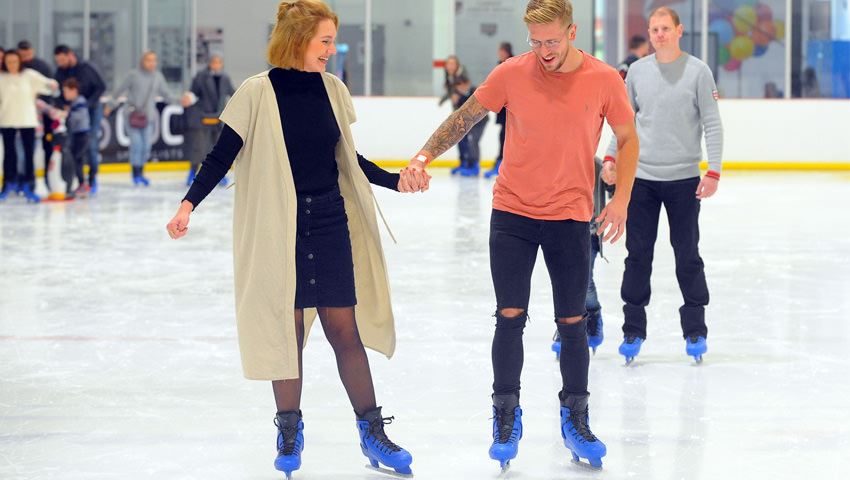 There are public sessions to cater for anyone and everyone, these include students, silver skaters, toddlers and lastly evening sessions, for those who like to wind down after a busy day in work or school.
Ice skating is the perfect day out for family, friends or even your date where you can enjoy some fun on the ice. Remember, ice is the great equaliser – everyone falls!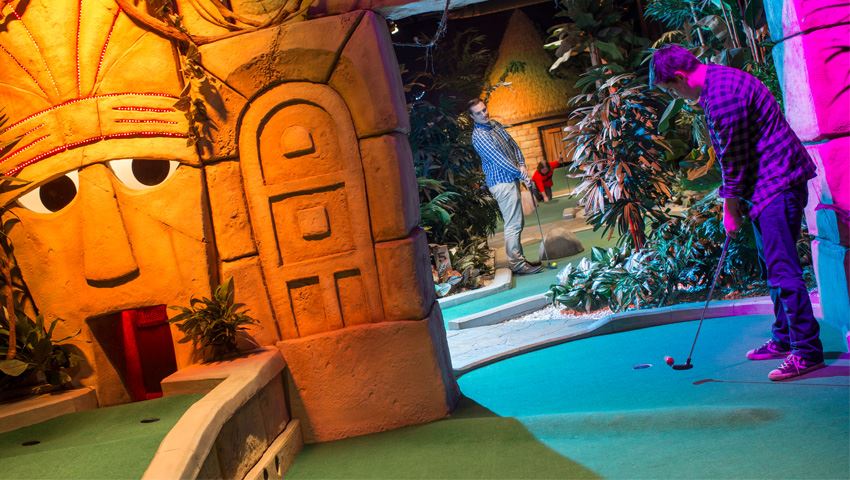 Swing by for an epic mini golf adventure with two indoor, 18-hole courses, plus cracking coffee, tropical cocktails and tasty jungle grub.
Tackle the Tropical Trail and navigate your way through the rainforest, visiting Grandma Oak along the Mystic River, chatting with cheeky toucans and listening out for our singing barbershop frogs during your stay at The Pitz Bug Hotel. Or maybe you'll brave the magic of the Ancient Explorer, with its crumbling temples and scenic views. Learn all about the Legend of the Technicolour Toco Toucan Temple as you navigate your way around. The Sacred Mask can't wait to meet you, but try and not wake Cheif Slumber!
CARDIFF INTERNATIONAL POOL & GYM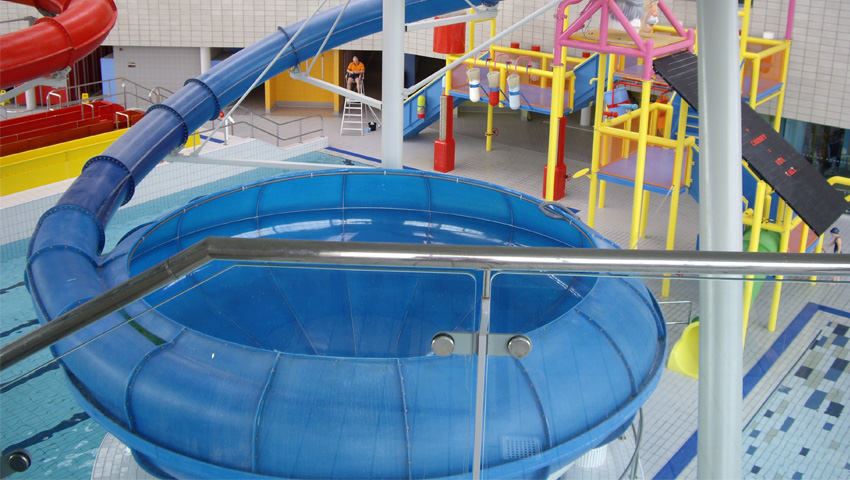 A fantastic facility situated in the heart of Cardiff Bay, which will provide hours of fun for all the family. It boasts an exciting Leisure Pool which comprises of Flumes, Space-Bowl and Lazy River; all guaranteed to get you in a spin! We also have a toddler play structure and slide for our mini swimmers!
Then when its time to relax; enjoy the Health Suite complete with Sauna, Steam Room and Spa Bath, followed by a coffee of your choice in the friendly onsite Cafe.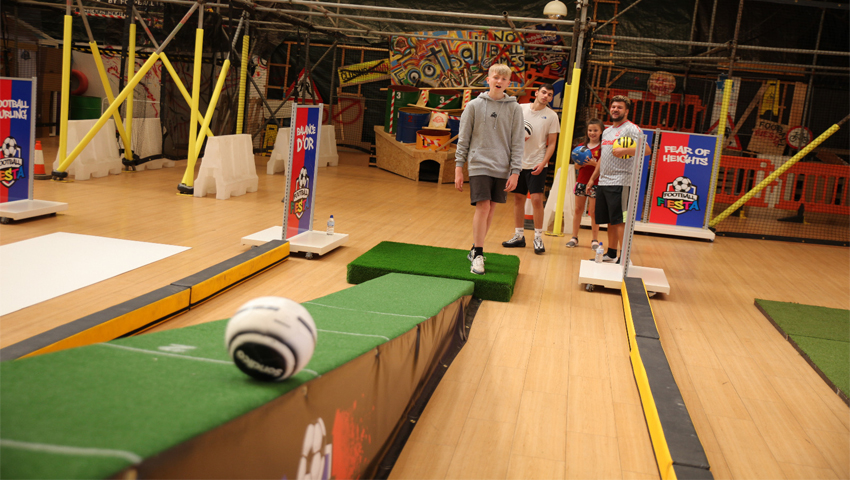 The world's first indoor Football Fan Park. Designed by the experts in the delivery of Fan Parks to the biggest clubs and events worldwide and the first permanent venue is now open in Cardiff.
With over 20 different games and activities – from Speed Shot Radar to Football Pool, Crossbar Challenge to Balance D'Or and loads of photo opportunities – there is definitely something for everyone.
Located within beautiful parklands at the heart of the capital. At once a Roman fort, Norman stronghold and Victorian Gothic masterpiece, Cardiff Castle's walls and fairy-tale towers conceal 2,000 years of history.
For a small additional fee you can follow in the footsteps of the Bute family, accompanying one of our expert guides on a fascinating and informative tour of the spectacular Victorian living quarters. The tour lasts for approx. 50 minutes and is essential if you're looking to delve a little deeper in to the history of this amazing building.
Ever wondered how sound effects are added to your favourite podcasts? Or what it's like to read the news? Join the friendly guides for an exclusive behind-the-scenes tour of BBC Cymru Wales. Visit the state-of-the-art television and radio studios to discover the secrets of making BBC programmes.
On your journey you will:
Visit one of the largest BBC newsrooms, packed with cutting-edge technology including augmented reality, virtual reality and robotic cameras
Take a sneak peek at TV galleries and other broadcast facilities
THE NATIONAL MUSEUM OF CARDIFF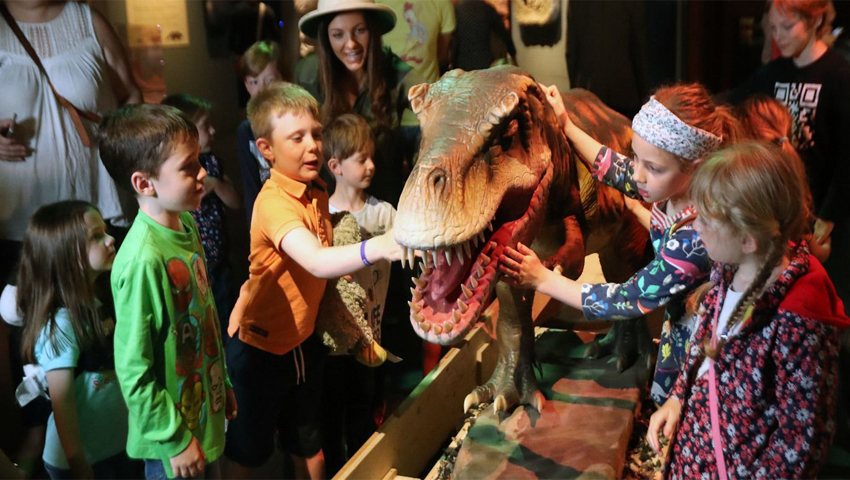 Situated in the heart of Cardiff's elegant civic centre and houses world class art and natural history, including Wales's national art, natural history and geology collections, as well as major touring and temporary exhibitions.
If you want to stand and stare, there's plenty to please your eye – from Impressionist paintings to gigantic dinosaurs. For exploring you can pick up a range of gallery trails to guide you around the Museum. With a busy programme of exhibitions and events, we have something to amaze everyone, whatever your interest – and admission is free!
THE ROYAL MINT EXPERIENCE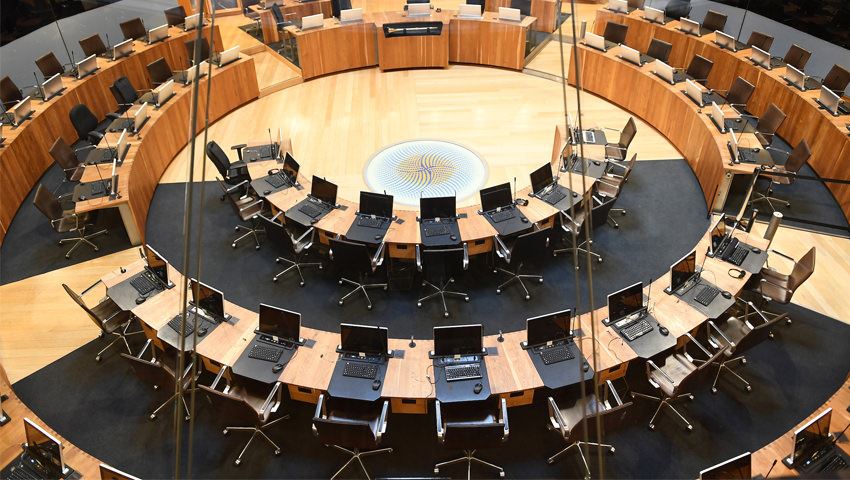 t houses the Welsh Parliament for Wales' Siambr (debating chamber) and Committee Rooms, all of which have a public gallery to allow members of the public free access inside to take an interest in the discussions that help shape their lives as well as hosting world class exhibitions and events throughout the year.
The Senedd is completely transparent at public levels with a café and a shop on the upper level when once through security, the public can enjoy a nice cup of tea and a Welsh cake while looking at the literature and craft gifts available from all over Wales.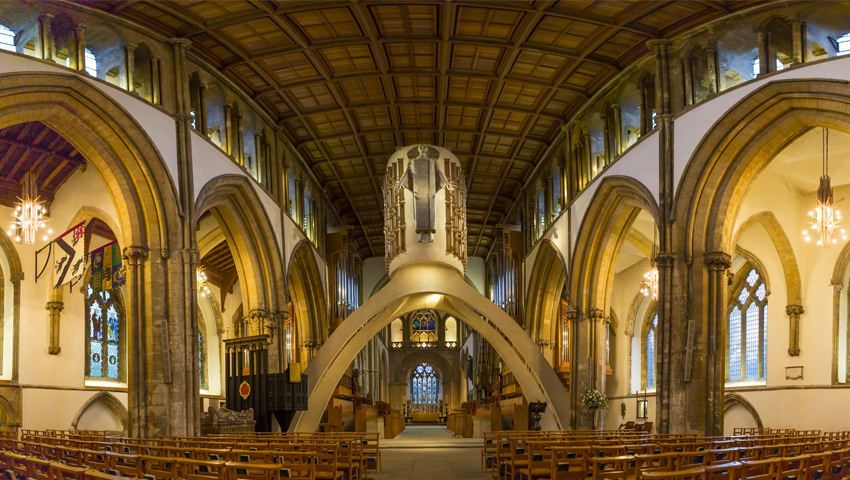 The Cathedral Church of SS Peter & Paul, Dyfrig, Teilo and Euddogwy is the mother church of the Diocese of Llandaff and stands on one of the oldest Christian sites in Britain.
The Cathedral lies in the ancient "City of Llandaff" much of which is now a conservation area. Despite being surrounded on all sides by the bustling modern city of Cardiff, the Llandaff conservation area remains comparatively unspoilt and surprisingly tranquil.
Located in the heart of the Welsh capital, St David's Cardiff is Wales' leading shopping destination. With over 40 million shoppers pouring through the doors each year, St David's has put Cardiff city centre firmly on the map as one of the best retail hotspots in the UK.
With over 180 shops, cafes and restaurants to explore, St David's is the ideal destination for a day out – whether you're looking to entertain the family, treat yourself to lunch or dinner with friends, or find that perfect piece for your wardrobe.
THE VICTORIAN AND EDWARDIAN ARCADES
Undoubtedly one of Cardiff's finest assets, the Victorian arcades have been attracting shoppers for over a century with an eclectic mix of independent businesses. The arcades give shopping in Cardiff an edge, sitting right alongside the large new shopping center's like St David's Dewi Sant.
Whatever time of year you visit, the arcades are abuzz with people of all ages; see workers flooding Fresh Baguette and Crumbs at lunchtime, Saturday shoppers resting over tea at Barkers, and students getting haircuts and beard trims in the many trendy barbers.