With the evolving situation with the coronavirus (COVID 19), and to get the most up to date information, please visit the venues and events specific websites or see our coronavirus (COVID 19) page for news and updates.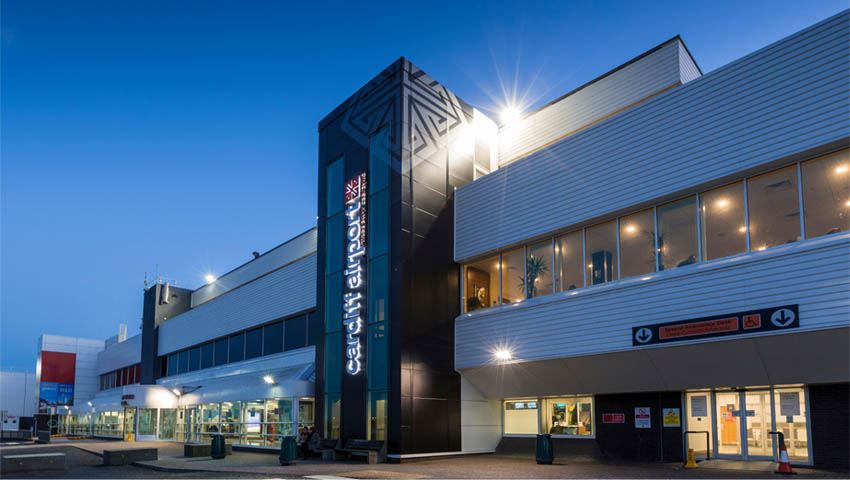 Cardiff Airport is the national airport for Wales, welcoming over 1.66 million passengers a year, with over 50 direct routes available and a further 900+ destinations accessible via connections at hub airports, including Amsterdam Schiphol, Doha, Dublin and Paris Charles de Gaulle.
The Airport is located in the Vale of Glamorgan, 13 miles to the west of Cardiff. Customers can travel to and from the airport easily by public transport. A direct train operates between Cardiff Central and Rhoose Cardiff International Airport, or passengers can take the Cardiff Airport Express Bus service (T9) which departs from directly outside the terminal up to three times and hour.
Find out more at cardiff-airport.com or follow @Cardiff_Airport on social media for the latest updates.
PARKING
There is an on site car park available. Please visit the Cardiff Airport website for prices and availability.
BY BUS
Cardiff Bus X91 service. The Cardiff Bus service X91 operates between Cardiff Central station and Cardiff Airport every hour during the day from Monday to Saturday and every two hours on Sundays. The bus journey takes approximately 35 minutes from Cardiff Central to the airport. T9 Service Operating every 20 minutes throughout the day. Catch the bus from Cardifff Bay, Canal Street, or Cardiff Central Railway. This service is free on a Saturday.
BY TRAIN
A rail link connects Rhoose Cardiff International Airport Station to Cardiff Central and Bridgend. Trains run every hour from Monday to Saturday and every two hours on Sundays. A complimentary shuttle bus service is available for passengers with a valid train ticket, which connects with all trains to carry passengers on the short journey to the airport terminal. Full facilities are available for passengers requiring special assistance.
Telephone
+44 (0)1446 711111
Address
Rhoose Barry South Glamorgan CF62 3BD Wales