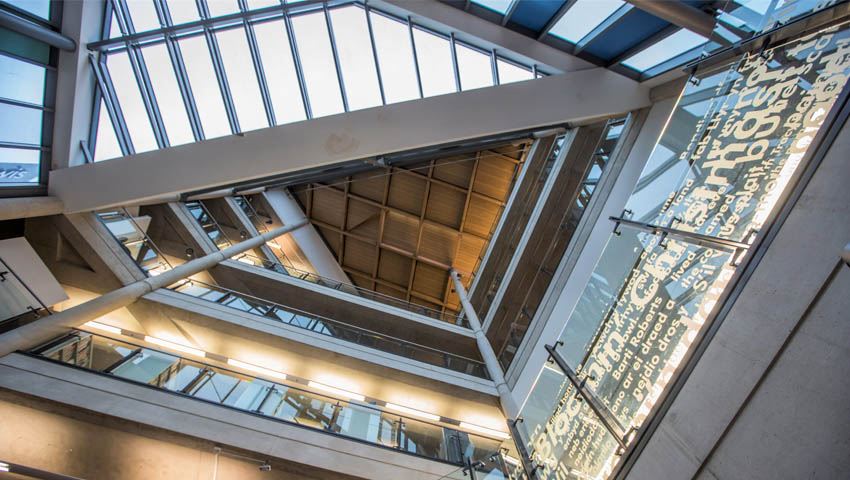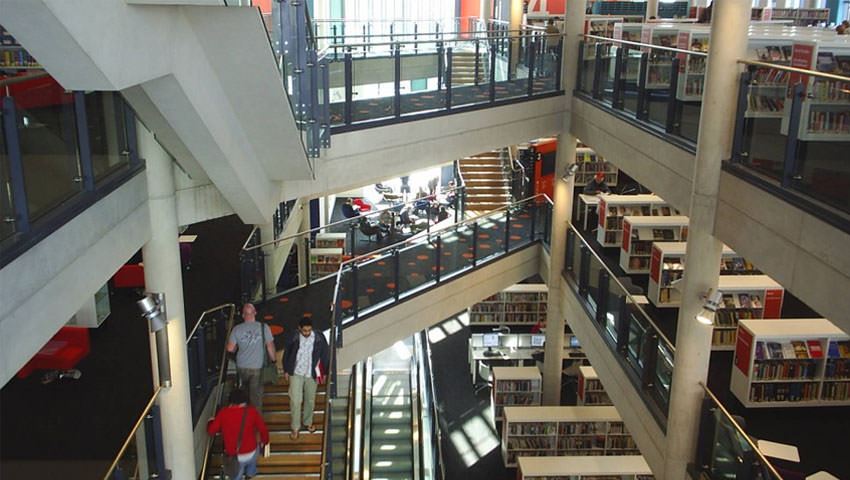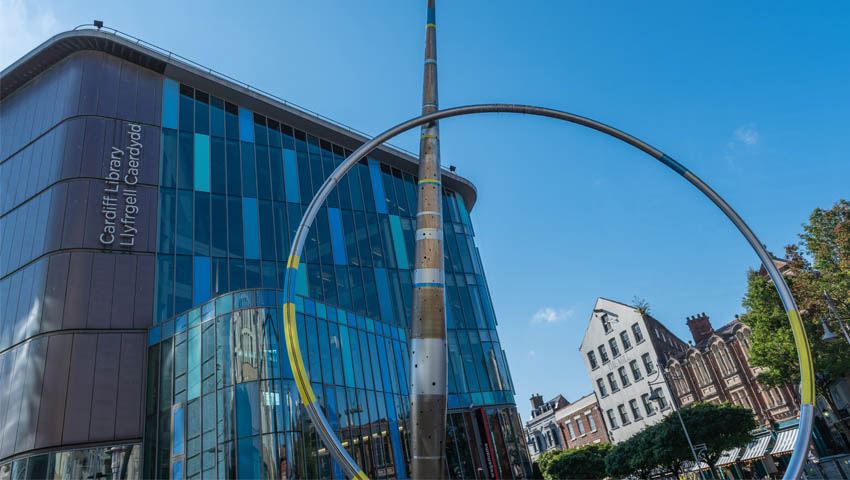 Cardiff's award-winning library is an exciting place to read, learn, relax and enjoy the atmosphere at the centre of one of Europe's fastest growing cities. It is one of the city's most sustainable and iconic buildings, achieving the highest ratings for sustainable development, energy and water efficient services.
Central Library Hub is located at the lower end of the Hayes in the city centre, near the Marriott Hotel and a short-walk from a number of cafes and restaurants.
Central Library Hub offers free Wi-Fi throughout the building, study spaces on every floor and an exciting Digital Floor. The Digital Floor has 75 free to use computers with up to date software packages, a tablet bar offering 10 free to use tablets, a plasma wall with news, updates and library content and a 3D printer.
PARKING
The closest place to park is the John Lewis car park, which is located just across the street, behind the library.
BY BUS
You can get to the library using most buses as it is located at the heart of the city. We recommend tourists use the number 6 bus.
BY TRAIN
The Library is 5 minutes walking distance from Cardiff Central Station
Telephone
+44(0)29 2038 2116
Email
centrallibrary@cardiff.gov.uk
Address
The Hayes Cardiff CF10 1FL Wales