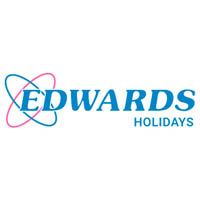 Edwards Coaches as we now know it started in 1925 when George and Cyril Edwards purchased a 1920 Spa Charabanc and began transporting day trippers to the seaside and races.
Since then we have steadily grown and now operate 300 vehicles within our fleet, transporting over 55,000 passengers to the UK and Europe.
Edwards has many arms to its business including a local bus service, Coach Hire, Group Holidays and its Education and Youth Tours department.
Edwards has a long history in South Wales, dating as far back as the late 1800s. We've been providing award winning coach tours and holidays since 1925 and our passion has only increased with time.
With many tours and day trips departing from Cardiff, we're guaranteed to have a trip that gets you excited! Our Cardiff Travel Shop is filled with our expert Travel Advisors to help you get the most out of your break, whether it's a day out at Oakwood or a few days away in London.
If you fancy going further afield not only do we have great European tours but we also have a bureau de change with excellent rates and the option to buy back your currency when you return!
For those living in the surrounding areas, our popular 400 bus service is a convenient and economical way to access the city centre and the many attractions it has to offer.
For more details on our tours and services visit edwardscoaches.co.uk
Email
marketing@edwardscoaches.co.uk