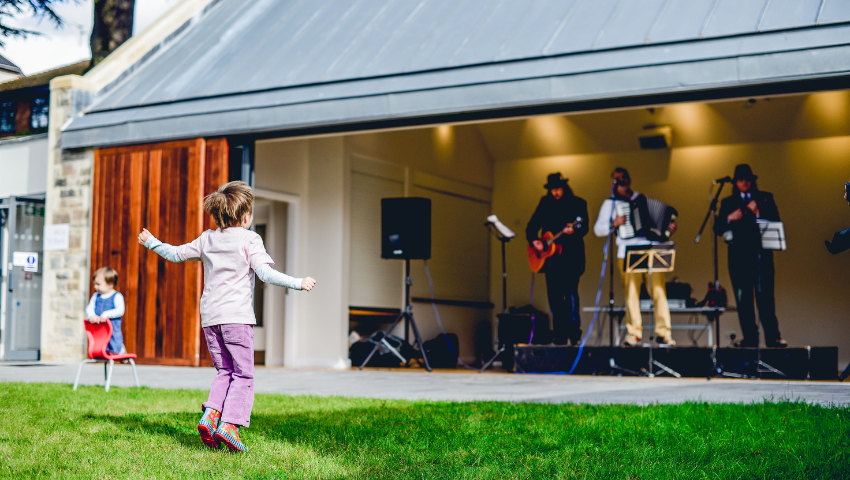 Saved by the community, the 170-year-old house has undergone essential refurbishments and the grand rooms, including the historic Reading Room, are now open to visitors. Upstairs, visitors can experience a permanent heritage exhibition, "This House is a Stage", an experiential walk-through audio drama which brings local history to life in the form of a dramatic rendition of the rise and the fall of the Insoles, a family of coal-owners and shippers who used their wealth to build Insole Court as a domestic reflection of Cardiff Castle. Insole Court also has a restored Stable Yard with rooms available to hire for community, business and private functions, and the Potting Shed Café which serves freshly baked cakes, brunch and lunch 7 days a week.
The restoration and renewal of Insole Court is the culmination of 30 years of community campaigning. After decades of uncertainty, the once derelict mansion and outbuildings have reopened to the public and have quickly become an important addition to Cardiff's cultural landscape.
Since the site reopened in 2016, Insole Court has welcomed thousands of visitors from across the city and beyond. Public events such as concerts, film screenings, market days and heritage tours have made the mansion and gardens a new destination for both tourists and Cardiff residents.
The exceptional room-hire facilities offer both corporate and community customers 21st century facilities in a unique, Victorian setting. Whether visiting the impressive mansion, wandering the ornate gardens or popping in to its charming café, Insole Court has become a must-see attraction, a valuable community asset and a shining example of heritage-led regeneration.
DIRECTIONS
55 Fairwater Road, Llandaff