What are you looking for?
CARDIFF, A DOG FRIENDLY CITY
When you have furry friends, it can sometimes be hard to find things to do with them in tow, but how could we possibly leave them at home when there is a whole city of pup friendly things to enjoy?
Meet Teddy and Norman, my two Pomeranians. When they are not partaking in a Tom and Jerry style hijack of each other's snacks they love to get out with me to explore Cardiff. It just so happens that this is a city of dog lovers, so they are never short of a free treat or two!
If you are looking to explore Cardiff with your four-legged friend then you really are in for a treat.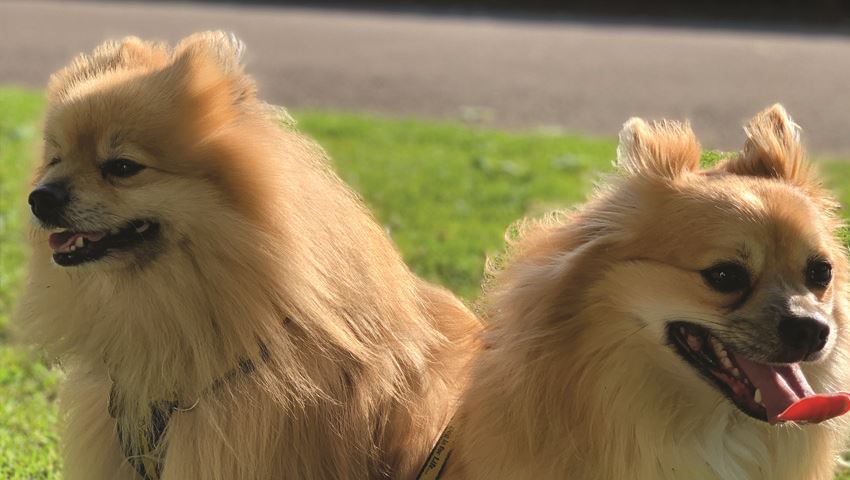 Rise and Shine!
They say having children ruins your lie-ins for life. Try looking after Norman for a weekend. He is up like clockwork at 7am looking for morning belly rubs. At least it's a great excuse to go to one of our favourite breakfast spots in Cardiff – The Early Bird Café. In-house baked breads and pastries, freshly brewed coffee and a brunch menu that rivals the best of them. The boys are welcome both inside and in the outside patio area. Oh, and they officially have their first victim of the day, one of the chefs brings them some freshly cooked sausage. At least it keeps them busy whilst we tuck into our brekkie and we can't possibly leave without grabbing a freshly made strawberry cheesecake doughnut.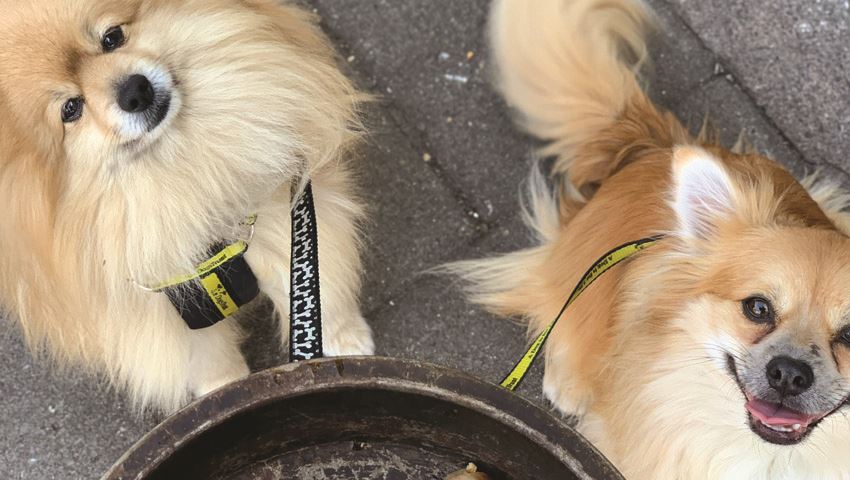 Time to walk off breakfast
Cardiff boasts over 330 parks and gardens so we are never short of spots for walkies. Teddy's favourite is Llandaff fields for one reason; there is always a picnic or two that he can gate crash. It is also my favourite because it means we can wander over to Kings Road Yard on a Saturday to enjoy the Pontcanna Farmers Market offering fresh local produce. Rain or shine, there is somewhere to perch with the dogs in tow at Kings Road. We get caught by the infamous Welsh downpour and dive into Kemi's Pontcanna across the road with two rather soggy pups.
Owners, Kemi and her son Pat, serve up organic and local produce. Their baked goods cabinet is always heaving with fresh cakes, pastries and vegan treats. Their raw snickers bar might not sound indulgent but it is one of the best treats in the city. The boys spend the entire time with the puppy eyes working full time but I manage to avoid any of the customers losing their lunch to two mischievous Poms!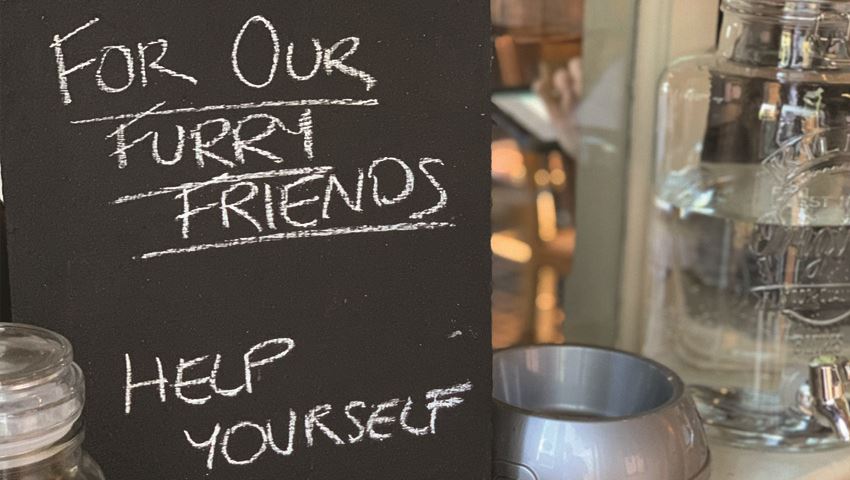 Pups & Pubs, What's not to love?
I may be a Londoner but the 'Diff sure does know how to do a pub. We wander down Cathedral Road and there are endless dog-friendly options; The Halfway, Pontcanna Inn and Brewhouse & Kitchen are all dog friendly and all offer up some tasty dog treats. It is just enough to keep the boys distracted whilst we have a quick pint of Haka'ed off in Brewhouse. With the Rugby World Cup just around the corner, how could we not choose this beer inspired by the 1905 game vs New Zealand? In a bid to intimidate the undefeated All Blacks team with their fearsome haka, Teddy Morgan led the team in singing Hen Wlad Fy Nhadau and of course, It didn't take long for the 47,000 spectators to join in. In the land of song, you are never short of two things: a hymn and a good Welsh beer.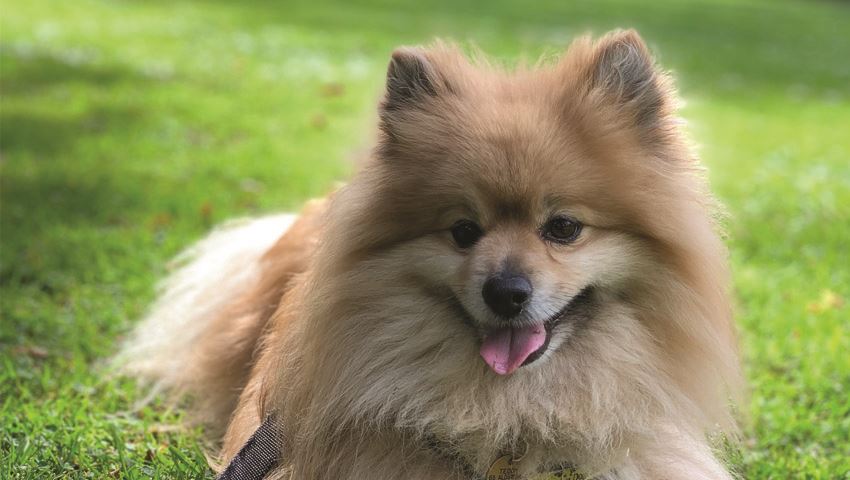 Pampered Pooch
Castle Arcades boasts over 150 years of Welsh retail history and with it, no shortage of independent businesses to stop at with your pooch. We opt for Science Cream, Wales' first and only liquid nitrogen ice cream parlour. Even Teddy and Norman look mesmerised by the smoke clouds tumbling out of the mixers; it could also be the pecan caramel ice cream taking their fancy. I feel guilty for making them watch me scoff my dessert but luckily a quick trip down to Cardiff Bay means we can stop at Cadwaladers, an ice cream parlour offering up more than just spectacular views of the sea. They also sell frozen yogurt made especially for dogs!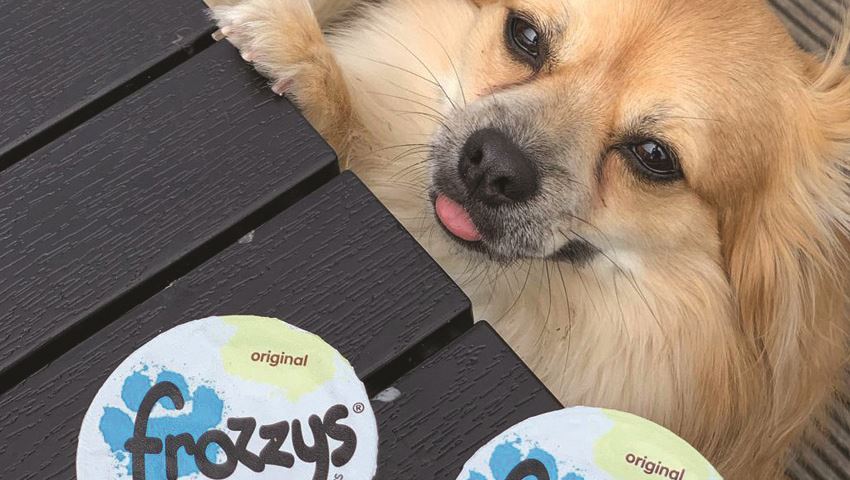 Bedtime
With a busy day under our paws, it is time for us to retire back to our home in Canton but there are plenty of hotels in the city that welcome pets. The Mercure and the Novotel are great central hotels that warmly welcome your furry friends for a small cost. Accompanied by a well-behaved human of course.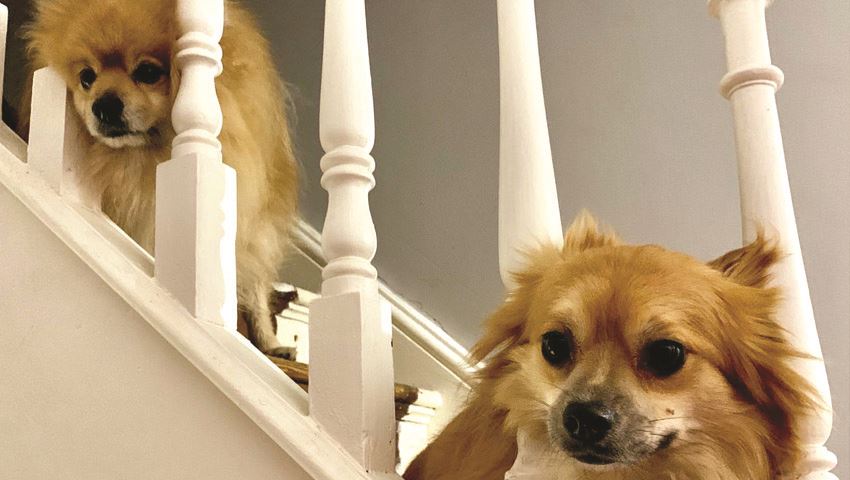 ---
This guest blog post has been written by Cassie, otherwise known as 'Proper Lush'. Cassie is a fantastic local blogger who knows everything there is to know about Cardiff; for insider info and top tips be sure to follow them on social media and visit their website.
STAY IN TOUCH
Sign up to the Visit Cardiff e-newsletter today for exciting Cardiff news, events, special offers, things to do and more from the Visit Cardiff team.