What are you looking for?
How Old is Old?
Guest blog from Transatlantic Storytelling. Tristan Russell, a student at Ball State University, gives a visitor's perspective on Cardiff's history.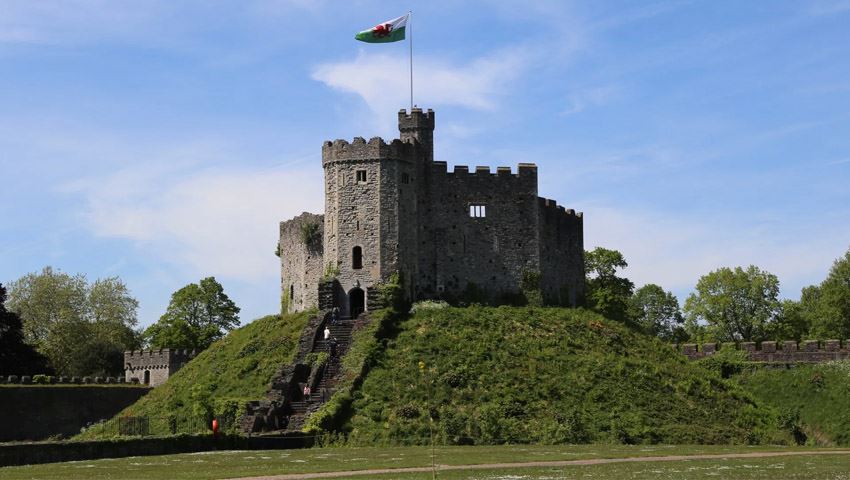 When we took off from the Indianapolis Airport on Feb. 26, 2020, I thought I was ready for our Transatlantic Storytelling trip.
I had packed enough clothes for 15 days (even though the trip would only last 12), had all the camera gear I could imagine using and even got into the right mindset for a full day of flying across an ocean.
Of course, by the end of our first day in Cardiff, I realized there were just some things you can't prepare for.
Walking through the streets of Cardiff fills you with a sense of history that I had never experienced. My hometown of Naperville, Illinois, has a well managed historical society that preserves some of the old buildings in our town.
The oldest buildings we have were built in the mid-1800s, so you can imagine my shock when we visited the Cardiff Castle on our second day.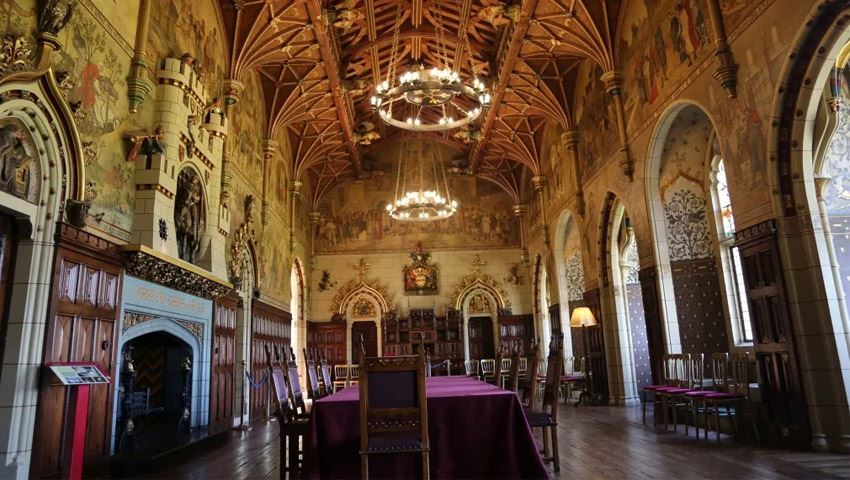 The banqueting hall, or dining room, was simply immaculate inside Cardiff Castle from its wood carvings to gold finishes. Take a look at the angels in the ceiling, too.
With 2,000 years of history within its walls, the Cardiff Castle was instantly the oldest building I had ever set foot in. The Roman fort was built near the end of the 50s AD, on a strategic site with access to the sea.
To think of all the things those walls have seen still gives me goosebumps. The idea that one building has watched over the city of Cardiff as it has transformed from a small town into the capital of Wales is incredible.
Even wilder to think about, Cardiff Castle largely escaped enemy action during World War II. The outer walls were used as air-raid shelters, capable of holding nearly 2000 people. The walk through those was solemn.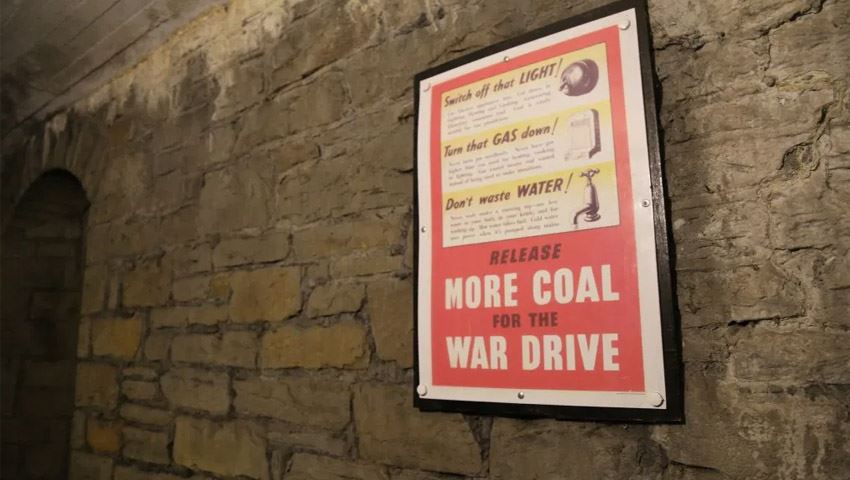 Walking through the outer walls of the castle, you couldn't help but be transformed in time.
Coming from America, we don't learn a whole lot about the Middle Ages in school. I think most kids probably think history started in 1776 when America declared its Independence.
In fact, it's easy to forget that so much of this ancient history really happened when we have no exposure to it back home. Walking through the castle completely opened my eyes to all of it.
Not only is that site home to the Castle, it's also where the former residence of the Bute family is. The meticulous details that went into that house were astonishing.
The lordship was held by the Bute family from 1776 until 1947, when the Castle was given to the City of Cardiff.
The Bute family was largely responsible for the growth of Cardiff into what once was one of the greatest coal exporting ports in the world.
Every room we walked into was somehow more lavish and expensive than the last. More than that though, you can see the love and care that went into perfecting the castle and turning it into a spectacle.
The trip to the castle gave me this feeling I was a small piece in something so large. To be able to walk down the street and see buildings next to each other that were built hundreds of years apart felt so special.
The entire city of Cardiff feels like a celebration of how far humanity has come over the last thousand years.
That feeling never went away throughout the entire trip. I was constantly bombarded by little pieces of information that blew my mind, while the citizens of Cardiff just shrugged them off like it was normal.
I asked Matthew Leon, one of the former students from Cardiff Met who we were working with, what he would define as "old" and he told me anything from over 500 years ago.
Anything from earlier than the 50s is ancient to me! It made me incredibly jealous to be able to have that much history available wherever you go.
I've thought about that question for a long time. It's interesting to me how our culture in America seems to constantly be moving forward while there is a greater appreciation for the past in Wales.
But at the same time, having so much history around you at all times can cause you to brush a 500-year old building off as "no big deal".
One of the best parts of traveling is how it allows you to gain a new outlook on the world you live in. Even though nothing has changed in the world since I've returned (aside from a massive pandemic) I'm starting to view it differently.
I like to think I have a much greater appreciation for Welsh and British culture now, but also for my hometown. And if nothing else, I now have a unique perspective on what "old" really means to me.
ABOUT THE AUTHOR:
Tristan Russell
Tristan Russell is a student at Ball State University and a student producer for Ball State Sports Link. Follow @_tristanrussell on Twitter.
Transatlantic Storytelling is an immersive learning, global storytelling project between students at Ball State University in Muncie, Indiana and Cardiff Metropolitan University in Cardiff, Wales.
STAY IN TOUCH
Sign up to the Visit Cardiff e-newsletter today for exciting Cardiff news, events, special offers, things to do and more from the Visit Cardiff team.