What are you looking for?
FAMILY ADVENTURE ACTIVITIES IN CARDIFF
FAMILY WHITE WATER RAFTING AT CARDIFF INTERNATIONAL WHITE WATER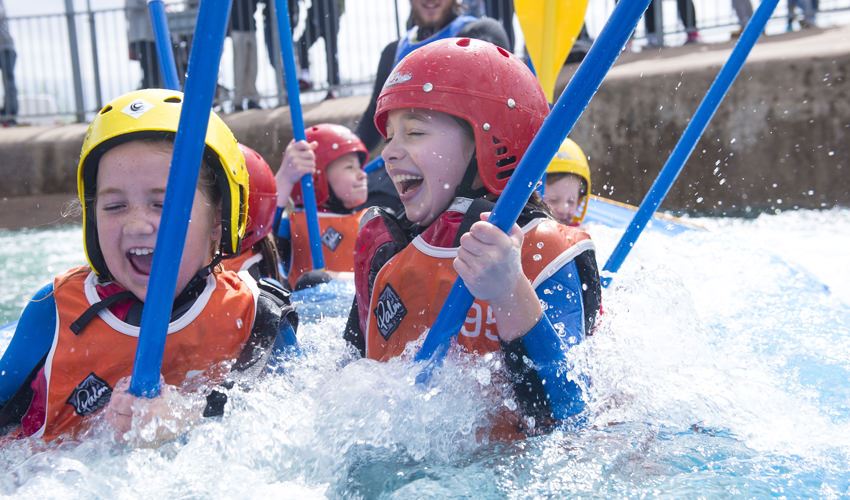 Ride the rapids 'en famille' with CIWW's two-hour family rafting experience in the purpose built white water course. One of only two Olympic standard on-demand white water courses in the UK, Cardiff International White Water is a premier location to experience the thrills and spills of the course, at a family-friendly speed. Family rafting sessions take place at a lower water level than the full white water experience, so that younger member of the family can have fun at a more child-friendly pace.
So grab your parents, grandparents, aunties, uncles, cousins and friends and fill a family raft of six, for an adventure you'll talk about for years to come!
STAND UP PADDLE BOARDING AT CARDIFF BAY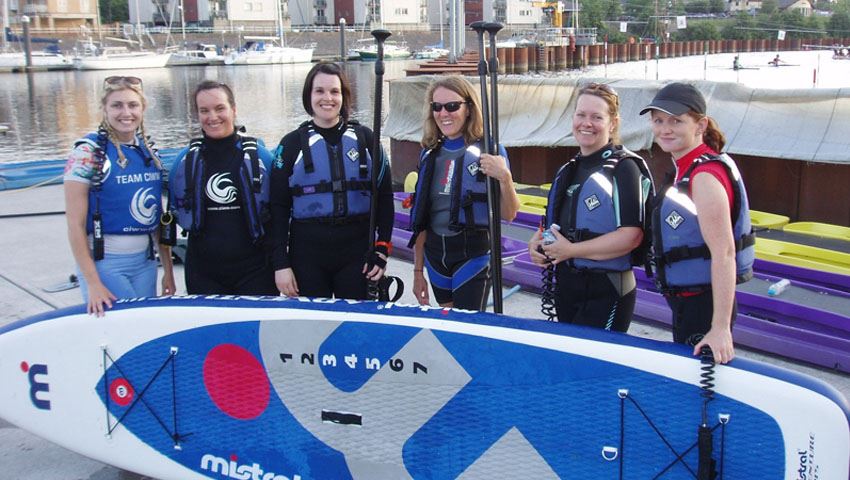 Never better than on a calm, warm summer's day, stand up paddleboarding or 'SUP' as it's better known is a great family activity for those looking to learn a new skill and get out on the open water. Let the kids have fun whilst getting some exercise they won't even realise they are doing, and watch their confidence grow as they progress from kneeling to standing. SUP is also a great base to build upon children's paddle skills, and will set them in good stead for most paddle sports.
If you think your kids should be introduced to SUP before you all head out together, then CIWW offer the introductory SUP Kids course throughout the summer holidays – covering technique and water safety to help them gain confidence and get to grips with the basics.
CLIMB, PLAY, AND LEARN AT ST FAGANS NATIONAL MUSEUM OF HISTORY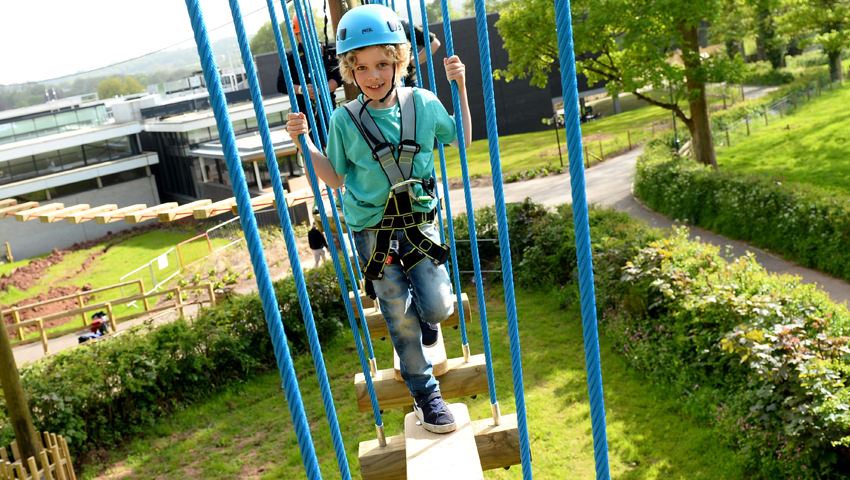 Explore Wales from Celtic times to present day at St Fagans National Museum of History. Since 1948, over 50 original buildings from different historical periods have been re-erected at the Museum. Traditional crafts and activities bring St Fagans alive in workshops where craftsmen still demonstrate their traditional skills.
Little ones can explore Yr Iard, a brand new play area designed by artist Nils Norman, and inspired by the Museum's historic buildings. Brave visitors can choose to tackle CoedLan, an exciting new high ropes course perched in the beech trees at the Museum. Climb, swing, balance and wobble your way through the trees, and see the sights of St Fagans from above, before zipping back down to earth.
ROCK CLIMBING AT BOULDERS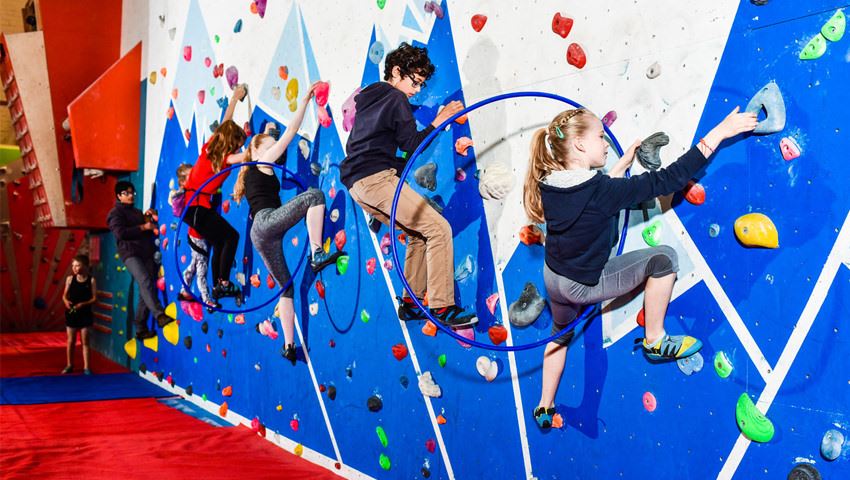 Boulders Indoor Climbing Centre is a fantastic outing for the whole family that's guaranteed to pack your day with adrenaline and adventure!
Never climbed before? It doesn't matter! No experience is necessary. Under the guidance of qualified instructors, you will step outside of your comfort zone in a safe and controlled environment. All equipment is provided – just bring your spirit of adventure and a willingness to challenge yourself. Boulders specialises in introducing people of all abilities in to this vertical world in a fun, safe and inclusive way!
MINI GOLF AT TREE TOP ADVENTURE GOLF
Swing by for an epic mini golf adventure with two indoor, 18-hole courses, plus cracking coffee, tropical cocktails and tasty jungle grub.
Tackle the Tropical Trail and navigate your way through the rainforest, visiting Grandma Oak along the Mystic River, chatting with cheeky toucans and listening out for our singing barbershop frogs during your stay at The Pitz Bug Hotel. Or maybe you'll brave the magic of the Ancient Explorer, with its crumbling temples and scenic views. Learn all about the Legend of the Technicolour Toco Toucan Temple as you navigate your way around. The Sacred Mask can't wait to meet you, but try and not wake Cheif Slumber!
Whichever route you choose, don't forget to step up to the challenge on the bonus 19th hole (if you're feeling lucky).
ICE SKATING AT VINDICO ARENA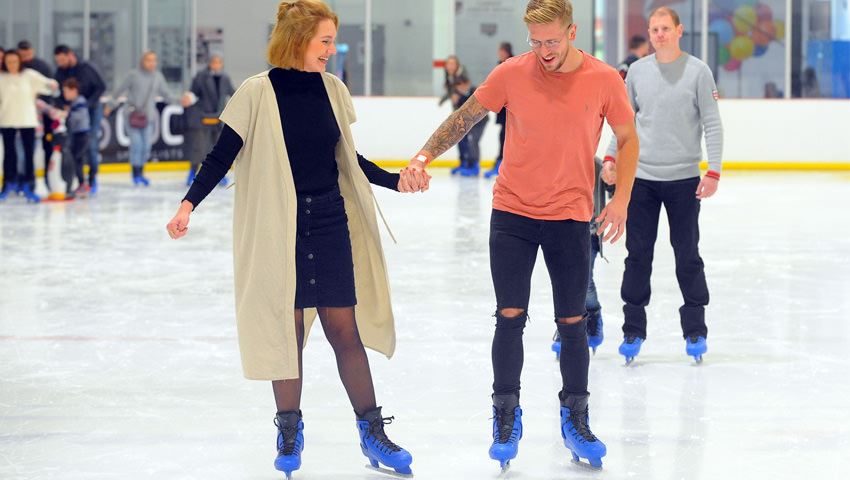 The Arena is open for public skating all year round – ice skating isn't just for Winter!
There are public sessions to cater for anyone and everyone. Ice skating is the perfect day out for family, friends or even your date where you can enjoy some fun on the ice. Remember, ice is the great equaliser – everyone falls! Afterwards, why not unwind and head to The Grazing Shed to enjoy a super tidy burger meal? The perfect way to relax after your skate.
SWIM, SLIDE, AND PLAY AT CARDIFF INTERNATIONAL POOL AND GYM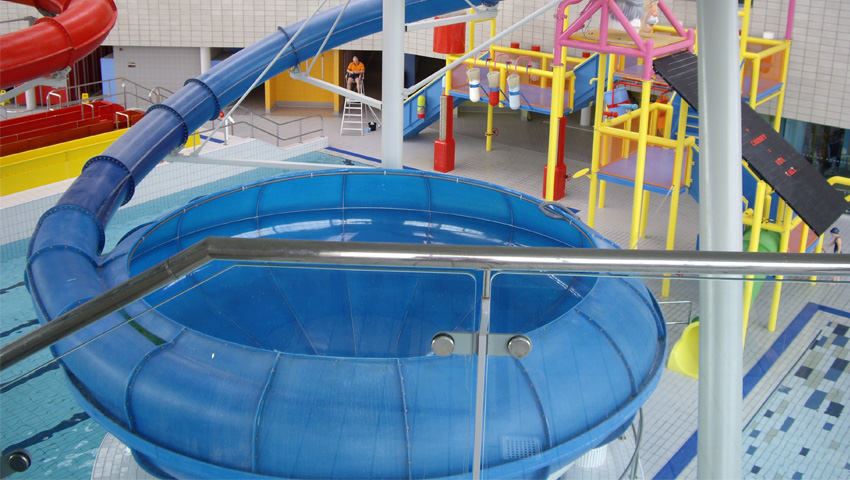 Cardiff International Pool & Gym is a fantastic facility situated in the heart of Cardiff Bay, which will provide hours of fun for all the family!
At Cardiff International Pool & Gym the main attraction is their Leisure Pool, complete with 3 Flumes, Lazy River and the unique Spacebowl; which is guaranteed to get you in a spin! Plus there is a great 'beach' area with toddler play structure for the little ones!
A visit here will provide moments of excitement that will make your family's visit one to remember!
BIKE RIDE ALONG THE TAFF TRAIL
The Taff Trail is the perfect way to soak up some sun and keep the whole family active. This beautiful multi-purpose route between the Cardiff waterfront at Cardiff Bay in the South and the Market Town of Brecon in the North is 55 miles (88km) in length. The Taff Trail passes close to Pontypridd and Merthyr Tydfil and through a wide variety of urban and suburban landscapes of those towns and the open moorland of the Brecon Beacons. There are also many "green fingers" where the Taff Trail itself appears to bring the countryside into the town. The area is also rich in industrial archeology.
STAY IN TOUCH
Sign up to the Visit Cardiff e-newsletter today for exciting Cardiff news, events, special offers, things to do and more from the Visit Cardiff team.