What are you looking for?
Cardiff Food and Drink Festival 2023
1 June 2023 · Cardiff Council Events
---
A street food piazza, a farmers' market, and a producers' fair, served up with a side of live music, will all be on the menu in Cardiff Bay this summer as the Cardiff Food and Drink Festival returns.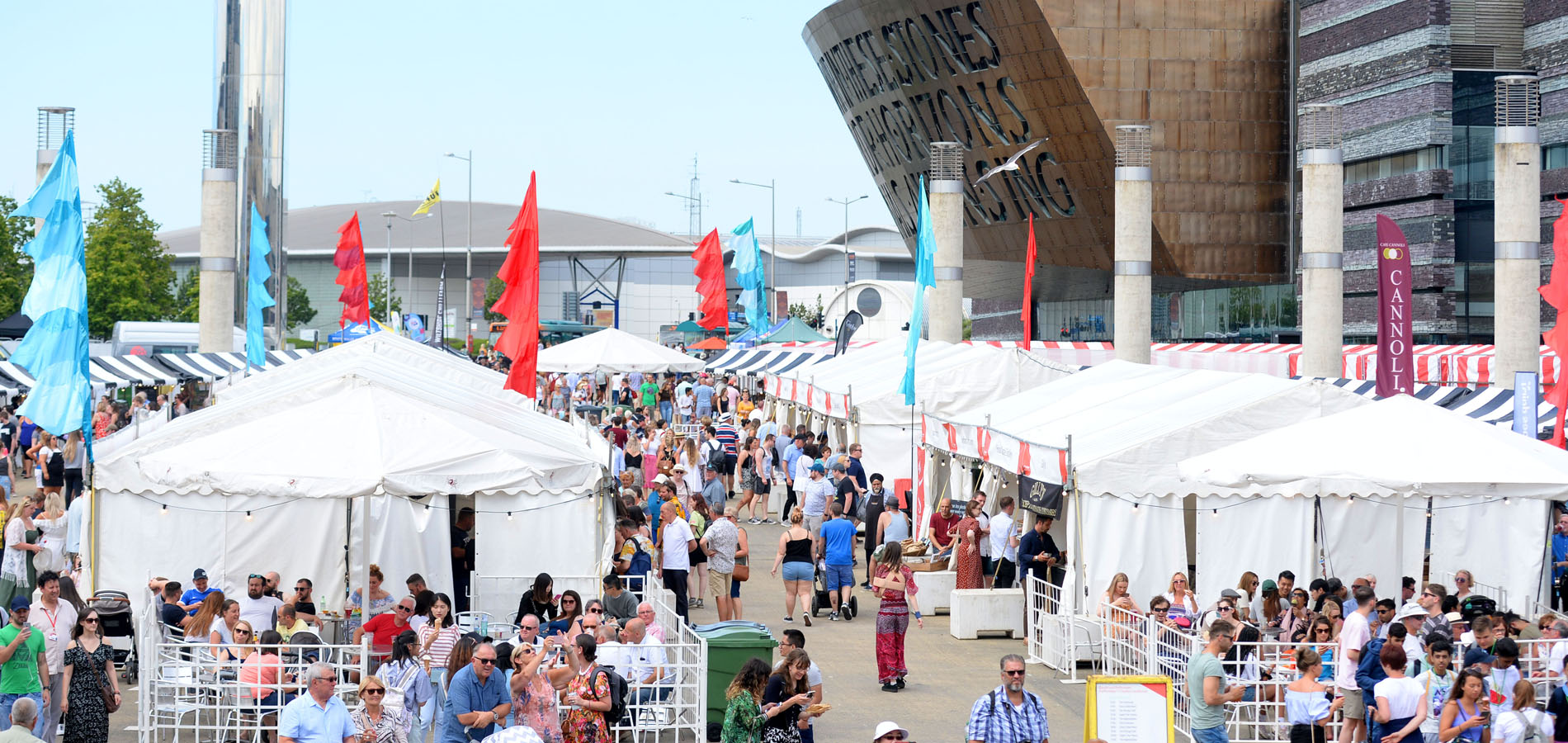 One of the most popular events in Cardiff's events calendar and the biggest free food and drink festival in Wales, the festival opens at midday on Friday July 7th and runs throughout the weekend.
More than one hundred stallholders will offer a spectacular spread of foodie delights, including: artisanal ice-creams, cheeses, meats, brewed and distilled beverages at the Producers Fair; preserves, sweet treats, and locally-grown produce at the Farmers Market; while the traders in the Street Food Piazza cook up everything from burgers to bao buns, and squid to souvlaki.
Cabinet Member for Culture, Parks and Events, Cllr Jennifer Burke, said: "The Cardiff Food and Drink Festival is always a great day out. A chance to experience food and flavours from around the world, as well as high quality goods and produce from independent Welsh traders."
A selection of hand-picked, local grassroots acts and festival favourites will provide the soundtrack, with live music performed on the bandstand throughout the day and well into the evening.
The distinctive red and white stalls of the Craft Market will also return, with an eclectic range of handmade arts and crafts, all curated by CraftFolk.
The festival is free to attend and no ticket is needed. But please visit the website for conditions of entry.
The festival runs from Friday 7th– Sunday 9thJuly.
Opening times are:
Friday: 12.00 – 22.00 (The Producers Fair and The Farmers Market close at 21.00)
Saturday: 11.00 – 22.00 (The Producers Fair and The Farmers Market close at 21.00)
Sunday: 11.00 – 19.00