Founded by husband-and-wife team, Andy and Pranee, in a tiny fisherman's cottage in Brighton, Giggling Squid was inspired by Pranee's food memories of growing up in Thailand. Her passion for fresh, exotic ingredients comes from visiting food markets as a child and being awed by stacks of vibrant spices, herbs and vegetables and barrels of live seafood. When Pranee moved to the UK to study, she waitressed at a Thai restaurant where she fell in love with hospitality and dreamt of opening her own place with a unique approach. Pranee says,
"I wanted to create a different Thai vibe, not like the rest of the Thai restaurants full of carved wood like a temple. I wanted to set my own trend and not just follow what other people had done.'
With its unique décor of vibrant colours, cosy banquettes and stunning lighting inspired by Thailand's abundance of ingredients from the sea and land, Giggling Squid is as much known for its gorgeous interiors as its food, offering a feast for the eyes as well as the tastebuds.
Twenty years have passed since Andy and Pranee opened their first restaurant, but their original Thai tapas are still a hit. Alongside old favourites, new dishes are always being created and there's something for everyone on the lunch and dinner menus including luscious curries, stir fries and vegan options served alongside an extensive list of cocktails, bubbles, and exotic spirits.
And the question they always get asked – Giggling Squid was the nickname for one of their three kids!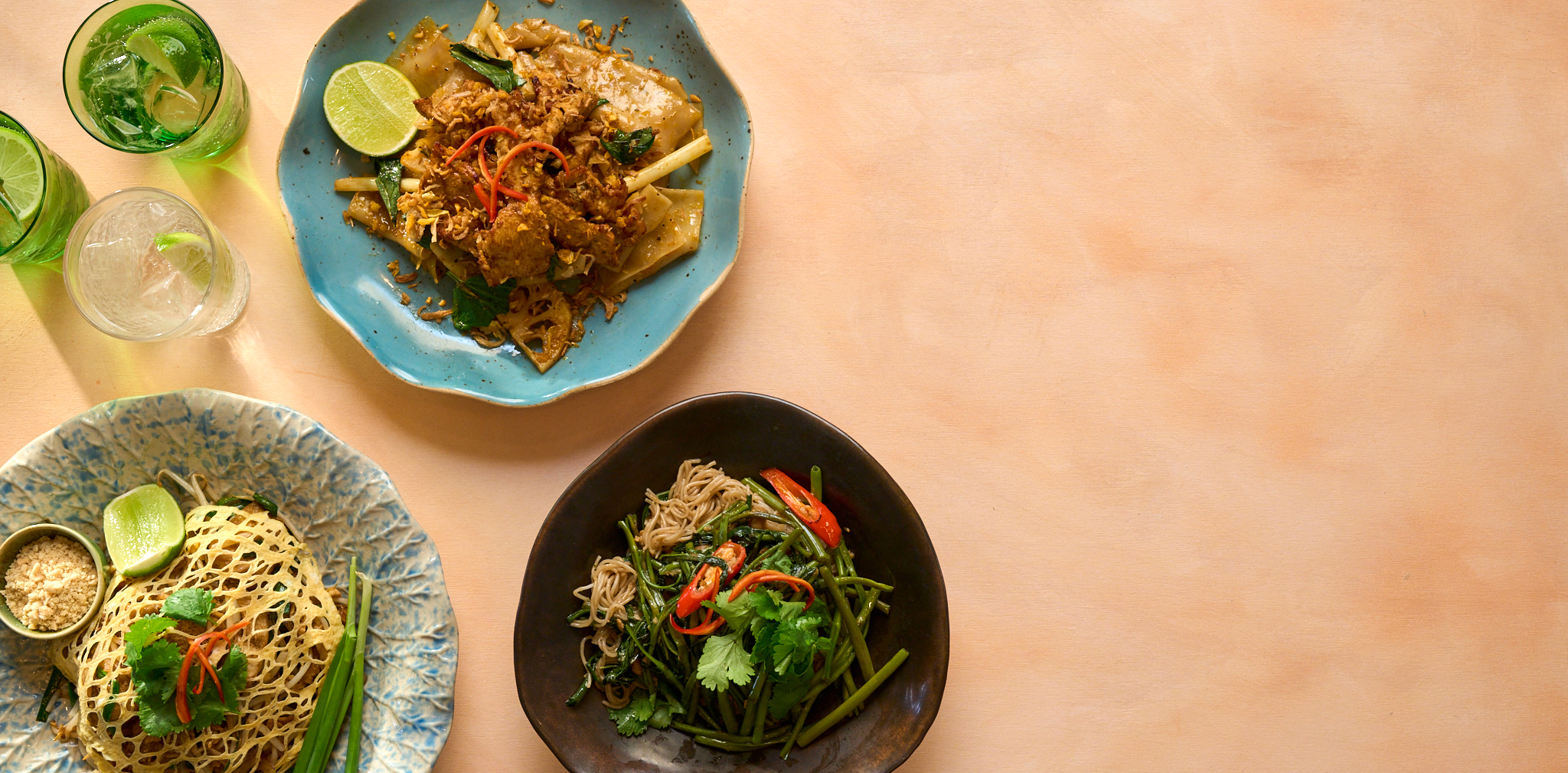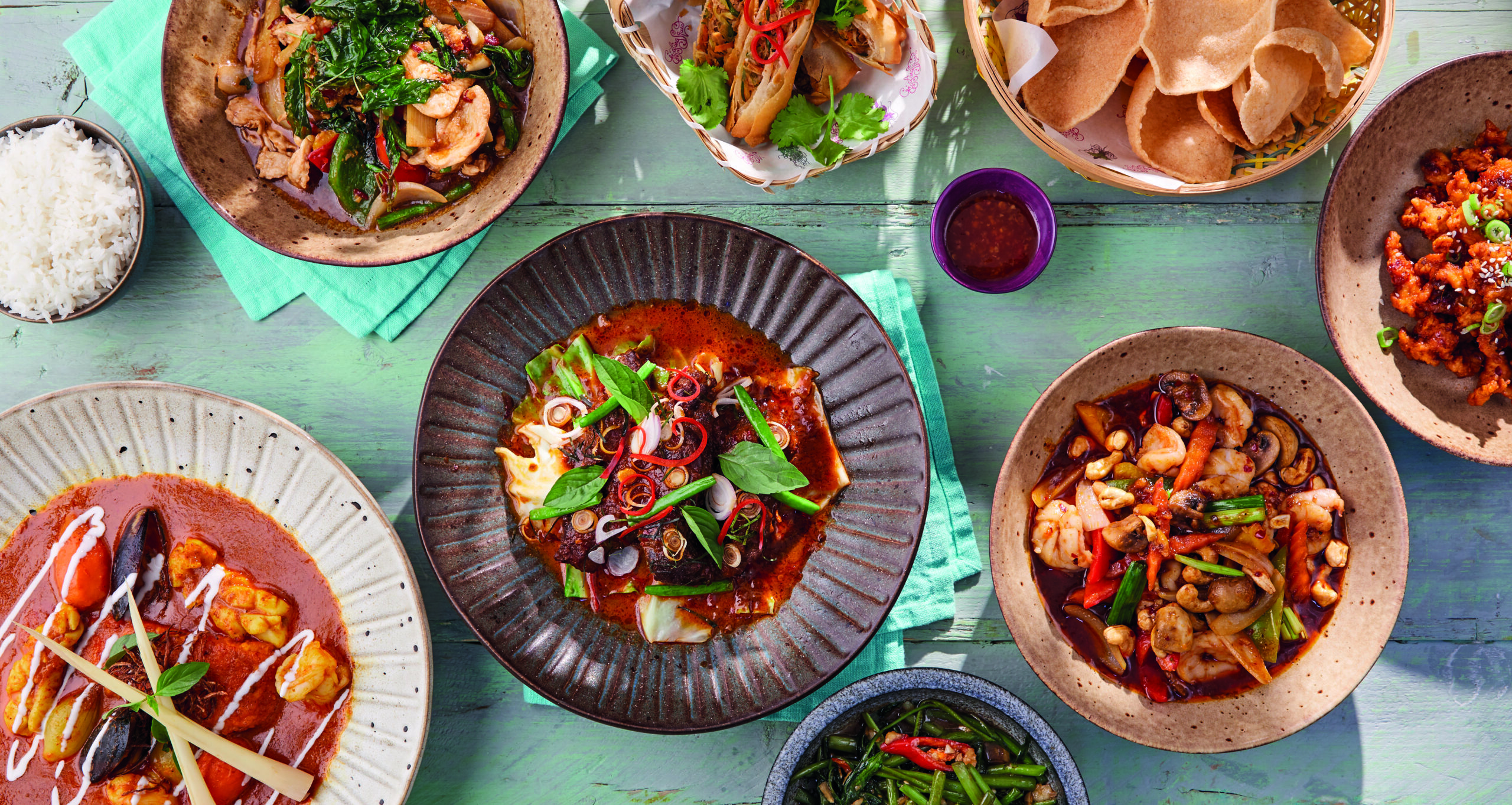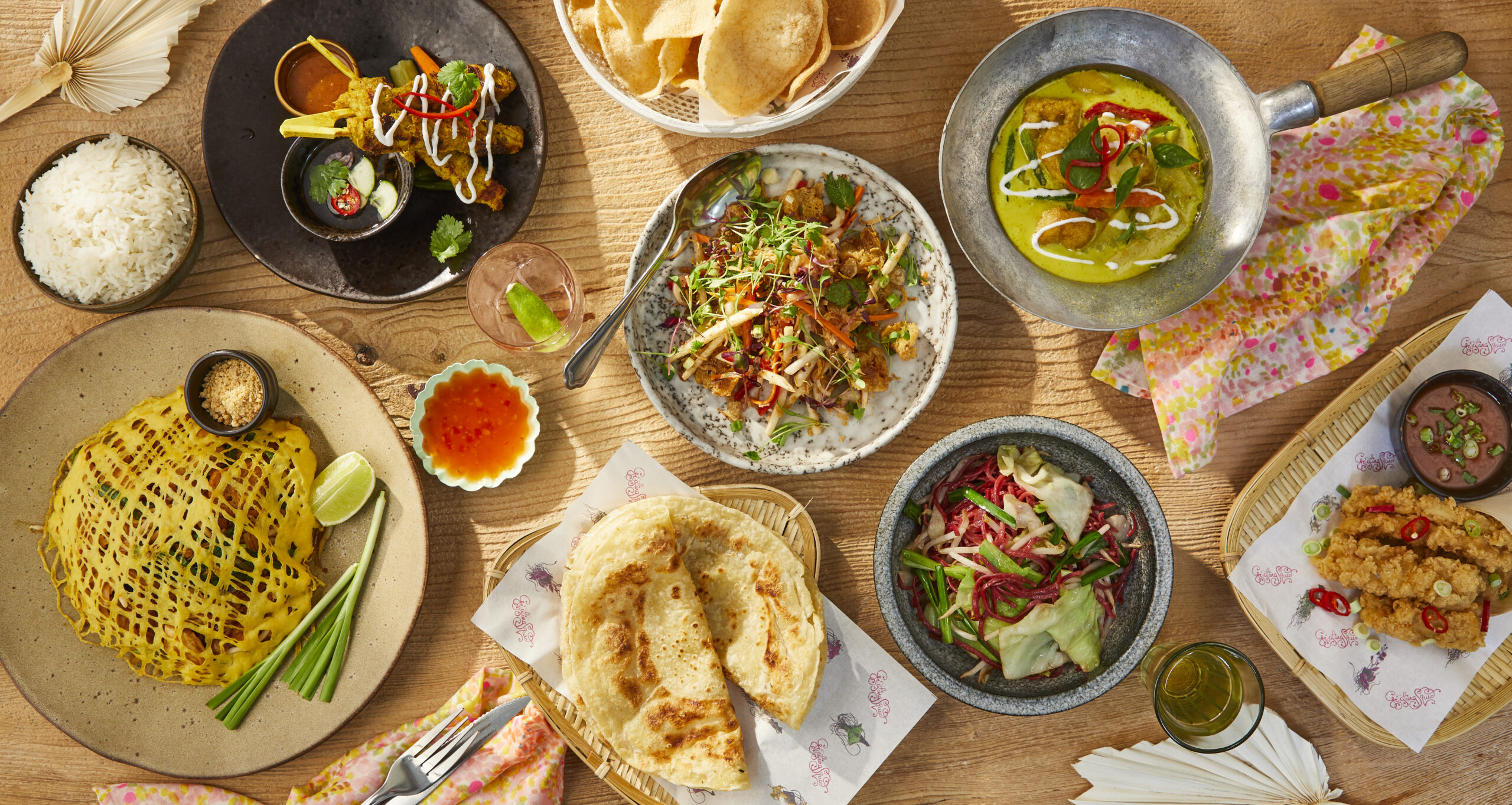 CONTACT
Address
St David's Dewi Sant, 29-33 The Hayes, Cardiff CF10 1GA