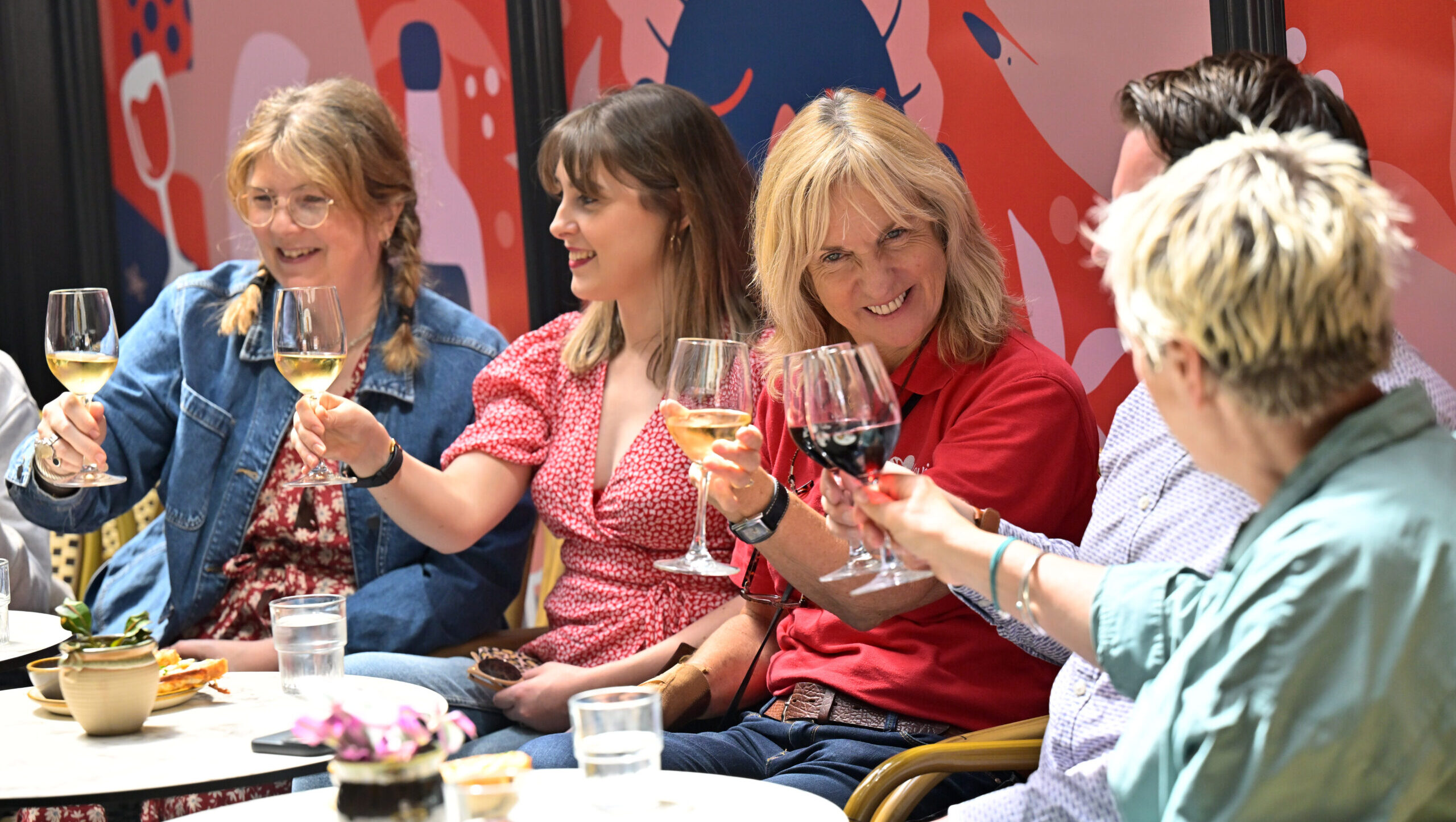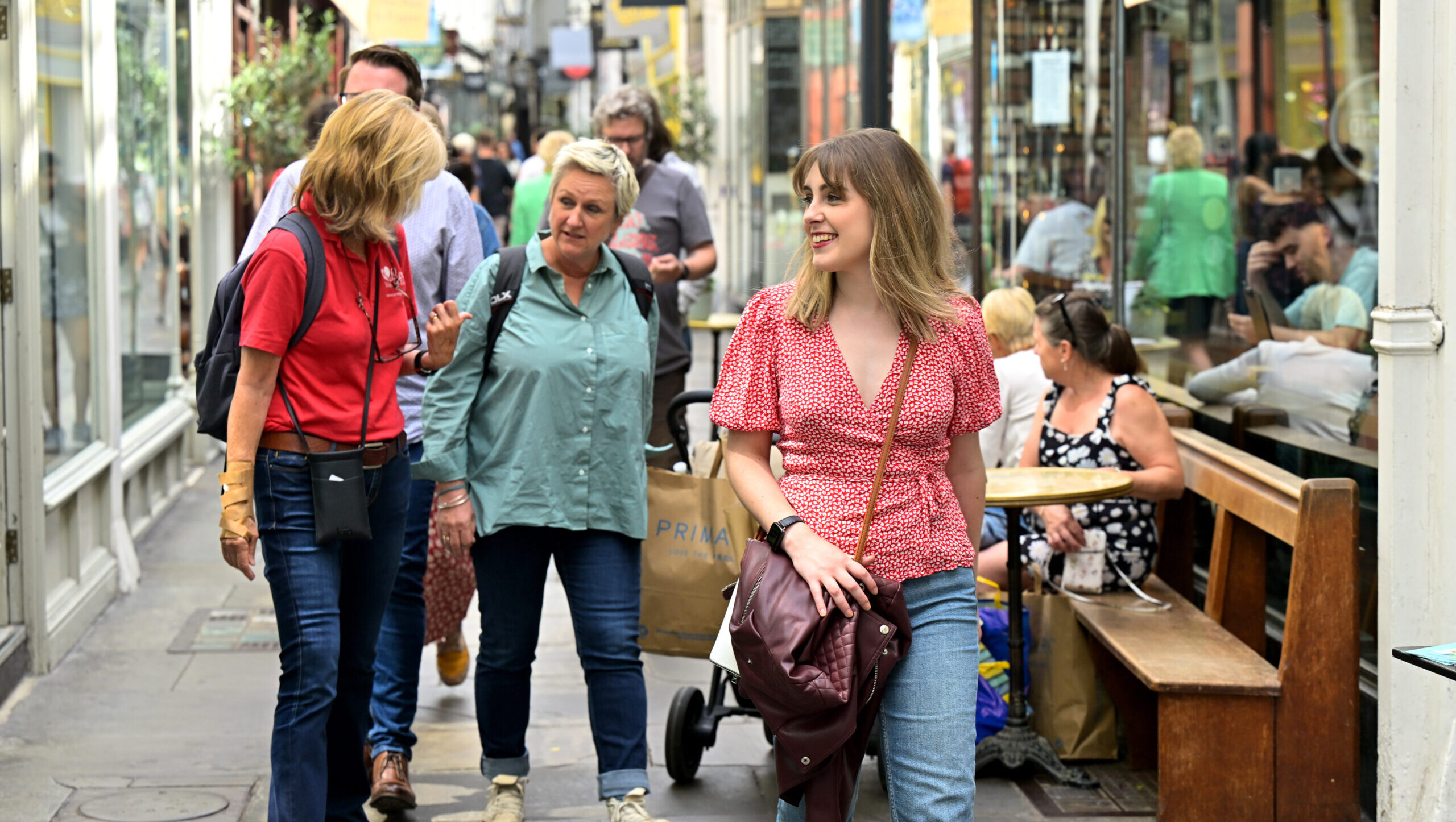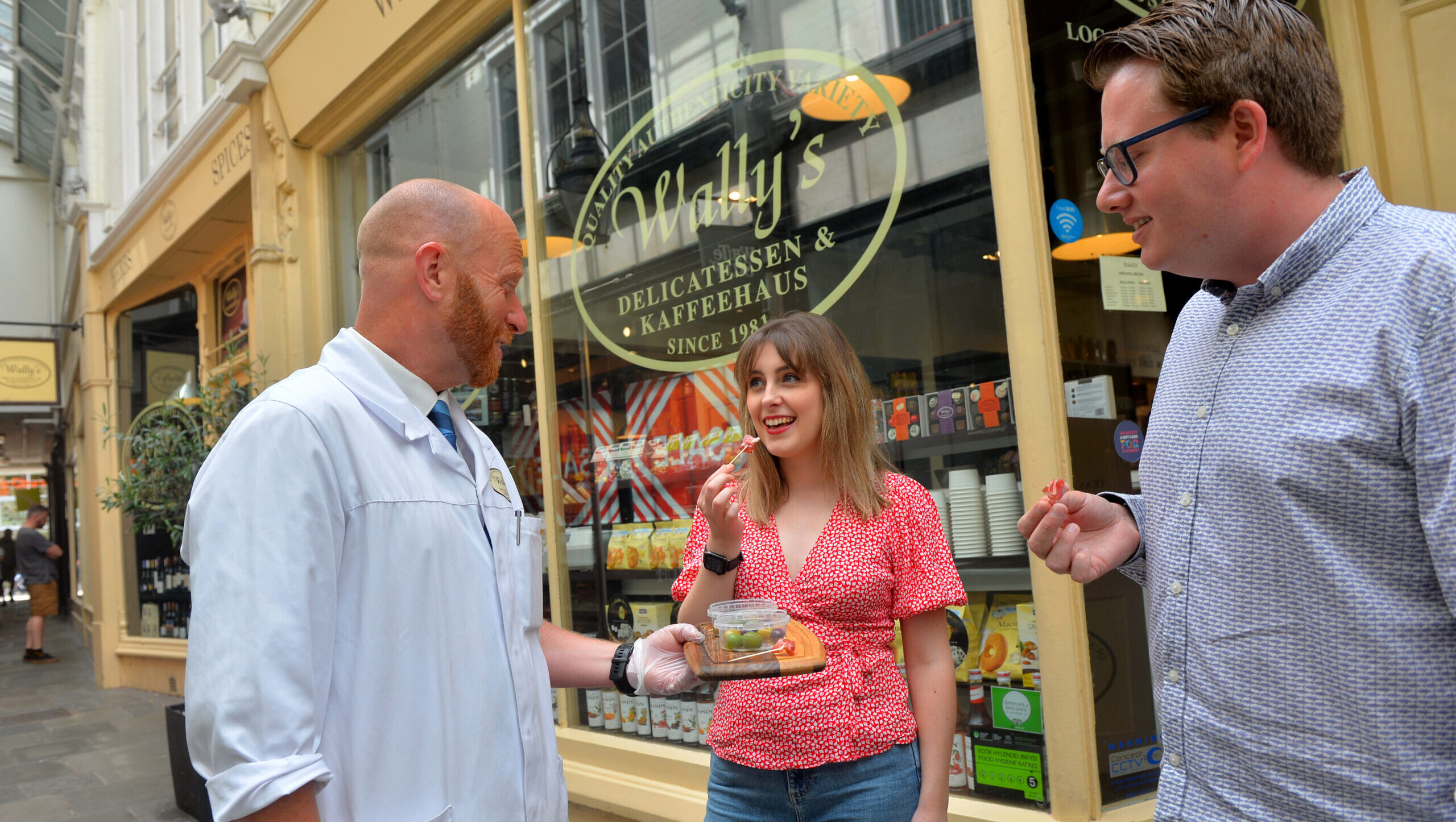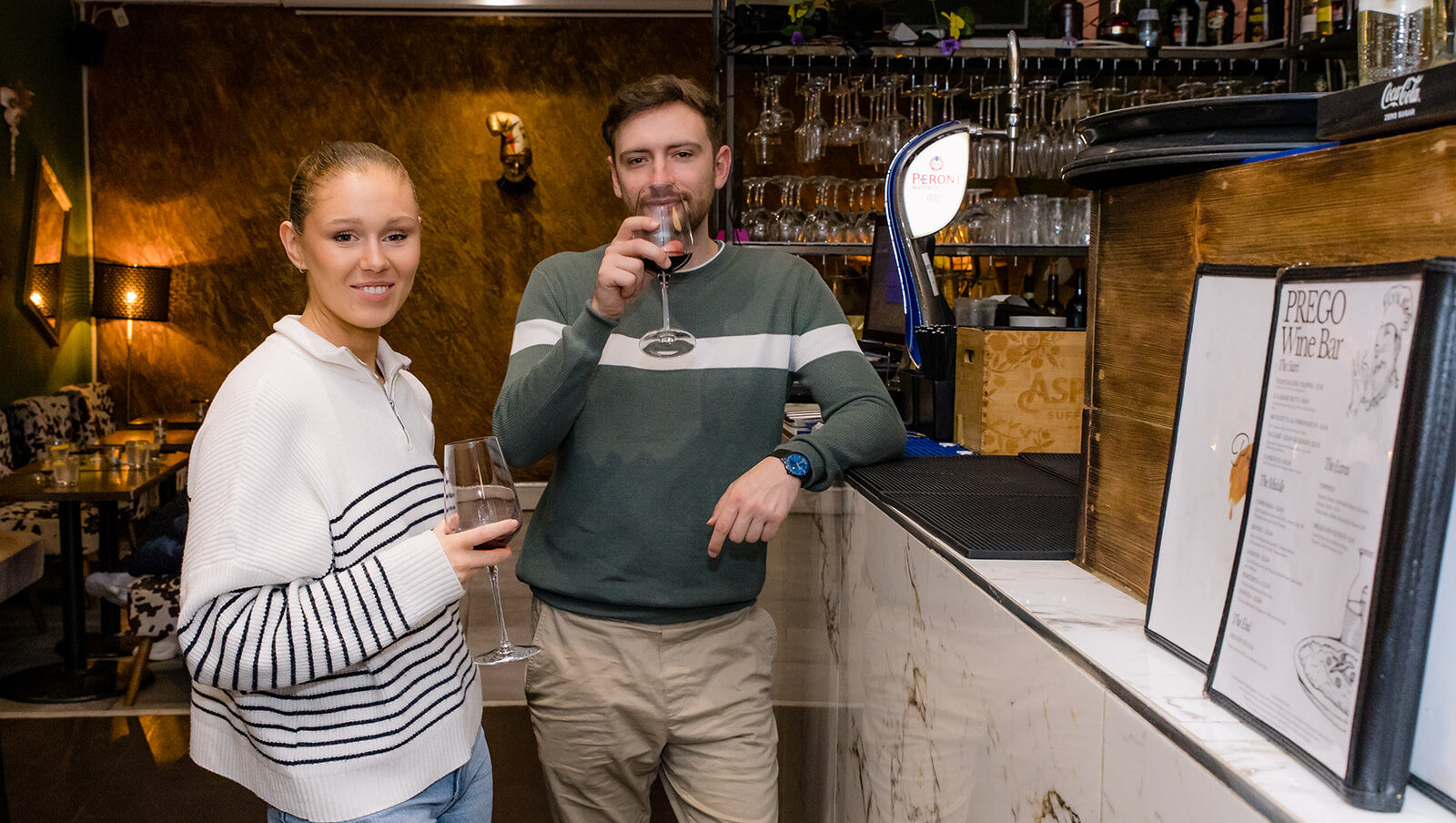 If you're looking for the best way to explore Cardiff, join one of our Loving Welsh Food tours. Our Welsh Food Tour runs every other Saturday and our new City of Arcades Tasting Tour is available every other Friday and Saturday, plus every Tuesday during the summer holidays. We can also arrange private tours for you. Get in touch for more details.
Cardiff has a thriving food scene – Welsh signature foods, ethnic and continental foods, markets and festivals. On our tour you will learn about different kinds of cuisine from sophisticated dining to traditional pubs and street food. The tour also allows you to get to know Cardiff better. We discover the wide variety of cafes, pubs, restaurants, shops and boutiques so that you can plan your visit to include the best food & drink, sightseeing & shopping. A delicious way to experience the beautiful capital city of Wales and our fabulous Welsh food and drink!
THE WELSH FOOD TOUR
About
Explore market stalls, discover artisan producers and try out some of the best places to eat in Cardiff on our Welsh Food Tour through the city's streets, arcades and Victorian market. You'll discover the treasures of Welsh cuisine from seafood to cheeses and much, much more.
Dates
The public Welsh Food Tour runs every other Saturday (with a couple of exceptions over August 2023). Find dates on website.
Saturday 22 July 2023
|
Saturday 19 August
|
Saturday 2 September
Saturday 16 September
Saturday 30 September
|
Saturday 14 October
Saturday 28 October
|
Saturday 11 November
Saturday 25 November
THE CITY OF ARCADES TASTING TOUR
About
Cardiff has a buzzing indie food scene, sprinkled among the city's beautiful arcades, side streets and main avenues. The cuisine is as varied as the famous Welsh weather! Enjoy a cosmopolitan feast of international tastings on our City of Arcades Tasting Tour – a delicious leisurely guided tour around the city centre.
Dates
Selected dates. Find dates on website.
Tuesday 25 July 2023
Friday 28 July
|
Tuesday 1 August
Tuesday 8 August
Friday 11 August
Tuesday 15 August
Tuesday 22 August
Friday 25 August
Tuesday 29 August
|
Saturday 9 September
Friday 22 September
|
Saturday 7 October
Friday 20 October
|
Saturday 4 November
Friday 17 November
THE CARDIFF LUNCH & LANDMARKS TOUR
About
This delicious tour of Cardiff includes tea & cake, tastings and a 2 course lunch in different venues around Cardiff city centre & Cardiff Bay. You'll enjoy traditional and contemporary Welsh dishes such as warm welshcakes, Welsh cheeses, Cawl & Welsh tapas/Lamb casserole, Welsh beers & Cider. All of our venues are landmark buildings in the capital city of Wales e.g. Coal Exchange Hotel, National Museum of Wales, Millennium Centre. Our local Guides offer a unique and personal tour of the city, its architecture, history and people. You'll also learn a few words of Welsh along the way!
Dates
We are currently offering the Cardiff Lunch & Landmarks Tour as a private tour only.
Loving Welsh Food also offer Welsh cooking workshops for groups, where you get to make, bake and take home your very own Welshcakes.
Private tours and workshops can also be arranged – in French, Italian, Spanish, German as well as English and Welsh.  These tours for individuals and groups and can design a personalised tour for your group based on your tastes and interests.
Email
sian@lovingwelshfood.uk