With the evolving situation with the coronavirus (COVID 19), and to get the most up to date information, please visit the venues and events specific websites or see our coronavirus (COVID 19) page for news and updates.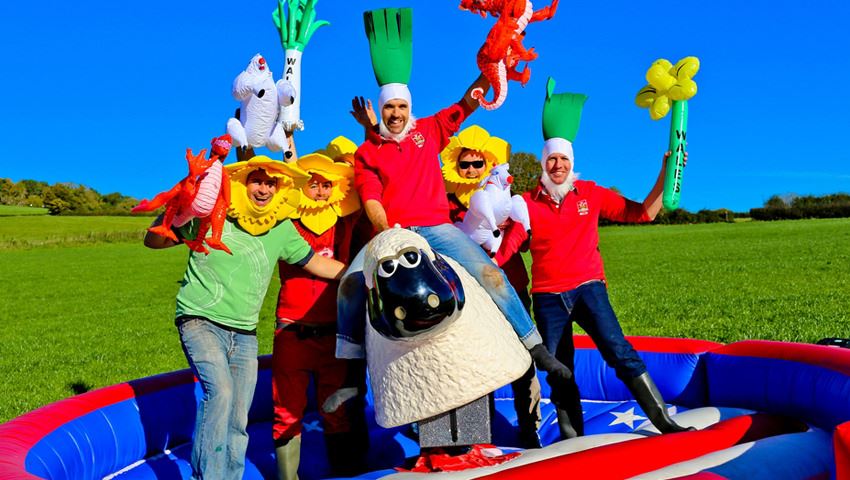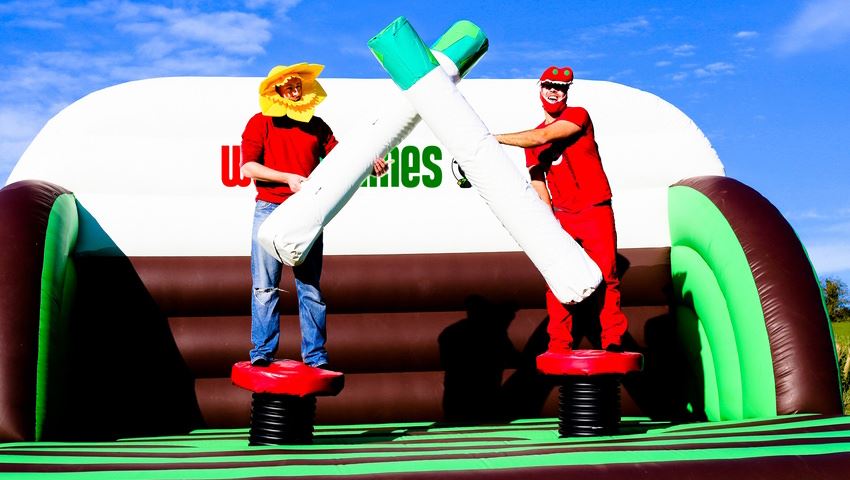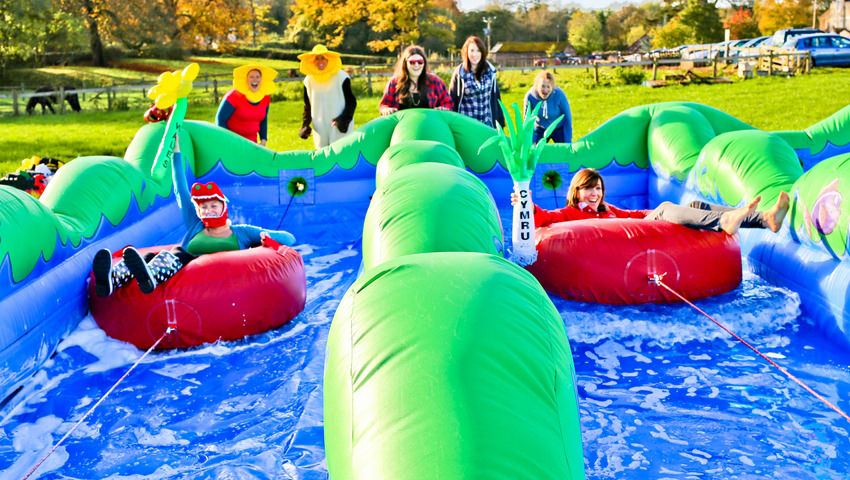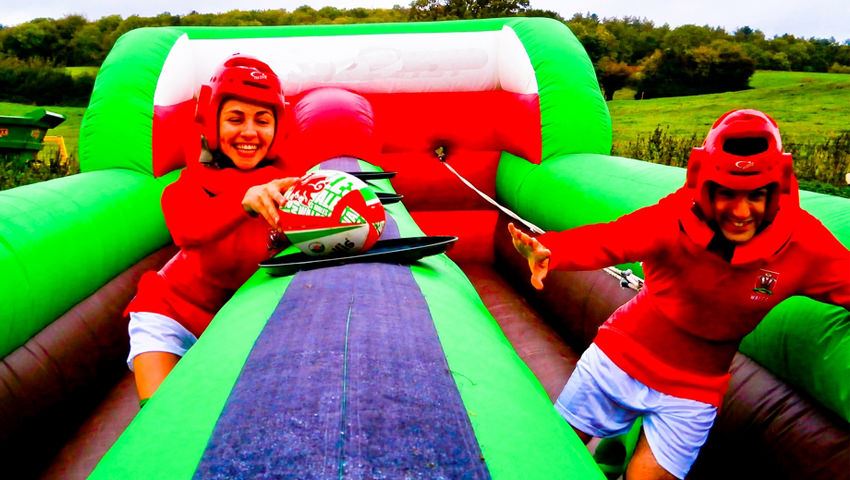 Welsh Games, south Wales' most popular group activity, celebrates the beautiful country of Wales with a range of nine side-splitting activities.
This has to be the funniest student activity you'll ever find as you whack, wobble, chuck and chase around a series of large inflatables, catapults, fat suits and bungees. Welsh Games' hilarious and completely unique activities are one of Trip Advisor's most popular group activities in Cardiff.
Your day will include all nine fun-filled games, individual group photos of the day and a prize for the winning team member. Dressing up for the occasion adds to the fun and is whole heartedly encouraged.
You will be allocated your own enthusiastic Activity Host on arrival, who will lead you around the games and keep tabs on the scores. Everyone takes part in each of the games.
Welsh Games is located approximately 25 minutes from Cardiff and operates on Saturdays from March to October at 10.30am and 1.30pm.
Get in touch with Welsh Games
Email
bookings@welshgames.co.uk
Address
Race Farm, Newport Road, Cwmbran, NP4 0TP