What are you looking for?
FUN & FREE: 5 BUDGET FRIENDLY DAYS OUT IN CARDIFF THIS JANUARY
With the buzz and excitement of Christmas over, at Visit Cardiff we're welcoming in the new year. It's a great time for a new start and new adventures. If you need some inspiration for what to do in Cardiff this January, then we've put together our top, free recommendations for a wallet-friendly day out. Explore the outdoors, get active and soak up our rich culture. Family outings, catching up with friends or unique date spots? Explore the best of Cardiff this new year.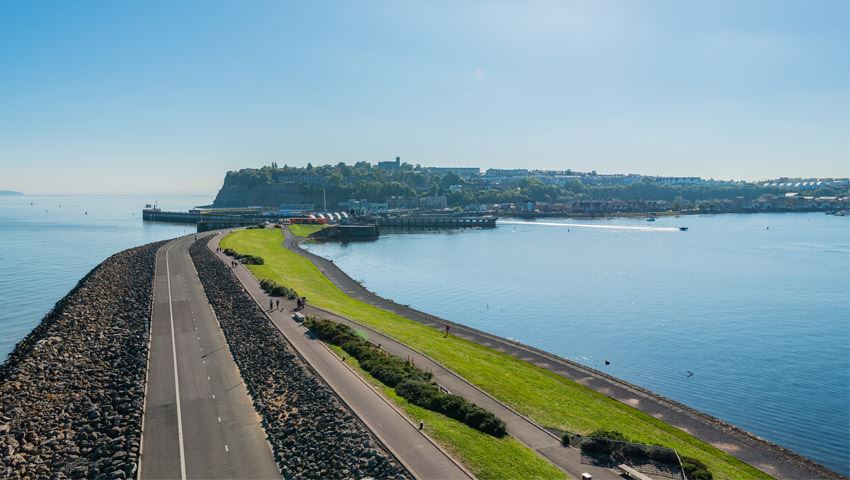 1. Discover the Attractions at Cardiff Bay Barrage
Not just an impressive and important piece of engineering, the Cardiff Bay Barrage hosts a series of wonders on the route. Look out for the Enormous Crocodile from the Roald Dahl book of the same name (so luckily not a real croc!), the Scott of the Antarctic Exhibition, adiZone outdoor gym, children's playground and skate plaza. If you're looking for somewhere to sit down and admire the views, Coffi Co Porth Teigr serves quality coffee and cakes.
2. Explore the Wetlands Reserve
The Cardiff Bay Wetlands Reserve covers approximately 8 hectares of former salt marsh and the site supports a rich diversity of plants and animals, including invertebrates, fish and other wildlife.
Located on the northern shore of Cardiff Bay, tucked just behind Voco St David's, the reserve is easily accessible via a gravel walkway and boardwalk, and boasts a viewing area that extends out over the water, providing the perfect location for bird watching.
3. Get On Your Bike
It's time to get on two wheels and explore Cardiff. Whether a cycle pro or just thinking of trying something different. Cardiff is really getting behind the green movement, installing dedicated cycle lanes throughout the city. We suggest looking at our cycle maps for the city centre, Cardiff Bay, Pontcanna or Roath Park to plan out your route. Or why not cycle into the city on the picturesque Taff Trail, with accessible bikes available to rent for everyone from Pedal Power's two en-route locations.
4. Visit our National Museums
Cardiff hosts not one but two National Museum Wales sites – in the city centre, you'll find National Museum Cardiff housing art, history and geology collections, alongside guest and temporary exhibitions. From impressionist art to gigantic dinosaurs, there's a collection that will interest everyone.
A few miles out of the centre in a rustic village, you'll find St Fagans National Museum of History. Wales' most popular heritage attraction, this people's museum occupies the grounds of the magnificent St Fagans Castle. During the last fifty years, over fifty original buildings from different locations in Wales and from different historical periods have been re-built in the 100-acre parkland. Step back in time with a fascinating glimpse into the Wales of yesteryear.
Make sure to book your free place before you visit at museum.wales
5. Take a Walk in the Park
Enjoy the tranquillity of one of the breath-taking parks throughout the city. There's too many to count but two of our favourites are Roath Park and Victoria Park. Roath Park is a Grade 1 listed historic park boasting a 30-acre man-made lake perfect for fishing and boating, the Scott Memorial Lighthouse, the Llandennis Oval, a wild garden, a botanic garden and pleasure garden.
Meanwhile Victoria Park is a Grade 2 listed historic park, awarded Green Flag quality standard. Explore the grounds, immerse yourself in the sights, smells and sounds of nature and keep a look out for the Billy the Seal sculpture, Cast Iron bandstand and Cast Iron fountain canopy. (Just maybe layer up for the Welsh Winter weather!)
Whether you're discovering new places or revisiting old favourites, we hope you enjoy Cardiff this January!