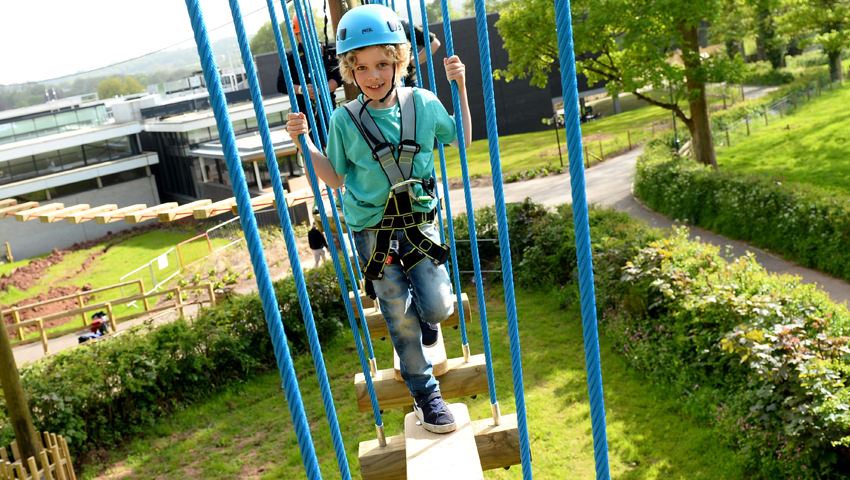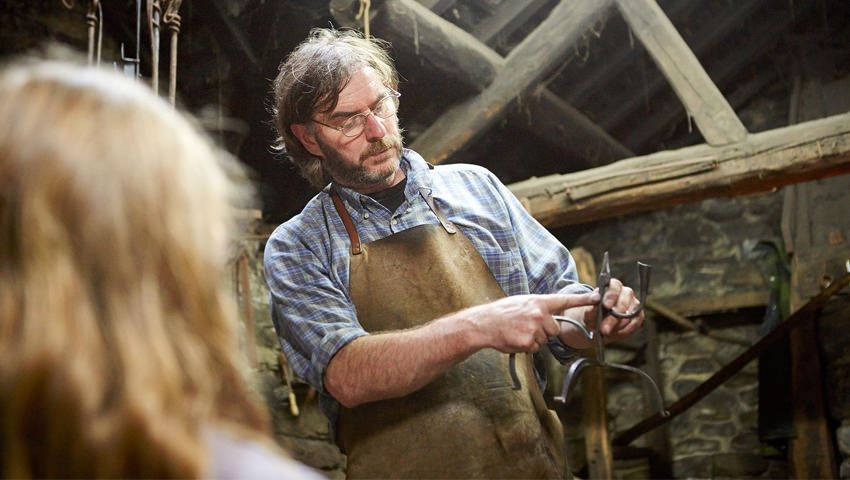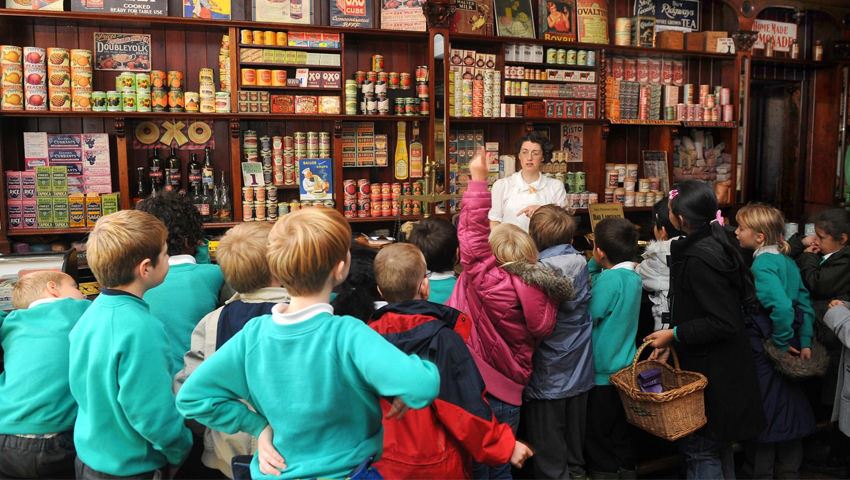 St Fagans National Museum of History has been Wales's most popular heritage attraction for many years. This museum holds a special place in the hearts of the people of Wales because it is a people's museum, where you can explore history together through people's everyday lives.
It stands in the grounds of the magnificent St Fagans Castle, a late 16th-century manor house donated to the people of Wales by the Earl of Plymouth. During the last fifty years, over fifty original buildings from different locations in Wales and from different historical periods have been re-built in the 100-acre parkland. Each building is frozen in time and opens a door into Welsh history offering a fascinating glimpse into the past.
VISITOR INFORMATION
Tickets & Prices
Entry to the Museum is FREE, thanks to support from the Welsh Government.
Food & Drink
Saint Fagans pride themselves in providing good quality food that is cooked on site using local, Welsh products whenever possible. There is a restaurant, two cafés, a tea room and even a fish and chip shop on site.
Shopping
The dedicated shopper can find an exciting range of products to suit all ages and pockets from jewellery, accessories, food and drink to stationery, books and children's toys – and everything in between.
Access Facilities
Parking for Disabled patrons is free of charge. Wheelchair access is possible to most parts of the site. However, due to the historic nature of some of the buildings, some access may be difficult. Please visit their website for full details.
See how people in Wales have lived, worked and spent their leisure time. The re-erected buildings include farmhouses, a row of ironworkers' cottages, a medieval church, a Victorian school, a chapel and a splendid Workmen's Institute.
The gardens at St Fagans are among the best in Wales. You will walk through elegant formal gardens of St Fagans castle or see the cottage gardens that provided food for working families. Native breeds of livestock can be seen in the fields and farmyards, and demonstrations of farming tasks take place daily.
There are also workshops where craftsmen still demonstrate their traditional skills. Their produce is usually on sale. Come and see one of the last working clogmakers in Wales or meet the blacksmith. There is a weaver working in an 18th century woolen mill and a miller producing flour in the 19th century corn mill.
Visitors gain an insight into the rich heritage and culture of Wales, and the Welsh language can be heard in daily use amongst craftsmen and interpreters.
COEDLAN
High Ropes at St Fagans
Experience an exciting new high ropes course perched in the beech trees at St Fagans National Museum of History.
Climb, swing, balance and wobble your way through the trees, and see the sights of St Fagans from above, before zipping back down to earth.
Tackle CoedLan's 18 different obstacles, including a balance beam, zig zag bridge, cargo net and a zip wire.
No advance booking necessary – purchase your tickets on the day from the Museum's front desk.
The course costs £10 per person for one full circuit of the high ropes which includes a 50m zip wire to finish.
Participants must be 110cm tall in order to take part. Children between 110cm and 130cm must be accompanied by an individual over 130cm. The maximum weight is 18 stone.
Public Transport
Adventure Travel service 320 from Westgate Street KN (outside Welsh Rugby Store) to St Fagans village.
Email
stfagans@museumwales.ac.uk