What are you looking for?
Six Nations Rugby in Cardiff: Plan Your Match Day
26 January 2023
---
If you're lucky enough to have match tickets for one of the Six Nations matches in Cardiff, or you're just watching in the pub in the city centre with a cold one, there's a few things you need to know.
GETTING TO CARDIFF
The city gets extremely busy on match days, so it's recommended to plan your travel & transport in advance – don't forget to consider your journey home too!
Once you're in our city centre, you'll find yourself in the midst of the rugby day atmosphere, with the Principality Stadium, bars, restaurants, stores and attractions all within easy walking distance.
Please see the news page for all recommended advice on road closures, trains, buses, taxis and park & ride services.
FOOD & DRINK
You may need to fuel up to keep you going throughout the busy match day. Most bars & restaurants require advance bookings due to the high demand, so browse our Eat & Drink section and reserve your table to avoid disappointment.
Struggling to find a reservation? Why not wander down the famous Caroline Street for curry & chips to keep you powering through.
Want something different? Have a listen to the Six Nations Special of the Loving Welsh Food Podcast, and hear where the people behind local food places go for their matchday meals.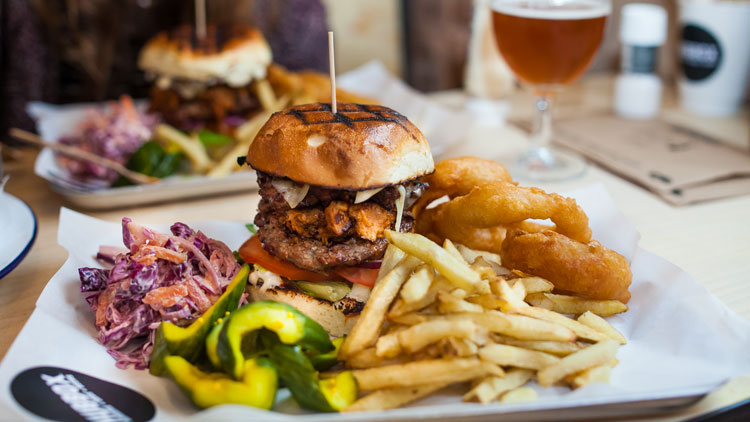 ATTRACTIONS
Make the most of your visit to Cardiff by checking out the other attractions whilst you're here. There are many incredible things to see just a stone's throw away from Principality Stadium, including the iconic Cardiff Castle and the National Museum Cardiff or if you have a bit more time then bus, boat or trek it to Cardiff Bay and discover the heritage and culture on the waterfront.
You can also find more attractions on our website.
FANZONE
Cardiff Arms Park are hosting their Guinness Fanzone for the home matches against Ireland (Sat 4th Feb) and England (Sat 25th Feb), accessible from their entrance next to Gate 2 of the Principality Stadium (Westgate Street). There's free entry in what promises to be a fantastic setting to soak up the matchday experience, with food, drink and live acoustic sets before and after the match.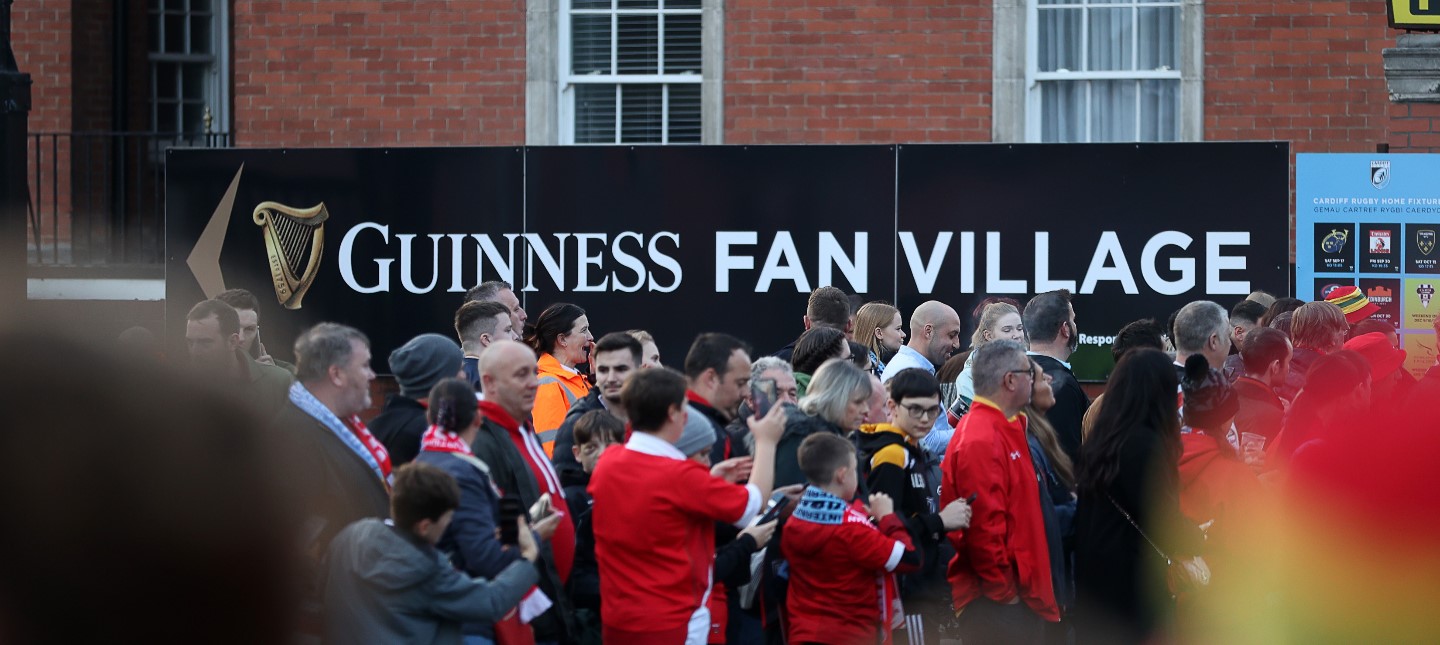 VISITOR SERVICES
If you are unfamiliar with Cardiff, City Centre maps are available for download from our Maps page, or pop into our Visitor Information Point within Cardiff Castle to pick up a map and leaflets about local attractions.
Our Tips for Tourists page also includes some useful information, including some basic Welsh phrases you can impress your friends with!
SOUVENIRS
Don't be daff' and make sure you get the chance to pick up a souvenir daffodil hat, a Welsh toy sheep, or even a toy dragon to ensure Wales has a roaring victory. You can also pick up a scarf to commemorate the game and get your face painted for the occasion.
For Welsh rugby shirts and souvenirs, there are a number of shops to have a browse in, including WRU Store on Westgate Street, the Cardiff Castle gift shop & Castle Welsh Crafts just to name a few.
HOSPITALITY PACKAGE
If you're looking for an upmarket way to enjoy the big day, why not look at the Parkgate Hotel's exclusive hospitality package – where they are serving up a three-course meal and drinks, with your tickets included in the price.
ACCOMMODATION
Accommodation should be booked well in advance to avoid disappointment. However, if you would like a room last minute, it's recommended to contact hotels directly. Our Places to Stay section lists options for all tastes and budgets from spa hotels to self-catering apartments.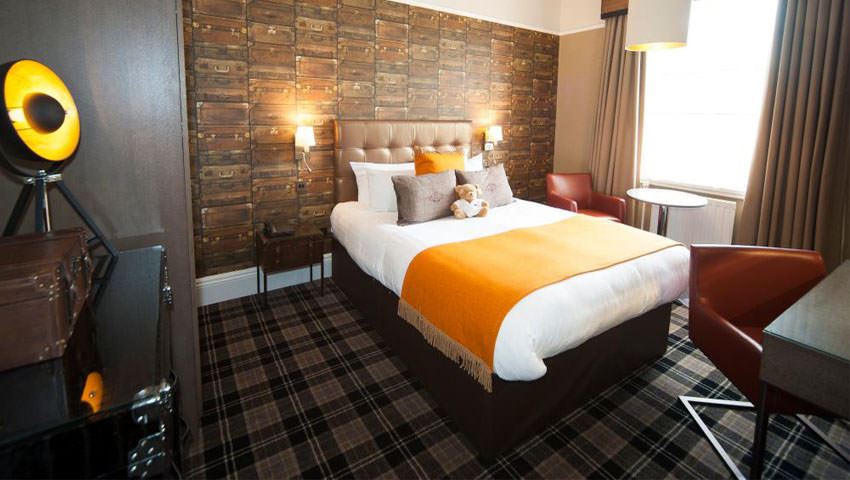 LEARN THE LINGO
Why don't you try (cais; pronounced kai-ss) to see if you can embrace the patriotic atmosphere and pick up a few Welsh words while you're watching the match. So, come on (dewch ymlaen; pronounced dew-kh um-line), you can even give it a go when you're at the bar, getting a beer (cwrw; pronounced koo-ru).
There's no penalty (cosb; pronounced coh-sp) for not doing it but take advantage (mantais; pronounced mantais) of our guide and you'll be feeling like a proper Welshie in no-time.
So, while you're saying hello (shwmae, pronounced shoo-mai) to your fellow fans, you might have something to say about the scrum (sgrym; pronounced sgrum), how the captain (capten, pronounced cap-ten) is doing, and they might have some choice words about the referee (dyfarnwr; pronounced dove-are-noor).
Want to take it a step further? – try out these phrases.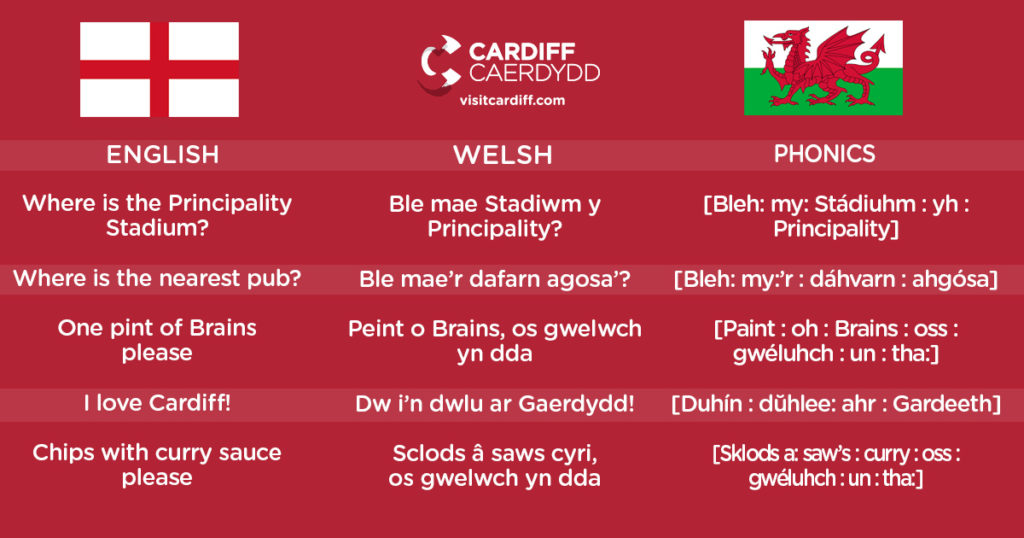 THE GAME
Do you have a ticket? Have a read of the advice issued by the Welsh Rugby Union ahead of time. Ensure you know which gate to enter the grounds from and make sure you're at the stadium in plenty of time.
There are also many pubs and sports bars near to the stadium with large screen TVs to watch the game and soak in the match day atmosphere with fellow fans. Looking for where to take a pew? Have a read of our matchday bars and pubs – including places you can get the luck o' the Irish on our side with a pint of Guinness.
SHARE YOUR EXPERIENCE
We love seeing fans enjoying the rugby in our atmospheric capital, so tag us in your sporting selfies using #VisitCardiff @VisitCardiff. 🏉
Now you're in the know, have a fantastic time wherever you're watching the Six Nations.