What are you looking for?
Unwrapping a Whole Host of Festivities as Cardiff prepares for Christmas 2023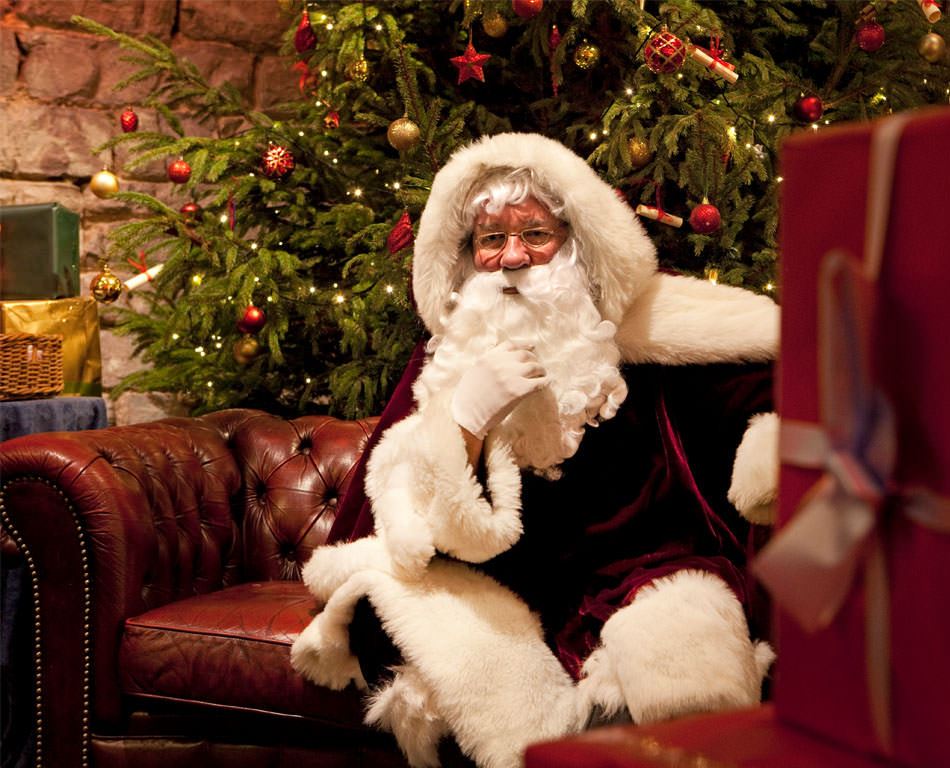 Having just celebrated the Summer solstice, we've been letting our focus wander to the Christmas celebrations that Cardiff will have this winter. Taking a break from the summer sun, we've been pondering a winter wonderland where the magical festive season comes to life.
Here's a preview of some of the magical memories waiting to be made in Cardiff this Christmas:
1. Ice-skating in the grounds of a Castle.
Cardiff Castle is on icy grounds this winter season, but there's nothing to worry about! Our city's historic castle is home to Cardiff's Winter Wonderland Ice Rink and Ice Walk, all within the beautiful grounds of Cardiff Castle. Whether it's a romantic sunset skate against a backdrop of the Norman Keep, or a day of family fun (complete with a colony of penguin skate-aids for smaller guests), the undercover rink is suitable for all ages and abilities. Keep your eye out for tickets later this year.
Ticketed event: 16 November 2023 to 2 January 2024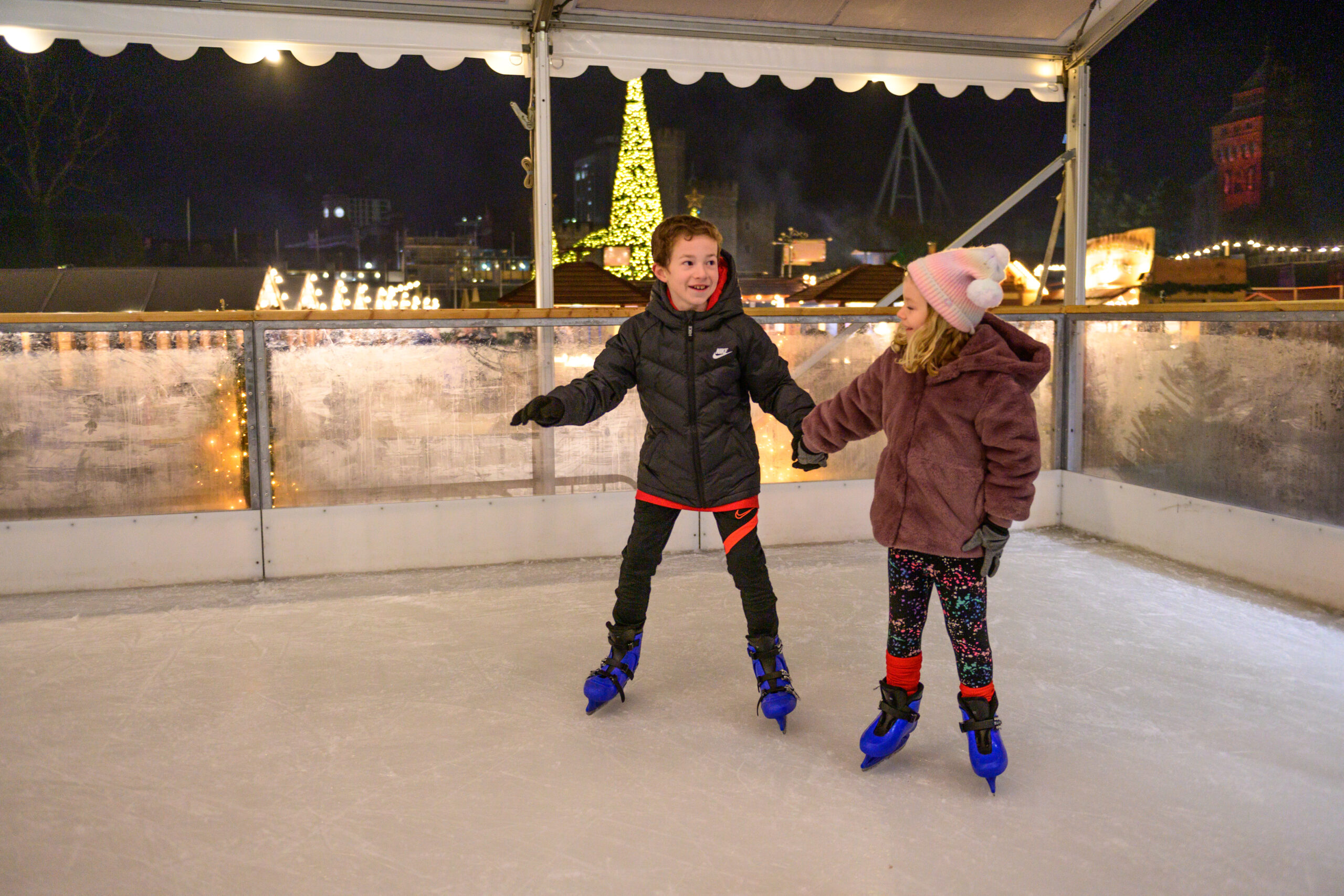 2. Walking in a Winter Wonderland at City Hall Lawn
Keep the fun going by taking a stroll over to Cardiff City Hall Lawn for a whole host of activities at Cardiff's Winter Wonderland's second site, from a selection of rides and funfair games to the Sur La Piste apres-ski bar, plus a full line-up of free,  family entertainment. It's an ideal way to spend a Christmas evening.
Free entry: 16 November 2023 to 2 January 2024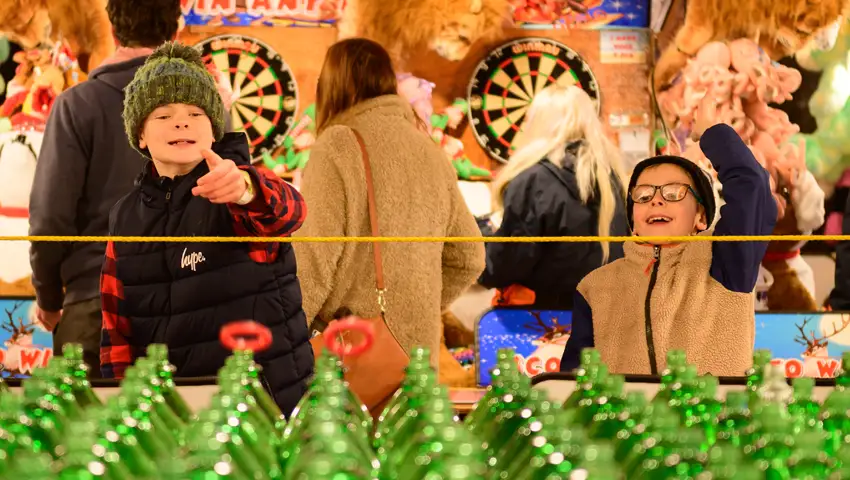 3. Chilling out at the city's coolest hotspot.
Over on City Hall Lawns, amidst all the fun of the fair the sub-zero temperatures in the Ice Bar at Cardiff's Winter Wonderland make it the coolest place to chill out this Christmas. It really is made entirely out of ice, so just make sure you wrap up warm to enjoy this drink with your friends! Keep an eye out for tickets later this year.
Ticketed event: 16 November 2023 to 2 January 2024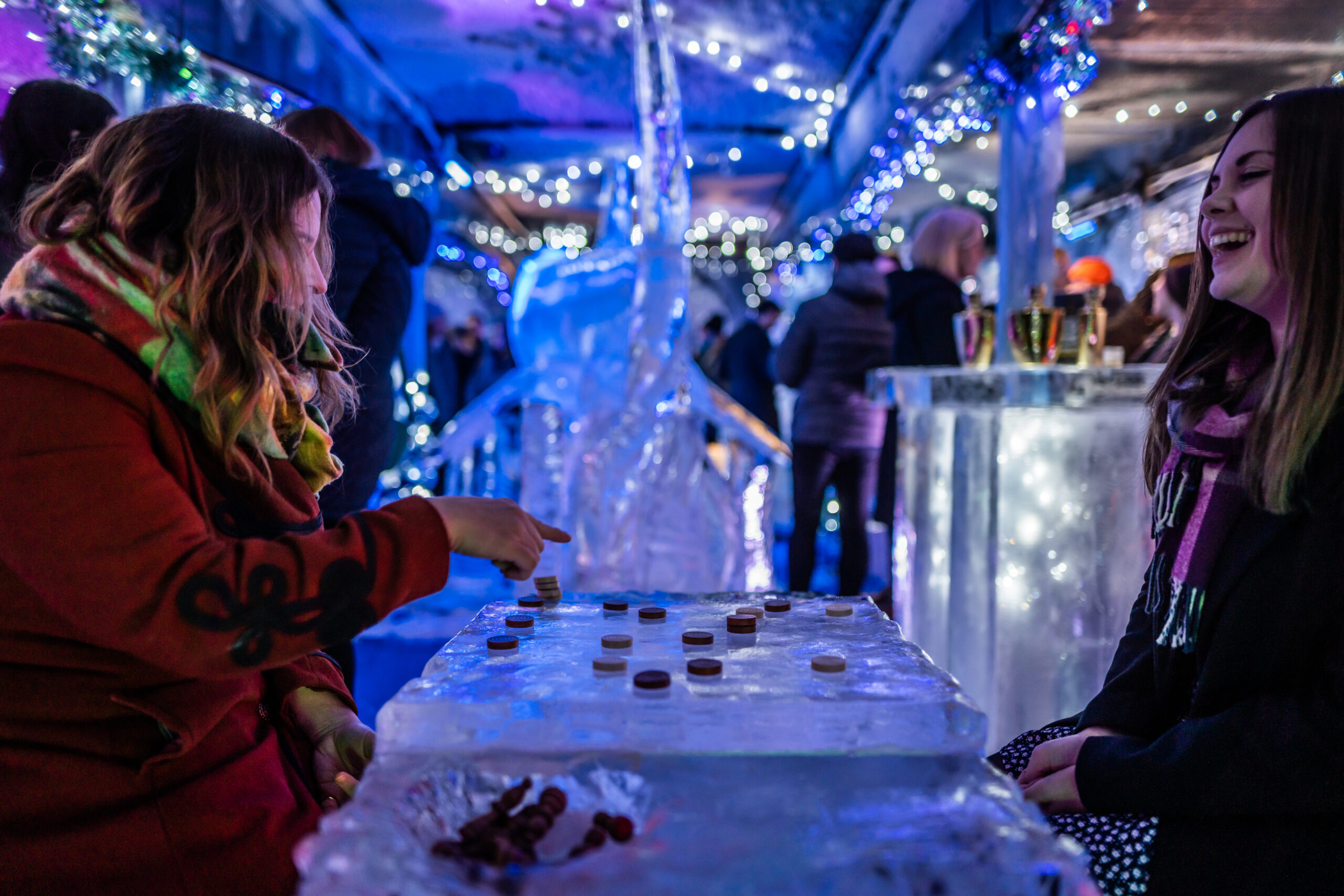 4. Experience Christmas at Bute Park's return to the city with a new, larger than life experience.
The award-winning Christmas at Bute Park light trail is back for its third year with a host of new sights in tow. The mesmerising trail, this year taking on a new route that's 50% longer, expect the unexpected at arguably one of the most immerse and Instagrammable experiences. Tickets on sale now.
Ticketed event: 24 November 2023 to 1 January 2024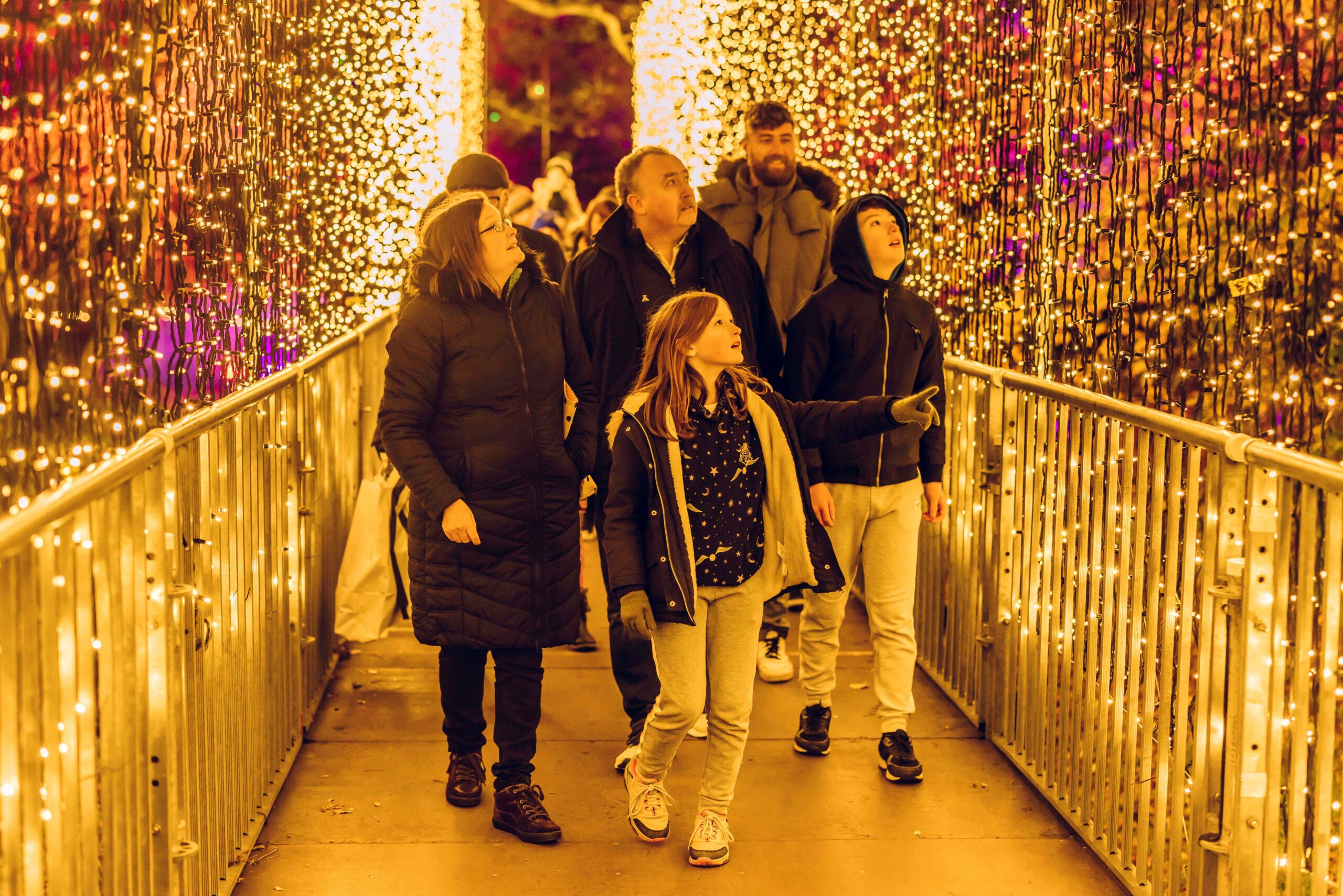 5. Wrapping up warm to pick out the perfect handcrafted gift for somebody special at the traditional Christmas Market.
A classic piece of Christmastime in Cardiff, that shoppers flock to every year, Cardiff Christmas Market is home to bespoke silver jewellery, original artwork, beautiful, fused glass work, hand thrown ceramics, handmade quilts and textiles, seasonal food and drink, and much more. Chat to the talented makers and soak up the uniquely festive atmosphere as you browse the traditional wooden chalets.
Free entry: 9 November 2023 to 23 December 2023
6. Experiencing the magic and nostalgia of a Spiegeltent show.
After a successful debut last year, the European Spiegeltent returns, setting up this Christmas in the grounds of Bute Park. Built from wood, cut mirrors, canvas, leaded glass, and detailed in velvet brocade and transport visitors to a nostalgic and magical world in the intimacy of a beautiful hand-hewn pavilion.  The show stopping burlesque cabaret, 'Castellana', and the feelgood 'Santa's Wish' shows are back and joined by the melodic 'Welsh of the West End'. Tickets on sale now.
Ticketed event: 1 December 2023 – 24 December 2023

7. Strolling through the elegant Victorian Arcades.
The Victorian's knew how to do Christmas properly and Cardiff's Victorian Arcades are steeped in that tradition. Elegantly dressed for Christmas, there's a simple magic to wandering through the maze of arcades, stopping for a coffee, or a bite to eat, at one of the many independent cafes and restaurants you'll discover in between browsing the boutique shops.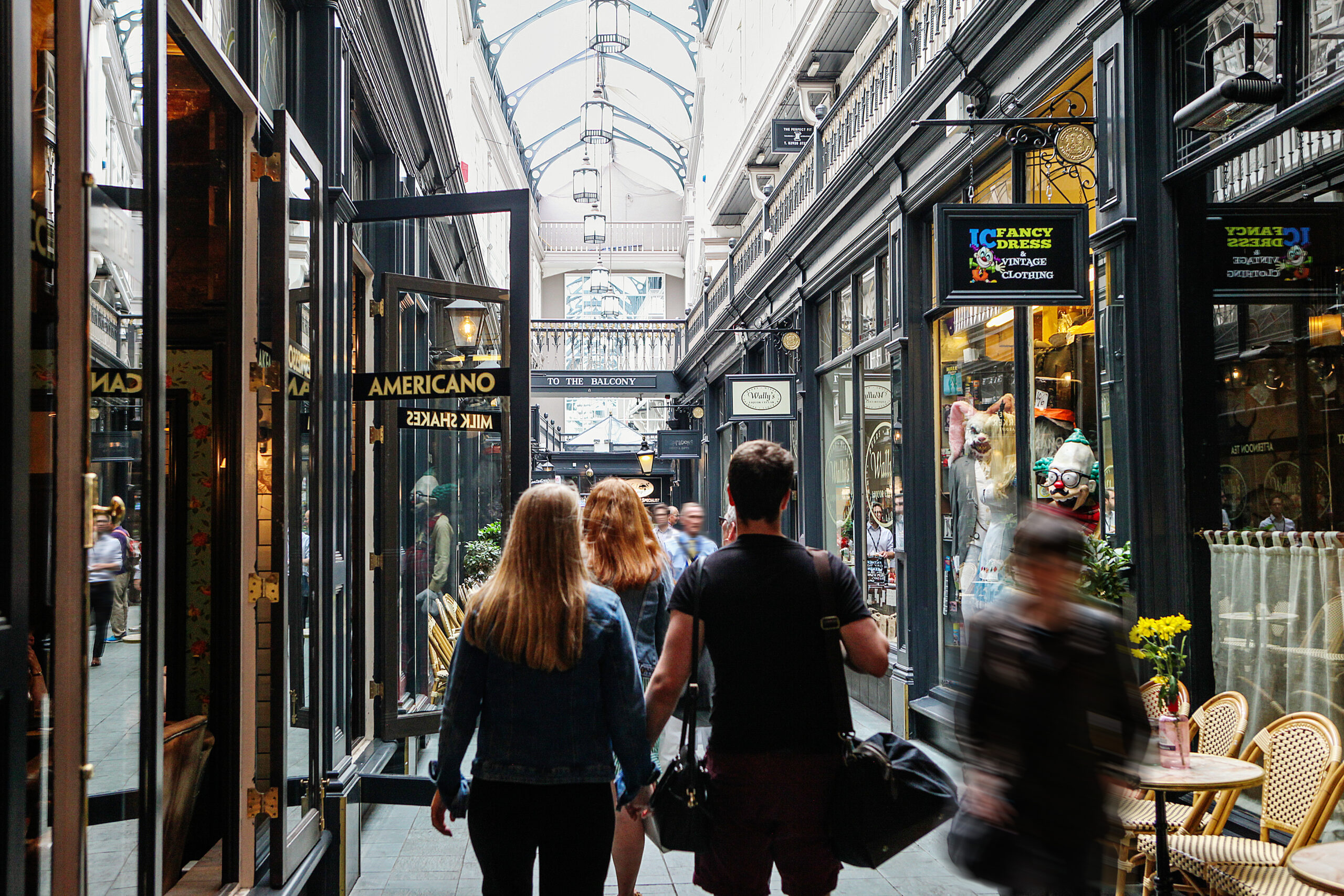 8. Get your Christmas shopping all wrapped up at St David's Dewi Sant
There's no better time to get your fill of festive shopping at Wales' leading retail destination, from high street favourites to designer brands, you will find that perfect gift (or maybe a treat for yourself!). With over 180 shops, cafes and restaurants to explore, St David's is the ideal destination for a day out – whether you're looking to entertain the family with Treetop Golf and Cineworld, treat yourself to lunch or dinner with friends, or find that perfect piece for the Christmas party.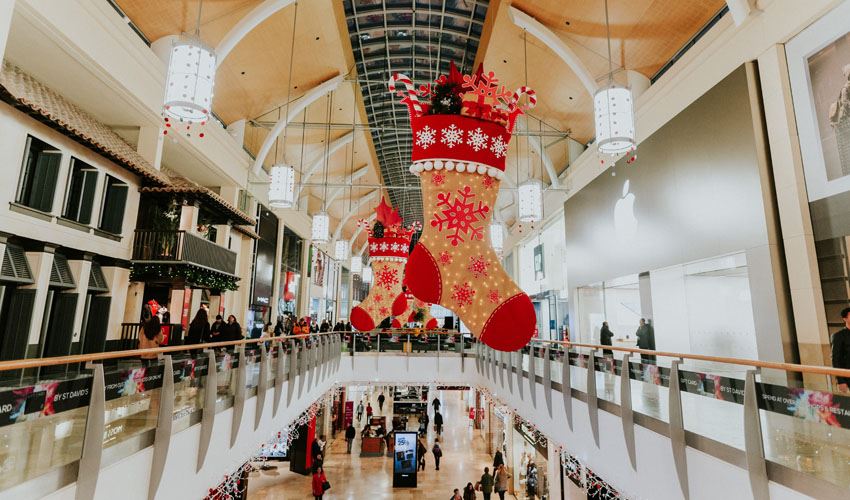 9. Cosying up in a Festive Quarter cabin.
In between buying gifts for your friends and family, why not treat yourself this Christmas? An atmospheric Bavarian-themed haven, the Festive Quarter is the perfect place to cosy up with a beer and a bratwurst to refuel before the next round of Christmas shopping.
Dates: From 16 November 2023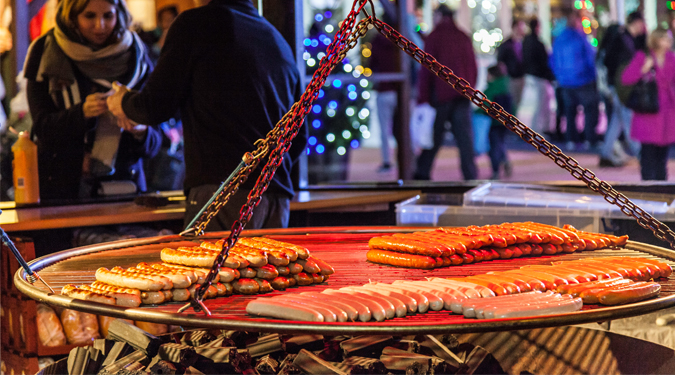 10. Watching the Christmas Lights twinkle into life.
Once more, Cardiff city centre will start to slowly twinkle as the city's beautiful Christmas lights are switched on for the first time, signalling the start of Christmas in Cardiff.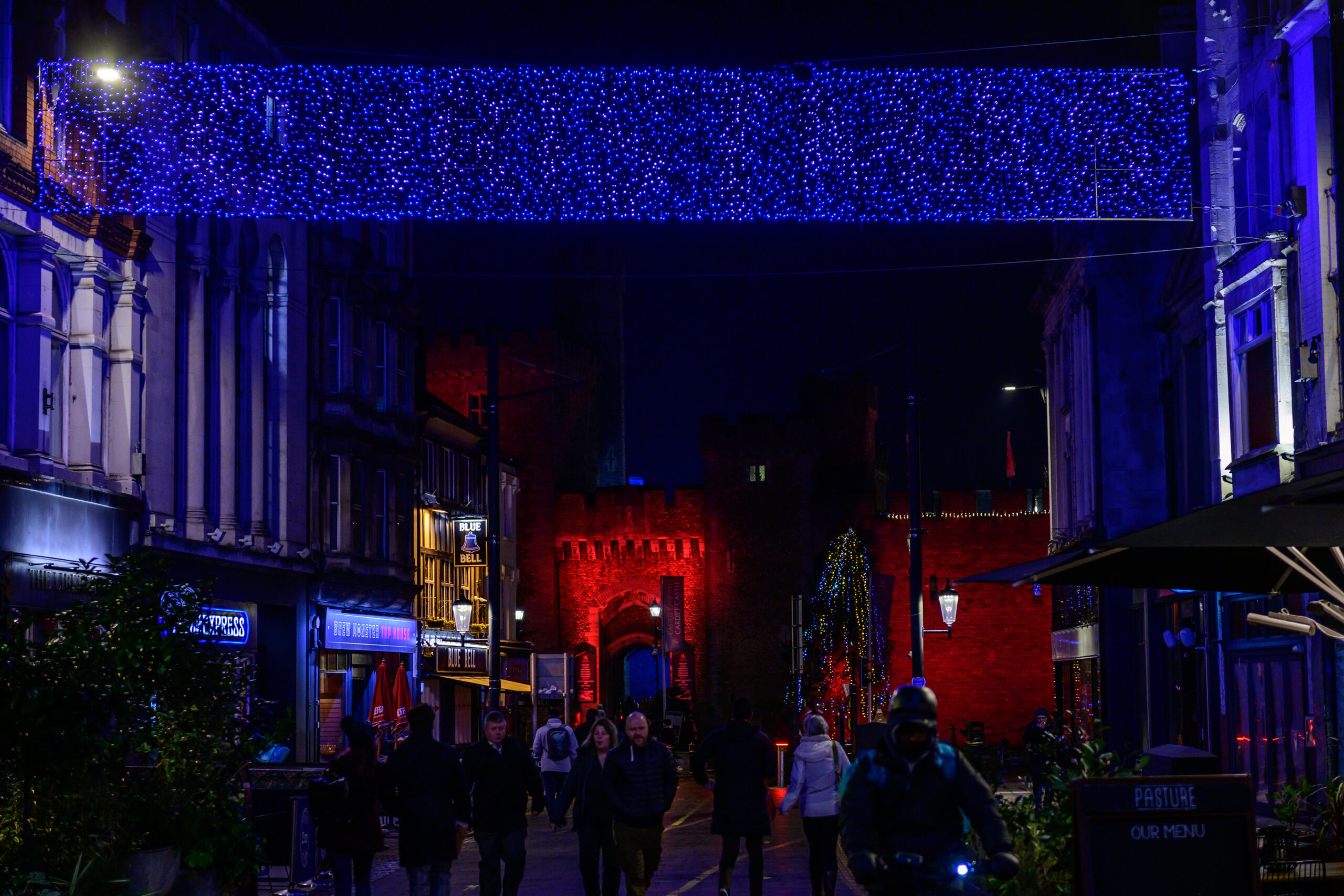 11. Meeting Santa in a delightful Christmas Grotto.
Christmas just wouldn't be Christmas without a chance to meet Santa. He's busy planning where he and his elves will be making an appearance in the city this wintertime, so stay tuned to see where he'll be this year.
Ticketed event: 16 November – 24 December 2023.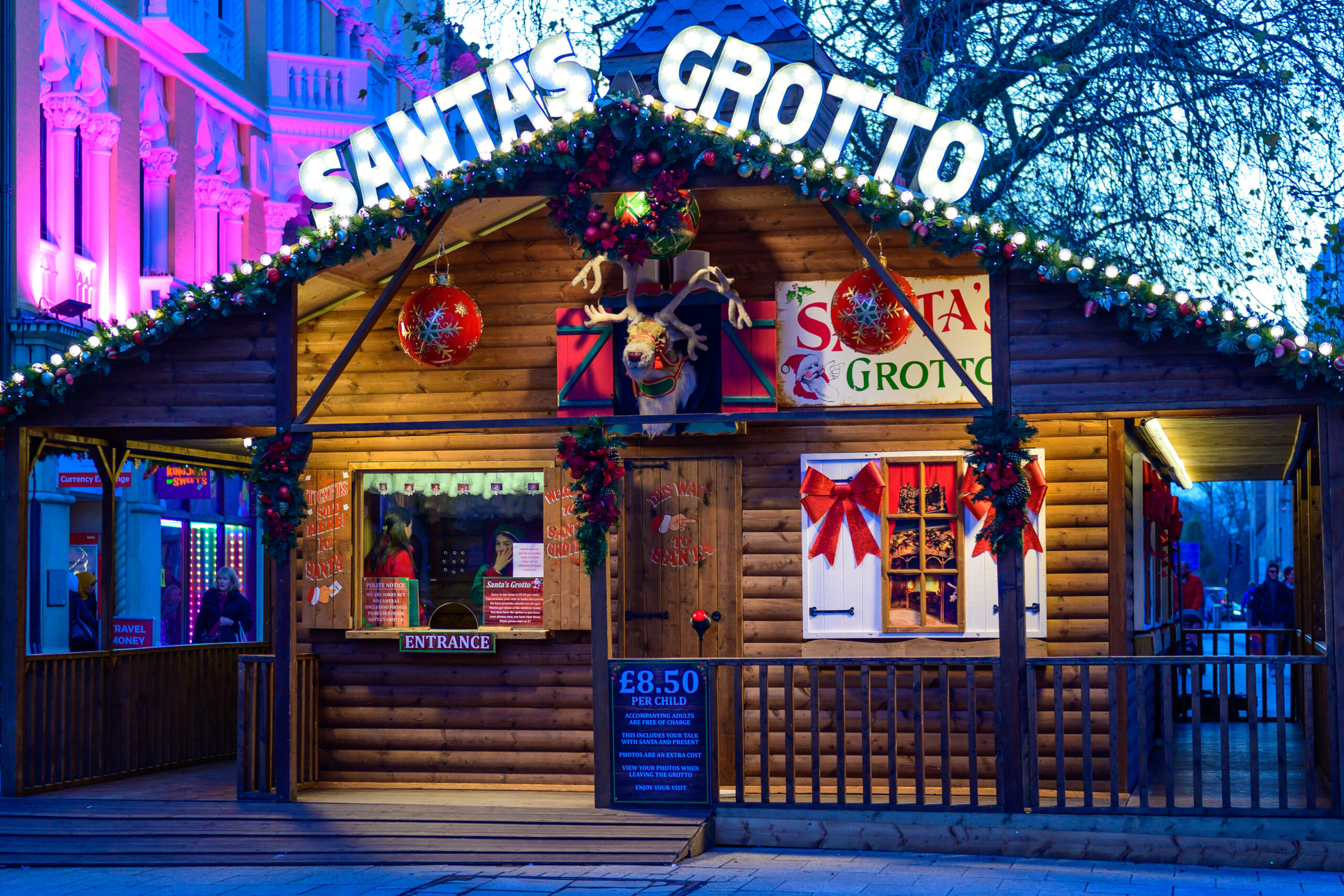 12. Book a Festive Welsh Banquet at Cardiff Castle
It's time for festive feasts and fun in the Castle's vaulted, fifteenth century Undercroft, join us for a very merry Christmas Banquet with traditional Welsh entertainment.
For an informal evening of fabulous music and great entertainment, the Castle's traditional Welsh Banquet is a must. With Mead tasting on arrival and a Master of Ceremonies to guide you through the evening you will soon be joining in all the hwyl of the night!
Pre-booking required, dates from November through December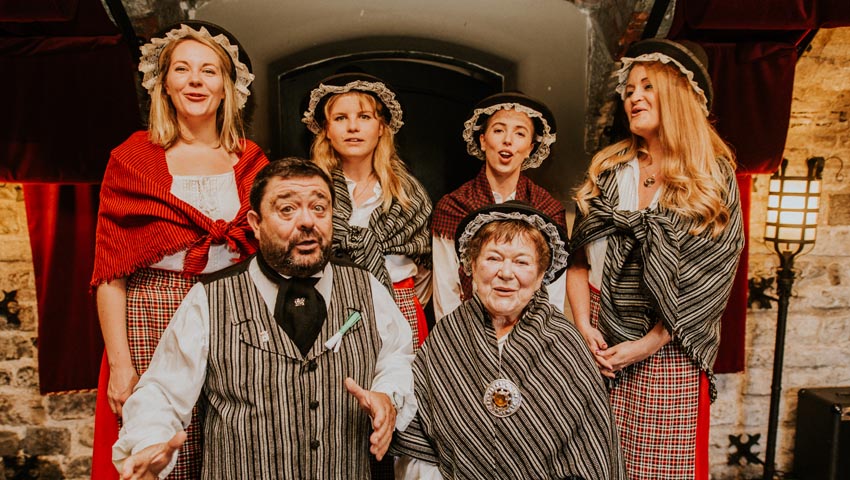 13. Enjoying a festive night out with friends and family.
Christmas is all about friends and family, and what better way to celebrate it than with a good night out! Cardiff is a haven for foodies – and Visit Cardiff's Eat and Drink pages are full of places for festive feasting. Go traditional with all the trimmings at the Pontcanna Inn, or try champions of local Welsh produce, Daffodil's range of quality dishes, maybe paired with a wine from their comprehensive list – it is Christmas, after all.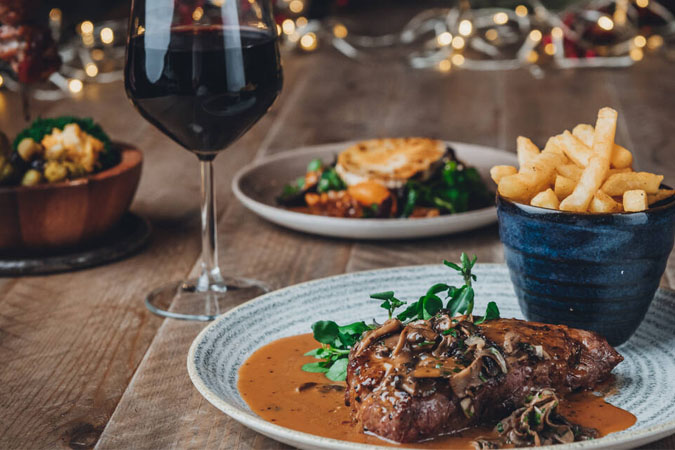 14. Doubling the fun with an overnight stay.
There's too much on offer for just one day in Cardiff this Christmas, so why not make a night of it and enjoy an overnight stay in one the capital's hotels? Whether you choose a modern, stylish stay in the bustling city centre, the relaxed luxury of a spa hotel, or a night in the historic Cardiff Bay, you're sure to wake up ready for more festive fun!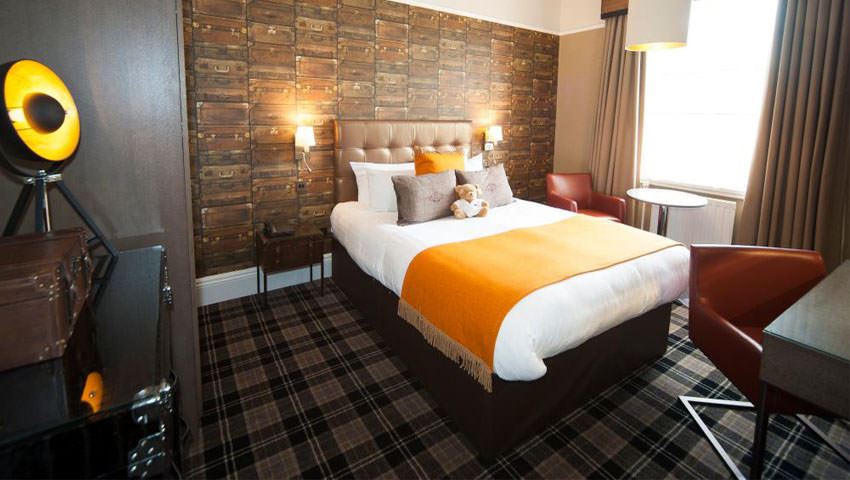 For more information on Christmas in Cardiff, visit: www.visitcardiff.com/christmas – always up to date with the latest goings on throughout the Christmas season.