What are you looking for?
FUN FOR THE FAMILY THIS OCTOBER HALF TERM IN CARDIFF
Wednesday 27 September 2023
Cardiff is a top destination for kids and adults alike. Whether you are looking for something for the little ones, or young children and teens, our capital is ready to deliver exciting half-term memories! Check out our hand selected top suggestions below.
---
1. HALLOWEEN AT LISVANE & LLANISEN RESERVOIRS
Pumkin Carving – Sunday 29th October  & Tuesday 31st October
Join us for some outdoor pumpkin carving in our new roundhouse located near the visitor centre. Visit the café for breakfast until 11.30am, lunch is available 12pm – 3pm with some delicious smaller plate meals for children. Try our seasonal coffees – a pumpkin spice latte or hazelnut flat white.
Bat Talk in the Roundhouse at Lisvane & Llanishen Reservoirs – Tuesday 31st October 
Come along to this fascinating talk all about bats! You'll learn about their habitat, what they eat and their behaviours, also why bats are so important to us. Then you'll get to see a real-life bat! Our expert bat handler Jessica Dangerfield from North-South Ecology Ltd. will take questions and allow you to see this beautiful creature up close.
Wings of Wales – Saturday 3rd November
Be wowed by Wings of Wales' birds of prey. Conservation photographer and bird-of-prey handler Lewis Phillips will be bringing along some remarkable birds including Florence the White-Tailed Eagle and Harris Hawks. Watch the demonstrations at 12pm and 2pm for the ultimate falconry experience!
Book online here.
2. CREEPY CRAWLIES AT CARDIFF CASTLE
Join our friends from the Dinosaur, Wildlife & Education Centre, as they will be bringing a whole cast of colourful creatures to meet you. Can you cope with a terrifying tarantula crawling across your chest, a sinuous snake slithering along your shoulders, or a sinister scorpion scuttling up your arm? Book your place here.
Or check out the Castle's Underground Cinema by Darkened Rooms, an immersive cinematic experience held in the Undercroft at Cardiff Castle. The family friendly activity features horror film screenings, spooky decorations, and eerie ambiance to create a thrilling Halloween atmosphere for all. Book here.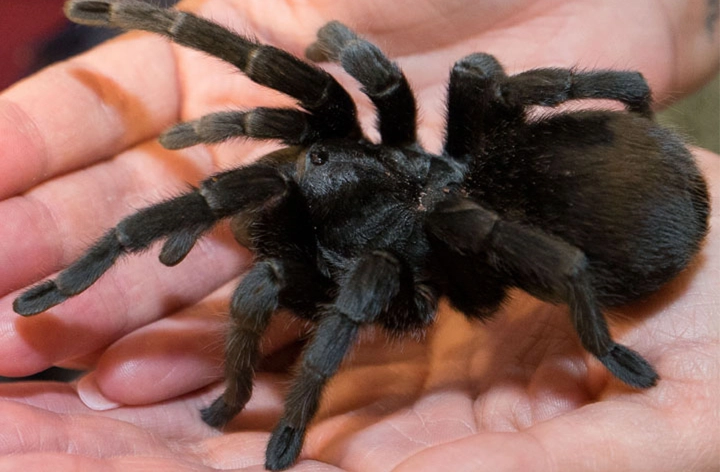 Looking for something different? Visit Escape Rooms Cardiff! SEVEN different rooms, each with a brilliant theme. 60 minutes to search, solve and escape. Fancy something on the scarier side this Halloween? Turn on the defence system before the time runs out in "Z", the zombie bunker, escape the serial killer's den in "OCULUS", or test your nerve in our haunted elevator to find the gold in", THE THIRTEENTH FLOOR".
Don't forget with every booking, you get 15% off your bill at FRANCO MANCA! It's a deal no pizza lover could ignore. Call 02921 679700 to book online.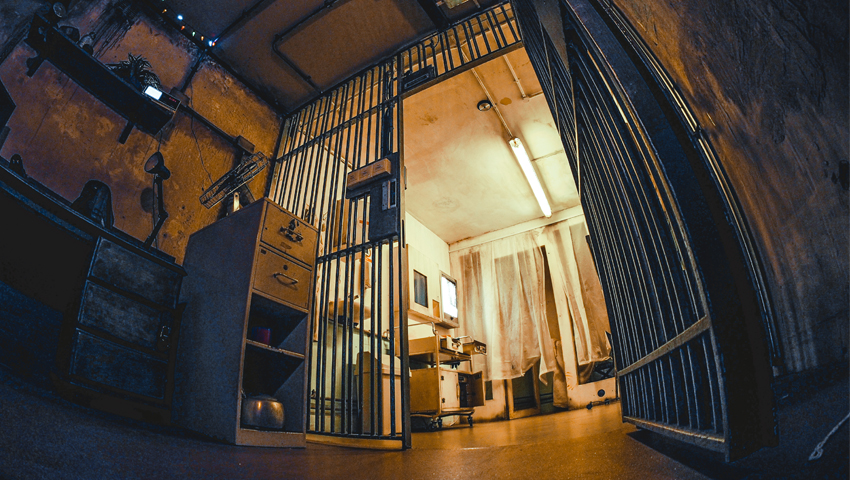 4. OWL-O-WEEN AT THE RED DRAGON CENTRE
Get ready to have a hoot at The Red Dragon Centre in Cardiff Bay this half term! From bowling to the big screen, there's plenty to keep the kids entertained as well as tasty places to eat and magic-owl events!
An enchanting animatronic owl with a five-metre wingspan will be soaring into the Centre between 30 October – 5 November for magical pictures. Plus, young owlets can also look forward to a special Owl-O-Ween day on Tuesday 31 October where there will be live birds of prey to visit on their perches as well as free themed arts and crafts between 12-4pm. Discover more here.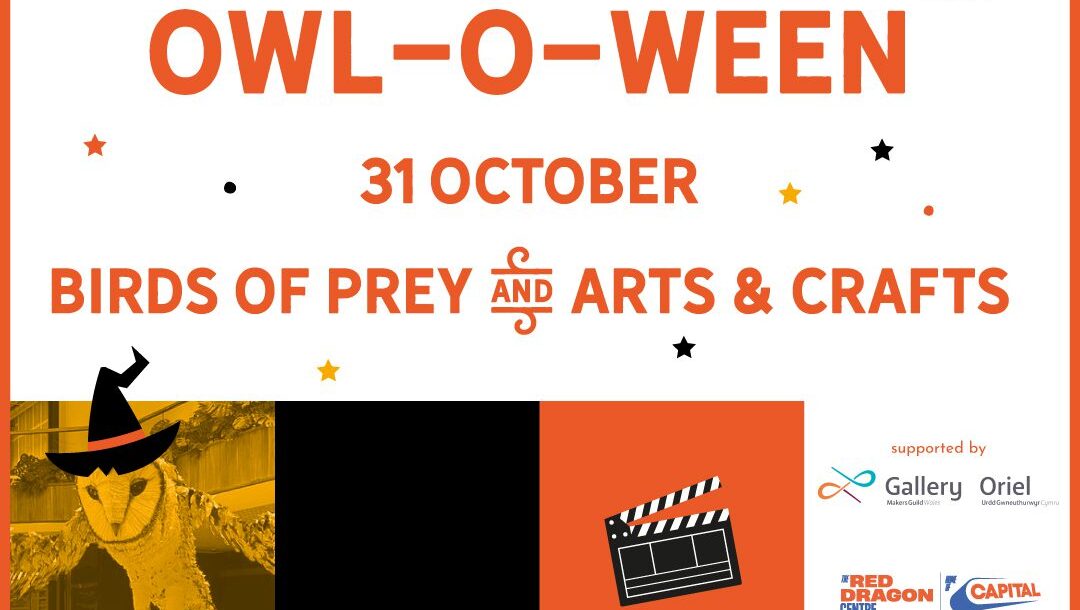 With bars across the UK, Roxy Lanes is the home of booze & ball games! More than just a bowling alley, Roxy Lanes Cardiff also has American pool, shuffleboard, beer pong, karaoke, duck pin bowling, ice-free curling, bank shot shuffleboard, arcade games, batting cage and deck shuffle as well as incredible cocktails and mouth-watering American-style food.
Under 18s are welcome with an adult before 5pm, and off-peak games prices are available. The food menu includes pizza and sides with vegan and vegetarian options, plus a drinks menu with a wide range of soft drinks. Find out more here.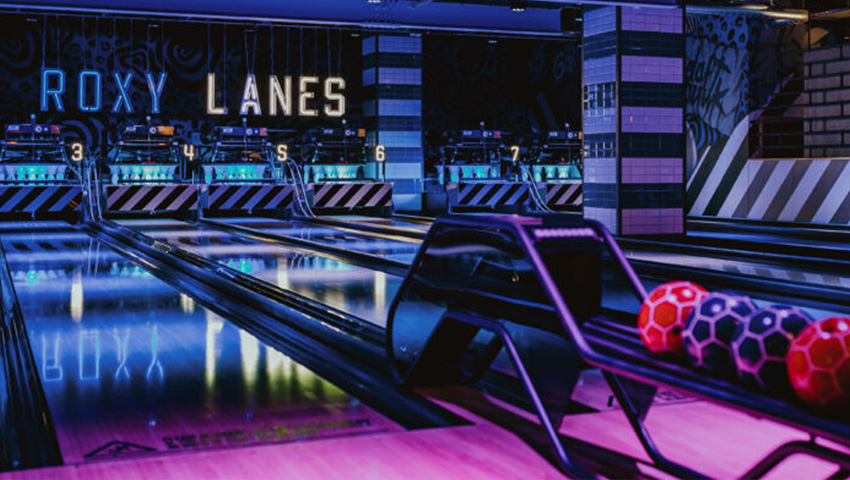 Looking for something different to entertain the kids over the half term? Step into the future of broadcasting at BBC's newest and most advanced studios at Central Square, Cardiff. Join friendly guides for an exclusive award-winning behind-the-scenes tour of the television and radio studios with cutting-edge technology including augmented reality, virtual reality and robotic cameras.
BBC Cymru Wales has received a TripAdvisor Travellers' Choice award and a coveted Visit Wales gold award for the quality of its tours. It's also be named as finalists in the Leisure and Hospitality Business of the Year category in the Cardiff Business Awards 2023.  Check availability and book your tickets now at bbc.co.uk/tours.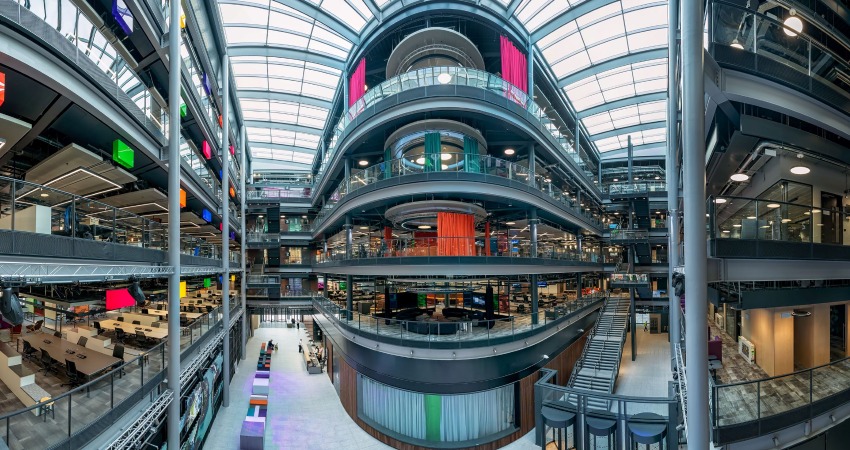 7. GHOUL SCHOOL AT TECHNIQUEST
To make the most out of Halloween, we'll be looking at how you can use science and technology to make this Halloween an absolute scream.
At the Ghoul School, you will learn how to set a spooky atmosphere, make a terrifying entrance and finish with a bang. It will be a hair-raising experience for everyone to enjoy! Discover more here.
8. MONSTERS TAKEOVER MERMAID QUAY
Providing plenty of fun for the whole family with a monster hunt taking place, along with ghoulish gifts and devilish delights available from the onsite stores, and plenty of trick or treats to indulge in at the range of restaurants and cafes.
On Tuesday 31st October 2023 between 12pm and 4pm families will have the chance to meet and greet with our monster mascots. Head on a fun and interactive monster hunt and make and take a pot of spooky slime to take home. Find out more here.
9. Chance & Counters – Kids Play Free This Half Term
Looking for a way to occupy the kids this half term? How about board games, burgers and a cheeky little deal? Sound good? Well, every single weekday of the October Half Term kids under 14 don't pay to play our any of our 700 games before 4pm. Simple.
So bring the family down for an afternoon of delicate balancing, subtle strategy or tricksy trivia accompanied by our delicious food and drinks. Ranging from decadent milkshakes, through speciality teas & coffee to craft beers & cocktails to make the holidays pass just a little quicker. We'll see you at the gaming tables!
Book online here.
10. VOCO ST DAVIDS
The Family Package is here to help you create unforgettable memories. Enjoy a spacious double-double room to accommodate everyone, with breakfast included. Then make a splash and relax with swimming in our spa. We're dog friendly too, so you can bring your best four-legged friend with you!
Book now for a perfect break. Take some time to relax, enjoy afternoon tea on our Tir a Môr terrace, and have a great time exploring Cardiff Bay and all the attractions this top destination offers. There's loads to do right outside the hotel, and we recommend leaving the car keys indoors and heading out on foot – or bike! The Cardiff Bay Wetlands Reserve is right outside, and Mermaid Quay is just a short walk away; or why not take an OVO Bike from the front of the hotel and cycle around the city. There's plenty to keep the whole family entertained. Book online here.
11. HALLOWEEN NIGHTS AT ST FAGANS NATIONAL MUSEUM OF HISTORY
29-31 October
Halloween is drawing near, and it's time to bring your little goblins and ghouls to the Museum for a night of FRIGHT-fully good family fun! Make your way around the Museum to find our host of ghostly guests. They're straight out of the weirdest pages of Welsh folklore – will you be brave enough to knock on the doors and see who's home?
Each night the Wicker Man will burn. Celebrate as summer turns to winter and make a wish as the sparks fly high! Tickets must be booked in advance here.
---
As there's so much to do in the capital, we understand you might need a few days to pack everything in – so take a look at the range of hotels in the city to make your Cardiff holiday. We know you'll have a great time exploring over the half-term break, so feel free to tag us in your adventures using #VisitCardiff.