What are you looking for?
VISIT CARDIFF FOR THE PERFECT CHRISTMAS
This page has everything you need to know to plan your visit including information about festive attractions, shopping in Cardiff city centre, travel and transport, and even a downloadable map for Cardiff at Christmas.
We all know that Christmas is very different this year, but it doesn't mean that the season still can't be 'merry and bright.' With plenty of festive experiences to enjoy, including Christmas Markets, Alpine Food and Drink, and The Festive Quarter, all against the backdrop of twinkling Christmas lights, surely it's a great time to visit and make new 2020 memories!
For your safety don't forget to familiarise yourself with the Covid guidance on our safe city page.
Plan Your Visit To Cardiff At Christmas
2020 has brought a lot of challenges and changes to the way we live our daily lives in Wales, as well as to how Cardiff City Centre operates. It's important that you plan your visit to Cardiff City Centre in advance, and think about how you will travel, and what venues you would like to visit.
Plan Your Perfect Christmas Staycation
We believe that you don't need to go away to get away. Explore Cardiff's lavish hotel and spa options, and treat yourself or a loved one this festive season.

Christmas Lights
Cardiff City Centre
12 Nov – 03 Jan
Although there will be no official Christmas lights switch on in Cardiff for 2020, the lights will instead begin to twinkle as the sky begins to turn to dusk on November 12th. Did you know, Cardiff's lights take 10 weeks to install, 3 weeks to test, use over a million LED lamps and around 1km of icicle lights go up on St Mary's Street / High Street alone.
Alpine Food And Drink
The Alpine Food And Drink area can be found on Castle Street from November 12th - December 20th. Bring your bubble and take a seat in your own Alpine ski hut or picnic table. Order festive food and drink and get it delivered straight to your table using the Yoello Web App!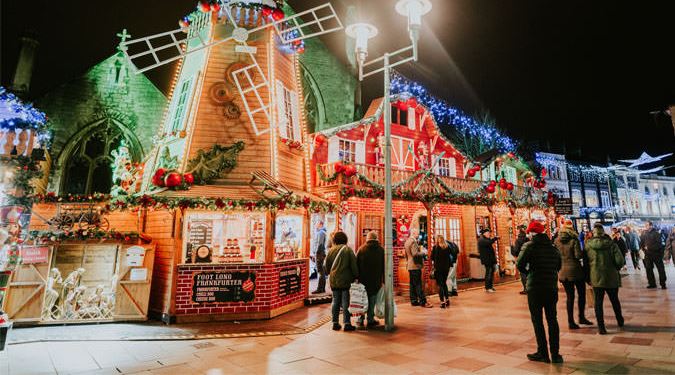 Festive Quarter
Working Street
12 Nov – 20 Dec
11:00 – 22:00
Shopping can be exhausting, so once you've worked up an appetite, stop by the German BBQ Grill, The Cardiff Christmas Carvery or The Fallows Inn for festive food such as Bavarian sausages, carvery meats, garlic mushrooms and pan fried potatoes. Afterwards, head over to the bar where you can wash it all down with a hot chocolate.
DEPOT Christmas Market
After last years success, the DEPOT Christmas Market is back with an array of local Christmas Traders offering you the perfect gift for everyone. 🎁
DEPOT Christmas Market
After last years success, the DEPOT Christmas Market is back with an array of local Christmas Traders offering you the perfect gift for everyone. 🎁
Make A Restaurant Reservation
Whether you are looking to book a 3 course Christmas dinner with all of the trimmings, a bottomless brunch, or sophisticated fine dining , you'll find something to suit all tastes and budgets.

Cardiff Christmas Market
12 Nov – 20 Dec
The Hayes
Mon – Sat: 10am – 6pm
Sun: 10 am – 5pm

A visit to Cardiff's Christmas Market will rival that of any European city, with rows of beautifully decorated wooden stalls laid out in the pedestrian heart of the city centre and all within walking distance of the transport hubs and festive attractions.
Cardiff's Edwardian & Victorian Arcades
Not only is their amazing architecture impressive to look at, the Victorian and Edwardian Arcades are also home to some of the most creative and unique retailers. They are the real highlights of the retail scene and full of independent shops, the ideal place to find that gift for the special someone. It's even worth a visit just to marvel at the beautiful twinkly fairy lights that dress the arcades during the Christmas period!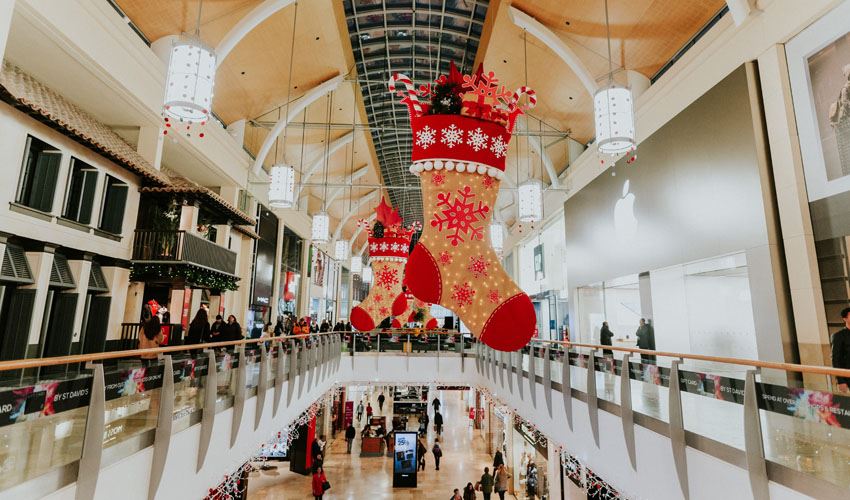 St Davids Dewi Sant
If you're looking for somewhere to take in the Cardiff Christmas magic (but also want to stay warm and dry!), prepare to shop until you drop all under one roof at St David's Shopping Centre. St David's is Wales' leading shopping destination. It has a mix of designer brands and the best of the high street makes it the perfect place to indulge a passion for fashion. Why not make a day of it and dine in one of the many restaurants?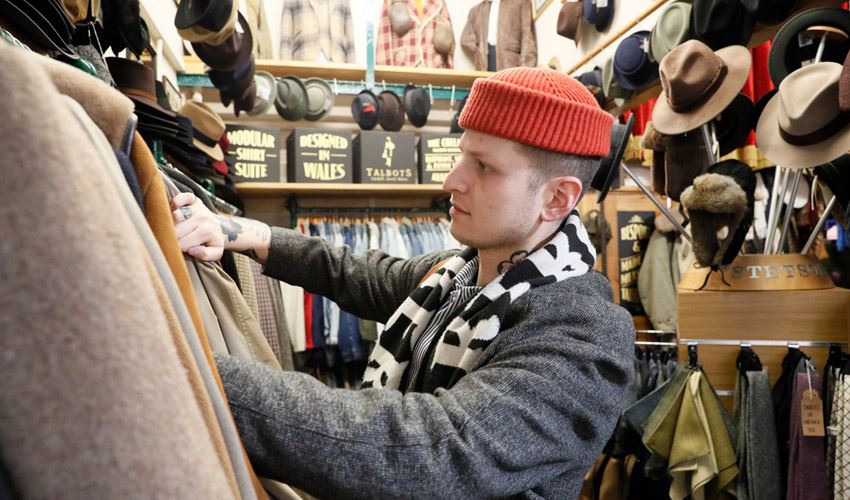 Cardiff Market
If you want to shop local and support independent retailers this Christmas then pay a visit to Cardiff Market. With fresh quality produce and warm local charm, this Victorian indoor market is the beating heart of Cardiff and offers a unique shopping experience.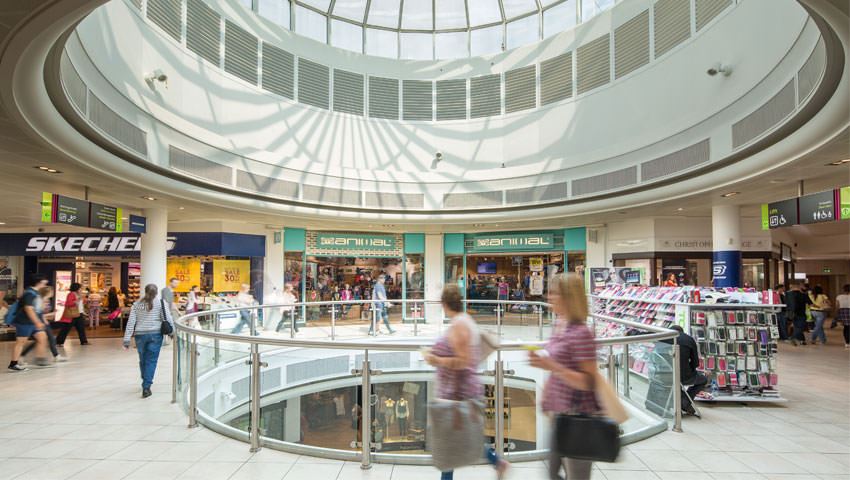 Queens Arcade
Situated right in the heart of the City Centre, the Queen's Arcade could be just the place you find that perfect gift. The centre is home to a fantastic range of big names and independent retailers from The Entertainer stocking all of the bestselling toys, to Arcade Camfra Art Project (where you can pick up a unique piece from a contemporary artist!).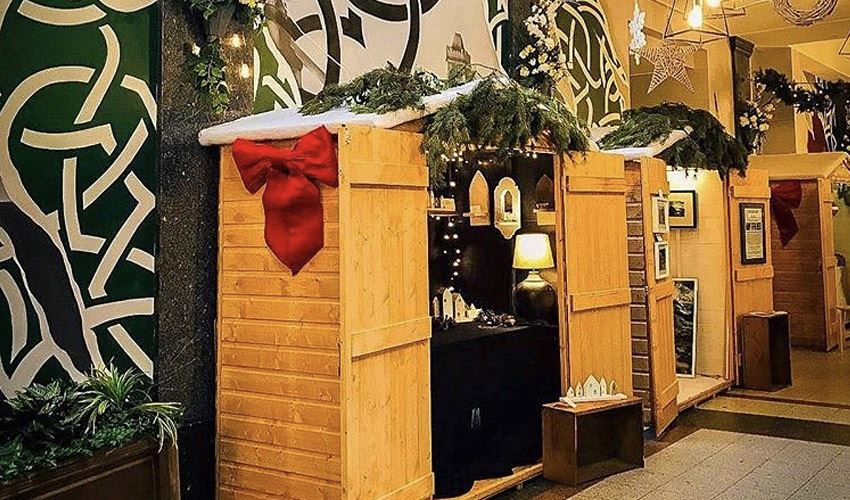 Dominions Arcade Christmas Market
19 Nov – 20 Dec
Head over to Dominions Arcade where you'll discover a row of wooden chalet's selling fantastic Christmas gifts and handmade crafts. There's a one way system in place, hand sanitizing stations and the stalls are all socially distanced to keep you safe while you visit.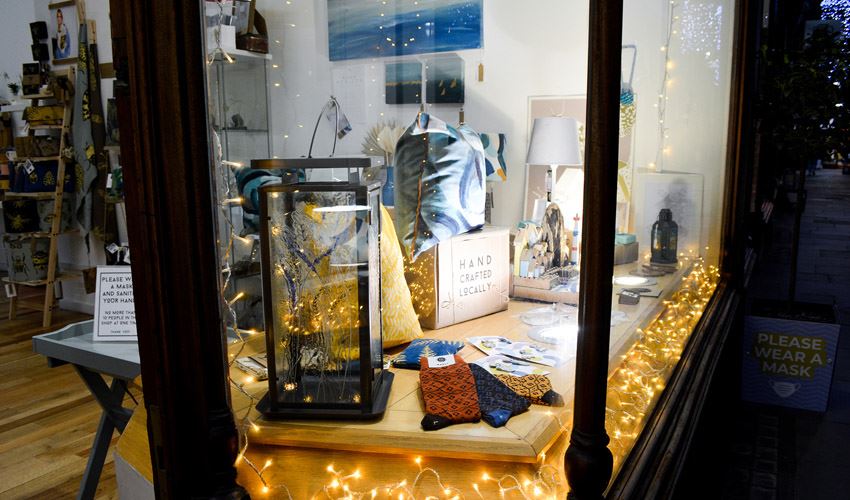 Makers Arcade
11 Nov – 20 Dec
Morgan Quarter
Located in the Morgan Quarter you'll find the 'Makers Arcade'. A wonderfully festive pop-up store filled to the brim with high quality, handcrafted, locally made gifts.
TRAVEL AND TRANSPORT
Car Parks
There are a number of outdoor and multi-storey carparks available close to the shops and attractions. You can get 24 hours parking for only £5.00 until 17th December at NCP Westgate Street, more information here.
To avoid car park queues make use of the council's on-street parking.  Typical walking times from different locations to the city centre (Hayes) are;
from the north the Civic centre /Park Place area – 10 / 15 minutes;
from the east The Parade area – 10/15 minutes;
from the west Fitzharmon & Taffs Mead Embankments – 5/10 minutes; and
from the south Schooner Way / Hemmingway Road to the city centre – 20/25 minutes, or to the Bay – 5/10 minutes.
Motorists are advised to make use of the council's MiPermit App (Google Play Store & the App Store).  Using the App allows people to extend their stay without having to return to their car.  There are also Covid Infection control benefits when using the App to pay for parking.
Motorists are advised to use of the Park Cardiff App (Android Play Store & Apple App Store) which helps find the nearest on-street parking space (Aim for Greener or Amber coloured spaces, avoid Red spaces). The App can also work like a SatNav and direct drivers to the exact location selected reducing time searching for a space. The App can then link direct to the MiPermit App to pay for the parking space.
Park and Ride
Cardiff Council are starting a Park & Ride Service back up from County Hall to Cardiff City Centre. The service will resume from Saturday 14 th November 2020 until Saturday 19th December 2020.
County Hall Park & Ride
Saturday only Park & Ride Service from County Hall to Canal Street starting Saturday 14 th November 2020 until Saturday 19th December 2020.
Buses every 15 mins From Hemmingway Road to Canal Street and return from Canal Street to County Hall.
Charge £3 per car
Open 10am-6pm (First bus at 10am from Hemingway Road to Canal Street, last bus from Canal Street at 6pm to Hemingway Road)
Park & Stride
County Hall Car Park is also available weekdays as a park & stride car park no charge for parking weekdays (You can also use the No6 Baycar Bus Service to town, normal bus fares payable on the bus)
Public Transport
CARDIFF BUS
Where possible, please consider travelling by bus over other means of public transport due to reduced capacities.
Please note that face coverings are compulsory when travelling by bus except when exempt for medical reasons. Cardiff Bus have put together a guide informing you how to best keep safe whilst using their services, please read here.
A useful tool when planning your visit is the Cardiff Bus Capacity Checker. The live bus tracking feature on the website and app can now tell you if the bus you're waiting for has many or few passengers on board.
Are you aware of the new timetable and city centre route changes from 29 November? Don't get caught out, view the new maps here.
STAGECOACH BUS
Did you know 12 trip tickets are now available on the Stagecoach South Wales app? Click here for more information.
For festive fun and routes and services to Christmas events, read the Stagecoach Christmas blog.
For South Wales Christmas, Boxing Day and New Year bus times and timetables, click here.
TRAINS
If you are considering travelling to the city centre by train, please ensure you plan your journey well in advance. Where possible, reserve your seat ahead of arriving at the station to guarantee your place on the train.
Please read the 'COVID19 Travel Safer Guide' ahead of your journey.
The Transport for Wales Capacity Checker tool helps give an indication of the trains that are often full and the ones with plenty of seats available, so you can decide the best time for your journey.
For further information and schedules, don't forget to visit Traveline Cymru.
Coaches
With a compact city centre, Cardiff is a great city for coach groups to visit. For more information about the convenient drop-off / pick-up points and coach driver incentives, see our Groups and Coaches page or email the Visit Cardiff team hello@visitcardiff.com.
Cardiff Shopmobility
Shopmobility provides electrically powered wheelchairs, scooters and manual wheelchairs to help people shop and use the facilities in the city centre. Hiring fee applies. Located in St David's Shopping Centre, P3 (first level of parking).
VISITOR INFORMATION:
Tourist Information Centre
Whether you're visiting Cardiff for the first time or looking for new ways to experience the city, the Visitor Information Point is there to help.
You'll find the Visitor Information Point in a wooden chalet outside the Cardiff Castle Entrance. Opening hours are 10am – 4pm, 7 days a week.
Cardiff FREE WiFi
Did you know there is free WiFi in Cardiff city centre & Cardiff Bay? Just look out for Cardiff FREE WiFi and log in!
Lockers
Heavy bags? Here for the weekend? Check out the locker facilities at St. David's / Dewi Sant (£1 regular size locker for 8 hours) or The Old Library (10am-4pm various prices based on size of storage).
Did you know you can collect your Amazon order from one of Cardiff's many locker facilities? You can find them at two of our largest shopping centres St. David's / Dewi Sant and Capitol Shopping Centre.
STAY IN TOUCH
Sign up to the Visit Cardiff E-Newsletter today for exciting Cardiff news, special offers, the latest content and more from VisitCardiff.com